Spring, April 2015, Heather Reed is 53, Brandon is 51 and Anan is 13.5. (Nora Reed is 21.5 and Justin Reed is 28) Last u
pdate
.
Narrated by Anan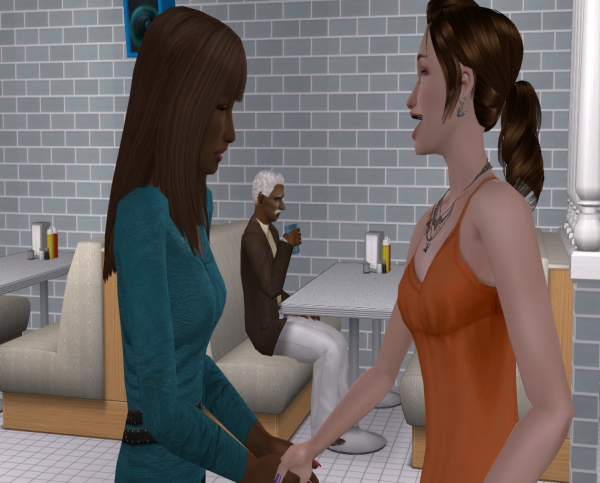 "So, my mom and dad finally did something that they've wanted to since like, forever. They opened up a sandwich shop. Yup, sandwiches. That's all they make and sell. Beside some cookies. Honestly, I think it's the lamest idea ever. But who am I? I'm just a kid.
They also hired my sister, Nora, and my brother, Justin. If you ask me, they should have hired me. Nora sucks!"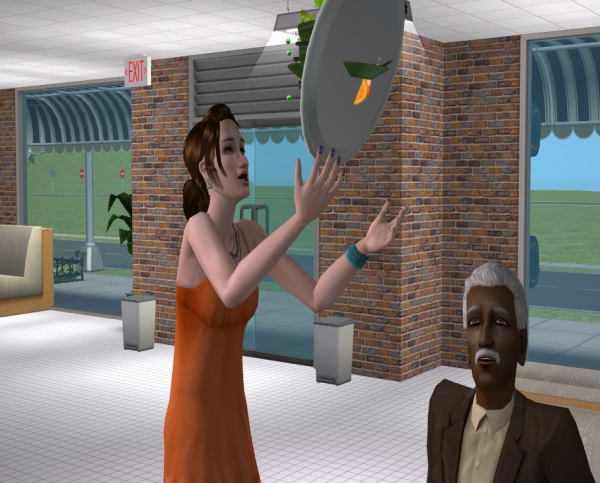 "She totally dropped a tray of food on some poor old guy. Lame!"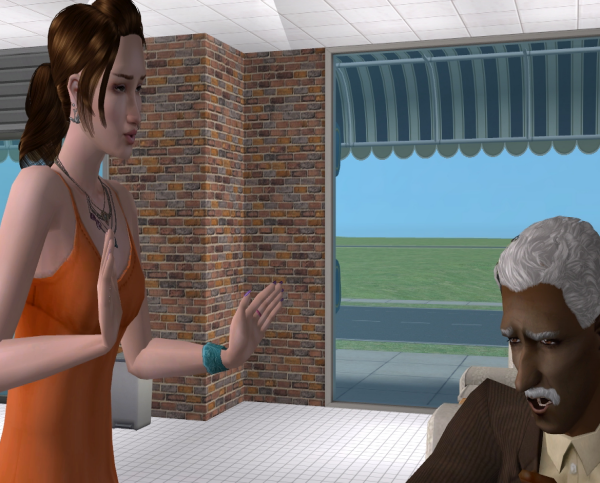 "She was apologetic about it, but really? Would you be happy if you had your lunch dropped on you? I know I wouldn't be!"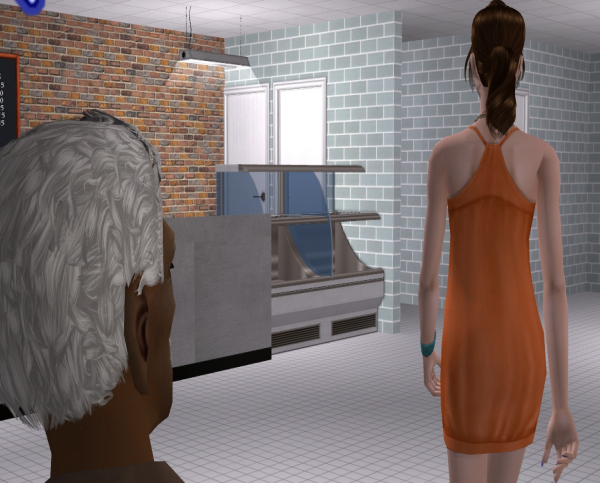 "Not sure how the old guy felt about her though. But from what mom told me, he was still picking food out of his hair as he ate. Guess I should be happy he even stayed to eat there. I would have left!"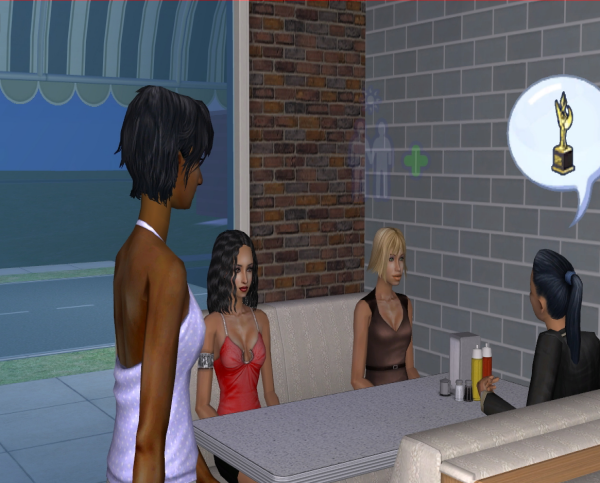 "The first week of the "Sandwich Shop's" opening people poured in. Mom even said a few ladies decided to use it as their book club meeting place. Not sure if I agree. Talking about books and being around food. That would bore me to death, it would make me want to eat. Oh, wait, that just might be a good idea. If your bored you'll eat. And you're already at a restaurant."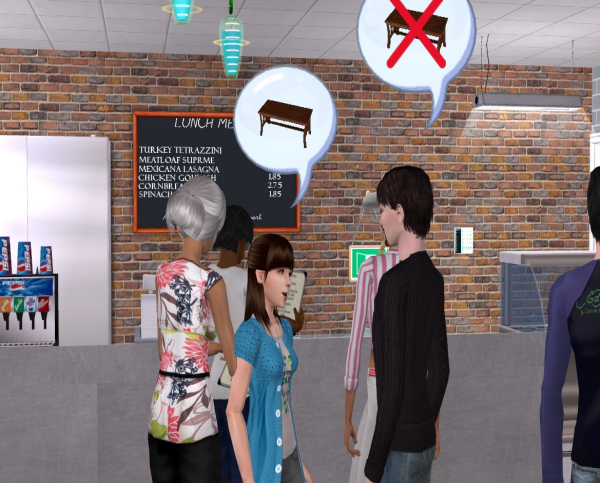 "My parents have been packed for the past month. People have actually been turned away because of lack of tables!"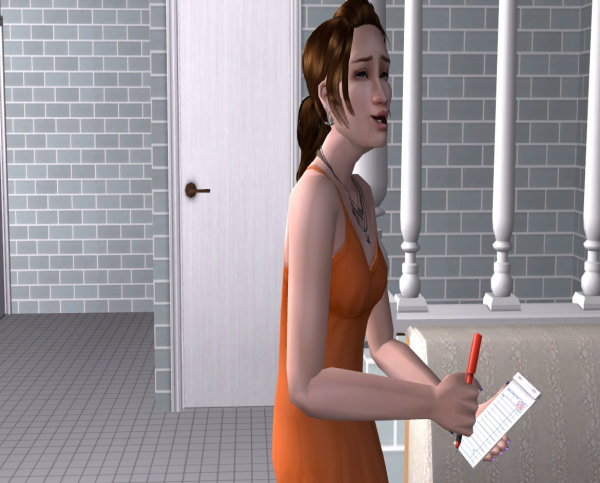 "I can't help but to laugh. But Nora has be overwhelmed since the grand opening. See, they should have totally hired me. But I'm still to young to work. But I'll be able to work soon. Then I can show Nora how it's done."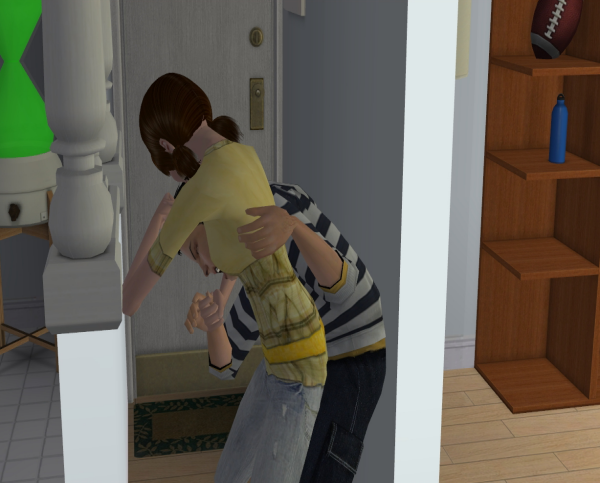 "But it's okay. Since my folks are at the shop almost all the time I have Kobi keeping me company. It's nice too, since I have kind of a crush on him. I think he likes me too, but neither of us have done or said anything to each other. We just hang out."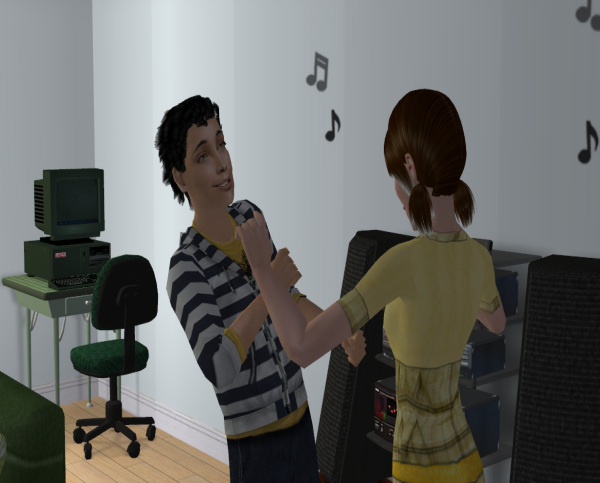 "And dance."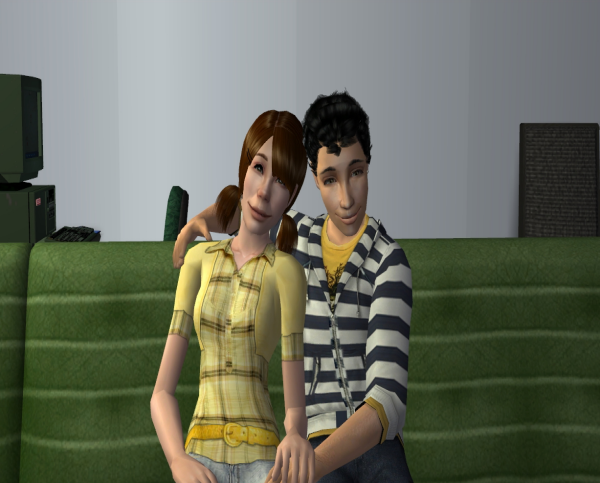 "And talk. And I'm not sure if it's a good sign or not, but he did put his arm around me! My about screamed with excitement!"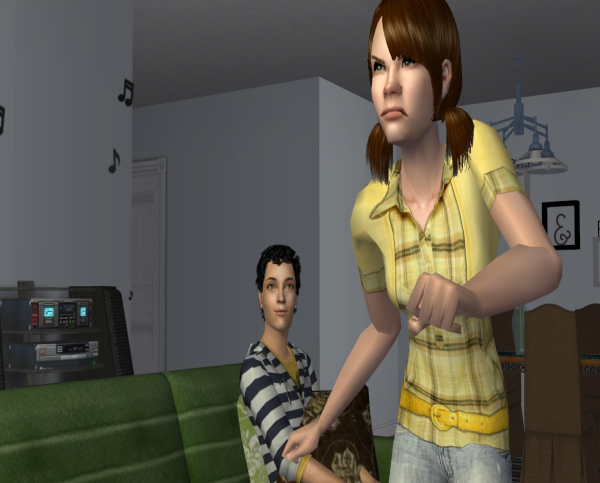 "But we mostly goof around!"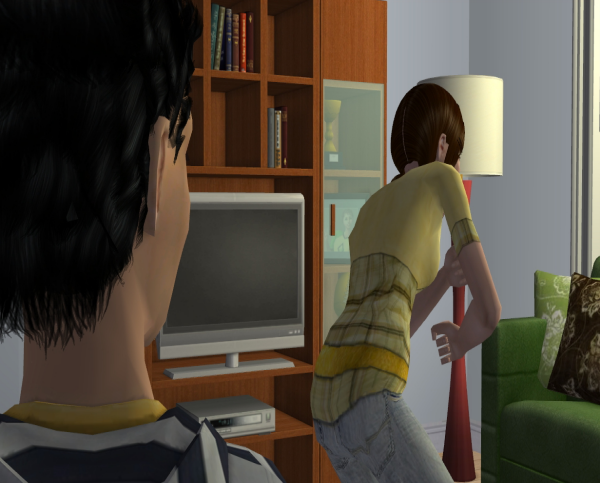 "Kobi really likes watching me dance."
"And somewhere between the noogies, the dancing, and talking, we kissed! It was the best first kiss ever! Not like I have other first kisses to compare it too. I'm just glad that Kobi actually likes me in the same way that I like him!"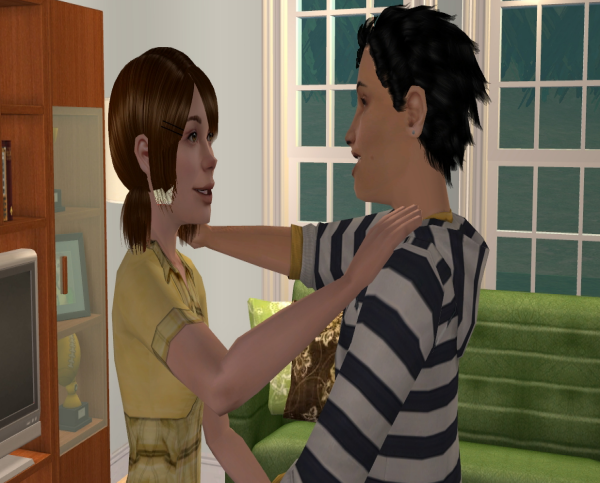 "After the kiss he asked me to go steady with him! You know, after that, I'm so glad I'm not working for my parents. If I were I never would have kissed Kobi. And he never would have asked me to be his girl!
My parents having their own business is super awesome!"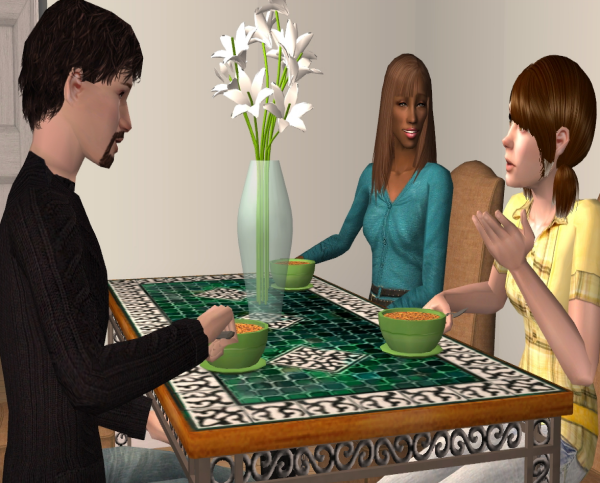 "I had to share the news with mom and dad. But they weren't as excited as I was."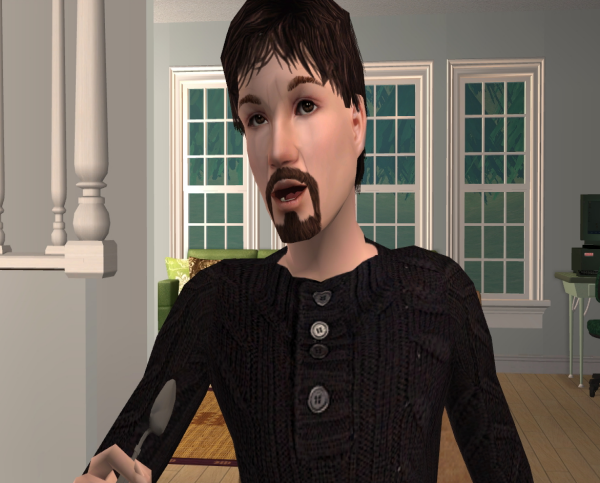 "My dad went on and on about how I'm too young to be thinking about boys in that way, and that I am not allowed to date until I'm sixteen!"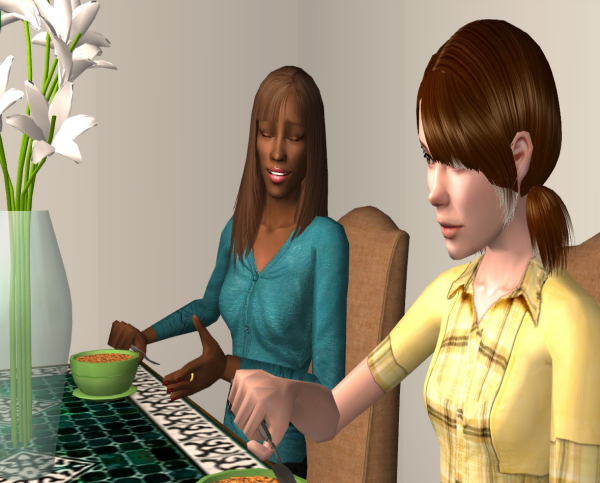 "Of course my mom agreed with him. She even had the nerve to say she wasn't going to become a grandmother again to a teen mom. Umm, hello, no one even said anything about sex. And eww! So not happening. Kobi and I both are not even thinking about that, or even doing that with each other. Heck, I'm waiting until I'm married.
All because Nora didn't use her head and keep her legs closed, now I have to suffer for her mistakes! This is so not fair!"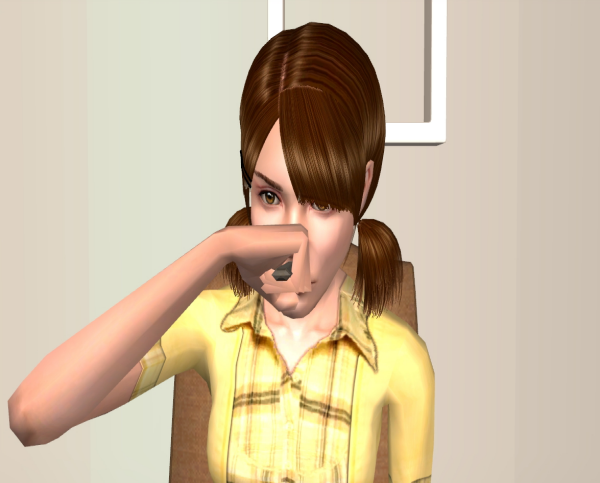 "I tried not to mope, but I couldn't help it. I'm really into Kobi and now my parents go and do this to me. I'm never talking to them ever again!"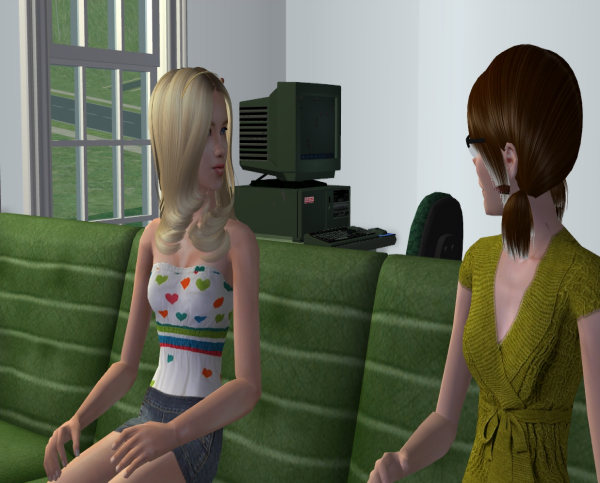 "I share my problem wit Brooke the next day. She's been hanging out with since she's had this huge
falling out
with her two ex-best friends."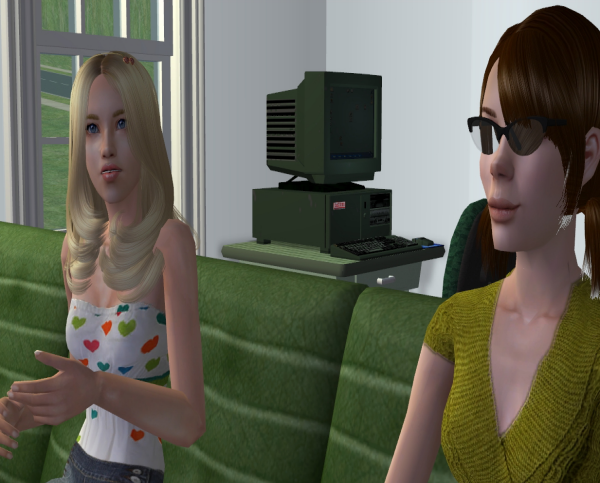 "Not to play Devil's Advocate, but you're parents aren't home during the day. You do have the house to yourself and Kobi has been spending time with you anyway. Now you're not allowed to see him since you two want to date. That's not fair. Before you showed any interest in him your mom and dad had no problem with the two of you alone together. Just be careful and continue to hang out."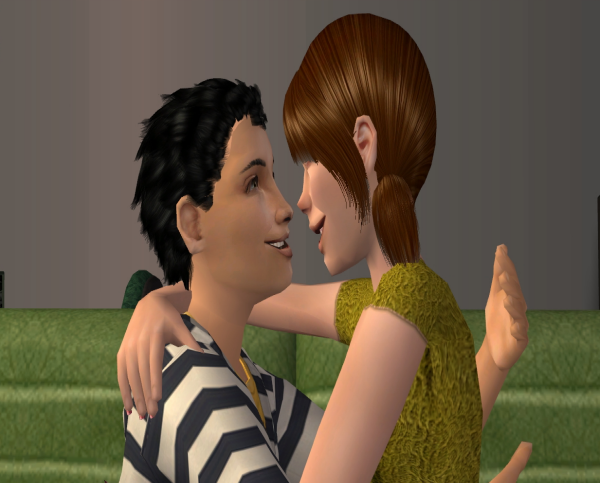 "So I did just that. I told Kobi that we have to keep things hush-hush until I'm sixteen or I can convince my parents that I'm not like Nora. He's not keen on the idea of sneaking around behind my parents back, but if it's for us to be together he's all for it."
***
Yay! I got an update done. It felt good writing again. I missed it. So, Anan and Kobi finally got together. I never thought it was going to happen. They really are cute together. If you ask me, I hope they stay together for a while.
I figured with what happened with Nora in college, Heather and Brandon would be strict with Anan when it comes to boys. So I think it's only natural for them to say she can't date until she's 16. But then again, you'd think they'd take her to the shop with them. ;)
Heather has had the want to open a business for a while so I finally let them. Now they have a huge loan that they must pay back to the bank. Hopefully this gamble will pay off.
And for now Anan will be wearing contacts. For some reason some of my sims when they wear glasses, they look like how Anan does in the pic above. I have no idea what's going on, since other sims have no problem wearing glasses. *sigh*
Thanks for reading!