Summer, August 2010, Heather Reed is 48, Brandon is 46, Nora is 17 and, Anan is 9.(if ages are off I'm still trying to figure out a few sims. So just work with me! *smiles*)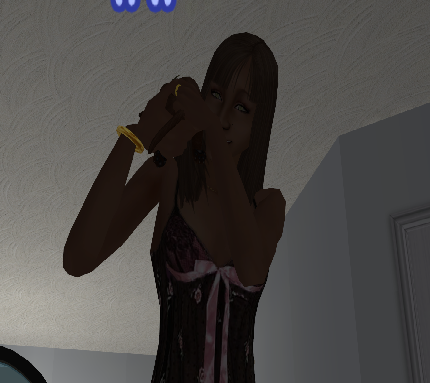 Heather stands in the living room playing with the family's new puppy, Spike. He's so cute and tiny. Reminds her a lot of her kids, who are growing like weeds. The twins; Justin and Asia have started on their own lives. And Nora will soon be heading off to college. And though Anan is only 9 before anyone knows it, she will be grown and gone too.
It makes Heather a little sad. It seemed that only yesterday they have moved to Riverdale with the twins still in car sets, and now, well, their almost all gone. Heather doesn't want anymore children, she just wished that she had more time with the ones she does have.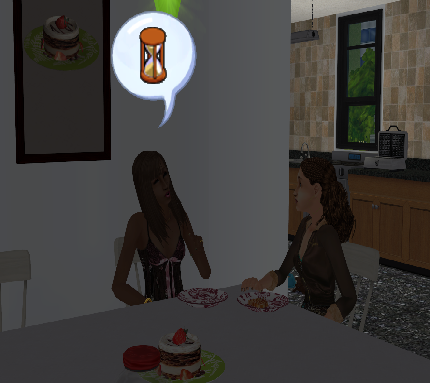 Nora hates when her mom starts babbling on and gets all nostalgic over their childhoods. If it were up to Nora, she would never think about her childhood ever again. She was finally grown (okay, almost)! And she would be taking charge of her life very soon. She really didn't need to hear about how cute she was, or what she looked like when she got hurt and, started to cry.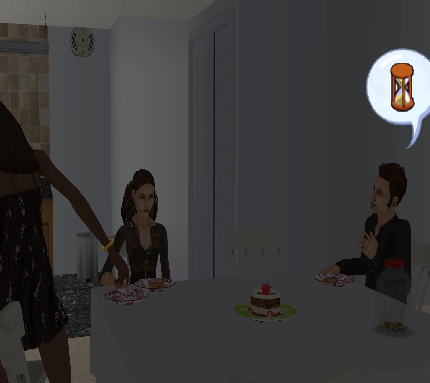 And Brandon wasn't much help either. Once his wife starts going down memory lane he takes the trip with her. Nora so couldn't wait until she left for college!
***
Heather tries to be a good neighbor too. She goes down stairs to visit Jamie Lopez weekly. Brian Chew, Jamie's boyfriend is out of town. He's been gone for a while now too. Heather didn't say anything, but she was starting to worry.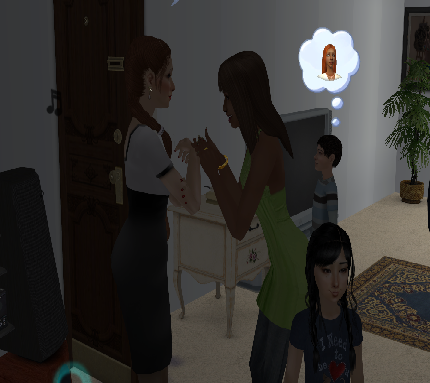 Heather could see that Jamie was worried as well, but she didn't want to show it in front of the kids. She put on a brave face a refused to talk about it. Heather understood.
But the Lopez - Chew kids missed their dad and they wanted to know when he was coming home. Jamie wanted to know too.
***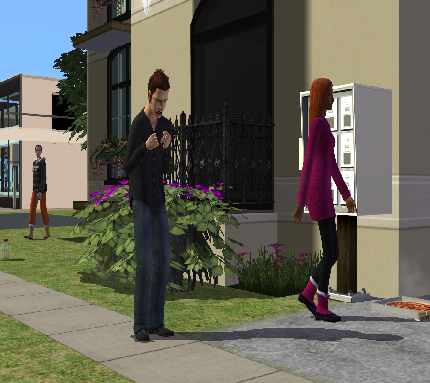 Brandon got demoted at work. He wasn't even sure why. One minute he was sitting in his boss's office discussing the progress of the new game his team was working on, when he made an off hand comment about the framed art hanging behind his boss's desk. It really was an ugly piece. But what he didn't know what that the piece was painted by his boss's daughter and, he thought the world of it.
The demotion hurt so much. No one was more qualified than he was to lead the team the finishing the game. So he stood outside for a few moments, crying.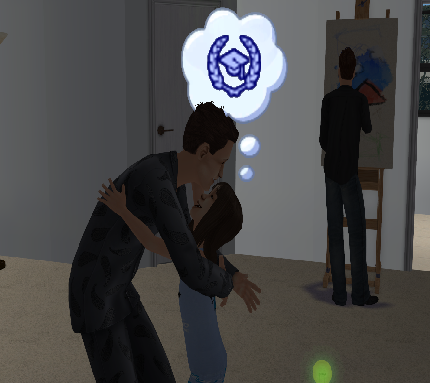 Anan saw her dad crying outside and greeting him at the door with a big hug. She wondered what was wrong. Could her daddy be sad because all Nora talked about was leaving them and running off to this mystical place called college? She didn't know and she guessed that now wasn't the right time to ask either.
"You know, we might not have enough money to send you to college." Heather explained. It was true, they were one of the poorest families in Riverdale. But though they lacked money they did their best to provide for their children and, to give them the best life possible.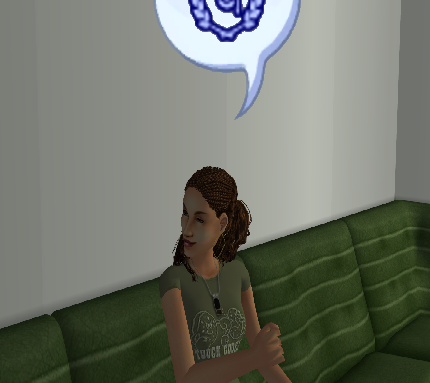 Nora only smiled. "I figured that mom. I'm 17 not 5, I know that we don't have much money. I'm trying my best to get a few scholarships and what I can't get, I'll just work while at school."
Nora was determined to go to school. Asia was able to work her way through school and it all paid off. She had a house, a wonderful husband,a great job and, nice clothes. Nora would do the same thing. To bad Justin decided to bypass college and just get on with his life. A lot of jobs would be out of reach for him.
Yeah, Nora knew she's go to college and graduate no matter what.
***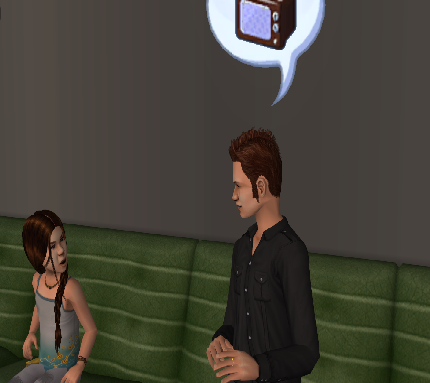 Brandon sat down to watch TV with Anan. "This used to be my favorite show," he explains.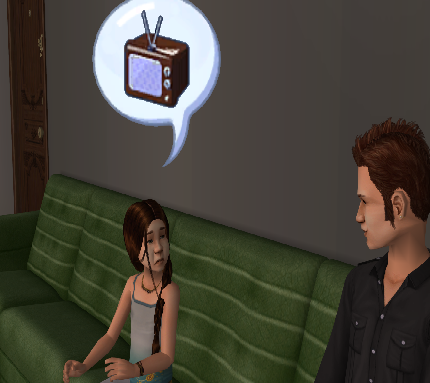 "Dad, I really don't care. I can't hear the show with your mouth running."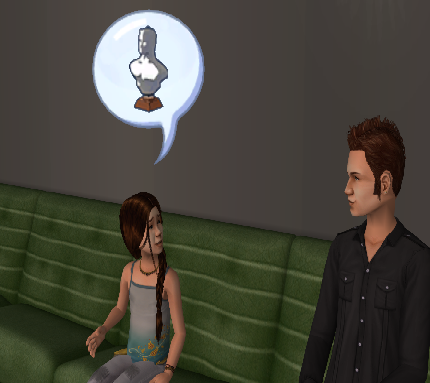 "You can sit there and watch it with me, only if you can act like a statue!"
"Yup." Brandon thought. "This is the moment were I've lost my last little girl. She is officially becoming a young woman."
(notes: not much happened on this lot. I think the apartment is buggy since the game kept crashing. It did it with all three families in the building. Anan has a smart mouth on her. I'd wash her mouth out with soap if she were my kid. But she's cute so she can get away with it.The Reed's really are one of the poorest families in Riverdale, the Chew/Lopez family being another. So sending Nora to college will be though. But I think she's up for the challenge, but we'll have to wait and see.)