February, Winter 2009, Trisha Walton and Nathan Novak are both 30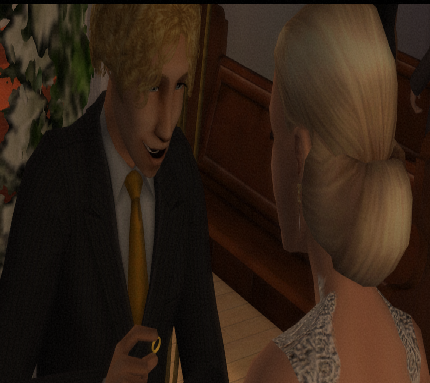 Nathan stood there, the tiny gold band between his fingers, and he couldn't believe he was here. He was nervous, doing his best to fight back the trembling that wanted to thrum through his body.
He had been through a trail and a half, but he and Tosha finally made it to the alter. It was a joyful occasion, but yet sad. He couldn't help but wish his little brother, Newton was here to see him get married.
After that horrible car accident last
summer
, it was followed up by another car accident involving his brother that fall. Sadly, Newton wasn't so lucky, and he was killed in that tragedy.
But despite the devastating loss to the family the wedding stayed on track, and now they were standing her before family and friends declaring their love for one another.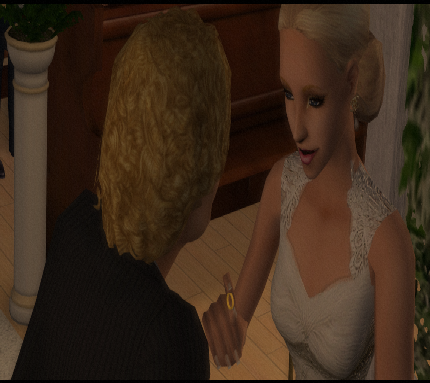 Tosha wasn't as nervous. She had dreamed about her wedding day since she was a little girl. Though, she'd have to admit, even in her wildest dreams she could never dream up a man like Nathan. And they never would have met if he wasn't dating her dorm mate way back when. She kinda stole him from said room mate, but not on purpose.
She though, what a lucky woman she was as she placed the ring on Nathan's finger.
(Some wedding spam)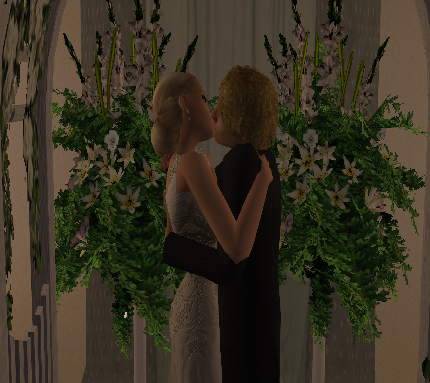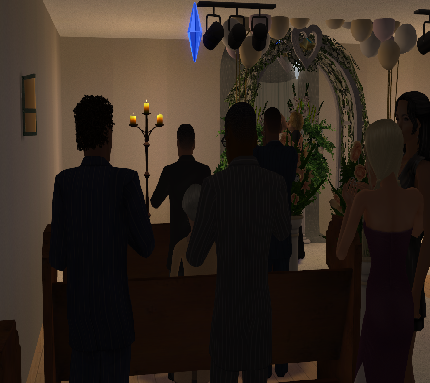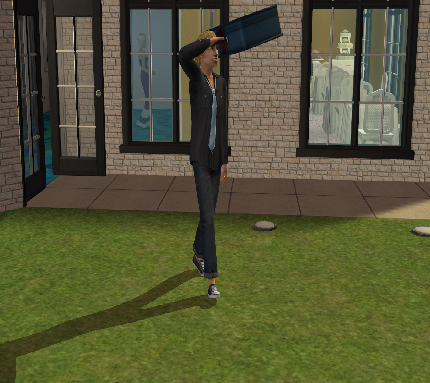 (I forgot the cancel their honeymoon vacation before I went to the community lot for the wedding. So before they got down to the dancing, and cutting of the cake, the vacation shuttled showed up. Next time I know!)
***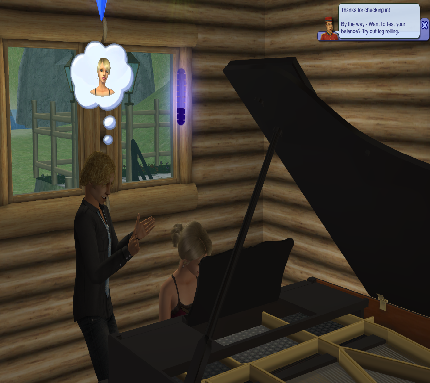 Upon arriving at Three Lakes Tosha headed straight for the baby grand piano, and started to play.
Nathan was truly surprised, he had no idea that his new wife could place. What a lovely way to start their lives together.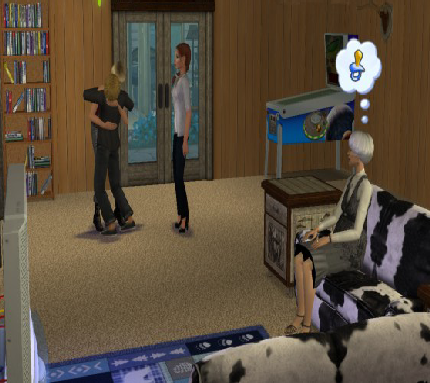 Mama Novak proposed that she follow them to the honeymoon destination, just to make sure they arrived safely. Having two car accidents in the family, and losing a son has put the woman on edge. So, Nathan humored her and let her come along, only after she agreed that she would leave before the sun started to set.
But as Nanat sat and watched her second oldest make-out with his wife, she couldn't help but wonder when they would give her a grand baby. Would she even be alive to see him or her? She could hope.
Now it was time to turn her attention to her oldest, Nadya. It was high time that she found herself a man to marry. With Vanya graduating this year, and starting her own life with her two children, it was high time that Nadya move on with hers.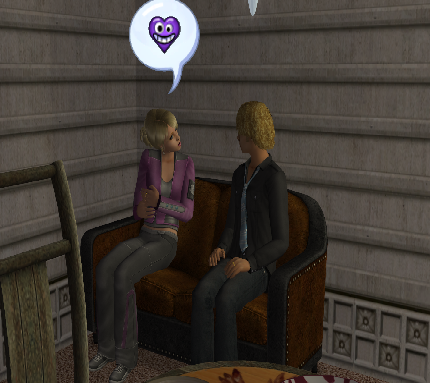 Later that evening after dinner Tosha though that it would be a good idea to make the marriage "legal" by consummation. Nathan was all for it. But when she had come from the bathroom after freshening up, he had fallen sound asleep. Though for him, since the next morning her period came.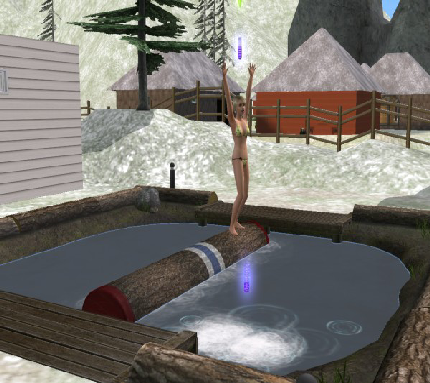 The remainder of their honeymoon was spend with Tosha humiliating Nathan on the log roll. No matter how many times they tried, she won, and he lost. It was really sad. Nathan used the excuse that he still wasn't 100%, and was still in physical therapy. Tosha only snickered, but agreed with him.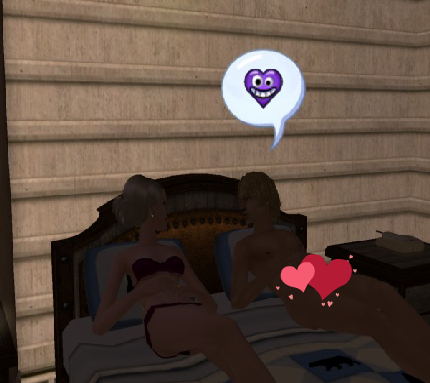 "Aunt Flow" finally left on their final night at Three Lakes, and Tosha and Nathan could finally get down to business.
(Notes: Again, I took tons of pics, but the camera wasn't working. I figured it out finally. Every time my pc reboots I have to push the F lock tab on then off, then my screen capture will work. This is new for me. I've never had a wireless keyboard before. So, you live and learn.
This really peed me off though. For Newton's update I had tons of pics. There was a family reunion type thing, were everyone celebrated his and Bell's engagement. And just family fun, then the sadness of his death. But my print screen and reboot messed everything up. Even Sharla's update was messed up because of it. I have no pictures of hers, so now I have to get really create to explain what happened, lol. And a lot did happen with her. *sigh*
But at least I have pics of Nathan's and Tosha's wedding. I also have a period hack from MTS2, that actually gives females their monthlies. I like it, and I like how it pops up at the wrong times, lol. It tracks the days of the week, and each female is given a different day. Well, I didn't know that while at uni. and on vacation, it still tracks the days. So her period was set for Thursday. Which was the following day after their wedding, and she got her period. So they didn't get to have husband and wife time until after she was done.
One last thing. Sorry for the lack of updates. I've just got involved with playing. So once I get all the pics cropped and stuff, I should have small, but steady stream of updates coming.)