September, Fall 2010, Mary Snowden, Lilly Sanchez, Nora Reed, AJ Christian and, Danny Ottamas are 17, Keegan Ottamas is 15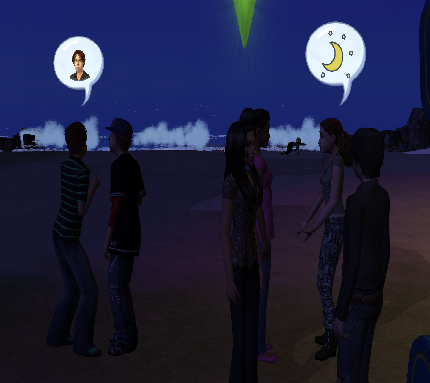 The group decides to met up at North Shore Public Beach. It's right across the street from Mary's new house, so she didn't have far to travel. But Nora complains about how hard it was for her to convince her mom to let her use the family van. She wanted to know why she had to drive all the way out to the suburbs at night. Of course she gave her a totally lame explanation, but it worked.
They all headed down to the ocean's edge and set up a few chair and a portable table. Danny started on a fire ready to make some S'mores. Nora had already started her fun taking one of the six packs and parked her butt right in front of the waves, drinking as she listening to the crackling of the logs on the fire.
This was the beginning of their senior year. This was where it all changed. They felt they had to do something, no, needed to do something to mark the occasion. Hence the need to visit the beach at night, where they all could be alone.
Danny shouted for Keegan to get away from the beer. That's all he needed, bringing a drunk little brother back home with him.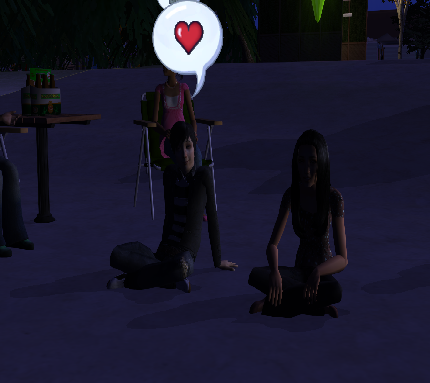 "Sometimes I think I made a mistake with asking Suni to be my girl." AJ said.
"Really? Then why did you?" Lilly questions him back.
"Not sure. I mean, I know I like her, but..." he leaves the last part hanging in the air.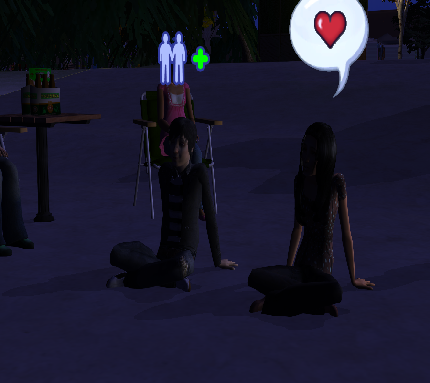 "Word of advice. Don't leave it hanging, 'cause feelings could get hurt." she finally offers.
AJ turns and smiles at Lilly before playfully punching her in the arm. "Thanks for the advice, Oprah."
"Life's going to be weird without my brother around." Keegan confides in Mary.
"Yeah, but you'll manage. It's not like it's the end of the world or anything." Mary offers as advice.
Keegan tries to reach for another beer only to get his hand slapped by Mary. "Dude, your brother said no!"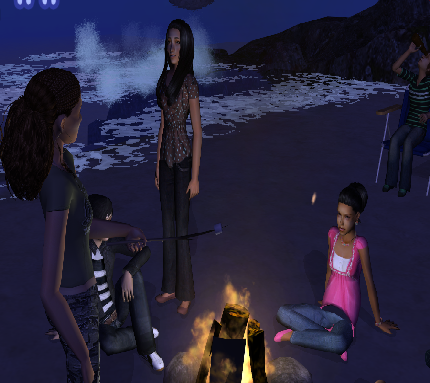 Everyone gathers around the fire to make some S'mores and drink a few beers. Nora can hardly stand as she sways back and forth over the fire.
Keegan finally sees his chance and grabs one of the unguarded beverages.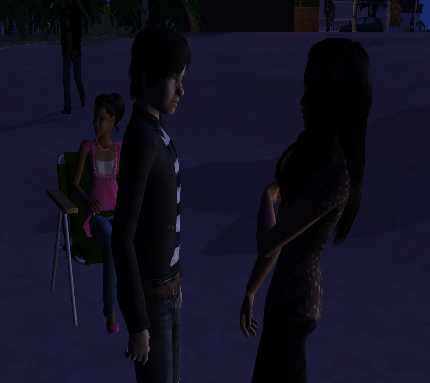 Mary returns to her seat. "What did Danny say?" She whispers to Keegan.
He only smiles at her, feeling the slight tingly sensation wash over his body. He though to himself how nice it felt, totally ignoring the ice glare Mary was giving him.
"Are you cold? Wanna wear my jacket?" AJ asks Lilly.
She shakes her head no. "I cool!"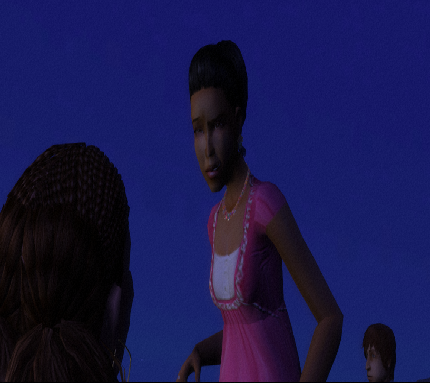 The most awkward moment of the night happens then. Drunk Nora gets down on one knee and proposes to Mary. Everyone starts to laugh, even Nora., though she can't understand why.
Keegan grabs another beer.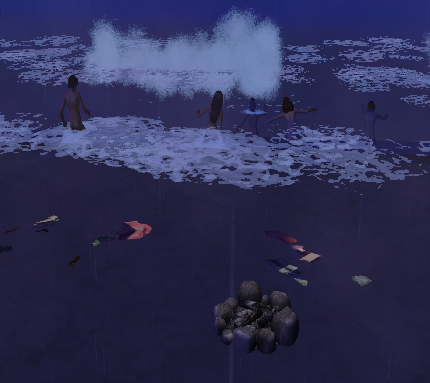 To end the awkwardness someone yells "Skinny dip!" And everyone strips and heads for the water. No one's sure if it was the alcohol, the excitement of starting their final year of high school or, just because they can. But swimming naked at night with friends seems like an excellent idea.
Treading water and watching the darken shilouette of Lilly in the moonlight, AJ thinks about the kiss they just shared. And he give more thought to his relationship with Suni.
It's beginning to pour and Danny seems to be the only one who remembered the discarded clothes laying upon the beach. He moves as fast as he can to get to them.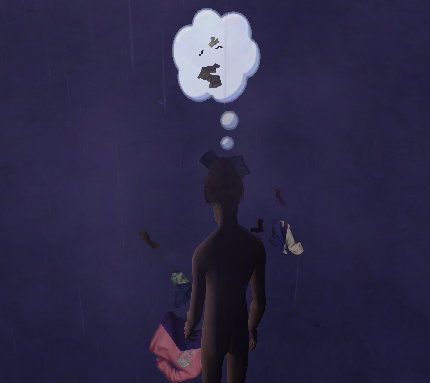 Sadly, the rain beat him to it, and all the clothes are soaked. The teens will have to walk home soaking wet. Not cool.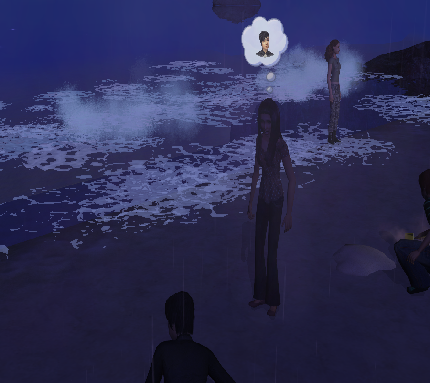 Lilly's eye's widen as AJ finishes pulling up his jeans. She obviously seen something that was quite a surprise!
***
(notes: Hope you liked it! I figured they would want to do something "fun" marking their entry to their final year. And I know you can't see it that clear but Lilly is looking at AJ with our mouth wide open, lol. All I could think is she's reacting to what she saw in the water, lol. I have crammyboy's male parts. And if you know this mod you can "adjust" the size of your male sims. I make it random, and lets just say AJ has been "blessed."
And Nora did propose to Mary due to too much drinking.)