Principal: Peng T'ang
Teachers: Justin Kim, 38, Betty Boon (NPC), Richard Smith (22)
Students: Tyler Patrelli and Rose Picaso are 12, Kobi Corbin and Anan Reed are 13, Bri Shahan is 15, Edward Christian Jr, Viggo Kim, and Brooke Sanchez are 16, Marcus and Oliver Brooks, Sarah Corbin, Suni Ramasawmi, and Cameron Smith are 17.
For complete student enrollment click here.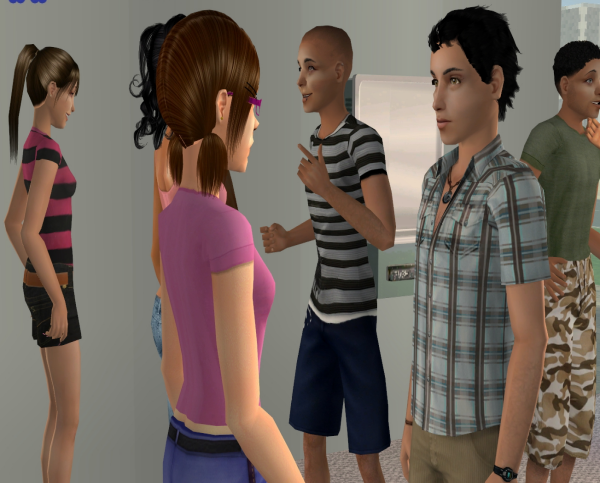 The new school year starts off as normal, everyone greets each other. Some haven't seen each other over the summer, and others haven't seen each other since last night. Kobi tries to get Anan to smile but she refuses to. She had to get braces over the summer and is so not happy with it. Kobi lost his glasses and got contacts though, which makes her a tad jealous. Not only is she now a brace face but a four eyes as well.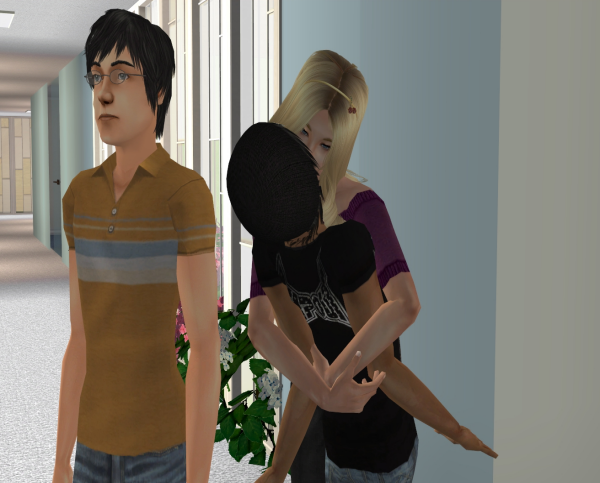 Brooke decides to greet Viggo a little too enthusiastically for his liking. This will not end well once Cameron finds out.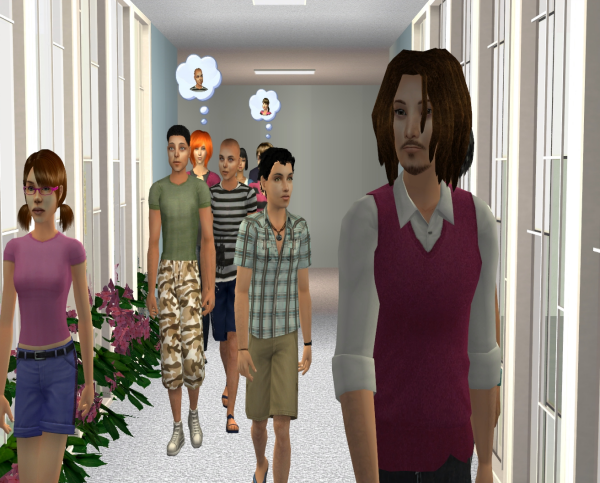 Richard is excited about his first day of real teaching. Last year he did teach but he was under supervision, this year he gets his own class with his own students.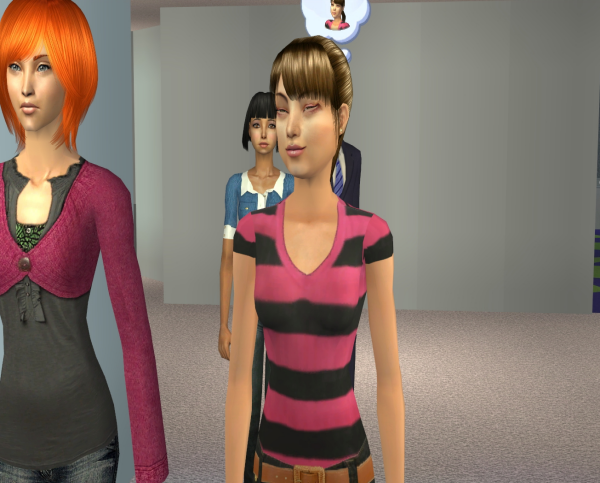 All Cameron knows is that her brother better stay away from her. It was embarrassing enough having him at school last year, and now this year he'll be here full time, teaching. Thank God this is her last year of school.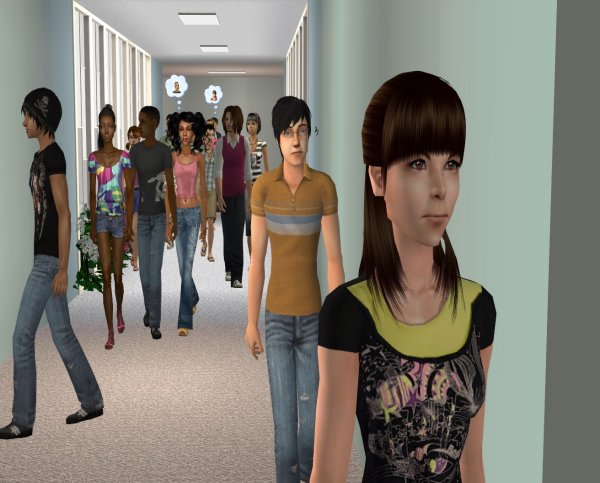 And Rose is just happy to be here. Period. High school is just what she thought it would be and better. All the kids here are so diverse act so grown up. It light years away from what she left back with those small children in elementary school.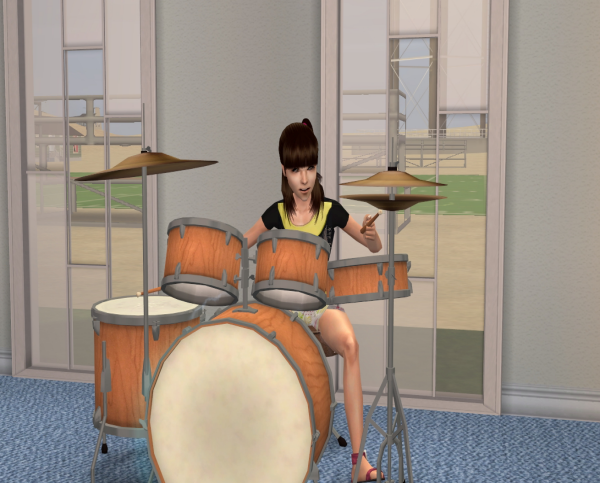 Plus, her first period is awesome. It's music and she gets to play the drums. She's always wanted to play them but they never offered them at her old school. Now she gets to live her dream. Too bad she doesn't sound that good.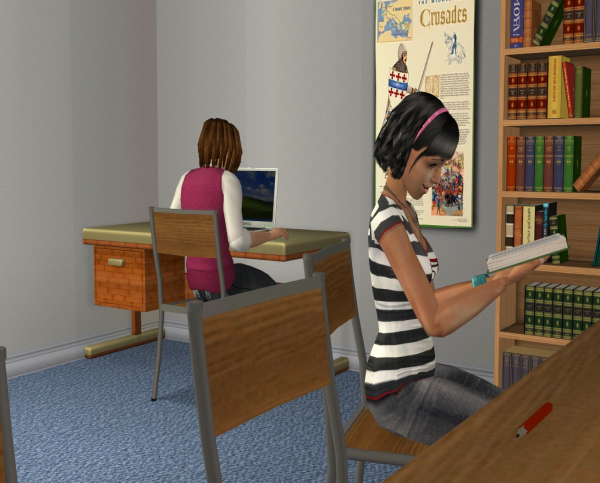 Bri is alone, again. This year she has the classroom to herself. She had gotten used to having other students with her, and now it's just her and Mr. Smith.
Richard on the other hand is very pleased. Only one student, that reduces his stress load by a ton. He could get used to this.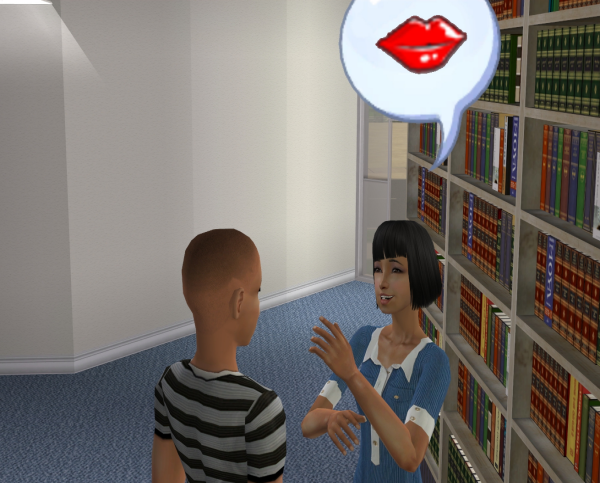 Ginger hates library and she uses the time not to study but to try and hit on any guy that walks past her. She tells Oliver about all the amazing things that she can do with her mouth, and if he likes he could meet her in the nurse's bathroom during lunch so she can show him.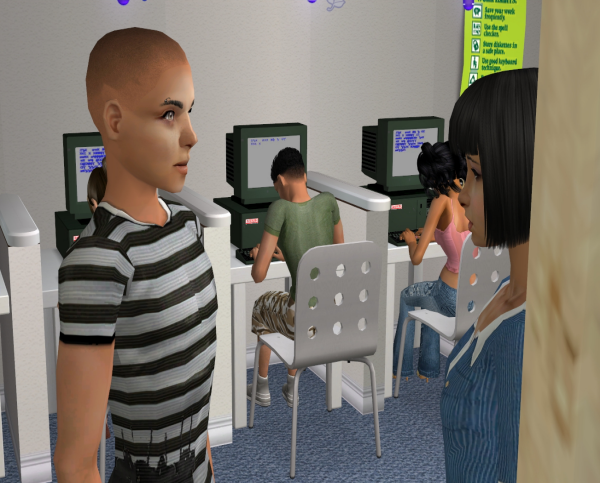 He is unfazed but refuses her advances. Sometimes the things that come out of Ginger's mouth is shocking.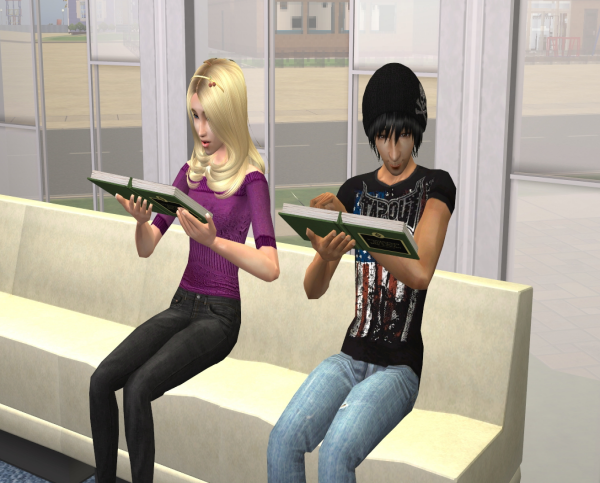 Viggo is a little uncomfortable. He sits down to read when Brooke comes and sits beside him. He's really debating on getting up, but there isn't any other place for him to sit. He just hopes that she doesn't try anything.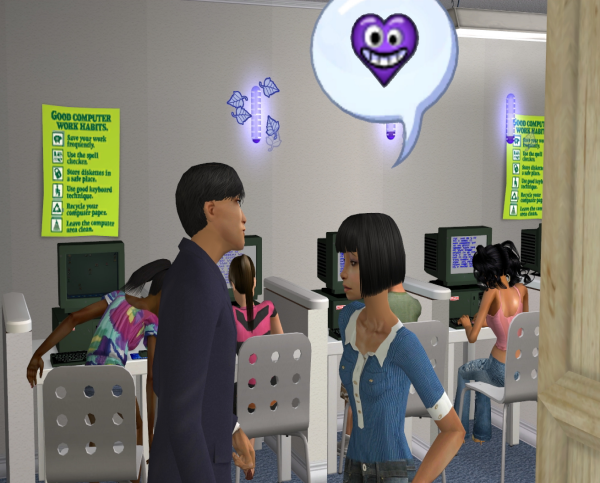 Justin tells Ginger to get to work, she really needs to grade to help her pass. She has other ideas though. She gets in close and tells Justin that she would do anything to bring up her grade. And by anything, she does mean
anything
.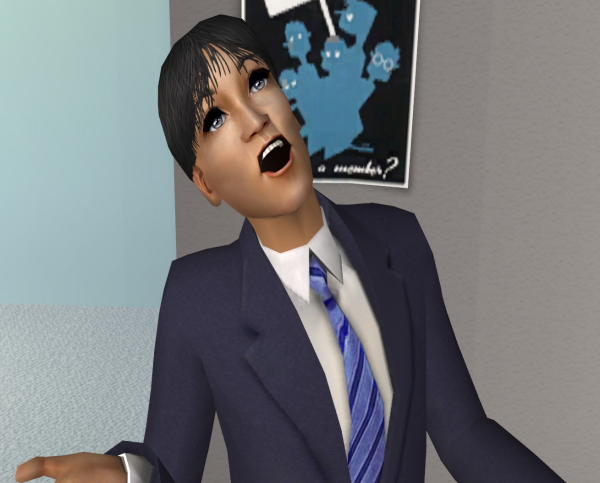 This leaves him speechless with his mouth hanging open. When he became a teacher he did not sign up for this!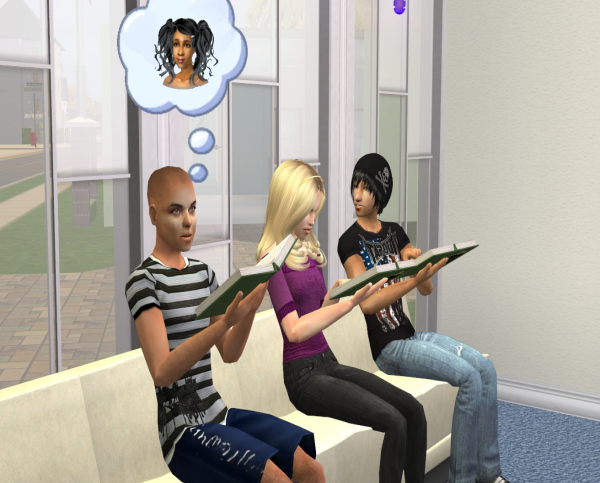 Oliver can't keep his eyes on his book, they keep wandering over to Sarah.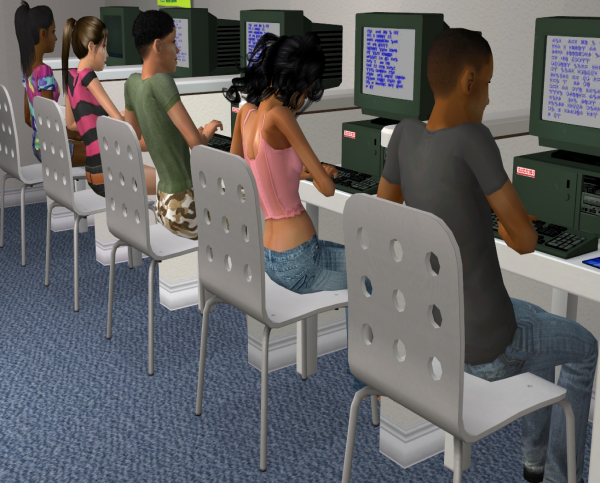 Her jeans are riding super low on her hips and you can get a peek at what's underneath said jeans. Oliver signs, there really should be a dress code in school. Sarah is really distracting.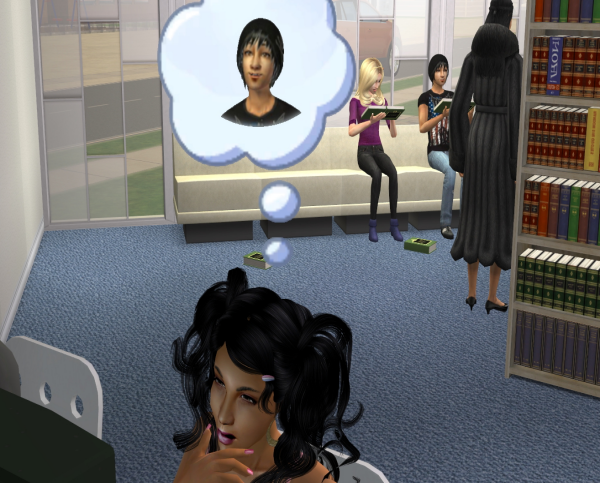 Of course Sarah's mind isn't on work it's on Viggo. She's still trying to get back into his good graces. Now if only she could get rid of Cameron everything would be great.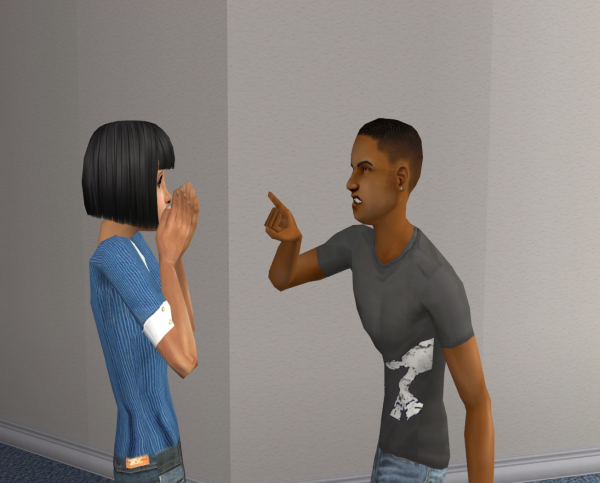 Eddie has had it. Ginger's shameless flirting with other guys has driven him to his limit and he tells her this. Things between them are over. Ginger is crushed.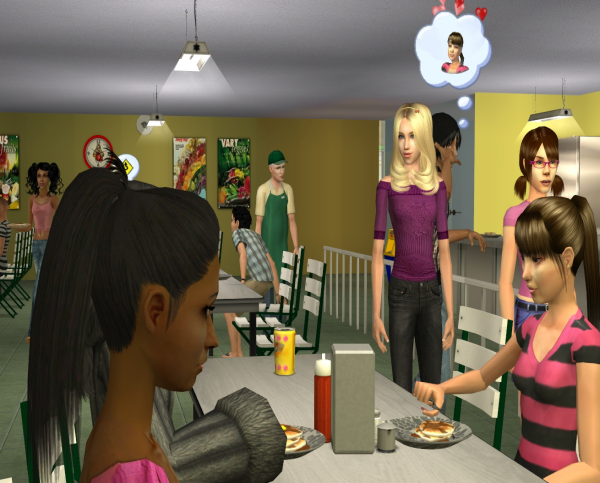 Brooke comes over to eat lunch with Cameron and Suni, but they are giving her the cold shoulder. Oh, they know what she did this morning with Viggo, and that was the last draw. Viggo had text Cameron right after it happened. And locking lips with your best friend's boy friend is a huge no, no. Especially after all the drama from a while
back
. She is no longer their friend. They've given her too many
chances
already.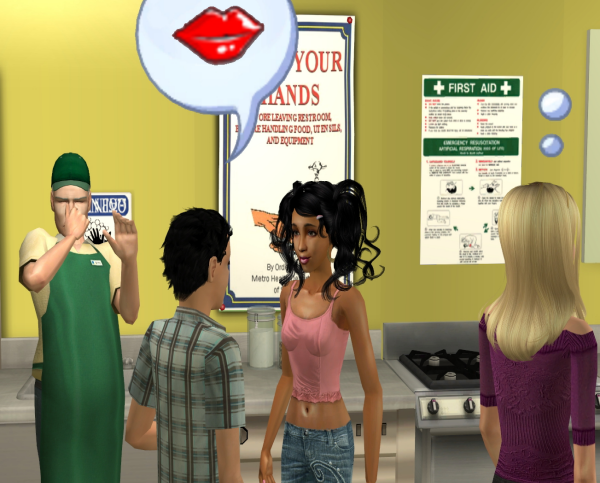 With his newly liberated face Kobi tries his luck with Sarah. He's had a small crush on her for a while now. She smiles and giggles. She really thinks it cute, but he's just to young for her.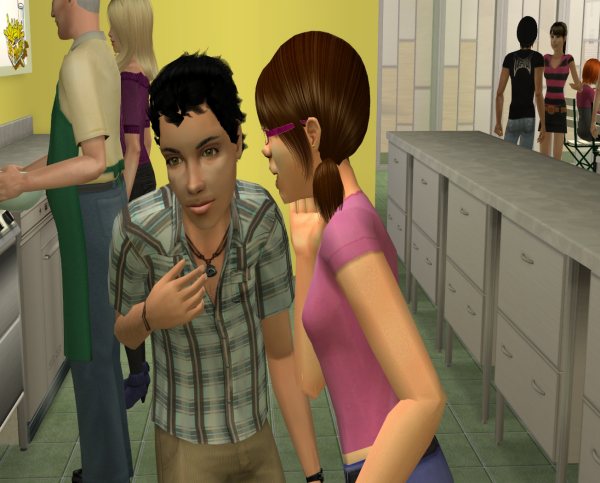 Anan is glad that she turned him down because she has a huge crush on Kobi, and it would kill her if he was going out with Sarah. But she hates to see him hurt as well, so she tells him some juicy gossip she over heard about Sarah, and what she did at some college
party
.
Sarah over hears what's being said, and rolls her eyes. God, she really hates Suni and Cameron.
Peng makes a mental note to talk with Sarah about her clothing and what is acceptable to wear at school.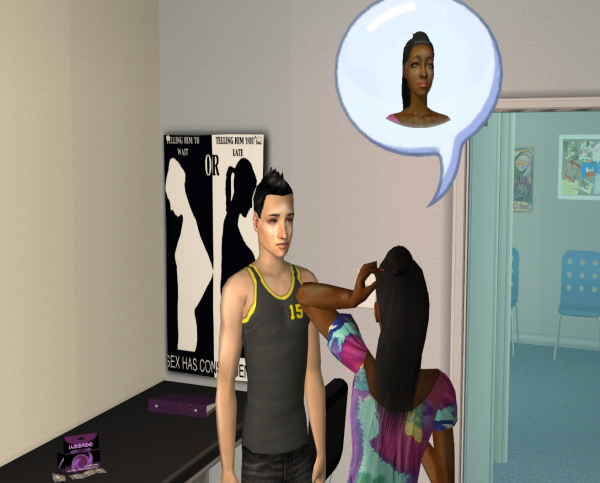 After lunch Suni heads to the nurse's office. Davon asks her what's wrong. She tells him she's not feeling to hot, and just needs to lay down for a little while.
He tells her that she can lay down but he also what's to know why she's not feeling well. She comes clean and tells him that's she's pregnant, and she's sick because, well, she's pregnant.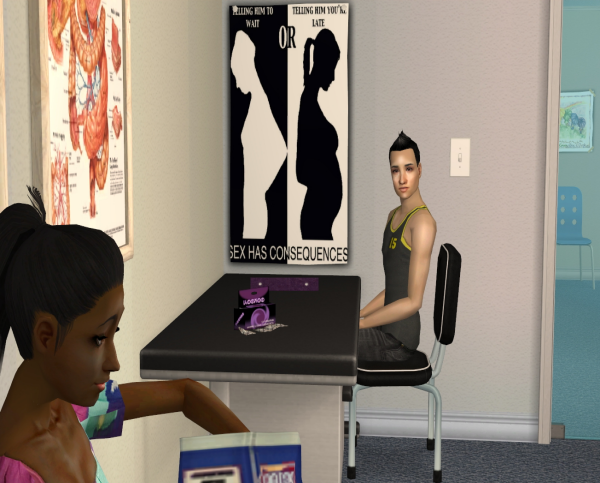 He gives her a bag of chips, the salt will hep with the upset stomach. He shakes his head as it hits him. He's girl friend's brother is going to be a father, at 17. This is the second pregnancy in school and Davon feels that sexual health and reproduction is a topic that can no longer be avoided at school.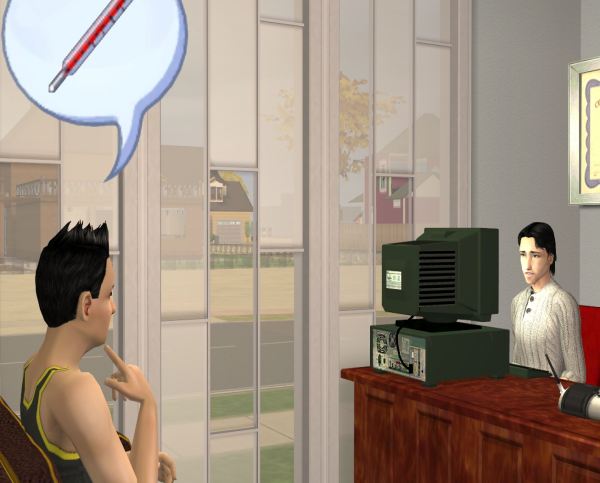 He goes to share his concerns with Peng. He doesn't have to pursued him, Peng is one hundred percent on board with the idea. This is something that must be nipped in the bud as soon as possible.
Sarah is like a freight train plowing full speed ahead and unable to stop. Now that Eddie is on the market she wastes no time and starts flirting with him. Viggo could care less, but Ginger is pissed. She wants to rip her ex-friend's face off.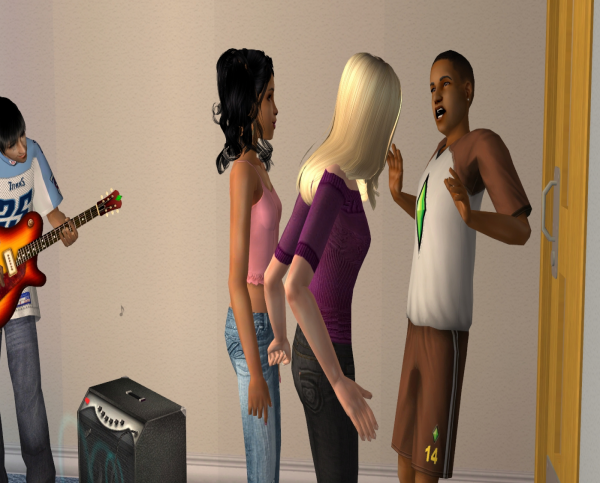 But Brooke steps in before Ginger gets the chance. As much as she says that she's over Eddie, she still has feeling for him, and she thought that maybe they would be able to get back together. But seeing him interested in Sarah makes her flip and she give him a piece of her mind instead.
***
My teens never fail to give me a good play session. Ginger was hitting on anyone that she talked too. Poor Justin, he's all confused now. LOL He's rolling want to flirt with Ginger now. But it's not happening, he has a girl friend at home.
Sarah, well I don't have much to say than she's just being herself.
And Brooke kissing Viggo. What's up with that? I did not see that coming. I know they have an attraction to each other but neither of them have ever acted upon it, even with ACR. And Viggo has learned his lesson with Sarah. He was mad when Brooke kissed him.
And, yes, Suni is pregnant. I'm scratching my head because I do not know how it happened. They are both on BC. But I guess if you spent as much time as they do doing it, you'd get knocked up too. Baby Ramaswmi-Brooks is due in March 2015.