January, Winter 2016, Nashira Sanchez is 32, Donte is 4. Last update.
Narrated Nashira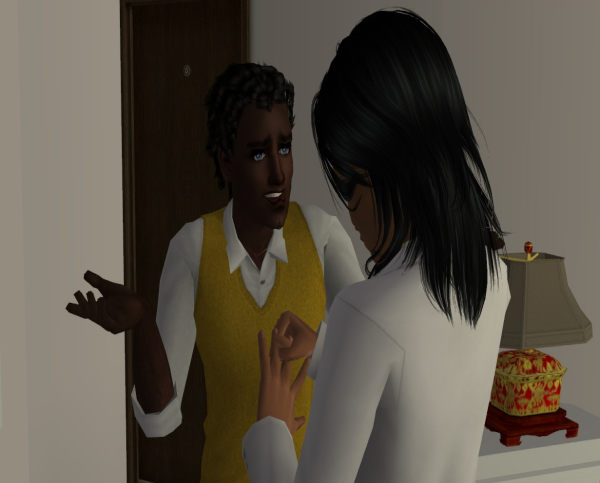 "So I decided to break things off with Xander. Honestly, it never was supposed to have happened, and while we were seeing each other I never truly felt good about it. I couldn't tell my parents about him, or my siblings. For fear of being judged. And I felt bad, thinking about his wife. I mean, I don't know her from a can of beans, never seen the woman. But how would I feel if the man I was married to was cheating on me?
So I broke things off. Plus, I think I might actually be ready to settle down. Needless to say, Xander wasn't too happy with the news. But he'll get over it. I'm sure between the legs of some other willing woman."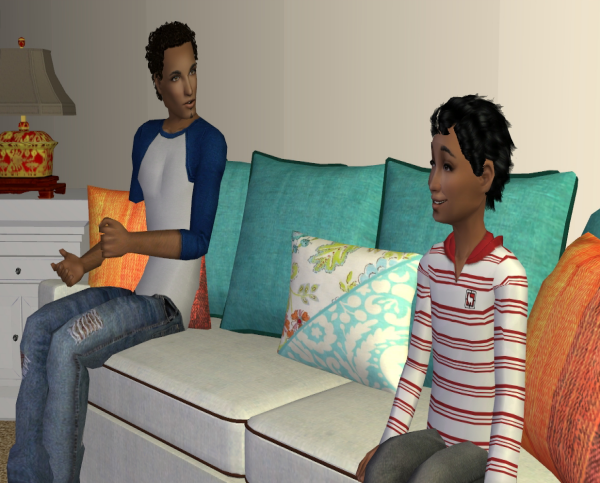 "And then there's Rupert. But I'm not worried about him. He's long been out of my system, but I want him around Donte as much as possible. He may not be the ideal father of the year, but he really is a good father. And I'm glad that Donte has him in his life. Though he does ask the both of us from time to time, why we don't live together. Since starting pre-school, he's heard from other kids that their mommy and daddy live together. So now Donte wants that for us."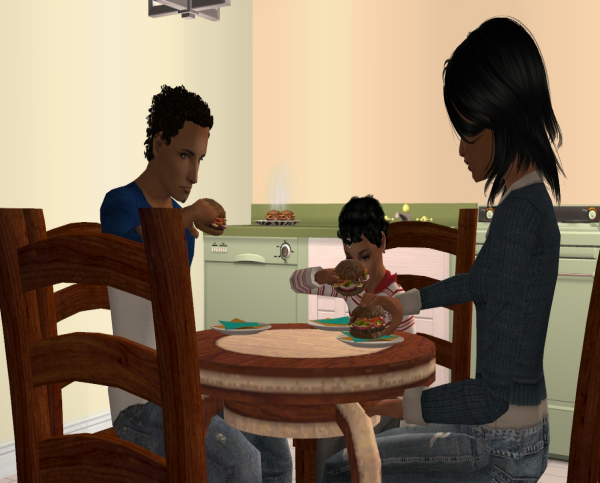 "We do share a semi family like structure... if you can call it that. Rupert visits at least four times a week, we have dinner together, disusing the days events. And he'll even help clear the dinner plates."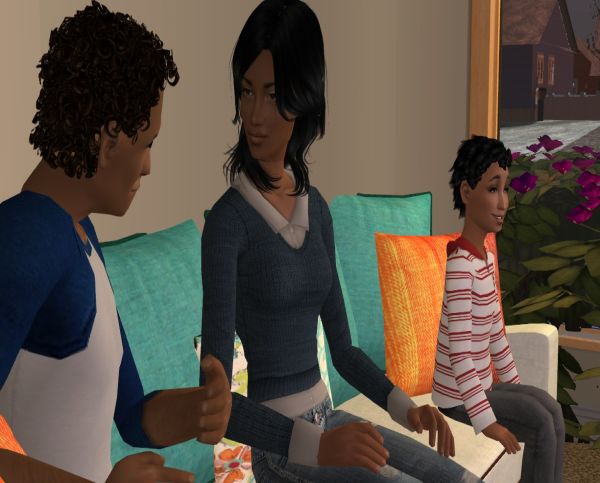 "We even sit down and watch a family movie or some cartoon that Dote likes. And it's surprising how well Rupert and I are getting along these days."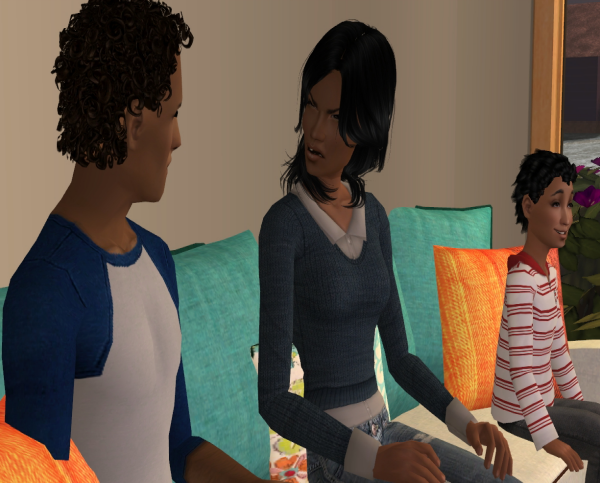 "But then he'll go and ruin it by saying something sexist or just plan stupid. But that is Rupert Cotton for you!"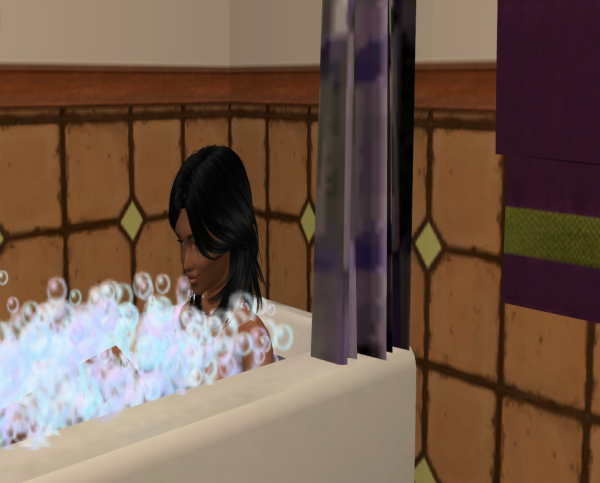 "Sometimes I think that I've failed Donte. Like I screwed up badly in the father department for him. If I had a time machine, I would go back and change the fact that Rupert knocked me up. But then I wouldn't have my son. But the point is moot anyways since I can't change the past. But I can control my future, or at least try. And I want to have a sable supportive man, not only in my life, but in Donte's as well. Because I fear that when he's older, and he's able to see what type of guy his father is... I just don't want him to turn out like his dad."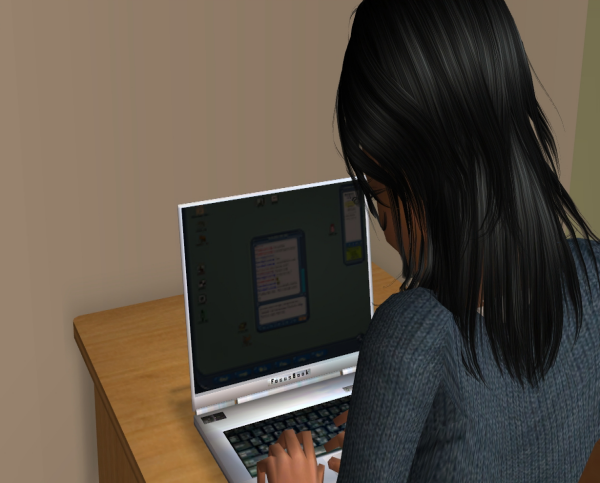 "At least one thing I can do that I know will ensure my son's future is investing in him now. I'm putting away every penny that I have into a saving fund for him. For college when he's older. That makes me feel good. I used to want to buy a home, so that he could have a large yard to run and play in. But his future is more important to me so that's what I focus on."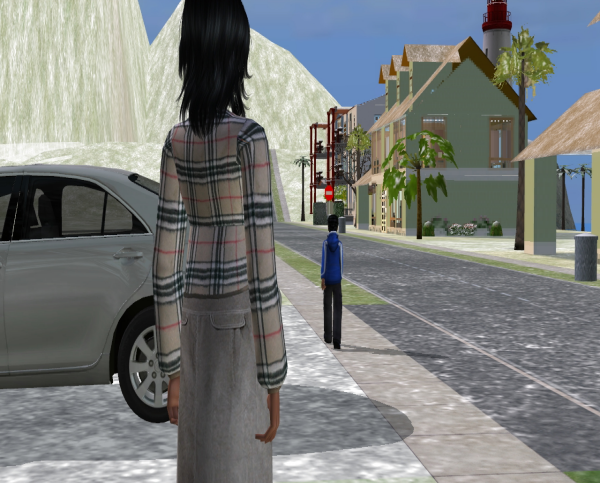 "And he truly is growing up so fast. Only yesterday it seemed like I was holding him for the first time, and now, well, he's in school. We only live a block and half from the school. So he doesn't want me to drive him there like I had on his first day. He's a big boy now, and big boys walk to school. Little does he know that I trail him in my car. You know, just to make sure that my big boy makes it to school safely."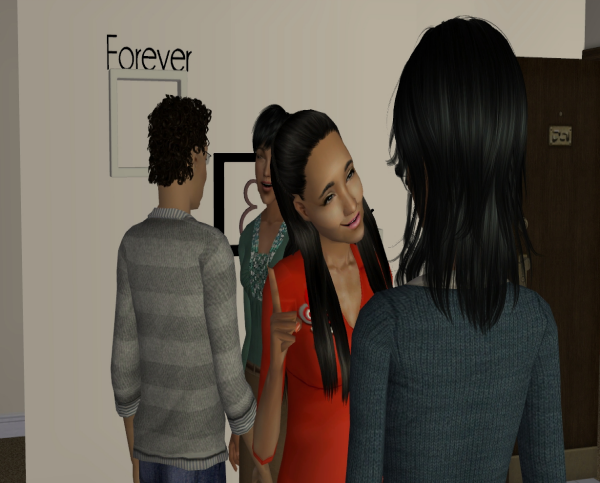 "And I'm grateful for my family. Though Donte doesn't have a father that lives at home with us, he has a whole support network of loving family that is there for him.And they are there for me as well.!"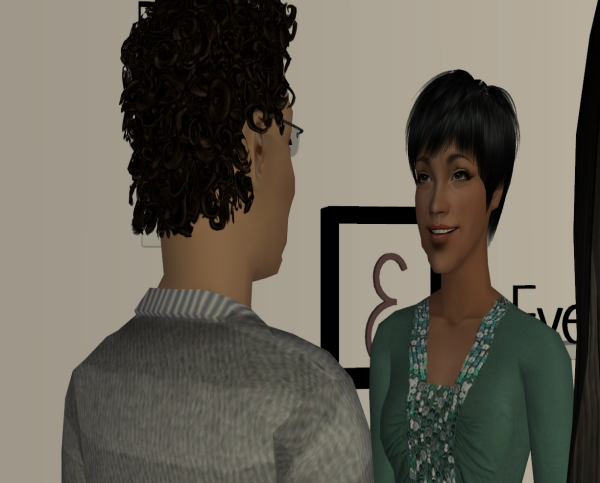 "Though sometimes I feel like that odd man out. You have my parents who are very much in love and very happily married."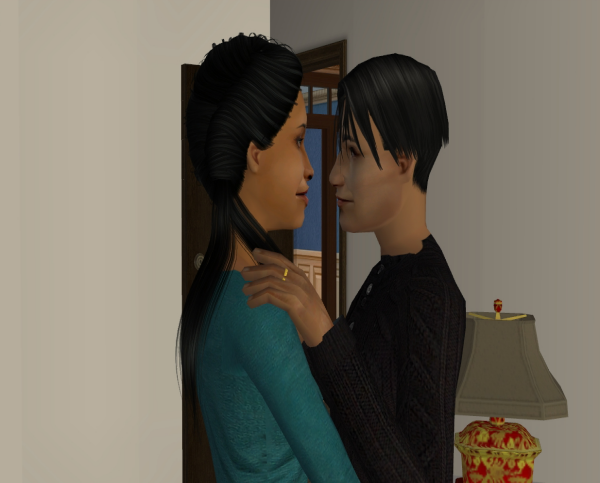 "And Mansur and Fatima, they are still going strong. And I actually think they are more in love now than they were back in college."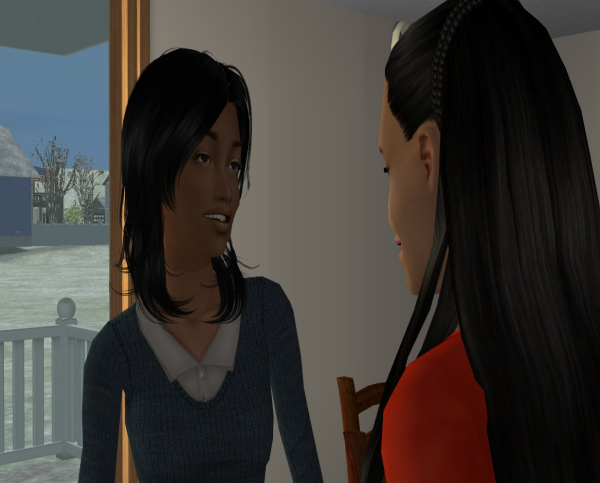 "Even my little sister, Lily is getting married. She wants me to be her maid of honor."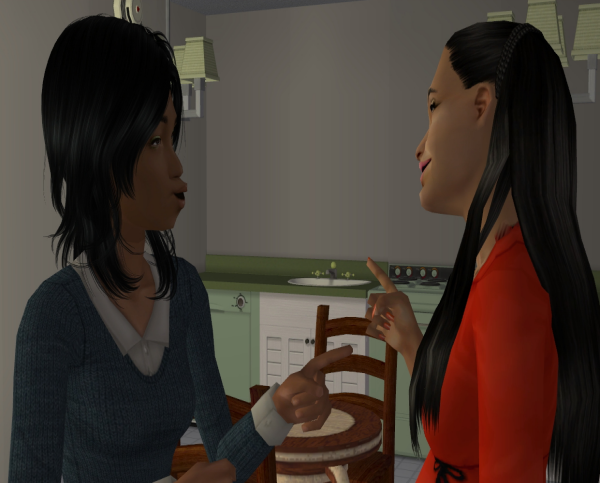 "I'm grateful for the title. But again, makes me feel like the 5th wheel. It's like the only men I can get are either womanizers or cheaters."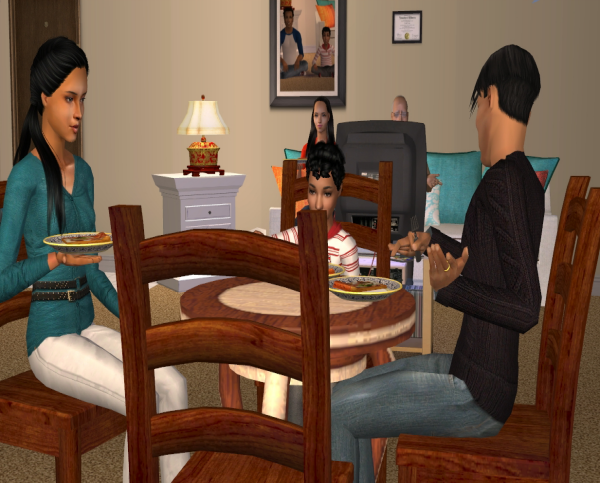 "No matter what Donte has everyone's love and support. And Mansur is a wonderful male roll model for him. So even if I never find "Mr. Right" at least I have my brother!"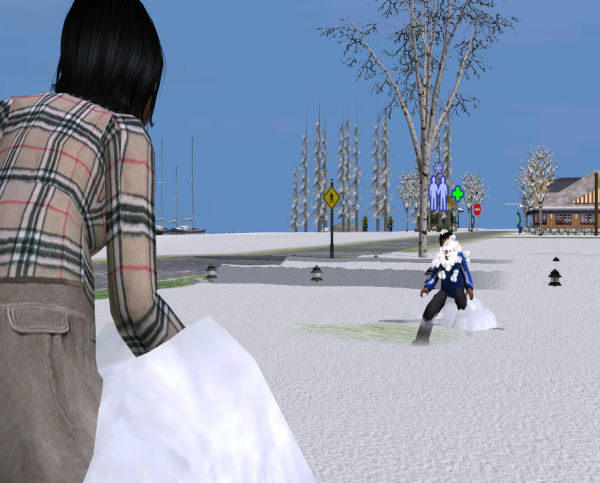 "And I have myself as well. I have no worries that I can't raise a well rounded productive young man. Because Donte is well on his way!"
***
Sorry about the long pause in updates. I've just been super busy with homeschooling and real life as well. But I have been playing... a lot!
The breakup between Nashira and Xander was mutual actually. Neither rolled wants for each other. When he would come over to visit her his wants were all for his wife, Tosha. And Nashira's was a mix of Donte and work related. LOL So the called it off.
She did roll a flirt with Rupert want but it spun away on it own. I'm glad because I do not want her back with Rupert.
And the pic with young Danny and Kristin, over look that. I had forgotten to age them into elders before I teleported them into her apartment. They were still waiting in my sim bin and I created them as adults in CASie.