December, Winter 2015, Justin Kim is 34, Kira is 9, and Misha is 6. (Ginger Newston is 17.) Last update Fall 2013.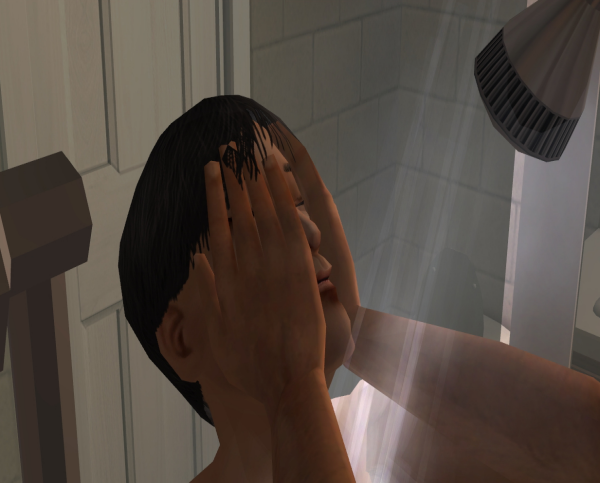 He lets the water run over him, it pours down, it's heat seeping into him, yet Justin doesn't feel it. It's not as if he doesn't feel it, he's just not focused on the water, or the heat, or anything else around him. He's lost in though and wondering just how he got to this point.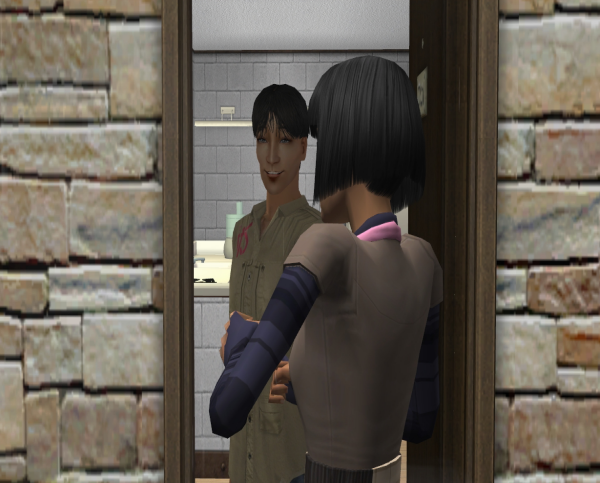 Ginger Newston was trouble. Always had been, and truthfully, she might always will be. But when she turns up at his door he's never been able to shut it in her face. That day was no different. Except she was different.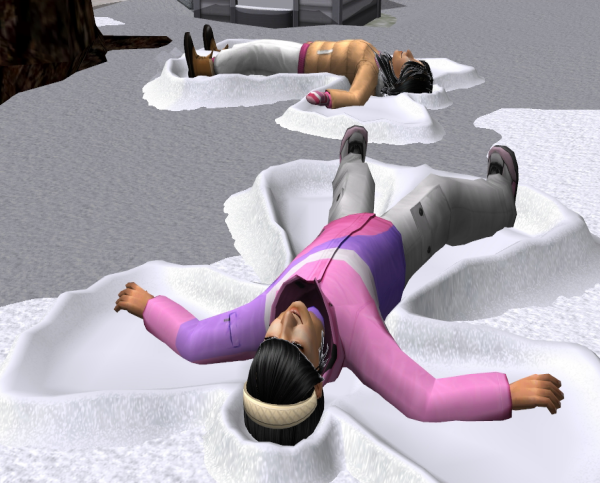 The girls were outside playing, it was a snow day after all. The winter had been hard on Riverdale, two snow storms and one major ice storm two nights before. The ice had given way to a blanket of snow, which Misha and Kira had no problem taking advantage of.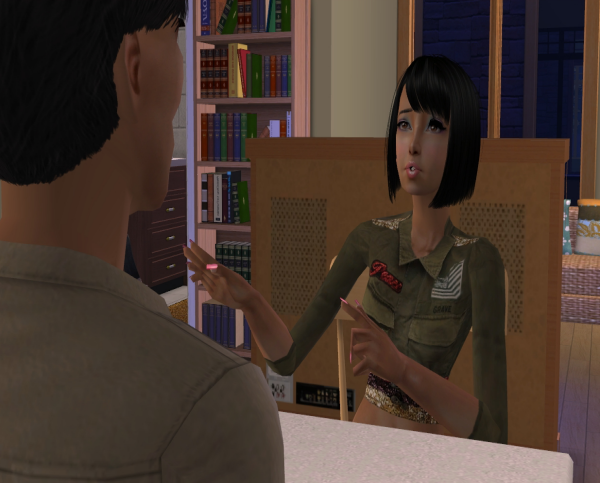 They had ventured inside, sitting at the dinning table when Ginger began to speak.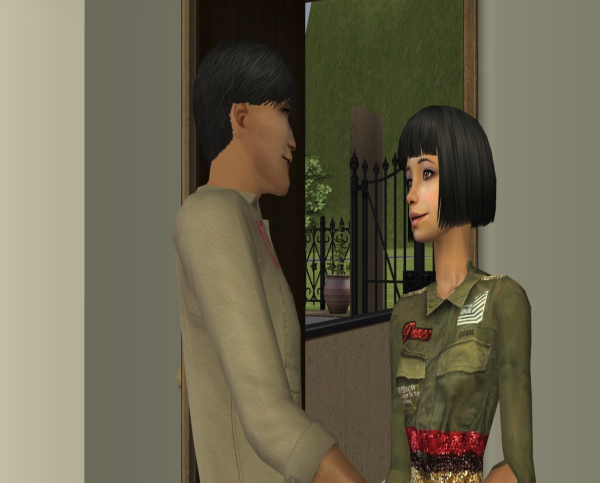 It was almost two months ago when she showed up with determination. She has said she needed help with her essay on the China War. A little voice had told him not to let her in, but the teacher in him gave way. And if he were truthful, so did the man in him as well.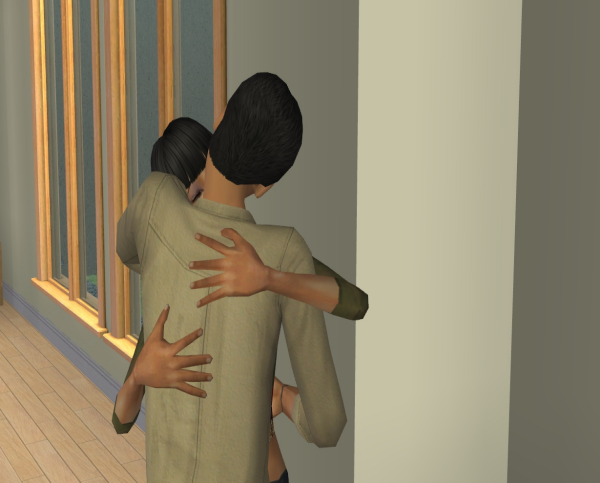 Once inside she wasted no time in showing why she was truly there. He should have stopped it, but he didn't. It had been so long since he'd actually kissed a woman, and Ginger was more than willing to alleviate the situation.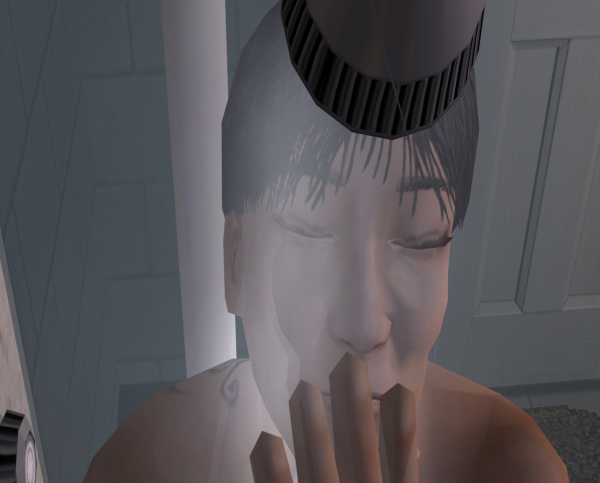 He signed, his fingers lingering on his lips. He could still feel the tingle left there by her. He squeezed his eyes, trying to close out the imagine, the memory. But it was useless. They wouldn't go away.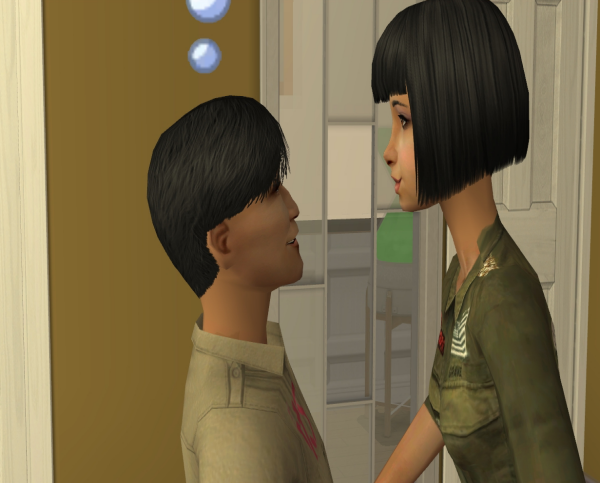 Somehow they ended up in his bedroom. He remembered telling her that they couldn't do this. He was old enough to be her father. She smirked gazing down at him, "Yeah, if you had me at seventeen."
He went to reply but didn't finish as she captured his lips in another kiss.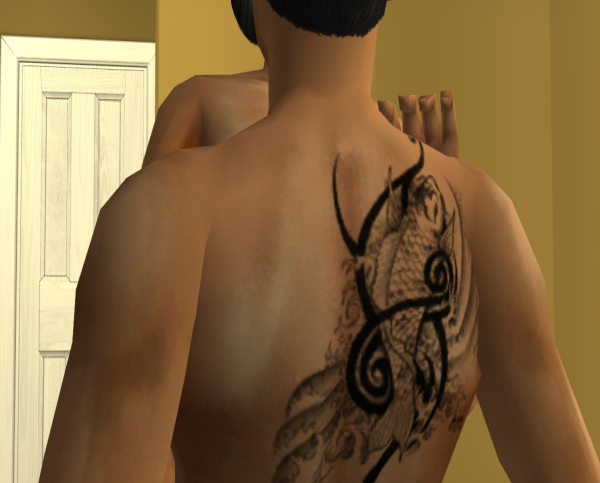 Fallen clothes, a tender touch, words muttered in secret. It all happened so fast, and yet he remembers everything vividly.
He scrubs at his head, not to clean away any dirt, but to remove the dirty feeling of himself. How could he have done it? How could he have taken advantage of her like that? He should have had more control!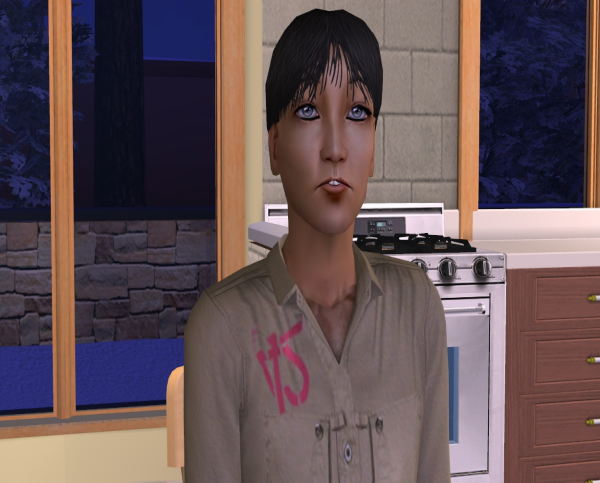 They sat in silence. The sun had long since retreated and the girls were now inside warming back up. But Justin wasn't warm. He was cold inside. Numb.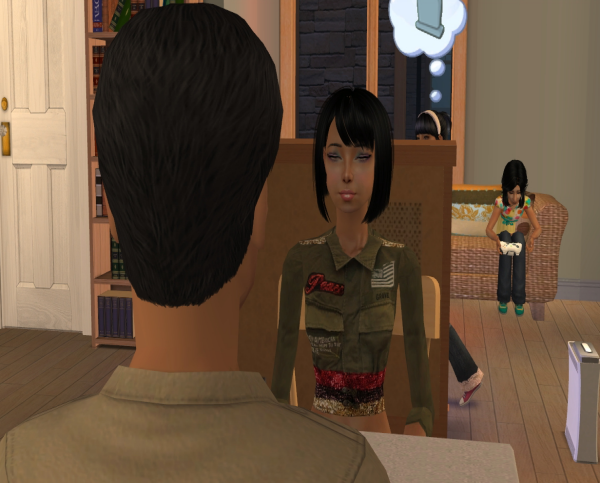 "Well?" She had said. It was the first words spoken since she had told him. The news had only been fifteen minutes old but it felt as if his world had come to an end. Ripped apart and scattered into little pieces.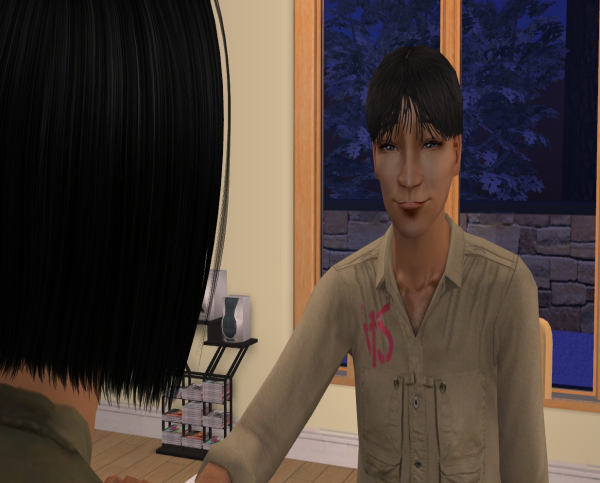 He took a deep breath and plastered on a silly grin, reaching across the table and taking her hand in his.
"Everything will be fine. We'll handle this." He said. Though how he was going to handle this he had no idea. And how would it look in school, Ginger with a growing belly? Their not so secret flirtations. It wouldn't take long before someone put two and two together. Yeah, he would have to find a solution and soon.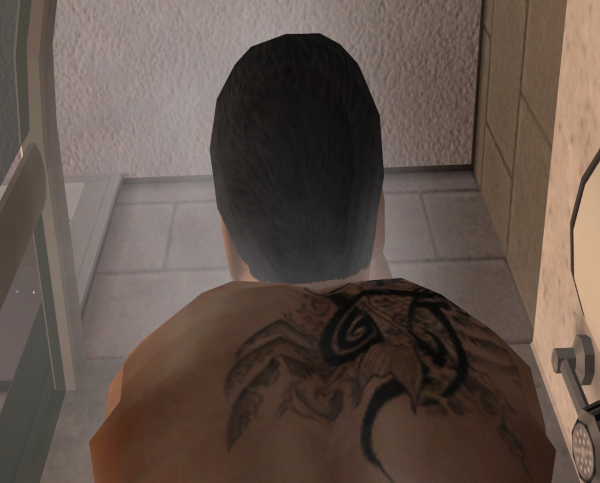 ***
Yeah, Justin and Ginger finally hooked up, and it resulted in a pregnancy. Imagine my surprise too! It was sorta hilarious though. When they hopped in the bed I said to myself "She so better not get pregnant." The game laughed back at me, then the message box popped up that she had gotten pregnant via Risky Woohoo. Ah, gotta love ACR.
Not sure what they are going to do yet. Since she still lives in the Family Bin with her family. But he better figure out something pretty quick since she only had like one month left before she enters into her second trimester. Justin. Justin. Justin. What have you gotten yourself into now.Ugh, really? And she's my first teen pregnancy of the new year. Are we keeping score? That's now 5 teens who have been pregnant in Riverdale. My game hates me!