May, Spring 2016. This turned out longer than I expected, so this will be in two parts. Hope you don't mind!
Last
update
.
UoR
Warrick Hall
Freshmen: Marcus Brooks (18) and Sarah Corbin (18)
Sophomores: Lana Corbin (19) and Orlando Bertino (19)
Juniors: Keegan Ottamas (20) and Chole Gonzana (20)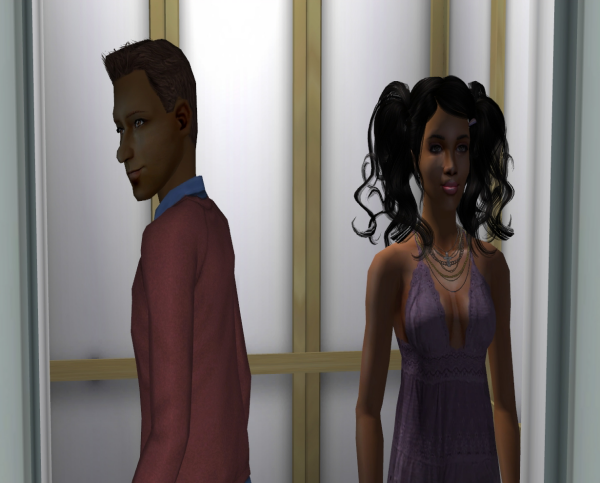 Sarah's standards in men aren't too picky, but she knows when she doesn't like a guy. And this new one - he just moved into their dorm - just doesn't cut it for her. She's nice enough to him though.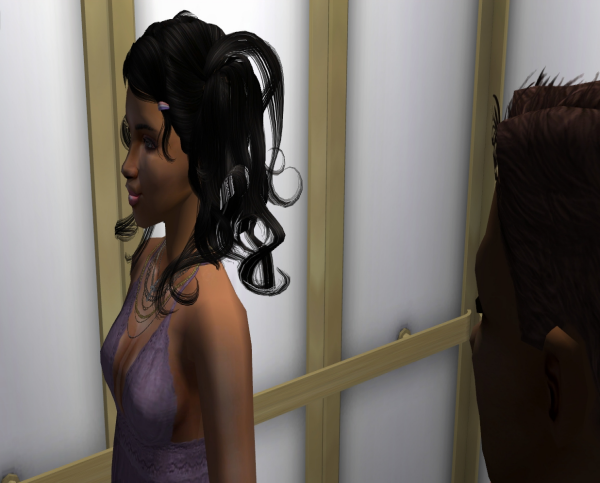 Making small talk in the short elevator ride to the lobby area. But she can tell he likes her in a non platonic kind of way. It's sad really. It's just not fair that someone has to suffer fawning over her and she not reciprocating.
He asks would she mind showing him around campus. She offers him a smile but kindly refuses.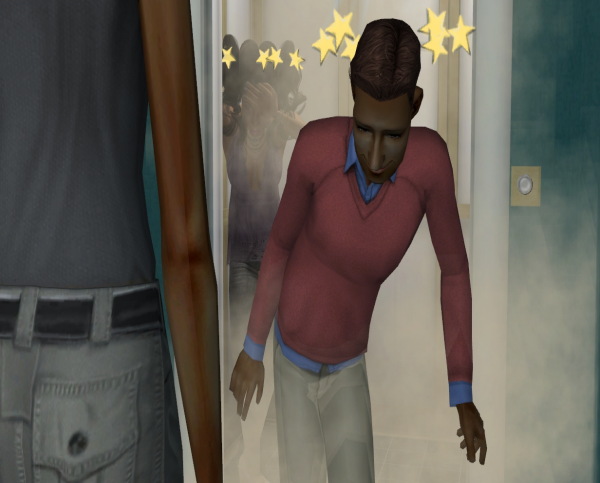 That's when all heck happens, the elevator crashes to the ground. Luckily for them the machine didn't have far to fall. But the act itself scared them non the less. Sarah was sure that her life - short as it is - flashed before her eyes.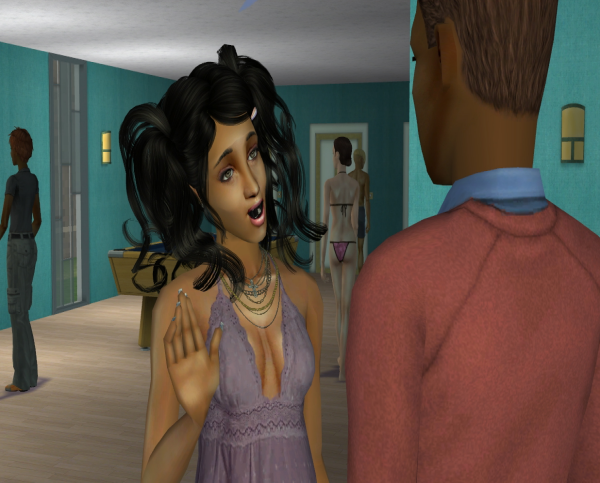 Whatever the case, she's changes her mind and decides to take the new guy up on his offer. She would love to show him around campus.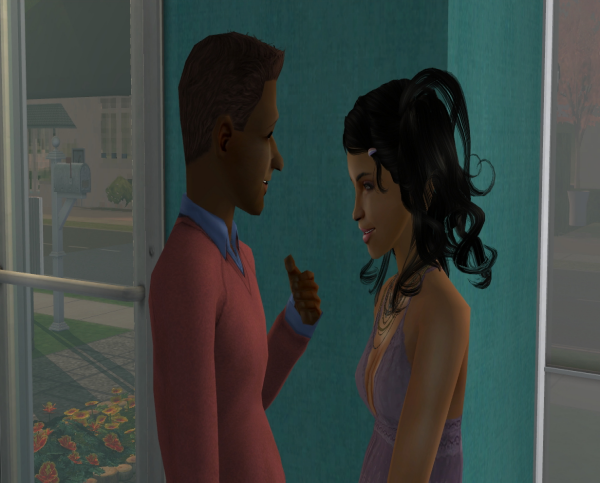 He eagerly accepts!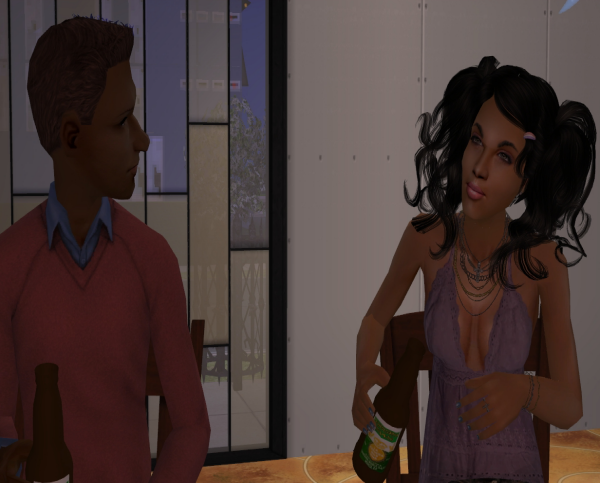 After their little brush with death Sarah suggests that they head over to the Watering Hole. The beer will calm their nerves and let them get to know each other.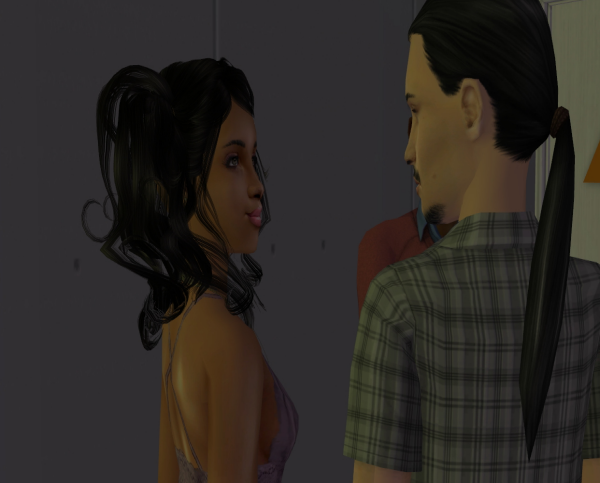 They're there for a little while, deciding to dance. That's when Sarah's dad pops in.
"What are you doing here?" She asks.
"I'm here for my nightly youth recruitment." He offers.
Kirk comes to minister to the college kids three times a week. Sarah represses a groan. She's grown up under his roof, she knows exactly what he's selling, and she's not to keen to stick around to hear it again.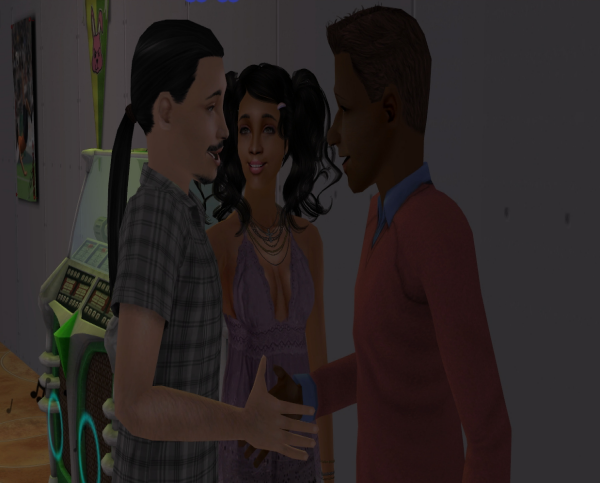 He takes a moment to greet her date, who's name is Toby. She can't remember is last name, which isn't that important anyway.
But it's clear that he knows her dad. She feels another eye roll coming on. Really? Out of all the guys on campus she had to have a near death experience with "Mr. Religious". Not good.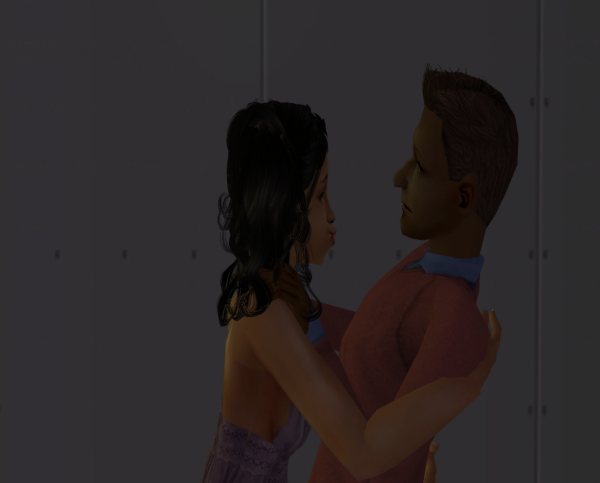 Or maybe it is. After Toby promises that he had nothing but good intentions towards Sarah. He explains to her father. An idea enters her head. A challenge yes. But if things go according to her plan it will be well worth it.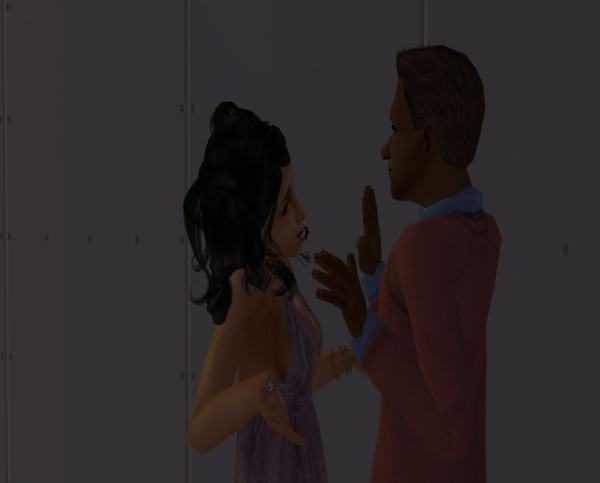 But Toby isn't up for first base or any base for that matter. At least not tonight. They've just met, he wants to take things slow. If he wants slow, then she'll give it to him... for now.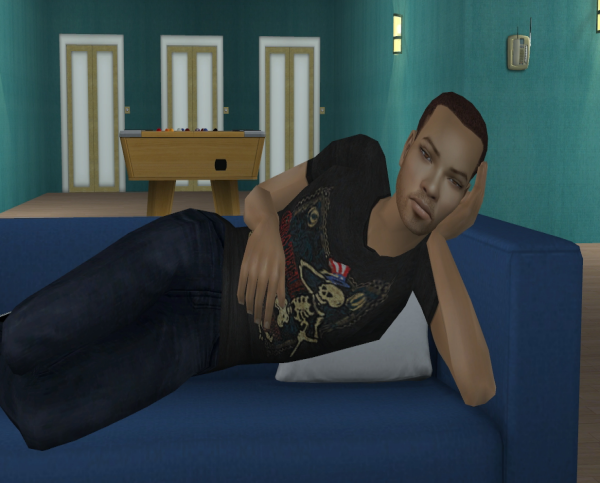 Orlando on the other hand would love some more action, but he's made a promise, not only to Lana, but to himself as well. And no matter how hard it is, he's going to stick to it.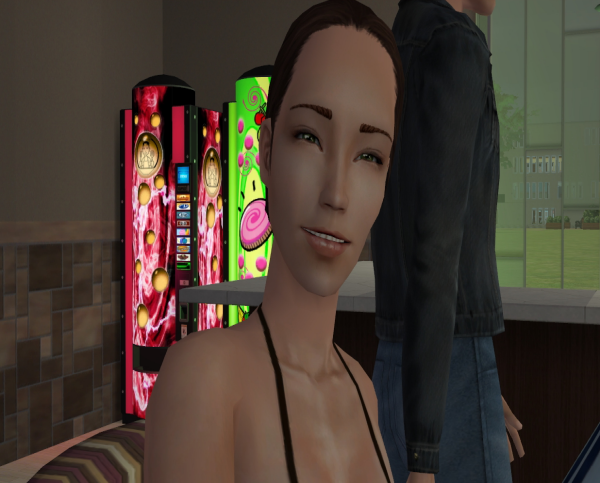 Even if Shelly does her best to get under his skin with her friendly smile. Yeah, it's friendly on the outside, but he knows what's lurks under it.
When ever she catches him she makes sure that she's wearing as little as possible. You know, just so he knows what he missing by staying with Lana. Shelly is willing and able, making it known ever moment that she gets.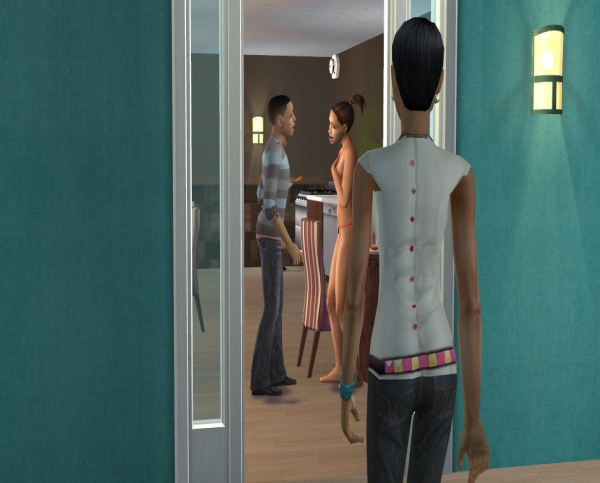 Or maybe it's just college girls in general. Bri has picked up on it and has taken to showing up when she feels like it. She's not dumb, or blind. She knows Marcus is a nice looking guy, super smart, and very sweet. Any girl in her right mind would love to be with him.
And Bri also knows that they are two years apart in age. When they were both still in high school it wasn't so painfully obvious, but now it is. And those college sharks circle him like he's a lame seal waiting to land that lethal bite.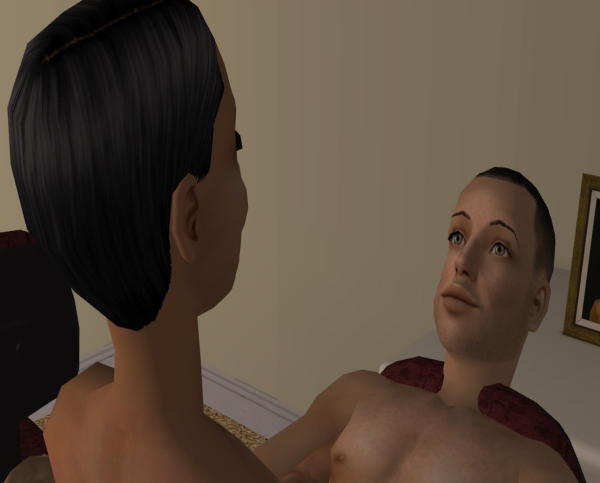 And in all honesty, maybe that's the real reason why she was so desperate for them to take their relationship to the next level. She wanted to. She knew that she wanted to be with Marcus in that way, but deep down Bri needed to give him something that would keep him with her while they are apart. And she is giving him something, every time they see each other.
But she also knows that she could be quickly replaced by someone else. Someone closer to Marcus' age. Someone smarter. Or prettier. Or just there, with him, in the dorm. But she doesn't dare share her feelings with him. She doesn't want to come off as some desperate love sick teen trying to hold onto her man.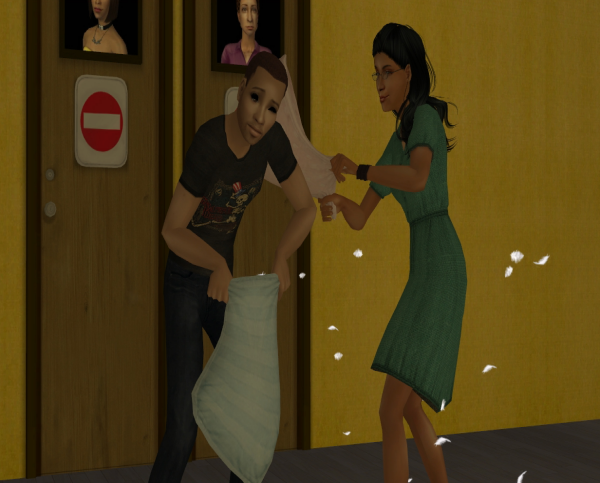 Lana is truly grateful to Orlando and is glad that he's sticking by his word. She's not blind, and she sees the way the other girls look at him, even her sister. But it makes her proud that he's loyal to her and their possible future together.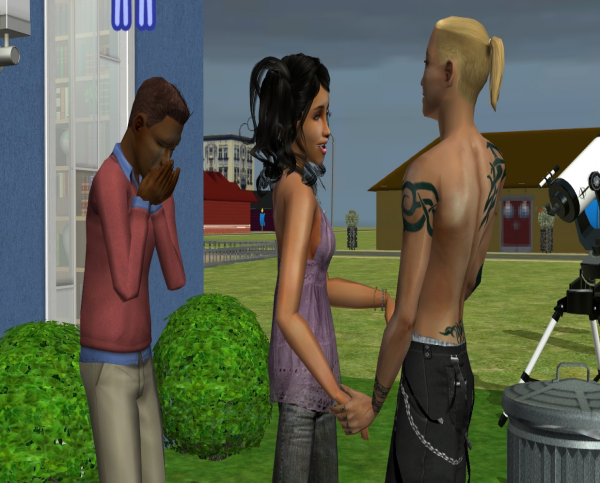 Sarah is so caught up in her flirting with Colin, that she doesn't even notice Toby watching the whole thing. He's devastated.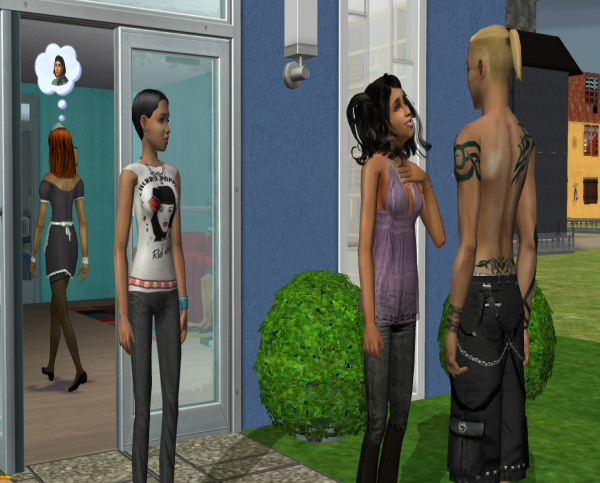 He hurries past Bri and back inside. She can only shake her head as she sees Sarah and puts two and two together. Bri really hopes that she doesn't go boy crazy like the rest of the female body when she enters college. It's an epidemic here.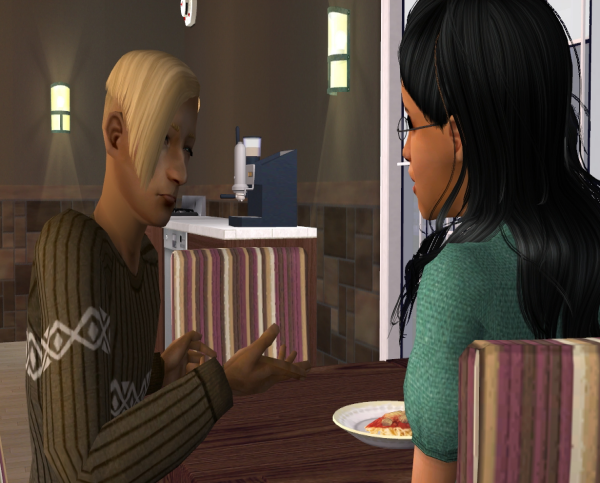 Besides Orlando and her sister, Lana has managed to make one more friend, Aden. He's kind of a science nerd like herself. They even have a few classes together, and spend hours talking about anatomy, astronomy and the likes.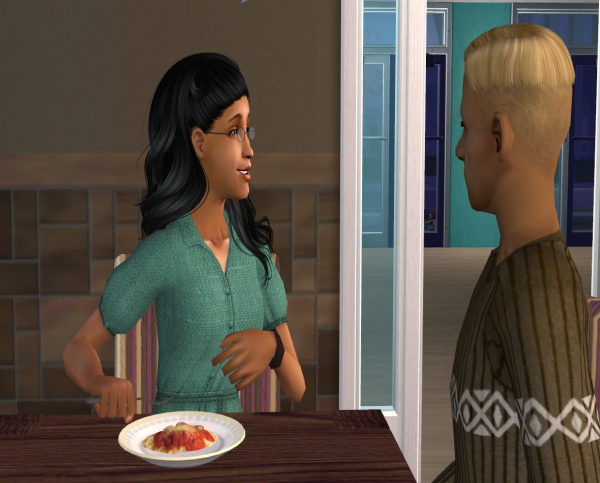 She finds his conversations stimulating and refreshing. They share many of the same things. It's funny too, because sometimes she thinks he may even have a small crush on her.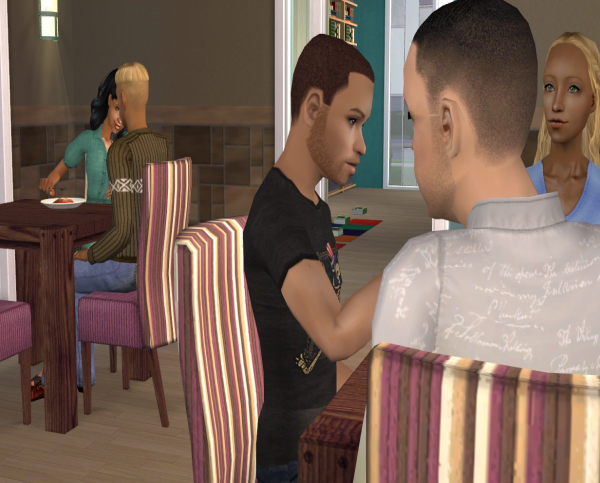 Marcus wonders that as well. Aden is always hanging around Lana no matter what, finding any excuse to be near her. He shares this with Orlando. He laughs it off though. Not because it's a silly idea that a guy, other than himself, would even like Lana. He laughs because he finds it silly that Lana would be interested in anyone but him.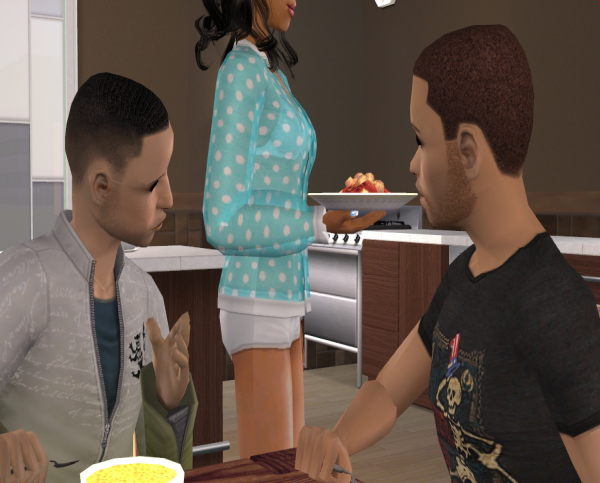 Their debate over Lana and Aden is sidetracked though.
"Man, it should be illegal for girls to walk around this dorm dressed in hardly anything." Marcus says.
Orlando wholeheartedly agrees. He may not like Sarah for the person that she is, but he's a guy, and her body is pretty nice to look at.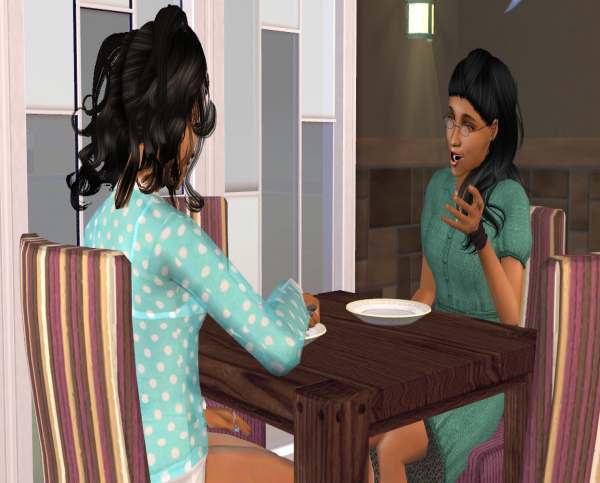 "Why do you do that?" Lana asks in disgust.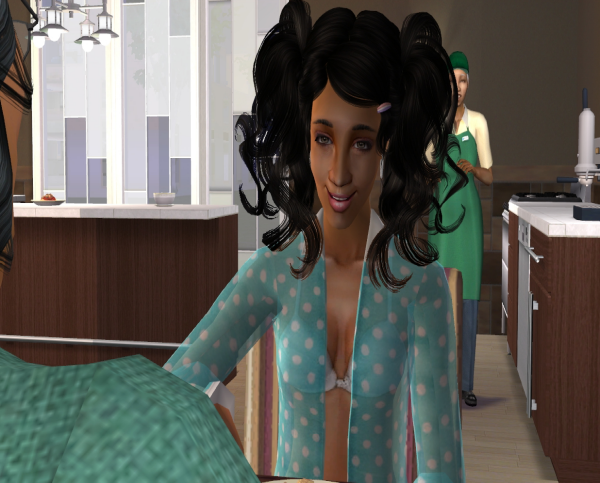 Sarah plays dumb, digging into her dinner with a smile. "Why do I do what?"
"Don't be stupid. You know what I mean!" Lana says with a sigh. "Why do you degrade yourself in such a way. I mean, guys would respect you more if you kept your clothes on. How do you ever expect to find a good man, a possible husband acting the way that you do?"
Sarah snorts in amusement. "Who says that I want a husband. That's your thing. And seriously, if you pulled the stick out of your butt maybe you wouldn't be so up tight."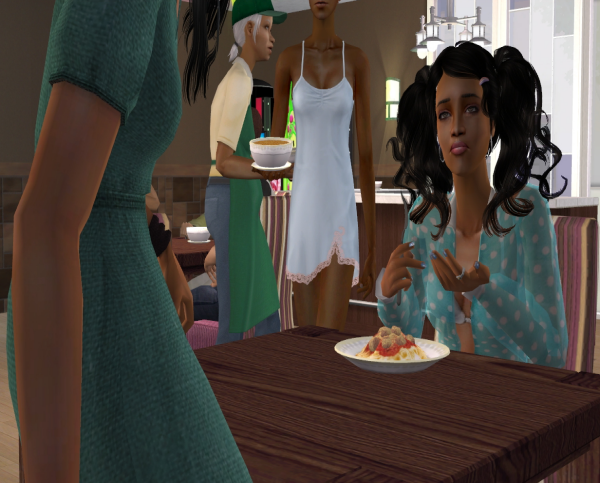 Lana gets up from the table angry. She's so sick of her sister. She's smart, and beautiful, and yet she acts like trash. Sometimes it's hard to believe that they come from the same parents.
Sarah could scream. Sometimes she says the dumbest things. Maybe it's because a lot of the time she doesn't think before she says them, but she hates when she fights with her sister. And when Lana makes little comments about her dress or how she acts she honestly doesn't have an answer, she goes on the defense. She finds at time that she wishes that she could stop the way that she acts.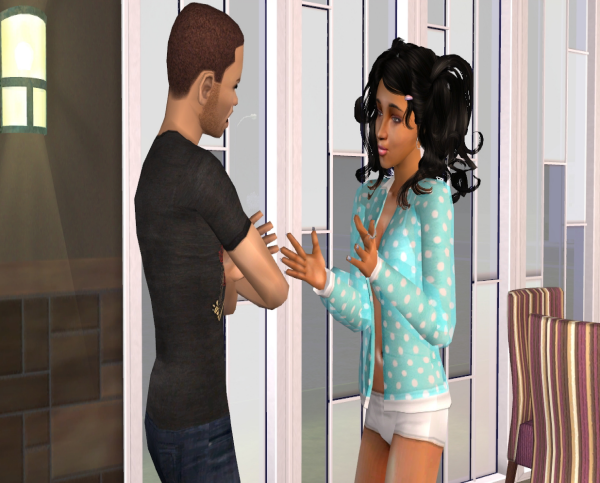 She gets up to apologize to Lana when she bumps into Orlando. It's as if someone has turned on a switch and the words are out before she can stop them. Reminding Orlando that her offer still stands, and that she would love to show him what he's missing by staying with her sister. And she knows that he wants her, she caught him drooling over her earlier.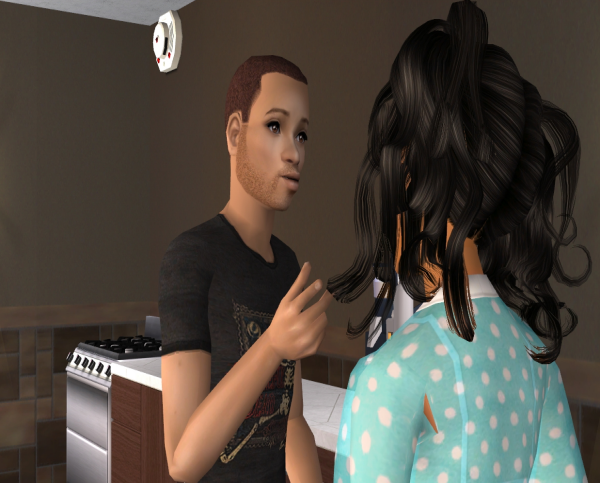 He tells her that she's delusional and she needs to get a life. She only laughs at him before headed up to her room.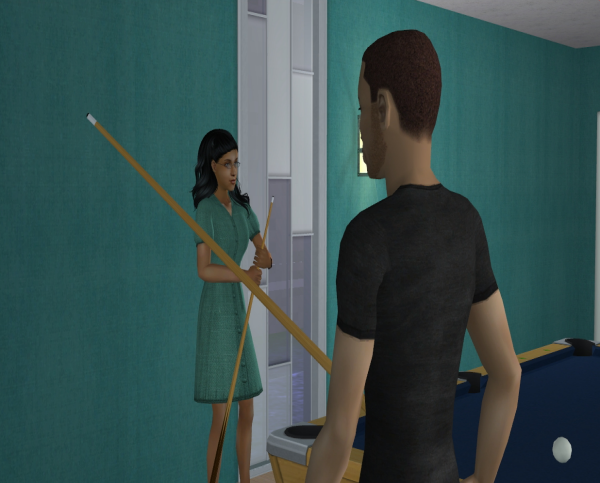 He finds Lana playing pool. She invites him to play.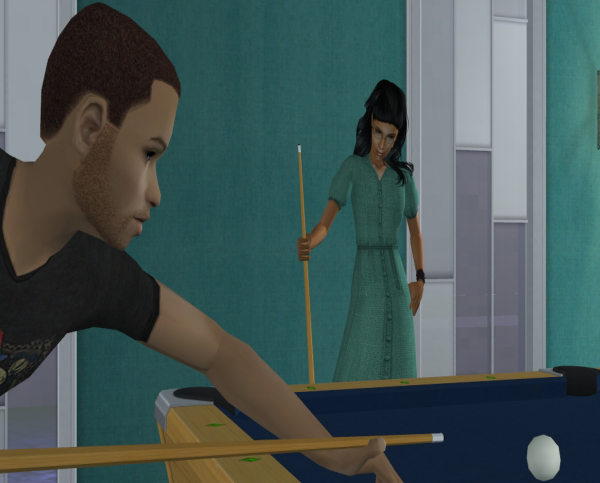 "Lets make it interesting." He says.
She asks what does he have in mind. Maybe she was setting herself up, but she's doesn't know the constant pressure her sister is exerting on her boyfriend.
He smiles, not really expecting her to take him seriously. If he wins she has to give him oral satisfaction. If she wins, whatever she wants he's willing to do.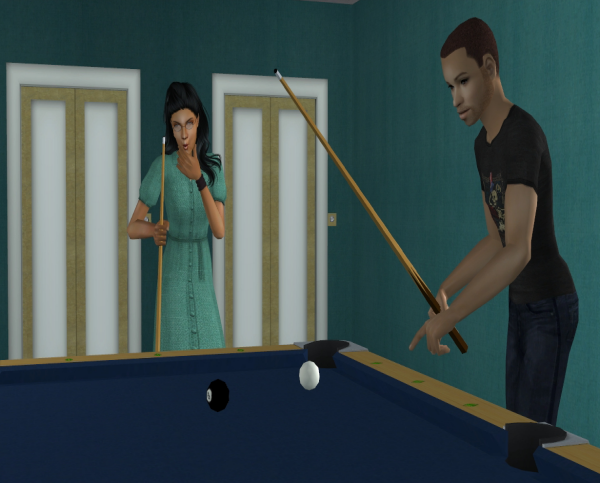 To both of their surprise she accepts the deal. She's really good at pool, there's no way that he can beat her. Plus, as Chole told her, you have to keep a relationship fresh. This was fresh, and spontaneous! Something she would normally never agree to doing. So she was secure in her decision until Orlando won the game, sinking the eight ball.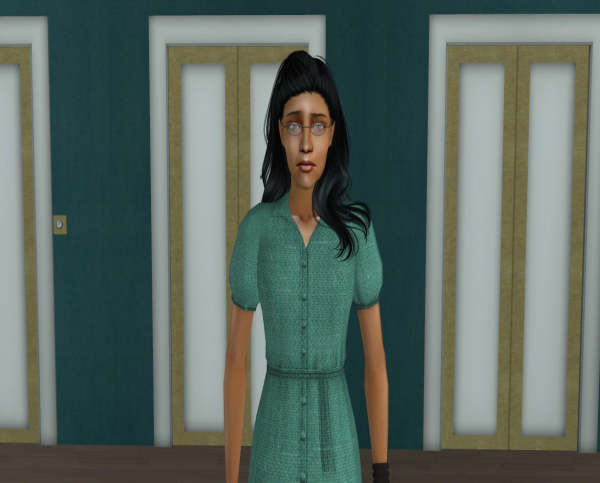 "Crap," came out in a whisper. See where spontaneity got you!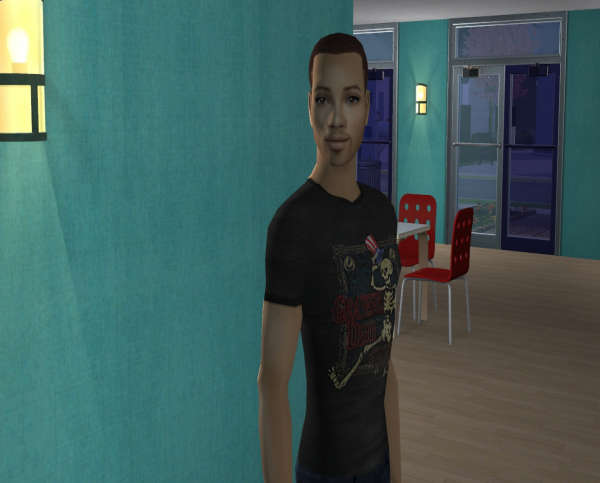 Orlando looks over at her with a smug look on his face. He laughs before taking on a serious tone. "You don't actually have to do it. I was only joking."
***
Lana and Aden get along really well. She doesn't like him in a romantic way though. Strictly just friends on her part. She rolls wants to talk with him. To hang out, and to study together. Aden on the other hand actually likes Lana. He's rolled the want to flirt with her and to go on a date.
Orlando re rolled the woohoo with Lana want and Lana re rolled it for Orlando as well, but it rolled away once she woke up. LOL So she has been playing with the idea but hasn't committed to it. She really wants to wait.
Sarah is Sarah as always. I think she's flirted with every guy in the dorm. But Toby, she has no chemistry at all. But after the elevator she rolled the want to go on a date and he was there. They made out and he fell in love with her. Not so much on her end though.
I'll try to have part two up soon.