August, Summer 2016, Tynisha Corbin and Kirk are both 39, Kobi is 15, and Natalie is 7. (Anan Reed is 15 and Lana Corbin is 20). Last update.
Narrated by Kobi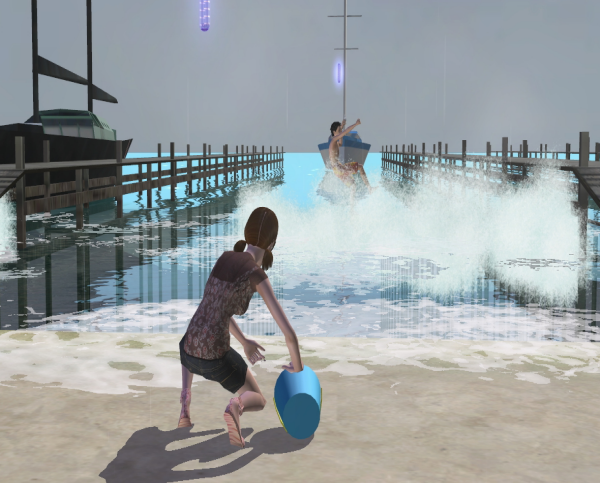 Summer has been pretty uneventful. I've decided to take up surfing, which isn't going to well. But Anan still cheers me on from the safety of the beach. By summer's end though I'm certain I'll be able to hang ten.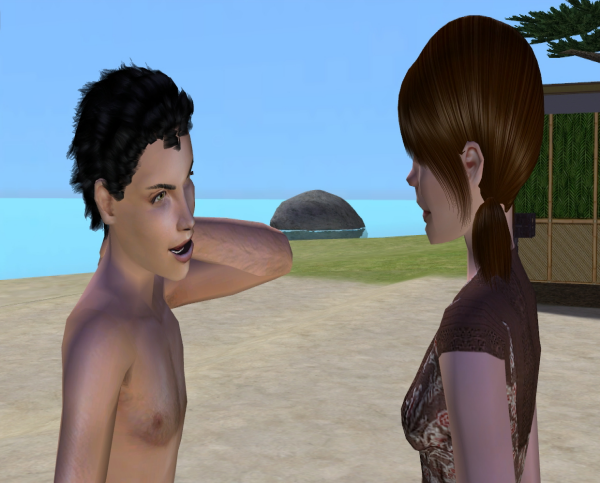 But what's been weighing on my mind lately is the fact that Anan still hasn't told her parents about us. We've been dating for almost two years now, and this sneaking around is so uncool.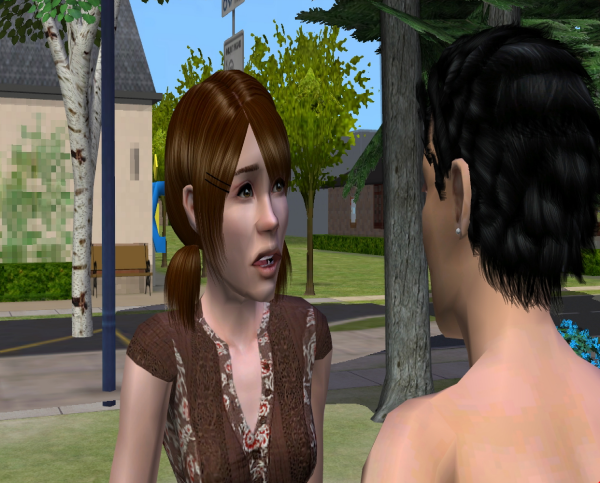 And I explain this to her. She's a bit taken back, but she also knows that I've been very patient with her regarding the matter. Yet she still uses the excuse that her parents will flip once they find out about us. She wants us to wait until we are sixteen to finally tell them.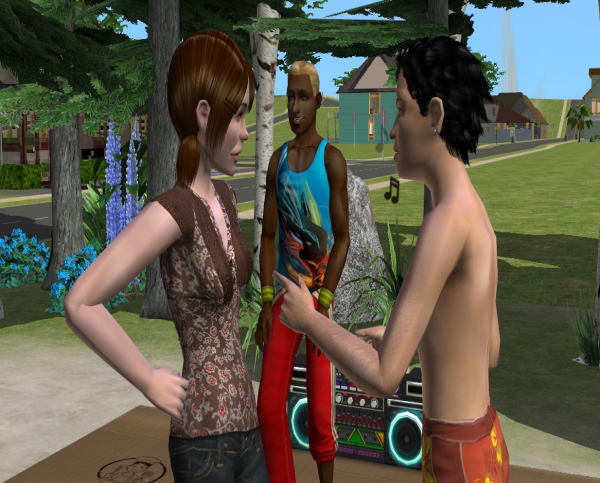 I understand where she's coming from, but I also want a girlfriend who can be up front and open with her parents about us. Explaining this Anan quickly knows which way this conversation is headed. I care for her, but I also want to be public with my girl, not sneaking around trying to avoid her folks.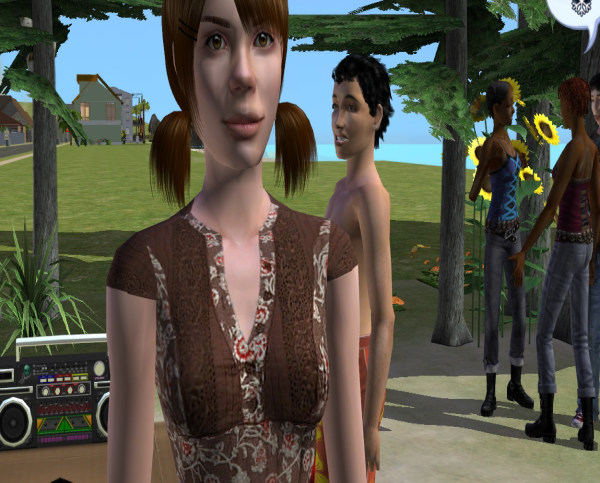 With that being said, she took the whole breakup well. Surprising me in fact. I guess that's good. I would feel even worse if she broke out crying begging me to give her a second chance.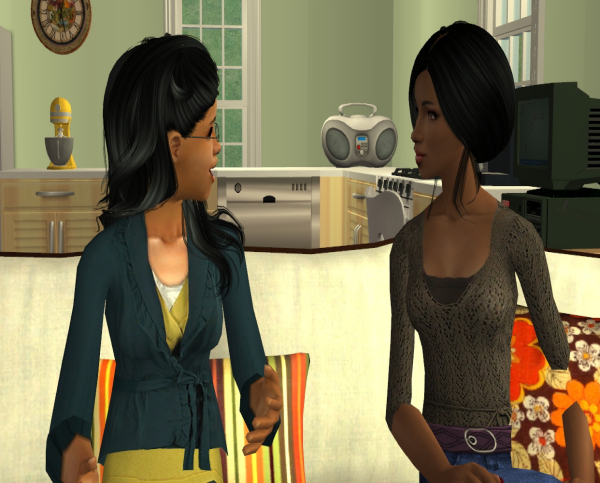 I'm really not in the mood for more surfing and head home, and I end up over hearing a private conversation between Mom and Lana. Eavesdropping is never good but I'm kept out of so much adult "stuff" that I can't help but to listen.
And from what I hear Lana is ticked off about Orlando and some chick. She tells mom that they are taking a break because she found out that something physical happened between him and a girl at their dorm.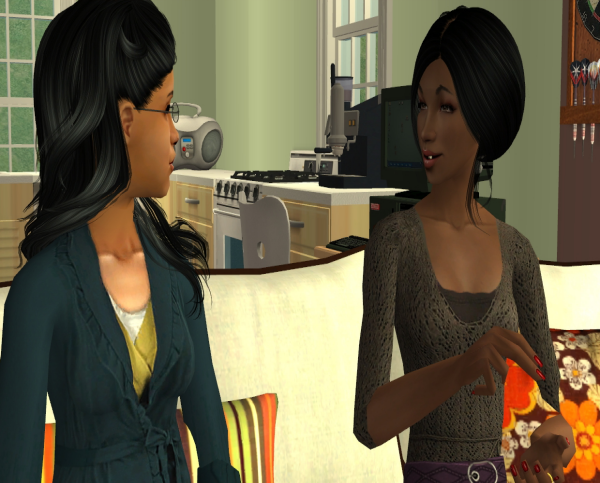 Mom asks her how did she know that something happened. Lana tells her that he admitted it. That he was drunk and thought that it was her. You can hear her voice shake a bit as she fights back tears.
Mom is straight to the point though. She didn't ask why he would think that it was Lana, but she's questions Lana's choice with her not seeing him.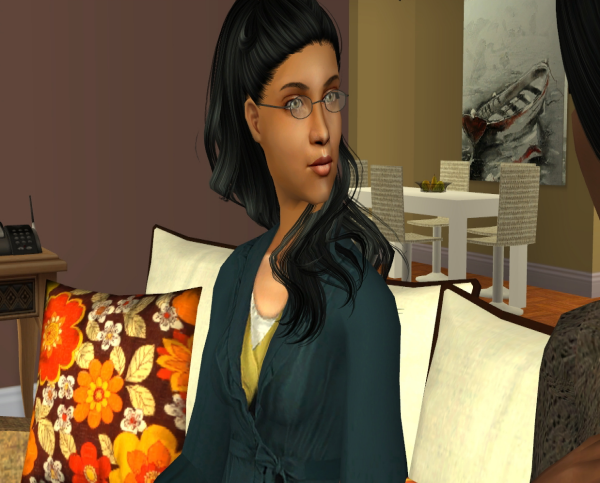 They become quite. I guess trying to figure out what next to say.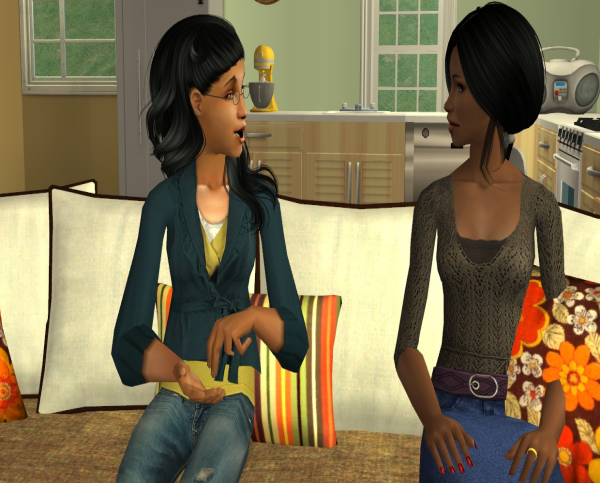 That's when Lana drops this huge bomb. Well huge for my mom anyway. I've known this news for a while now. She tells mom that the girl is Sarah. And that she's been after Orlando for a long time now. She dressed like Lana, even wearing her perfume, tricking Orlando into thinking it was her.
Mom is floored. She had no idea Sarah could act in such a way. I knew. The way she threw herself at Viggo back in high school.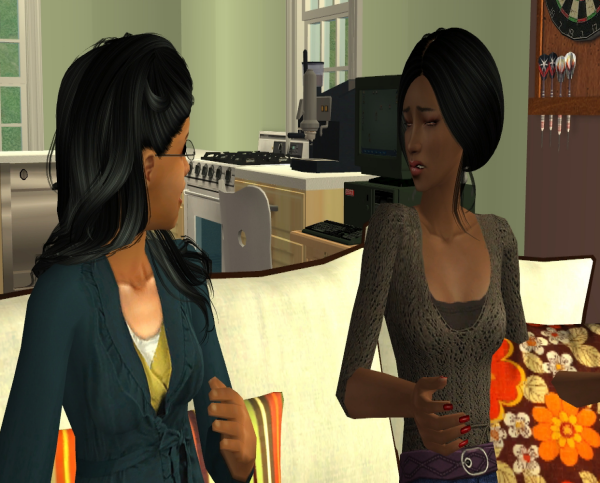 Mom wants to know how long has Sarah be acting like this. And it's like a dam has finally been broken. Everything that Lana has been holding inside of her rushes out. She tells her about Viggo and the party at the Brooks' house. She tells her about all the guys she's seen Sarah with. How she has a reputation on campus as the "Good Time Girl". Again, mom is at a loss for words.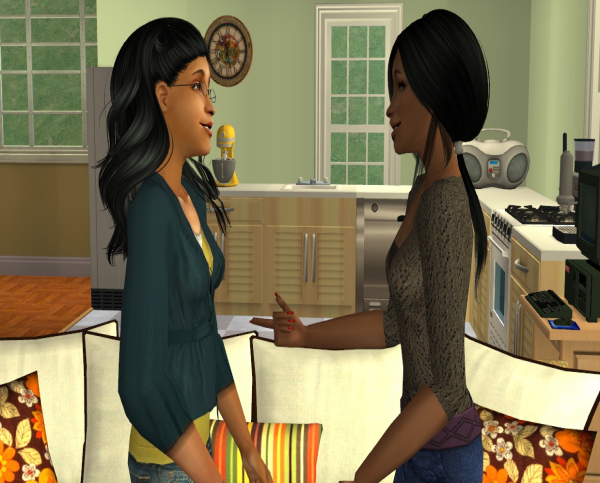 Mom does scold Lana for holding this information from her and Dad for so long. But she also thanks her for finally coming clean. And she's sorry that Sarah even went after Orlando. She offers Lana so advice on her current situation and how to possibly patch things up with Orlando.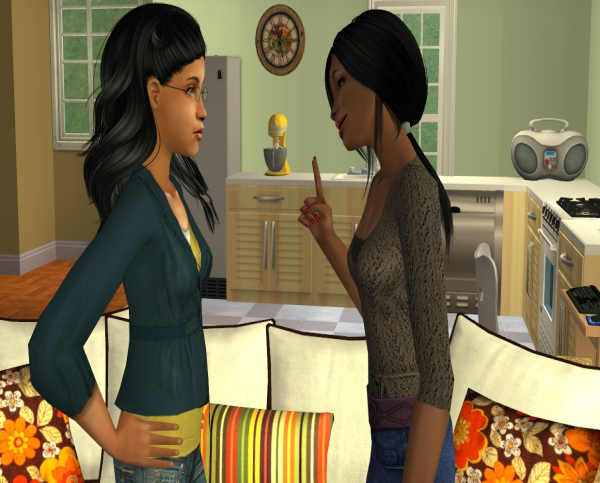 And she tells Lana to have Sarah call her because she really needs to speak with her. I open then shut the door, louder this time announcing my return home. I can't help the smirk that forms on my face. I hope I can be the fly on the way when the crap hits the fan with Sarah. I know plenty of people who'd want to be a fly as well.
***
Kobi and Anan have broken up. As much as I loved them together I knew it wasn't going to last. They no longer roll wants for each other. I mean, nothing, even when they are on dates. No wants at all. Add that along with Anan still scared to tell her parents, I can't see Kobi putting up with it for much longer. Who knows maybe they will get back together in the future. But for now neither one are rolling wants to even become friends again.
So Lana let the secret out of the bag about her sister. I see her as wanting to report all this to their parents for a long time now, but also not wanting to get her little sister in trouble. But when you cross the line and go after your sister's man, well, all gloves are off. I hope to get Sarah's side of the story done in a future update.