June, Summer 2013, Kirk and Tynisha Corbin are both 36, Lana is 17, Sarah is 16, Kobi is 12 and, Natalie is 4. (Viggo Kim is 15, Mohindor Ramaswami is 32, and Danielle Ramaswami is 31.) Last
update
.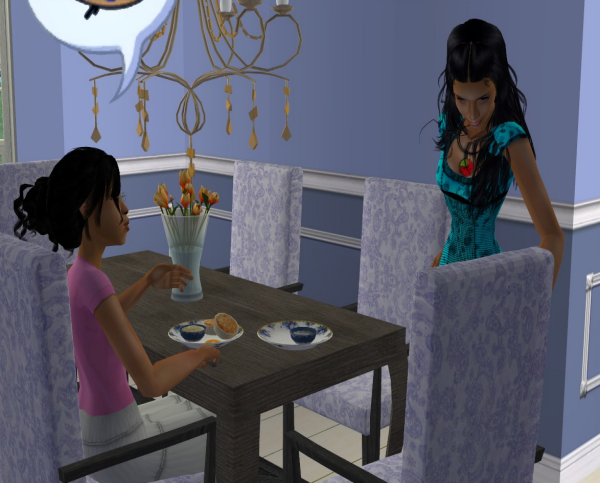 "You need to leave things alone. Sarah, you just can't do what you want and expect there to be no back lash." Lana says.
Sarah gets up from her set. "Do what? I'm not doing anything. Me and Viggo are friends, and that's it. He's made it painfully clear. Besides, why would I want to come between the happy couple?"
Lana only shakes her head at her younger sister. It amazes her to no end that they both came from the same parents, and yet, are very different.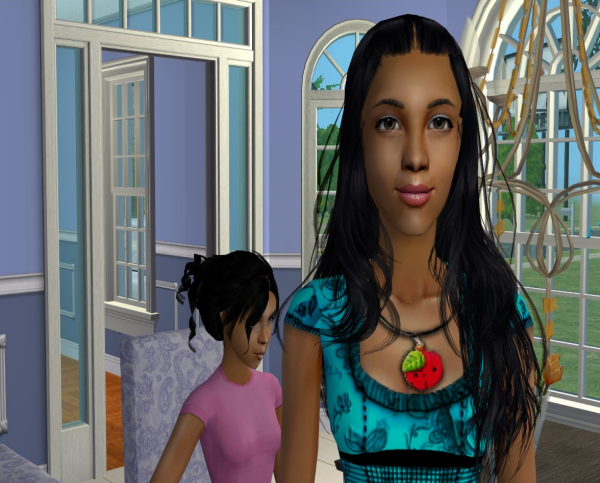 Sarah turns away from her sister, a smirk firmly in place. Oh, yeah, she and Viggo are only friends. But she plans to change things this summer. And Cameron getting pregnant has greatly increased her chances of getting what she wants.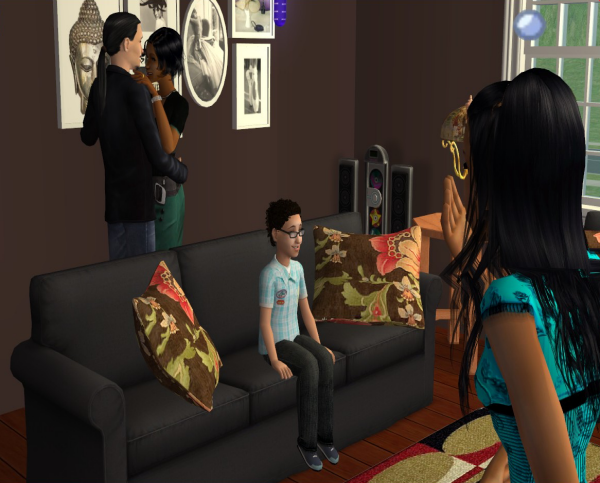 But right now she's worried about making her driving test on time. And it seems that her father has completely forgotten about it since he's making out with her mother in the living room. Gross much!
Sarah is so happy. Now she doesn't have to rely on her mom or dad, or even Lana to take her where she wants to go. She is an official driver, as long as she is in the door before 12 mind night. Since legally she can't drive alone in the car after midnight. But her parents have the last say, and she isn't allowed to be out past 10.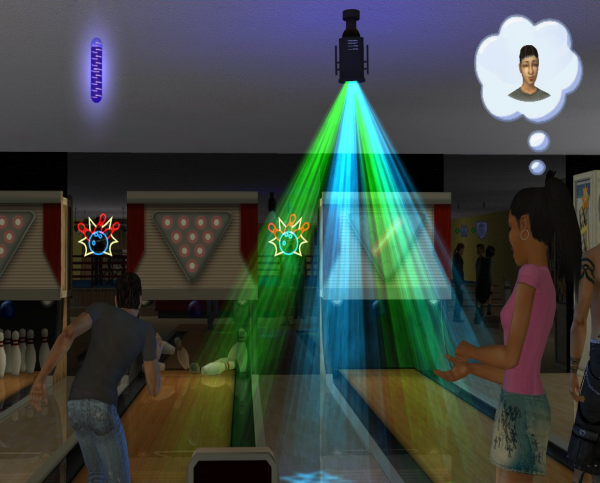 Of course the first person she calls is Viggo and they decide to celebrate on her independence. They head down to the local bowling ally. Sarah tires to give some pointers on Viggo's form, but he's not listening. He's been bowling since he could walk he owns this game.
Sarah on the other hand ties to be as cute as possible, giving him the best view up her skirt that she can. But when she glances over her shoulder she finds that Viggo isn't even watching her, he's on the phone with Cameron.
Before leaving they decide to take a few silly photos in the booth. Sarah can't help but to admire Viggo's nice bum as he walks away from her.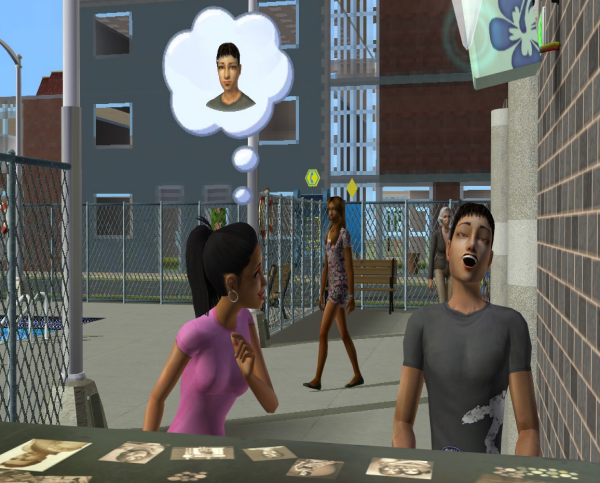 They head downtown to go swimming. Sarah doesn't like the salt from the ocean getting in her hair hence the public pool. And she can't wait to see Viggo with his shirt off. If his arms are any indication his body should be fine!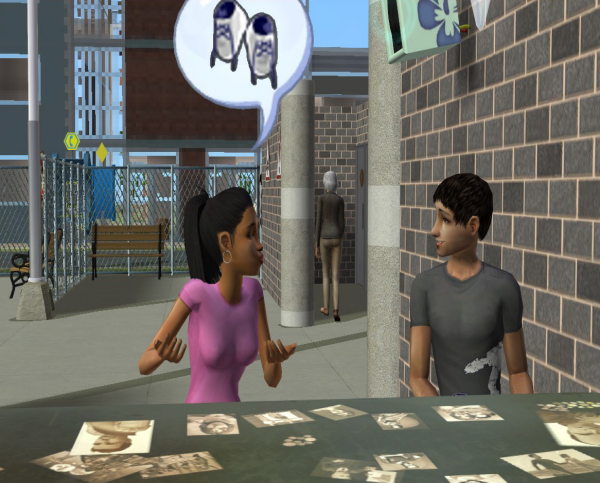 They eat first and she asks him about his impending father hood.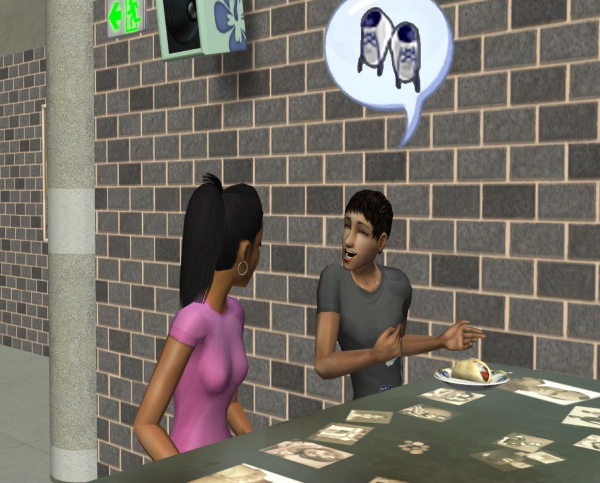 He really doesn't like talking about it. It's a sore subject, causing a lot of fights between him and Cameron these days. This is good news for Sarah. There's a crack in their relationship and she's going to use it to her advantage.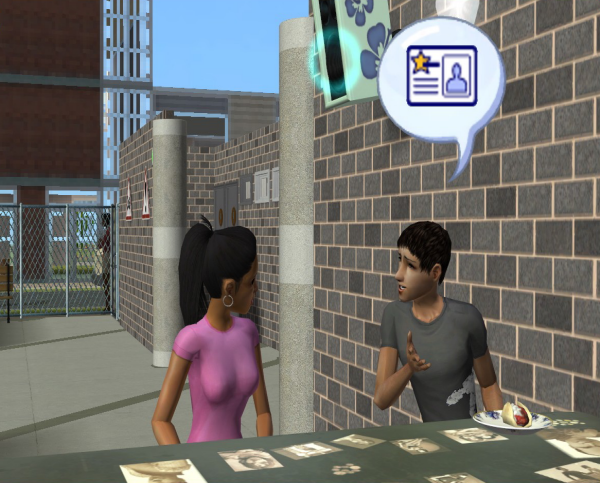 Viggo changes the subject to driving. How cool it is that she is able to drive now, and how much it sucks that he has to wait another year.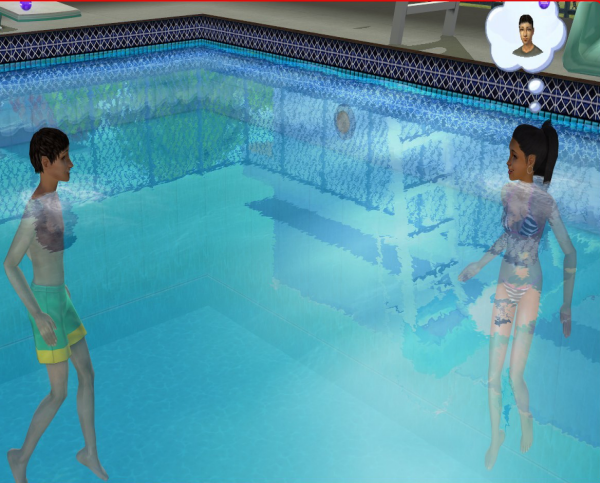 They swim for awhile, and as Sarah guessed, Viggo with no shirt was well worth the wait.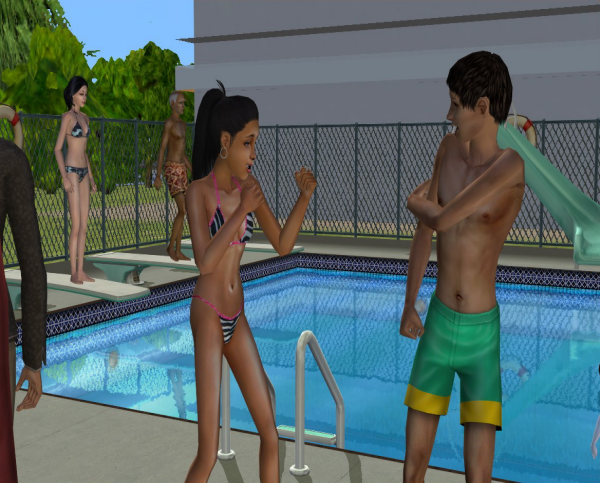 They horse around a little after getting out. Sarah does it more in hopes of Viggo noticing her in her new swim suit. But he doesn't. And she has no idea why. Hello! Her body is way tight. And she looks ten times better than a bloated Cameron who probably looks like she's swallowed a whale by now. Out of frustration she hits him in his arm a little harder than she means too.
"Ouch! That hurt." He says as he rubs the tender spot.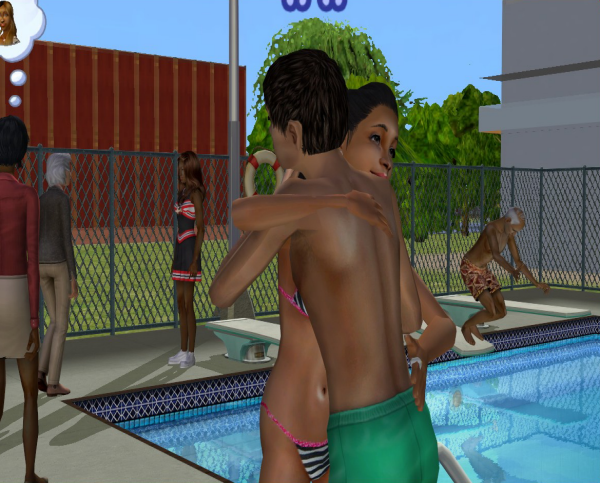 Sarah smirks. She wants to asks him if he's like her to kiss it and make it feel better. But she doesn't. Instead she calls him a big baby and give his a hug., making sure to squeeze extra tight, making sure he can feel her firm breast against his chest.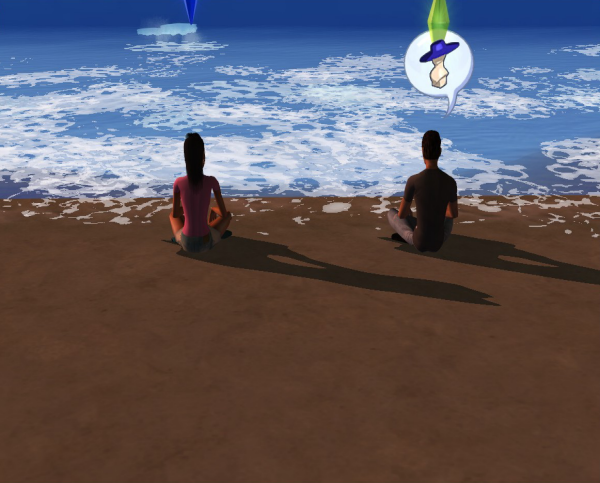 They end their day of celebration at the beach anyway, but far from the depths of the ocean. They sit and watch the waves roll in as the sun sets. And Sarah closes her eyes for a moment, imagining this is what it must be like to date Viggo. She sighs to herself. Because hopefully, one day she will know what it's like to be Viggo's girl.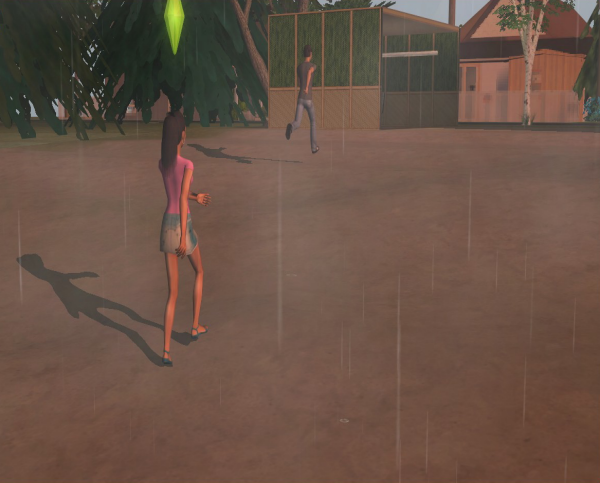 It starts to rain and the two run for the small shelter at the top of the beach.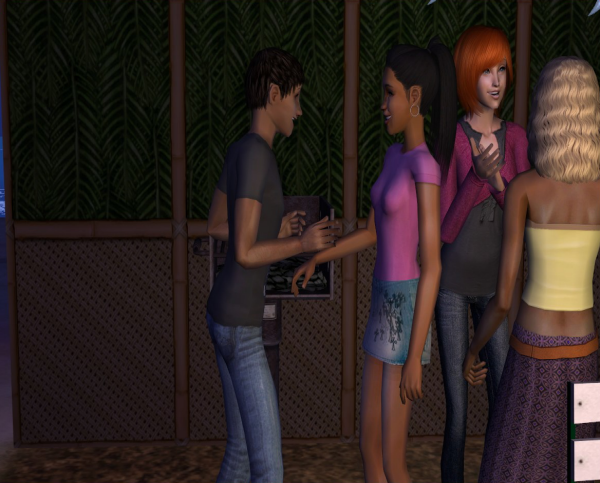 He brushes a few drops of water off of her arm. "What a way to end a day, huh?" He jokes. The moment is perfect in Sarah's mind, and for a split second she actually thinks he's going to kiss her. But he doesn't.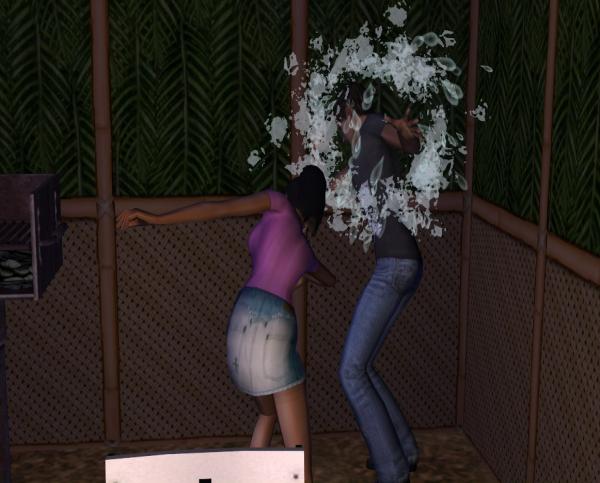 Frustrated again she nails him with a water balloon that was sitting on the table. Most likely forgotten by some snotty little kid who visited the beach with their parents earlier in the day.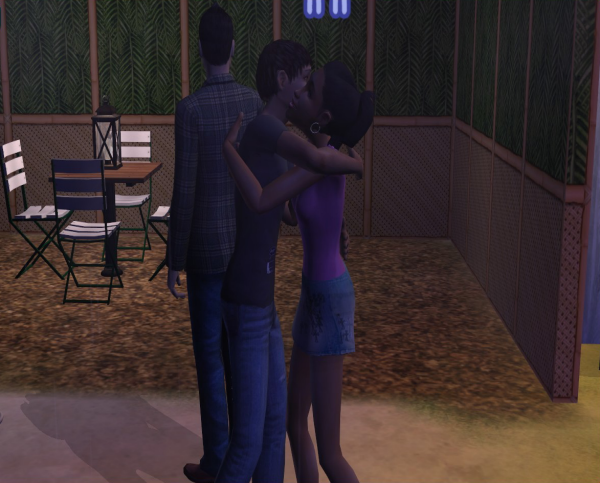 Feeling dejected Sarah calls it a night and give Viggo a hug good bye.
***
While Sarah was out trying to seduce poor Viggo Lana has made plans of her own. She's invited Orlando over. Things have been warming up between them since the
dance
last winter. And she's really starting to like him... a lot!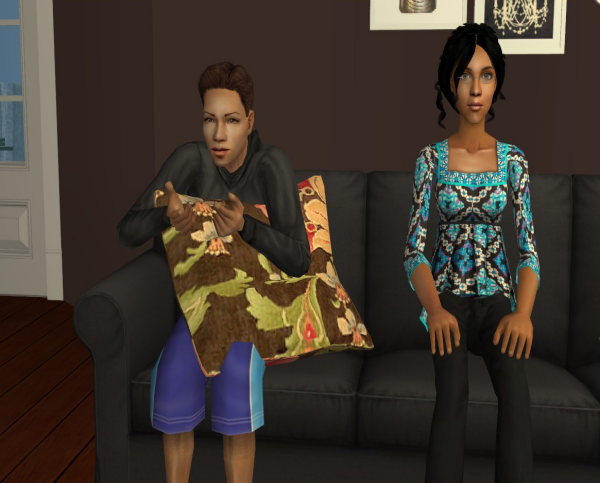 And he likes her too. That's why he jumped at the opportunity to come over her house. Once school had let out, he's only talked to her over the phone. And he's missed her. But he's also nervous.
Lana is very standoffish, and he's not sure just what to do once he arrives at her home. So he plops down on the couch and plays video games.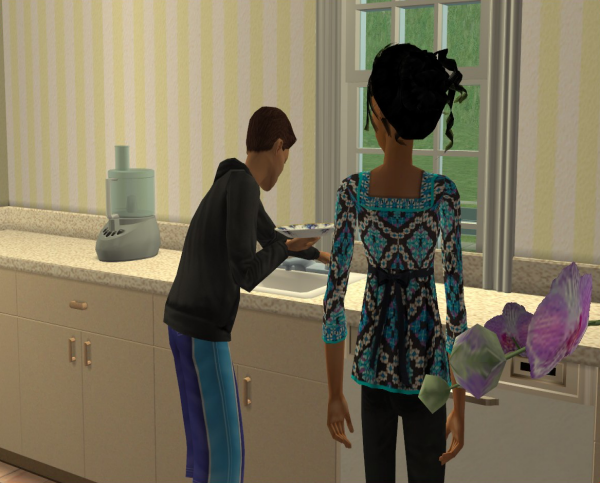 They have lunch after and to Lana's surprise, Orlando cleans up the dishes. This little tid-bit goes on her list of reasons why she likes him.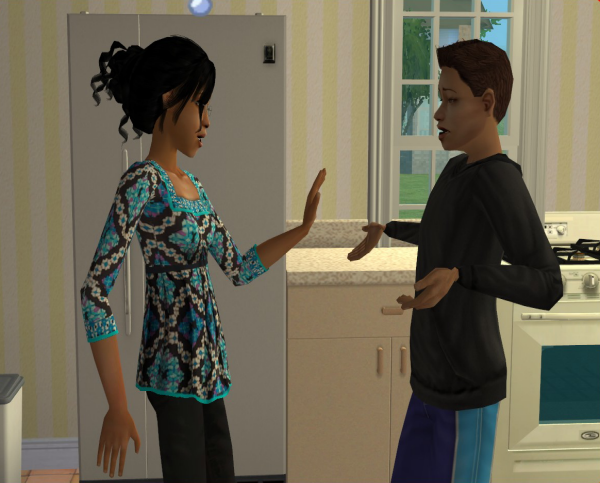 But then he takes a bold step and tries to kiss her. It's not that she doesn't want him to kiss her, she's just not expecting it, and she pushes him away.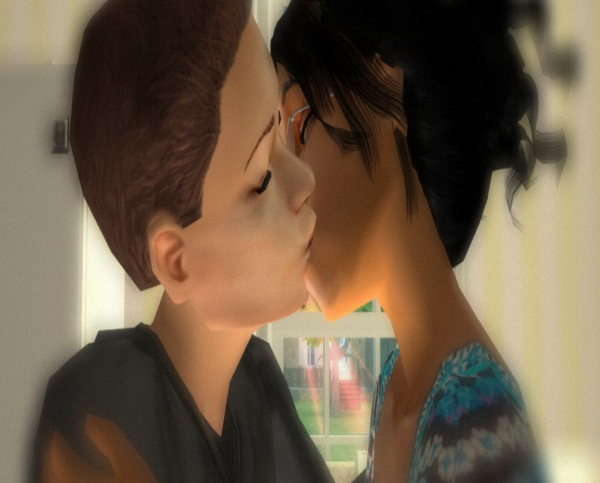 She can see the sadness in his eyes, and afraid that he might not try it ever again, Lana takes the bold step and kisses him. She's surprised that she even knows what to do!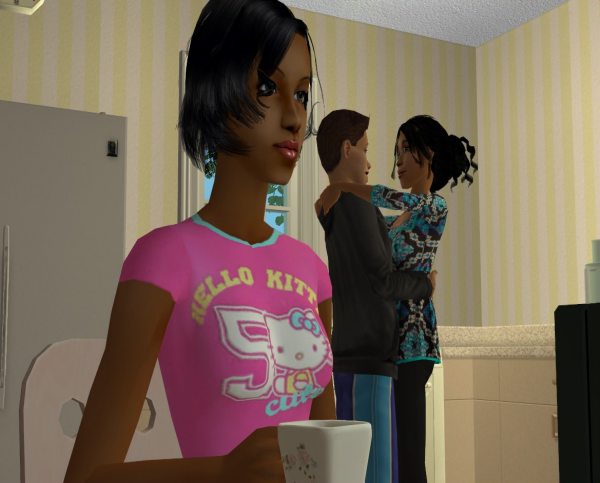 It's over as quickly as it started, and Lana's mom tried to his the small smile that forms on her lips. The young couple gazes into each other eyes giggling. Now they actually feel like a real couple. Though Lana makes it very clear that kissing is as far as things will go until she's married.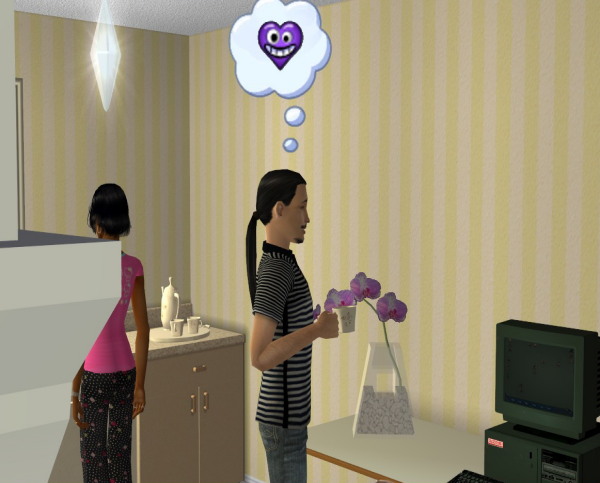 Tynisha tells Tobi just what happened when he walks into the kitchen. The man groans. Just what he needs two girls who are now interested in boys. But he knows that he can trust both his daughters. They are intelligent and have been raised with morals and values. So he can put faith in them that they will do the right thing.

***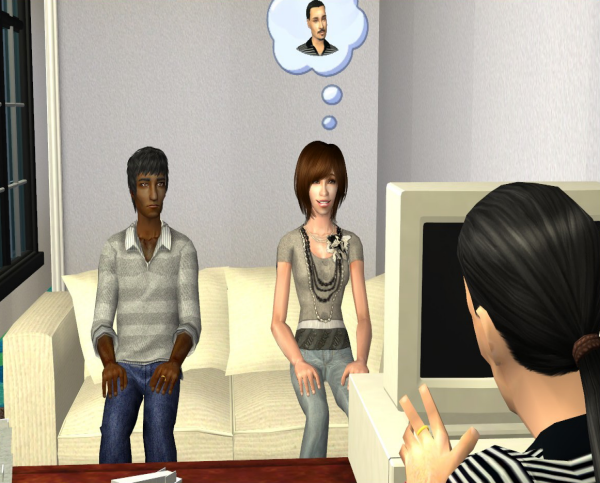 He sits watching the couple sitting before him, Mohindr and Danielle Ramaswami. They have been under his council since her
transgression
against her husband and their wedding vows. Mediation hasn't been going well. There is a lot of hurt and anger between the two.
"What is it that you want to accomplish here today?" He asks.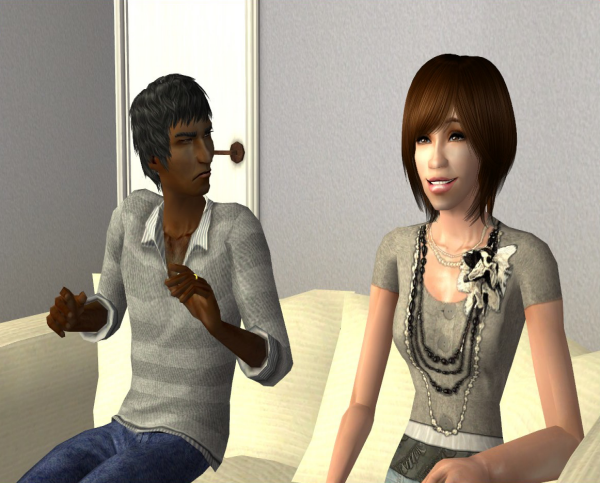 "I want to be able to trust her again. To love her again. And I don't think I can. She's hurt me so much. And every time I look at her I see some other man's hands all over her."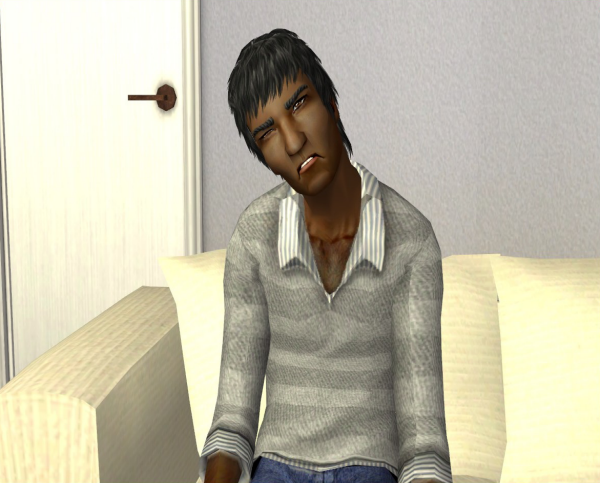 Mohindr's face contorts in anger as he thinks of Brandon's hands rubbing and creasing all over Danielle's body. It makes him seethe with anger and hate.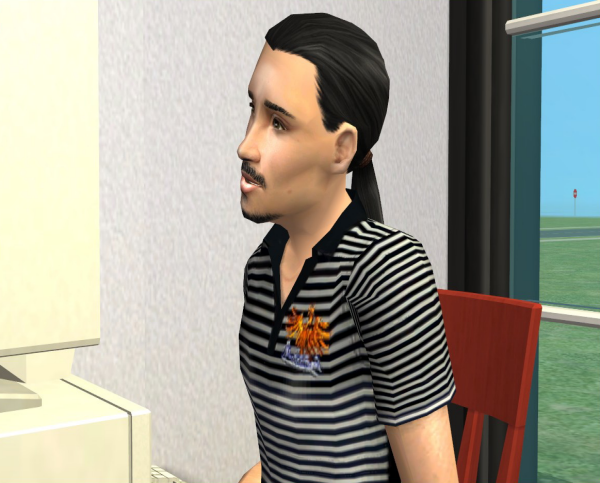 "And how does this make you feel?" Kirk asks Danielle.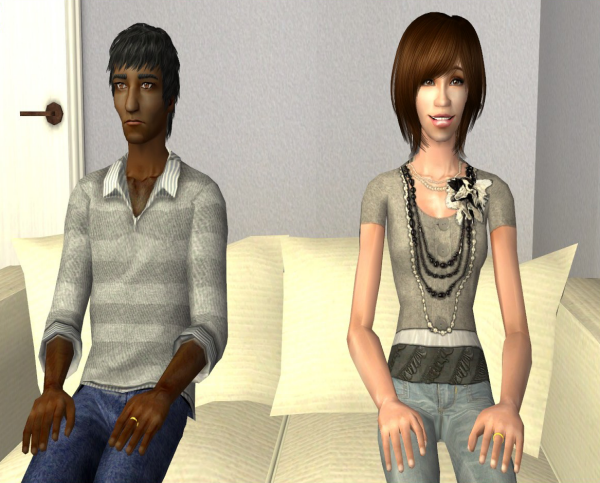 "To be honest. I love Mo, and I wish what had happened hadn't. But I can't take bad the past. I can't take back what I've done. But I don't know... I want to do what Mo what's do to."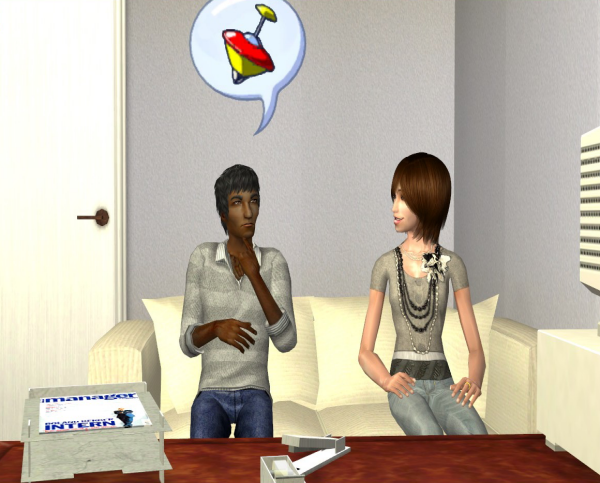 "I had envisioned us having at least one more child. Living in our dream home. You know, living the Dream. But now." He turns to his wife. "How can I ever trust you?"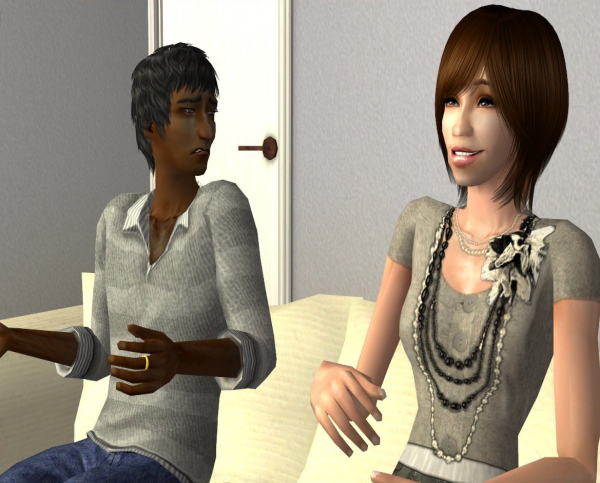 Danielle sighs. "Well, honestly. I feel that things moved so fast with us. We moved in with each other, I got pregnant. If things hadn't happened so fast maybe we could have seen that we just weren't that great of a match for each other."
This take Mohindr by surprise. He never knew Danielle felt that way about them. About their relationship.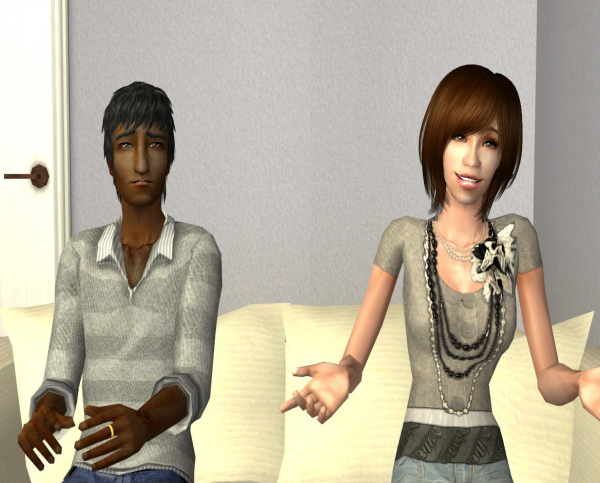 "Why did you agree to marry me then? I mean, if you felt this way the whole time, why do this to me in the first place?
Danielle shrugs. She honestly has no answer.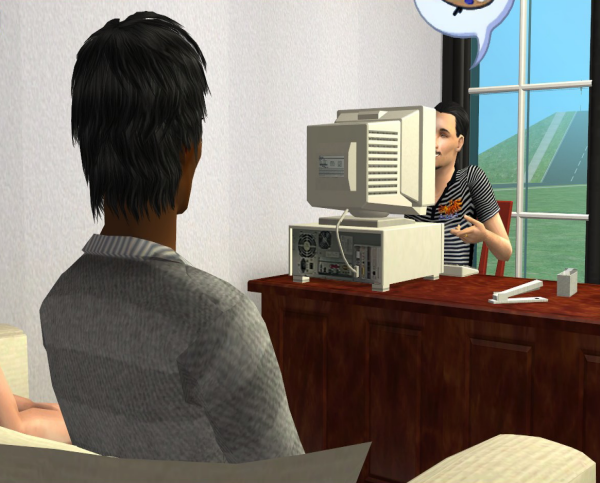 "I think you two need to go home and talk about this more. When you return next week we can discuss what you've talked about."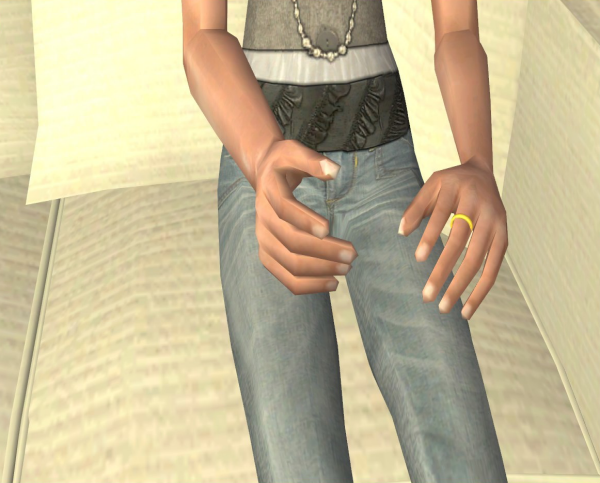 Danielle looks down at her wedding ring. Yeah, they did have a lot to talk about.
***
Yes, Sarah is full force trying to get Viggo to like her. They are best friend or BFF's I can't remember, but other than that Viggo is happy with being friends and that's all. But Sarah will not let up.
Lana and Orlando are really warming up to each other. She did reject him when he tried to kiss her, but then she rolled the want to kiss him, well to have first kiss, right after it happened. So I let them kiss.
As far as Danielle and Mohindr go. I rolled the dice and I know what they are going to do. But you're going to have to wait and see.
Teens and driving. Here in PA teens are allowed to get their learners permit when they are either 15 or 16, I can't remember. But I know they can get their license to drive at 16, but they are not allowed to drive after midnight without a licensed driver in the car. It's called a Cinderella's License. So I will allow my teens to get theirs at age 16. So you will start to see more teens driving soon!