Late May, Spring 2013, for a list of students look
here
.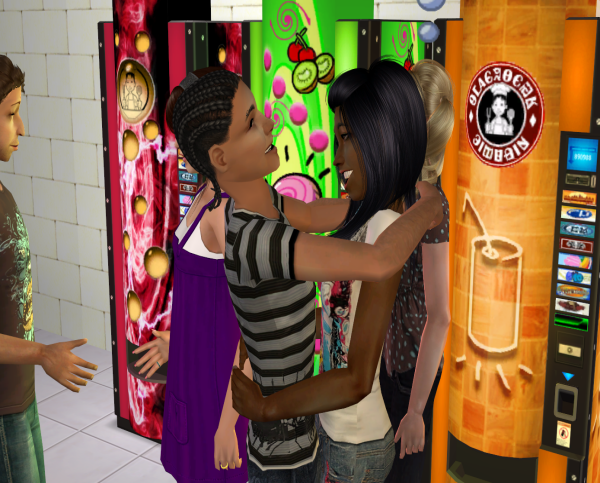 Riverdale High is still a swirling pot of hormones. Couples who can't keep their hands off of each other....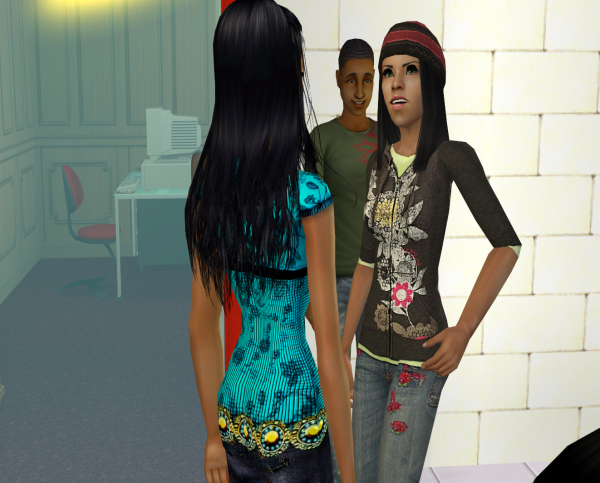 Boys who like checking out all the ladies....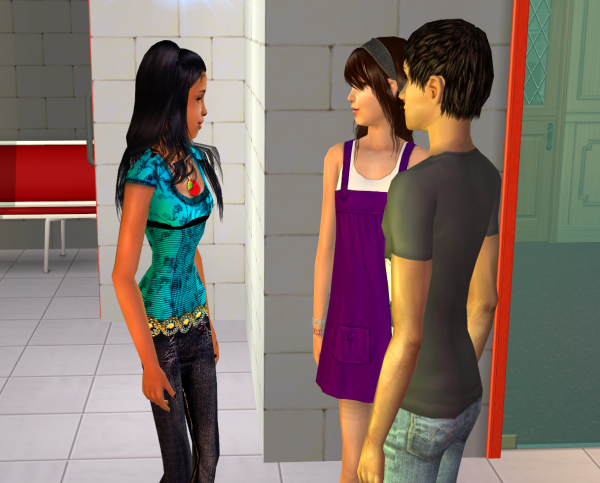 And teens who can't stand each other because one is out to steal the other's boyfriend.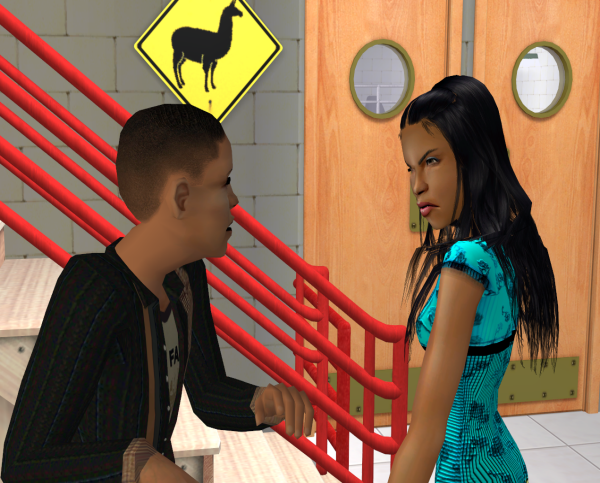 Sarah Corbin has been snapping at everyone lately. She's in a foul mood, because no matter what she does she can't get Viggo to even bat an eyelash her way. But it seems that guys she's so very not interested in will bat everything at her.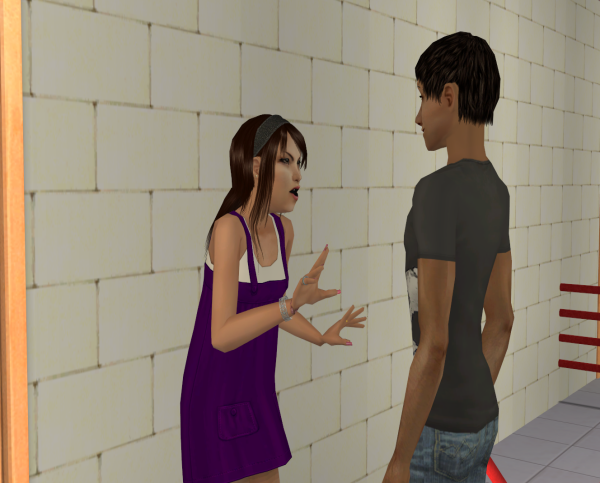 Cameron is also in a mood, but not over Sarah. That girl is the furthest thing from her mind. She's under so much pressure from her
parents
, Viggo's parents, and just trying to hold everything together.
Not to mention making sure that she aces her final exams so that she can pass to the eleventh grade. So when Viggo comes to her with more photos and print out info. on adoptive couples, she snaps.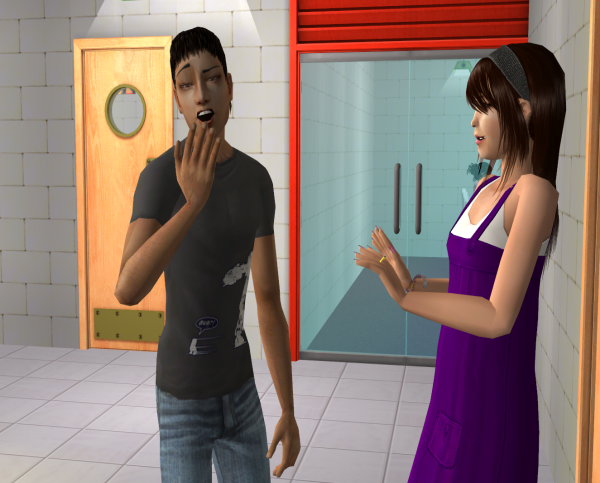 And he's tired of the outbursts. Maybe he can't understand fully where she's coming from. She is the one carrying the baby. But after talking with his folks he's come to realize that putting the baby up for adoption is the best thing to do.
Of course Cameron thinks he's crazy. She also believe that the boy has been hit one too many times in the head with a soccer ball.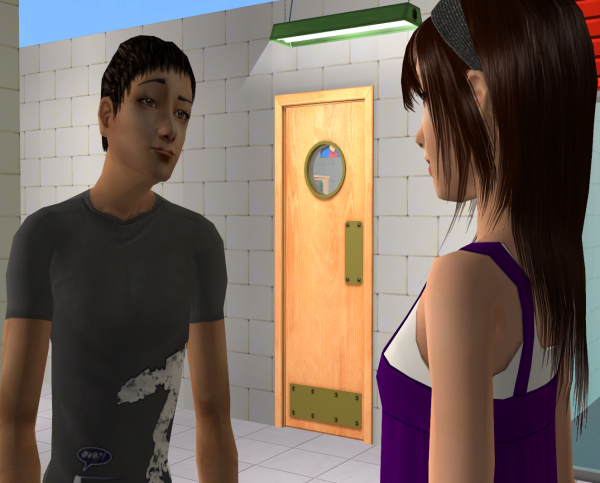 He sighs, knowing he shouldn't be so hard on her, he loves her after all. And, he did get Cameron in this situation in the first place. "Look, I maybe pro adoption, but I'm still with you 100%. No matter what you decide to do." he tells her.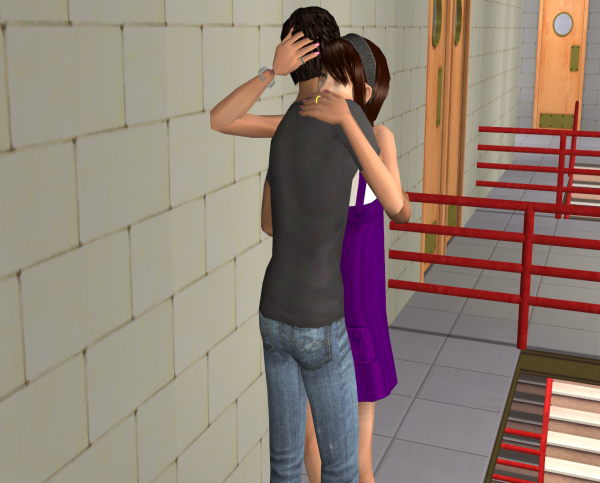 This brings tears to Cameron's eyes and she fights to hold them back. She's so sick of crying, she's been crying since that night, and haven't stopped yet. He pulls her into a hug, smoothing down the top of her hair. Whispering that everything will be all right, it will all work out in the end.
(Don't mind the wedding ring. For some reason inTeen sets my pregnant teens to married, hence the ring. It will be gone once she gives birth.)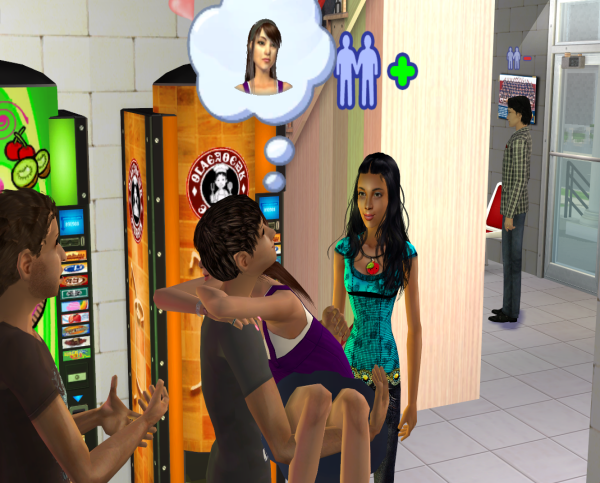 Back in the
"real"
world of high school Cameron puts on her normal face when Sarah approaches. She hates that fact that Viggo is still hanging out with the girl. So in true Cameron fashion she hops into her boyfriend's arms and covers his neck in kisses.
Of course he's totally oblivious to the motives of her actions, he just likes the attention. Sarah rolls her eyes and continues to the vending machines.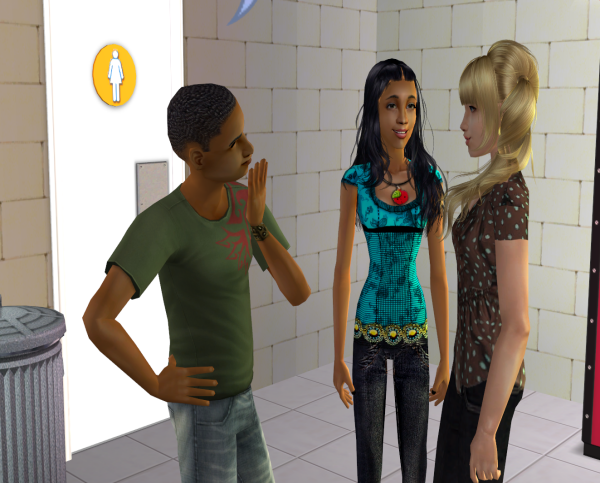 She couldn't have timed it better if she planned. But Sarah accidentally stumbled upon Eddie's and Brooke's conversation, which involves Cameron of all people.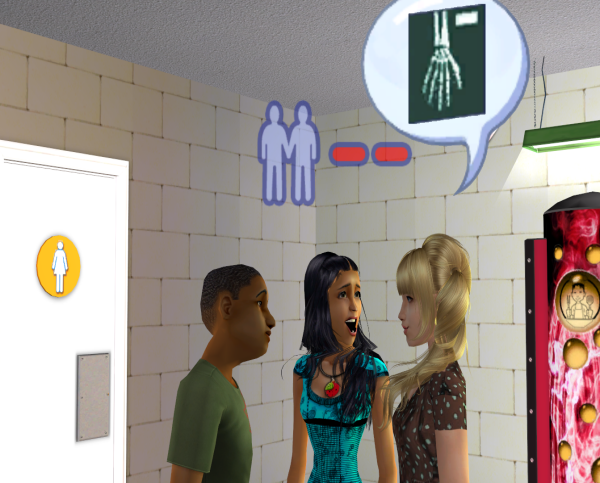 "Yeah, she totally went to the Doctor and everything. You know she's due in like four months. I can't believe she would go and do something so stupid." Brooke snips.
Sarah's mouth drops open, but she quickly recovers. She can't believe, Cameron is pregnant. But that would totally explain that ugly tent of a dress she's been wearing. Her eyes narrow and Sarah marches her way back over to Cameron.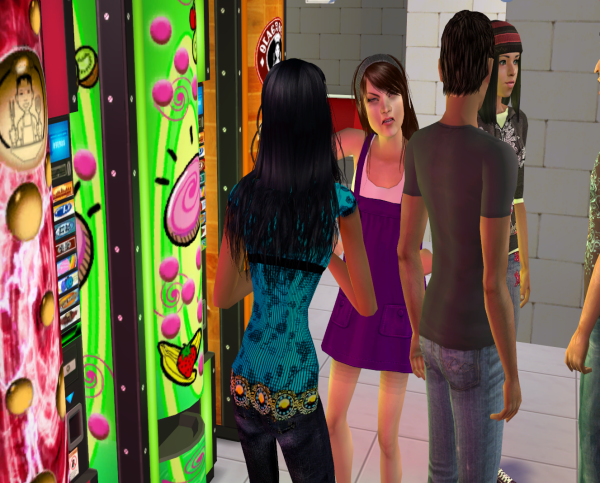 "Oh, my, God! You have some nerve don't you! How could you do this to Viggo? You're a selfish bitch!" Sarah spit out.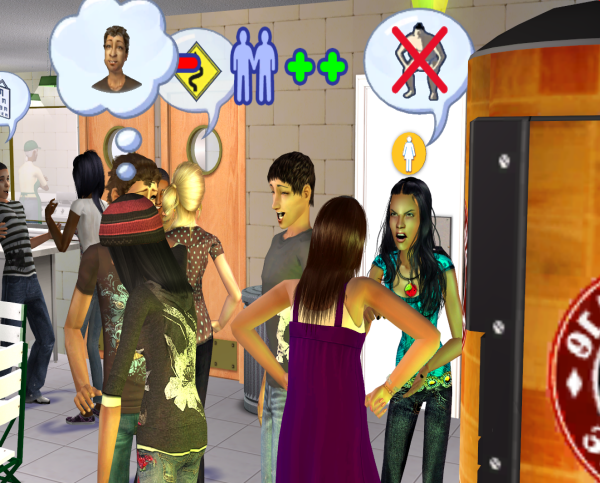 Cameron is taken aback for a moment then she realizes Brooke must have been running her mouth. She'll deal with her later. "It's non of your business, Sarah. And I didn't do anything to Viggo. Why don't you go flutter of and make puppy dog eyes at someone else."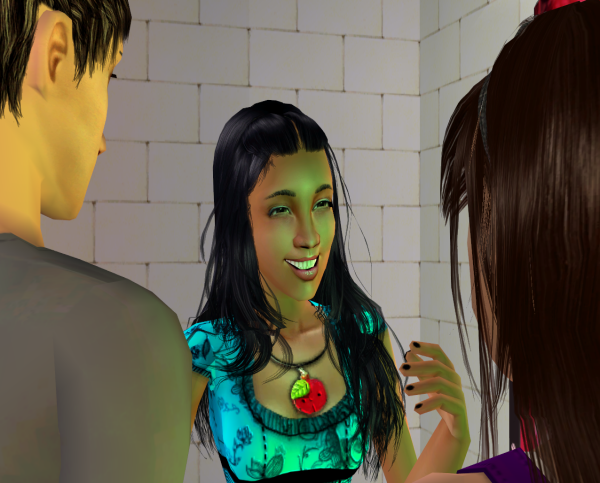 "Oh, I see. You did this to keep Viggo, huh? Worried that he'll dump your ass for me." Sarah smiles.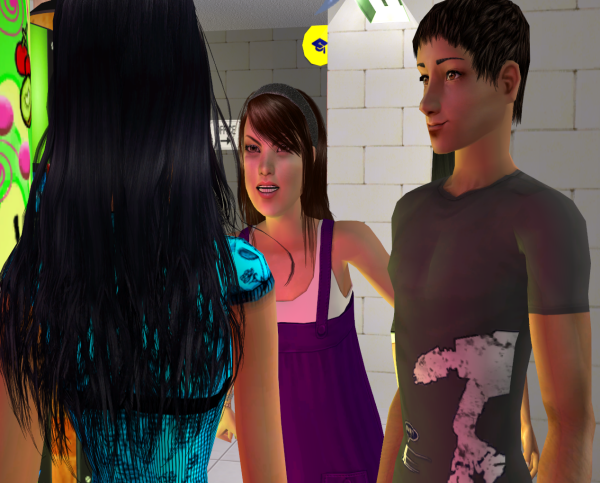 Cameron wants to slap that smirk off the girl's face, but in her condition she really doesn't need to be fighting. "Glad to see that you still think the world revolves around you. You miss judge your importance to me, to Viggo, to anyone. You're just a waste of space, and the only thing bigger than your ego is your head."
Sarah laughs, though the big head comment did sting. "Well, we'll see who Viggo comes running too. At least I'm not the one who will get fat and bloated and covered in stretch marks."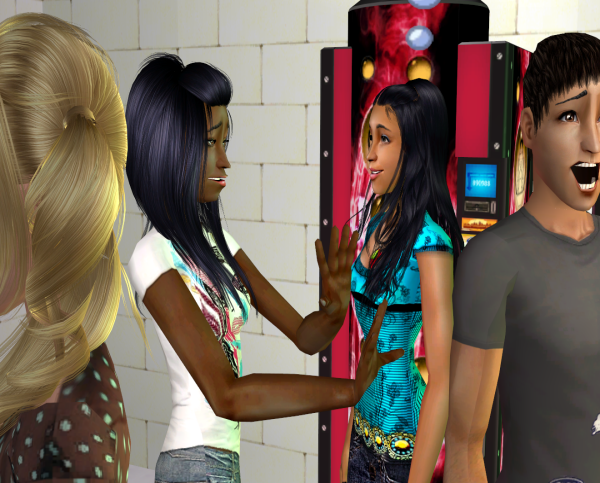 That last remark is the last straw and Cameron walks off to the bathroom. That one really stung. Viggo only heard the tail end of the fight, and is not cool with what Sarah said to his girl.
But Suni is the only one who steps to her. "Look, you used to be cool and all. But if you ever say anything to Cameron like that again you'll regret it. Do you hear me?" She doesn't wait for the girl to respond she only turns to head for the bathroom.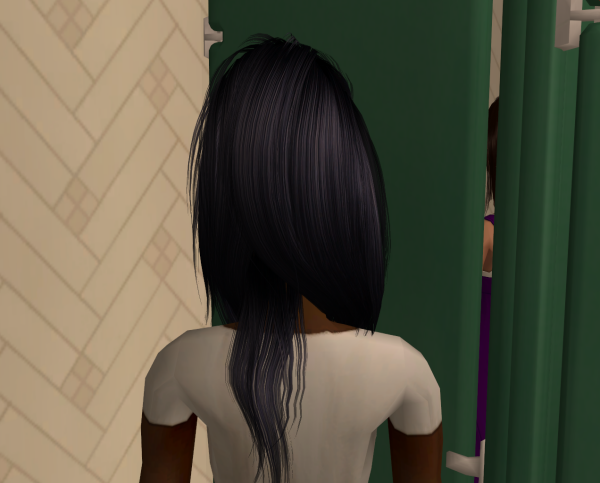 "Cameron, are you okay?" Suni asks through the closed stall door.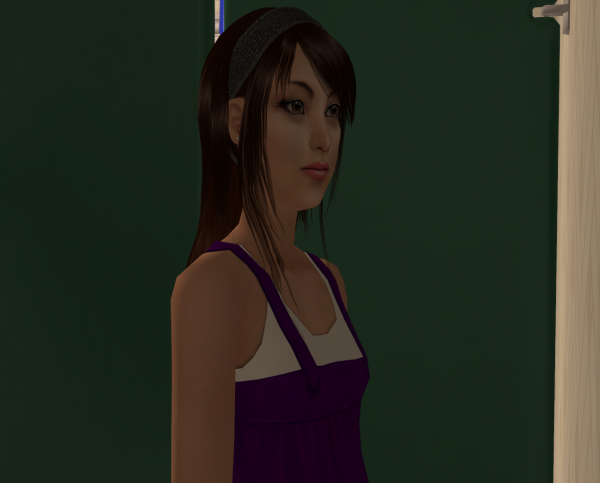 Cameron stands on the other side trying to fight back the tears. Was she okay? To a point one could say yes, but Sarah hit on one of her biggest fears.
What if Viggo did leave her because she was fat and ugly now. Granted, he tells her she's never looked prettier, she glows even. But deep down she knows that he can leave her. To a very willing and waiting whore named Sarah Corbin.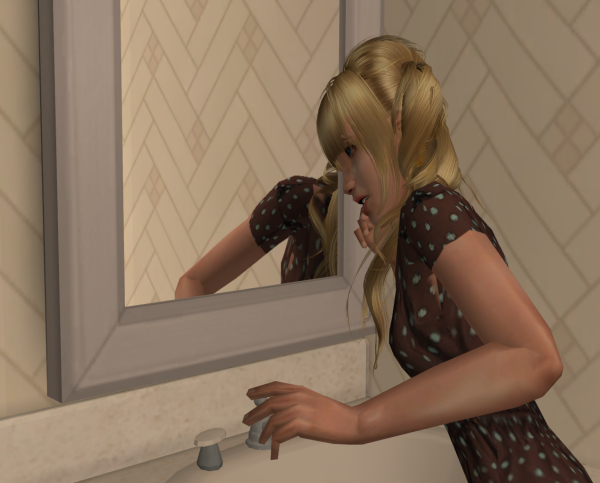 Brooke fixes her hair in the mirror. "I don't see what the big deal is anyway. I mean, everyone will know come next year. You're going to be as big as a house. No more hiding the bump."
Cameron comes out to wash her hands. "Yeah, but it's up to me to tell people, not you. You shouldn't be blabbing your mouth in school about me, Brooke."
The blonde only snickers and rolls her eyes.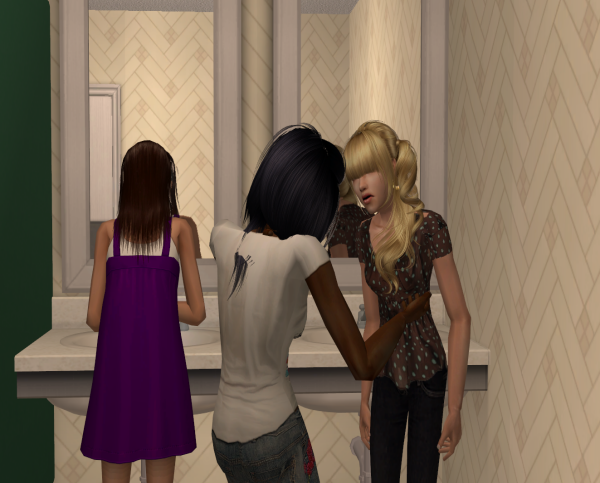 Suni gets in her way. "That was really no cool, Brooke. And you know it."
Brooke balls her hands at her sides. "Whatever. I mean really, if Cameron learned to keep her legs closes she wouldn't be in the situation that she's in now."
Cameron gasps.
Suni gets into Brooke's personal space, glaring down at her.
She pushes past the girl. "I don't have time for this, or for you. I'm out of here."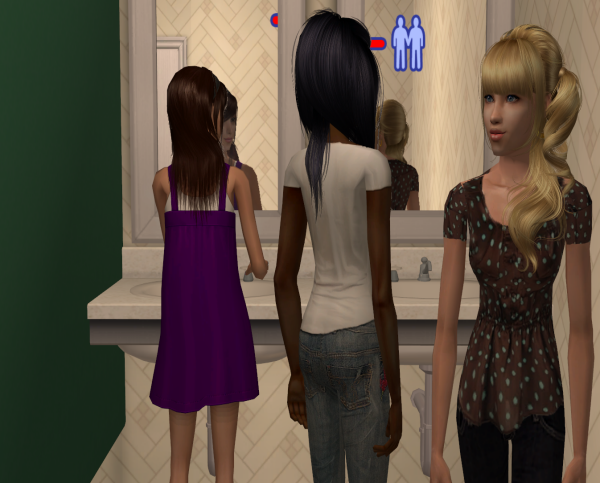 Suni watches her go.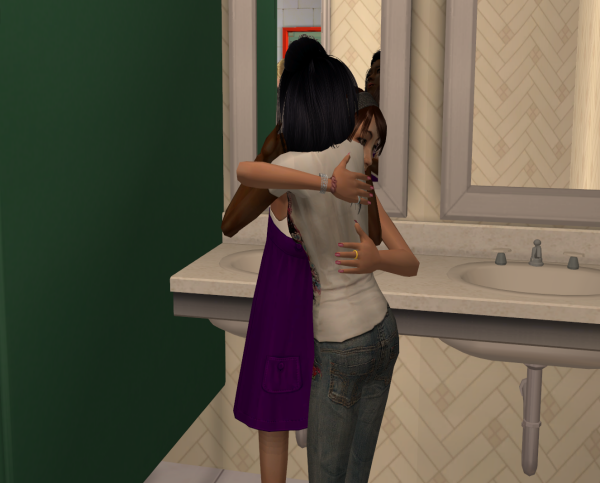 Cameron's ready to cry again and Suni pulls her into a hug. "Don't listen to her.
"Little Miss. I Only Give Hand jobs Cause I Don't Want to Have Sex,"
knows nothing."
Cameron smiles a little at this. Suni hugs her tighter. "I'm always here for you no matter what."
***
Ack, sorry for leaving this on a not so happy note, but this is how the school played out. When I say Brooke talking to Eddie about the doctor's office I figured that she was telling him about Cameron. And guess who was standing there? Yup, Sarah! So of course she had to go and confront Cameron, and of course she felt that Cameron only got pregnant to keep Viggo.
And with this update, I am officially done with my spring rotation. There will be no prom because I only had one senior, and no graduation since I demolished the high school before I realized I didn't take the pics of Keegan graduating. Oh, well. But he did graduate with an A+. He had I think three scholarships, the one for having a job, the one for logic, and the other for for cleaning or fitness I think. He will be attended the University of Riverdale this fall.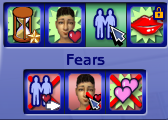 Sarah has it bad for Viggo. These are her wants. Can we say obsessed much? LOL