Summer, July 2013,
Danny
Sanchez is 60,
Kristin
is 59 and, Brooke is 15. (Lilly Sanchez is 20. Viggo Kim and
Edward Christian
are 15, Sarah Corbin is 16 and, Bri Shahan is 14.) Last
update
.
Narrated by Brooke.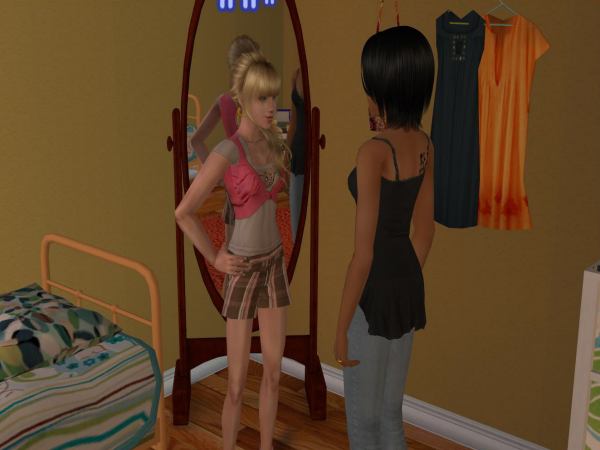 'My mom doesn't understand why I'm not speaking to Cameron. I mean, it's a lot of things and I don't have time to get into explaining them. But she doesn't want to hear that excuse.'
"She needs her friends right now, Brooke. Instead of abandoning her you should be there for her."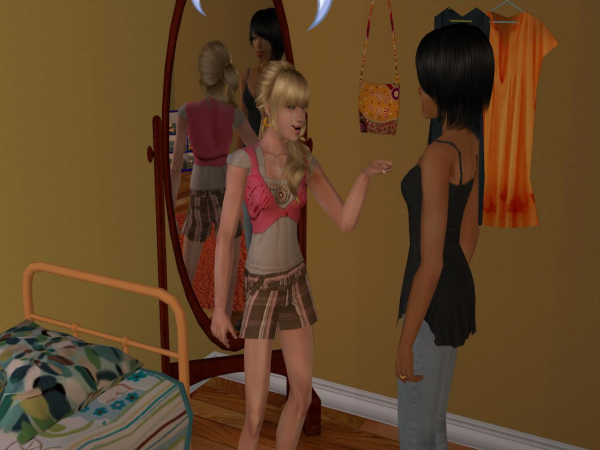 'And I know she's right but I don't have to admit it. I'm just hurt and angry. Not because Cameron is having a baby, but because she was stupid enough to get knocked up. But I just wave my mother off and say whatever.'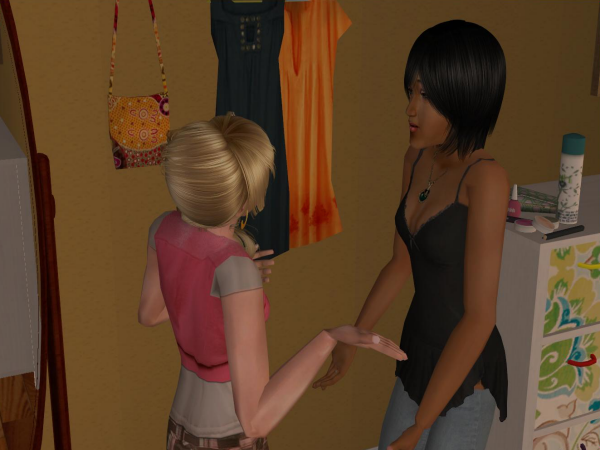 "You should think about it. Mend things between the two of you."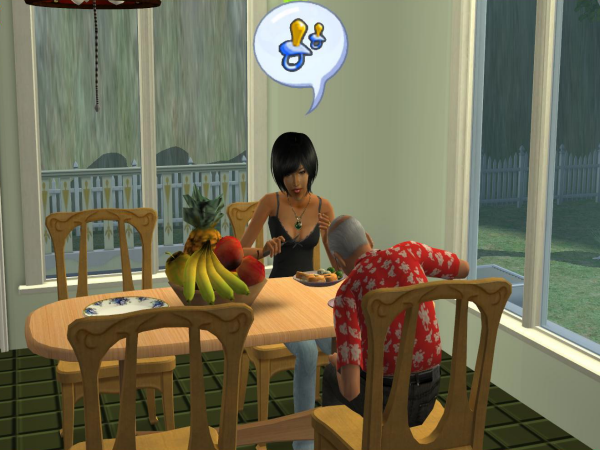 'And I guess since mom's 60th birthday is fast approaching she's been going through this "I'm a hot granny" phase. Which is true, she is very attractive to have five grandchildren all under the age of five.'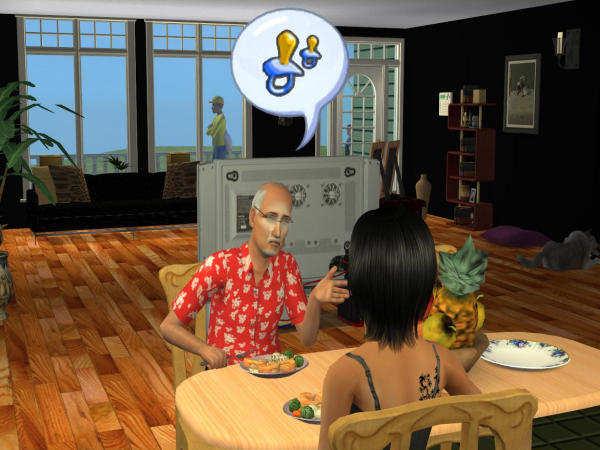 'Dad agrees. But he's always though she was the finest thing on the planet! Which is totally gross. Old people love, not cool!'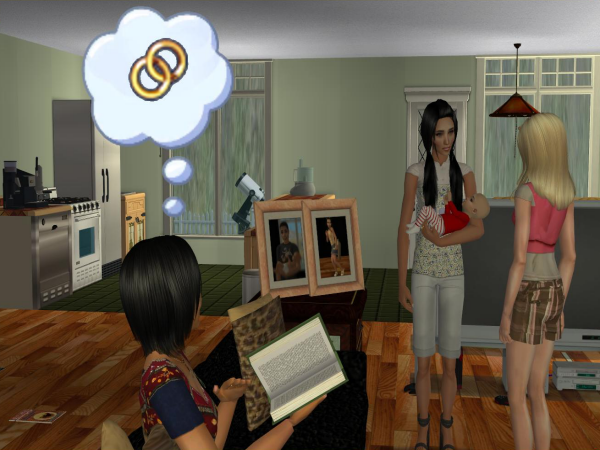 'I also know that Lilly still not being married to AJ yet is a huge bother to mom. At least with Nashira she was grown and into her career before she got pregnant with Donte, but Lilly is still in college and trying to get an education.
Plus, she and AJ had said that they would be married before Ivy was born. Which was a complete bust. I think she's just happy to have that ring on her finger.'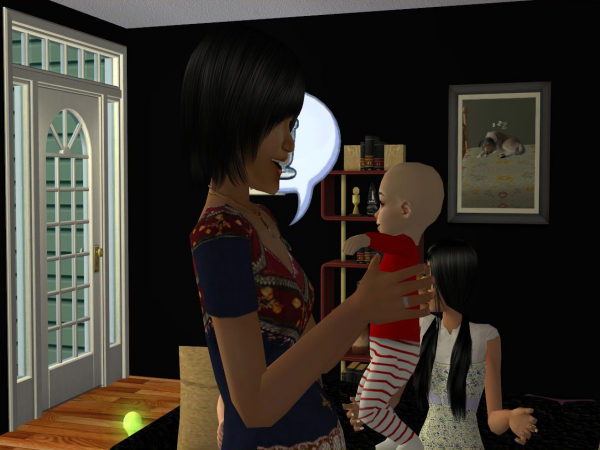 'Regaurdless, mom loves Ivy to death. She may only been a few weeks old, but mom says that she is really bright and ahead of babies her age.
I have no idea how she can tell. At this age all they do is drop and poop all over the place. Not sure if you have to be bright to do all that.'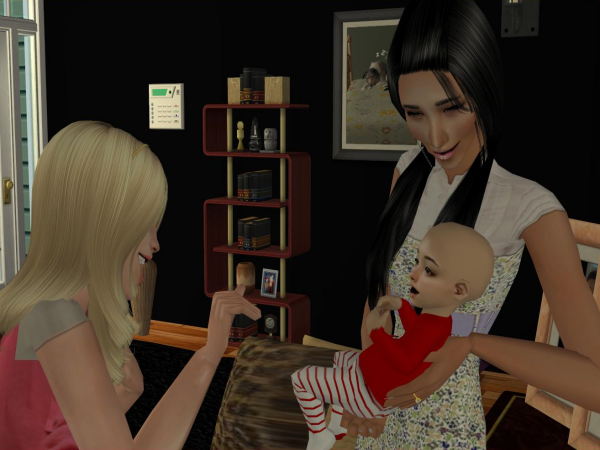 'But she is the sweetest thing I've ever seen. I could be bias since I'm her auntie. And I love her new baby smell, baby powder and Downy.'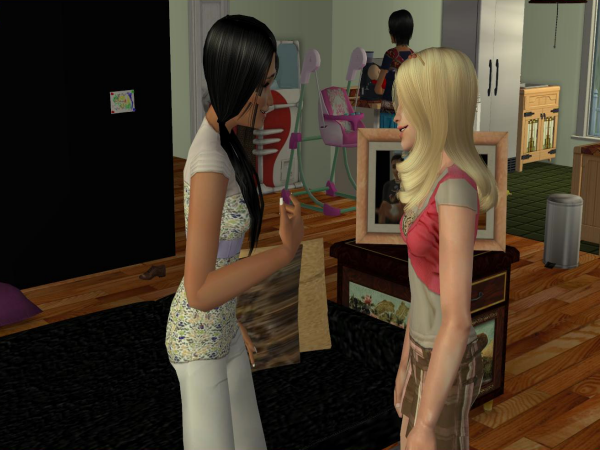 'Lilly is worried that I'll make the same mistake that she has. But she doesn't need to worry, I'm way ahead of her in the game. I'm not planning on having any rug rats any time soon. And you can take that to the bank!'
'I was going to e-mail Cameron, but I ended up chickening out. I mean, I have no idea what to say to her. I do feel bad that I
blew up
at her like that, though I really wouldn't call it a blow up.
I ended up e-mailing Bri instead. I'm going to try and patch things up with her, I promise.'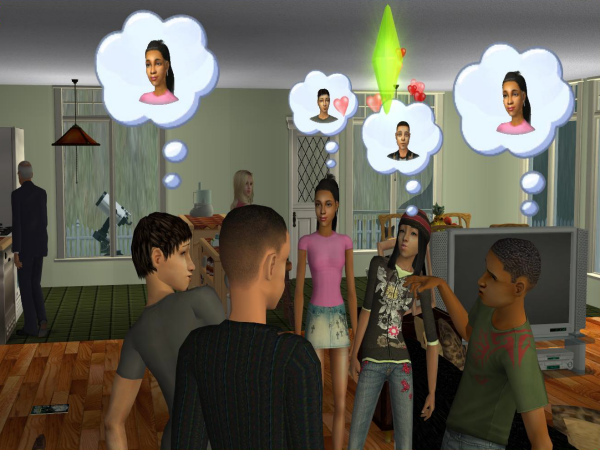 'But I had other things on my mind. Like my party! Suni refused to come since I didn't invite Cameron. But really. Who wants a pregnant girl at a party? She would be a complete fun killer.
Suni didn't look at it that way and prevented Oliver from coming as well. Whatever, more fun for the rest of us!'
'No surprise that Sarah was all over Viggo. I don't know how the boy doesn't see it. She practically throws herself at his feet.'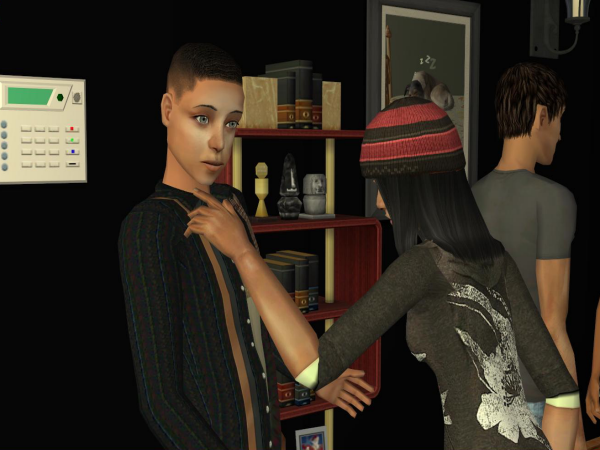 'Bri has a crush on Marcus. I think it's cute. He's totally shy, so I don't know much about him. Neither does she, but she's trying to get to know him. Not sure how open he is to that.'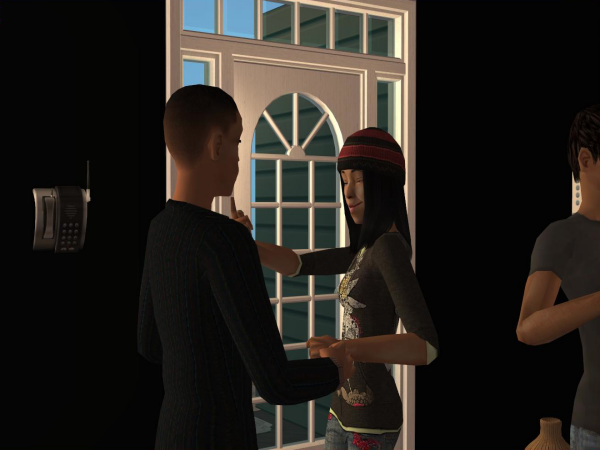 'With flirting aside they do dance.'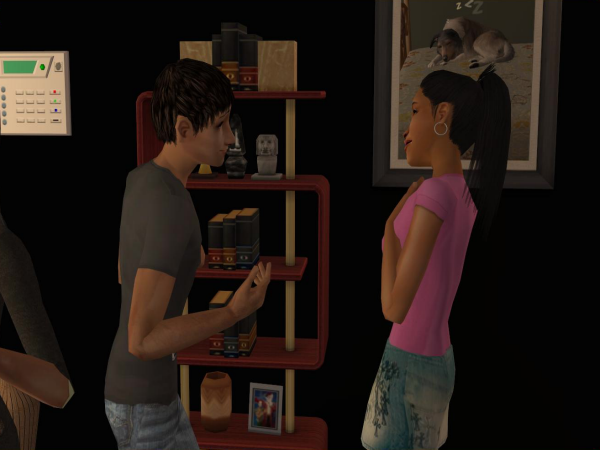 'I have no idea what's going on between these two.'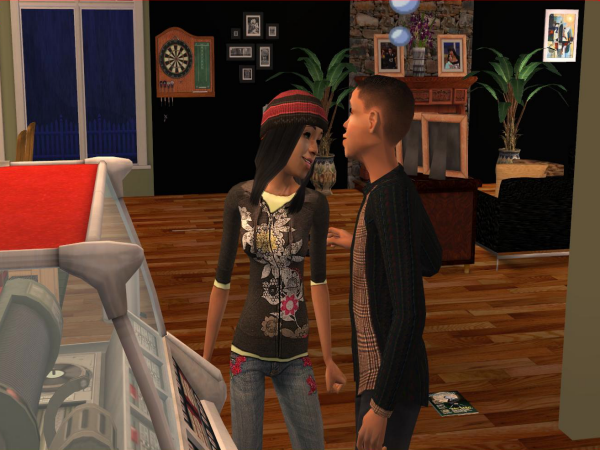 'As the night progresses, Marcus has come out of his shell, and is flirting back with Bri.'
'And Eddie and I slip away to my bedroom. I finally decided that tonight was the night. Needless to say, Eddie is very pleased.'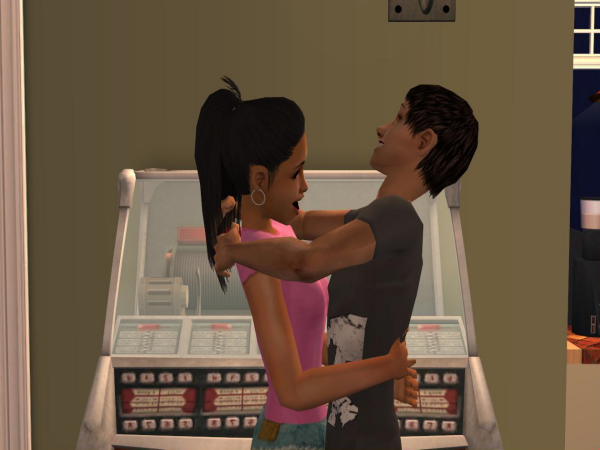 'Sarah decides that now's her moment too. She even kissed Viggo on the neck.'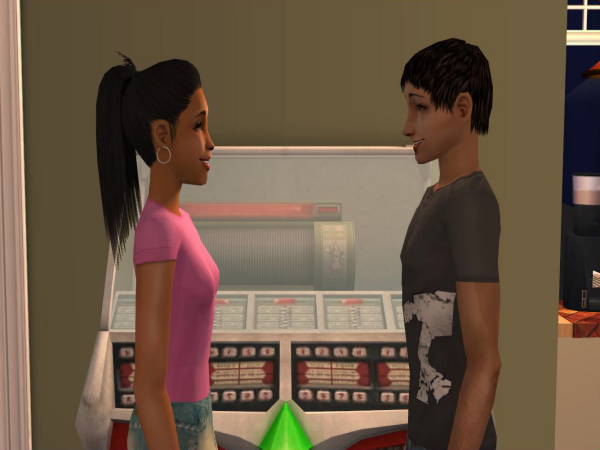 'I think that has opened Viggo's eyes. He's finally sees what Cameron has been telling him for the longest, that Sarah wants him more than just a BFF. It's a shock but he's not into her like that.'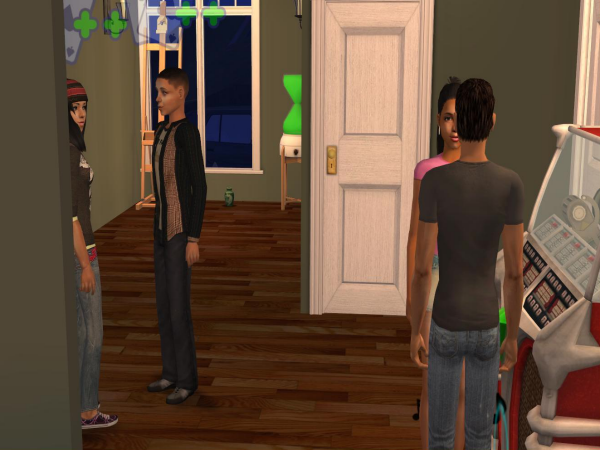 'Bri isn't happy with what she sees either. Neither am I. I know me and Cameron are fighting, but I shouldn't have invited Sarah. I know how she feels about Viggo and yet I put them both in the same house. I feel really bad now.'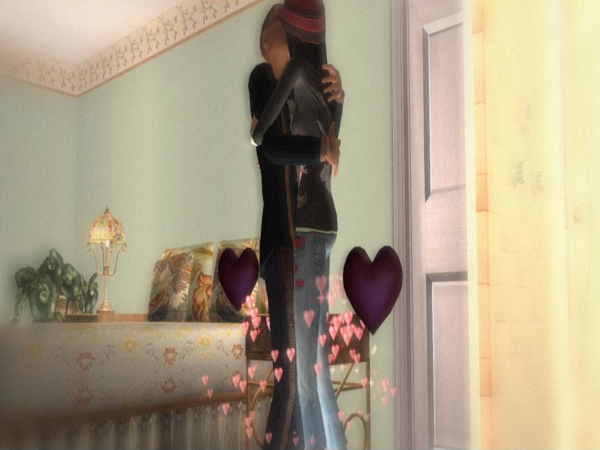 'Right after Bri and Marcus share their first kiss, with each other and for the first time ever! But it happened in my parents bedroom, ewwww!'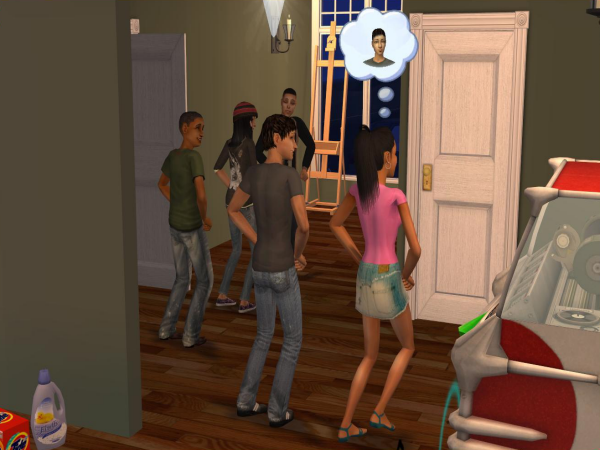 "The party winds down with a group slap dance. Because slap dancing is always fun.'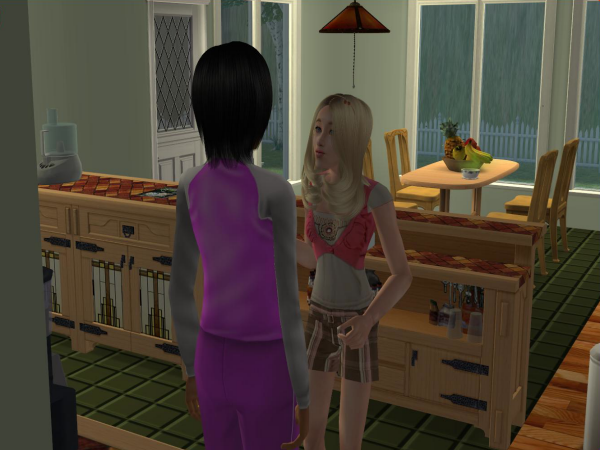 'I also came clean and told my mom that me and Eddie are having sex. She took the news fairly well after taking a few deep breaths and counting to 20. But she's glad I did tell her and not keep this a secret. We have a doctors appointment scheduled so that I can get on the pill. Better safe than sorry.'
***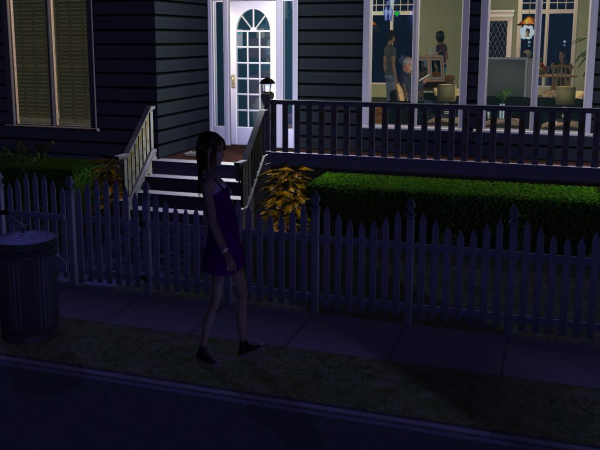 Because this pic is so funny. I think Cameron knew Sarah was going to try something, she walked pasted the house twice that night.
Not much happened with the Sanchez family. Brooke and Eddie actually did it before this party, at his house. But I must have deleted the pics, so I had to re stage it. It was Brooke's idea. They were sitting on the couch, he was playing his video games and she was talking. Woohoo was her topic of conversation and I took that as meaning that she was ready. At least she's smart and she not only told her mom, but she's on birth control now.
Viggo maybe all swoony over Sarah, but he did not fall for any of her attempts of flirting with him. I'm so happy that he's that loyal to Cameron. But I think Sarah hasn't tossed in the towel just yet.