November, Fall 2016, Justin Reed is 29, Viggo Kim is 18. Last update.
Narrated by Justin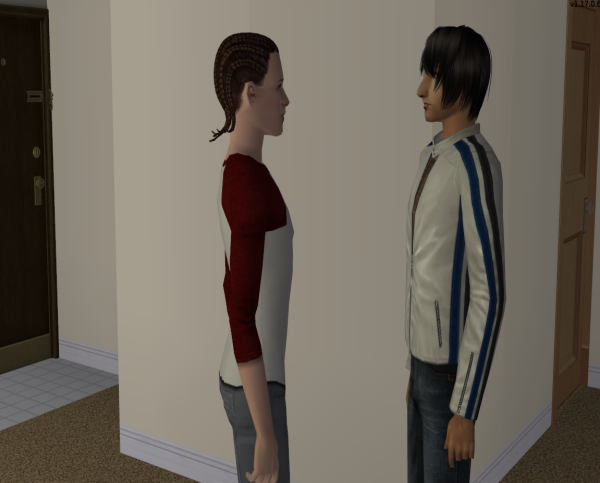 So after my nasty breakup with Tanya I moved on, and into a new apartment. Along with a new place comes a higher rent, which meant I needed to find a roommate.
Viggo Kim turned out to be the one I was looking for. Though I have to admit I was a bit hesitant at first. The age difference between us is huge, I mean, I'm twenty nine and he's only eighteen, an adult, but just barely.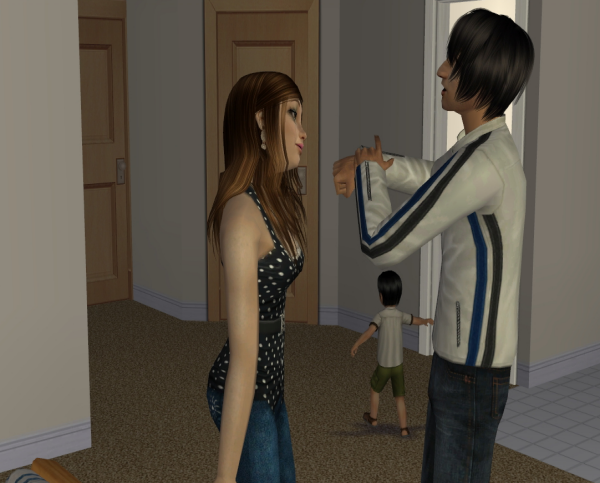 But the more that I get to know him the more I'm certain that he's the right choice. He's not like a normal eighteen year old, or should I say he's not like I was at that age. For starters he has a son with his high school sweetheart. Which I have to say seems to have matured him as far as caring for his son. When it comes to the baby's mama, not so much.
He's always laying into her, complaining even if she's a few minutes late when dropping of their kid for his visits. Viggo makes all kinds of accusations towards her lateness with them all landing at the feet of her new man.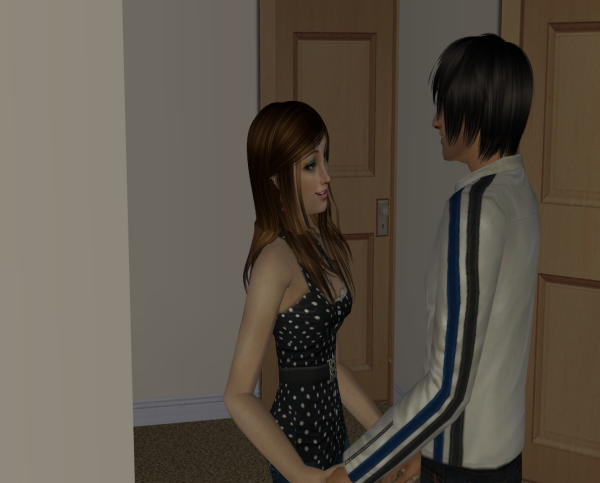 She takes it well enough to my surprise. But I guess you learn to compromise when you become a mother at such a young age, and compromise she does. She never gets upset or raises her voice in retaliation towards Viggo. She's always saying how sorry she is and that he's right, her man takes up a bit too much of her time.
And Viggo falls for it hook line and sinker every time.
But I know her game. As my mom always says, she didn't raise no fool, and I'm no fool! Growing up with a mom, a twin sister, and two little sisters I've come to learn the workings of them - for the most part - and I know when a woman is playing you. Cameron is playing Viggo like a fiddle and he's falling for it head long.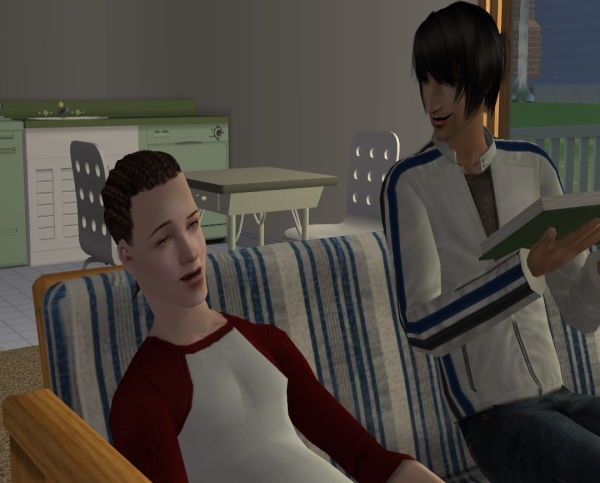 I don't say anything to him though. They say with age comes wisdom, and I like to believe that. I mean, I know I've learnt from my mistakes in the past and I do feel wiser. But I wonder if one feels wiser does it mean that they are? I'll think about that later.
Sometimes I wish Viggo would just get over Cameron already. Heck, she's moved on and I don't see why he can't. Once she leaves with their kid all he does is go on and on about her current boyfriend and how he can't wait until she comes around back to him.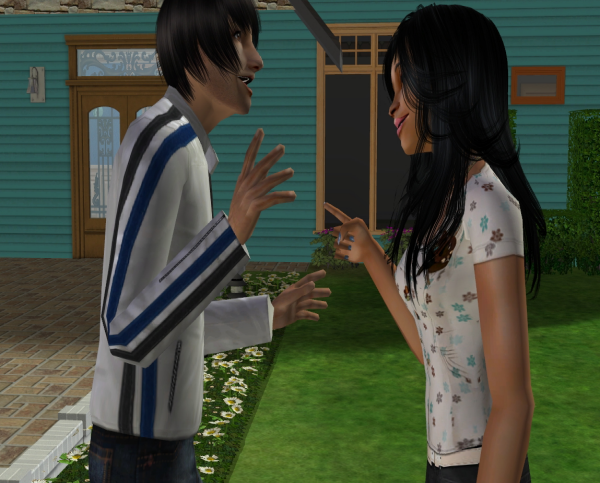 But Viggo's a nice looking guy. Someone I wouldn't want as my wing man for a night on the town, sure that he'd be competition for the ladies instead of helping me land some. For starters there's this cute little thing that pops around at least three times a week. Viggo says her name is Sarah. They had a brief thing back in high school. If she wasn't so hung up on him I would have a go at her. But she is and I'm not going to try to step on anyone's toes.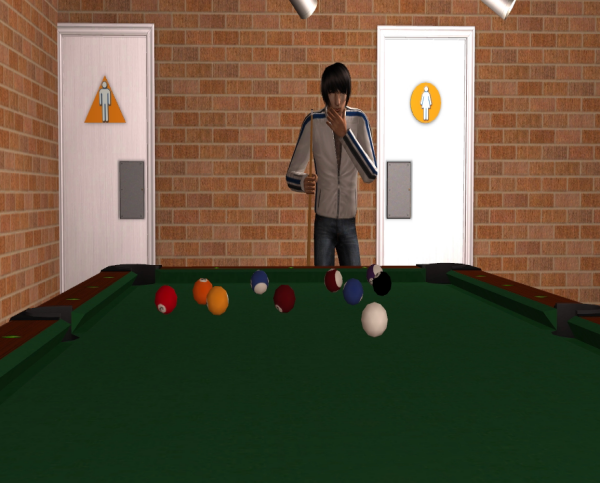 And though he's not enrolled in college he's at the bar hanging out with his best friend.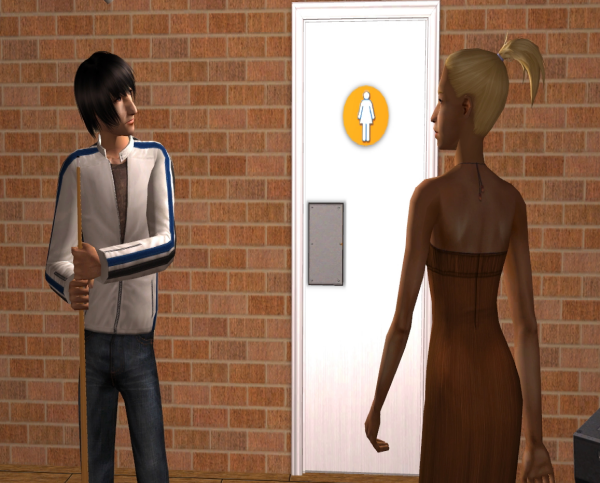 I'm sure he's gotten more then he's share of attention from the opposite sex.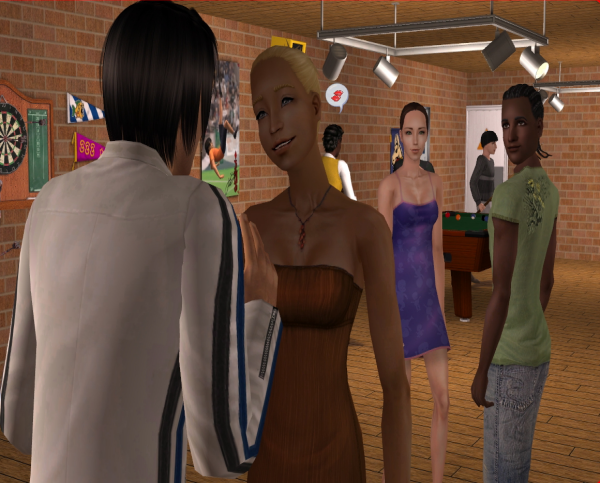 Yet he never brings anyone home to help warm his bed at night. He says he's just not interested.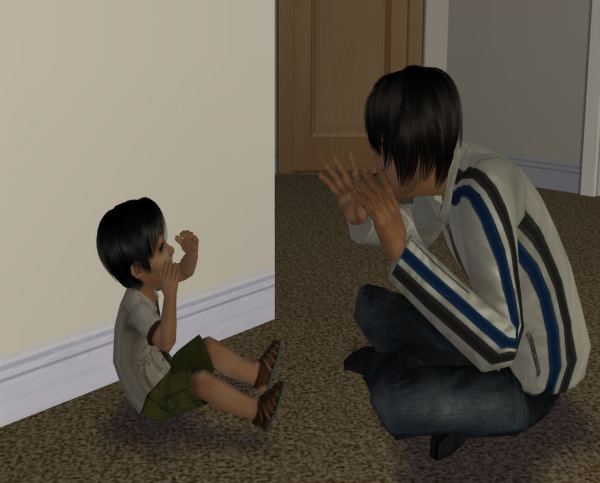 He's devoted to his son, and focusing on his job. Something that he says he won't be doing for long. He's just waiting until his buddy graduates from university then they want to start working on cutting an album.
But I'm not going to look a gift horse in the mouth. I'm actually glad he doesn't bring a ton of girls back home at night, and he's not throwing wild parties into the wee hours of the morning. And since he works during the day that's a bonus as well. I work strange hours and catch sleep when I can. Having a roommate as quiet as a church mouse is the best!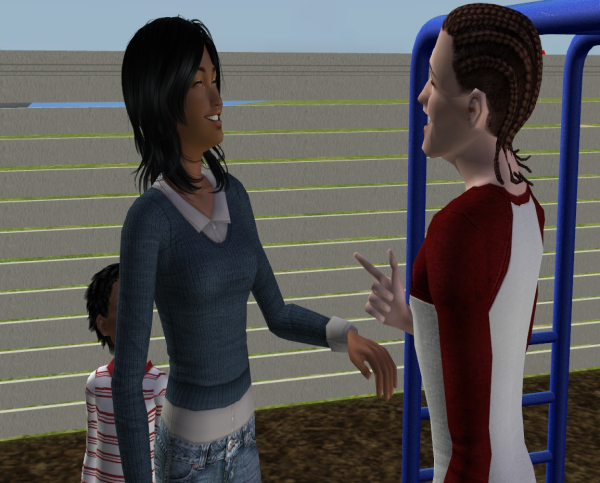 I've been getting on with my social life as well. I've meet someone, by accident really. Her name is Nashira and she's my neighbor, though I never would formally met her if it weren't for her son. He was playing on the jungle-gym, feel down and was bleeding. I carried him home and was greeted by a very grateful Nashira.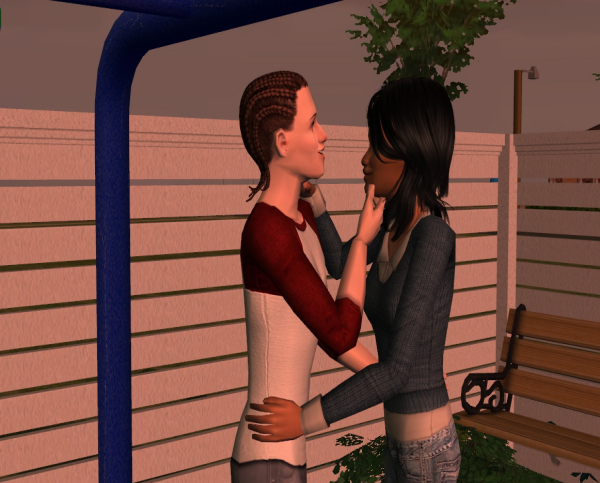 She's wonderful to have around. Though to anyone look in from the outside it's as if we have nothing in common. We're like oil and water, she's book smart, where I'm street smart, or I like to believe that I am. But besides all that we get along surprisingly well!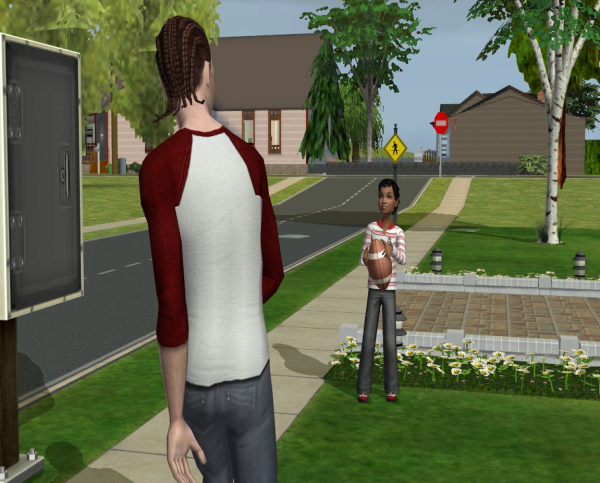 And it doesn't hurt that I've fall head over heels for her son, Donte. He's a super great kid and I don't mind spending time with him at all. Sort of reminds when Nora was a kid and I used to hang with her playing catch, and sometimes playing Barbie dolls with her.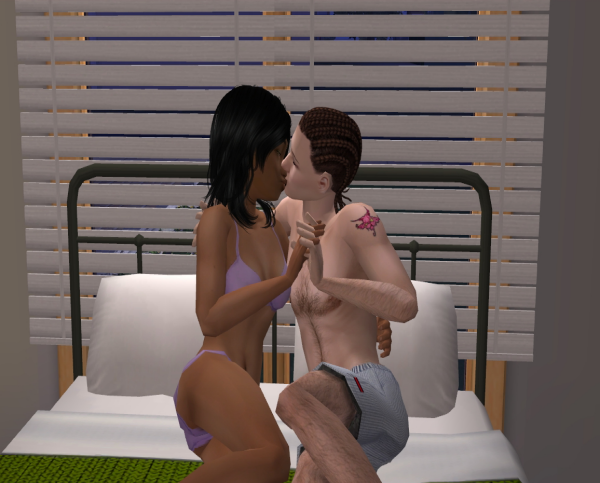 We wanted to take things slowly, but the natural progression has been on over time with us. We are still feeling things out, but so far so good. And I'm very conscience of that fact that Nashira isn't the only person who would get hurt in this things don't work out. Donte is a huge part of this too. I just hope I don't let either of them down.
***
So most of this update was focused on Viggo. Sorry about that, but that's just how it played out. Things were going so good between him and Cameron, but now every time she drops Jayden off for his visits all they do is fuss. Well I should say Viggo fusses, Cameron only smiles/laughs. But all his wants surround Cameron. He even wants to fall back in love with her. Poor guy.
Justin and Nashira have fallen for each other. I can't wait to see how it plays out. But I'm going to have have to move him out of the building first. I have no idea what's wrong but it's only affecting Justin. When I play any other apartment on the lot he never leaves for work or comes out the house, and if I have a sim call him to invite him over he won't come out. I sent Nashira over to see him, she knocked on the door, he walked out, stopped, waved, then walked back into his house. When I have her knock again and visit him in his apartment she couldn't preform any interactions with him. Like I said it's only him, everyone else is fine. So I think he and Viggo might be looking for a new place to live
Thanks for taking the time to read!