July, Summer 2016, Rupert Cotton is 37, Sharla Ottomas is 33, and Jordan is 7. (Samantha Ottomas is 63, Peter is 64, and Amanda is 13.) Last update.
Narrated by Sharla Ottomas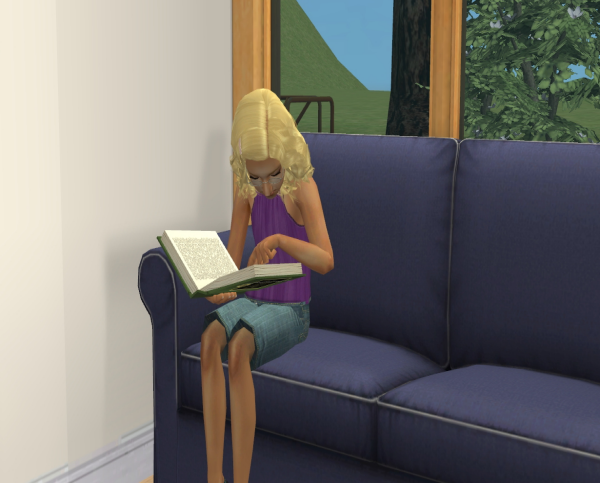 "Not much goes on at the house during the summer. The only change to our daily schedule is that Jordan isn't in school. She loves spending most of her time indoors reading. She doesn't get that from me, I'm guessing from my mom.
Sometimes I find myself wondering if she gets it from her father. Hell if I know. I hardly knew him the night he knocked me up. So I guess that's another thing to add to the list of never knowing about him. But I don't let that phase me."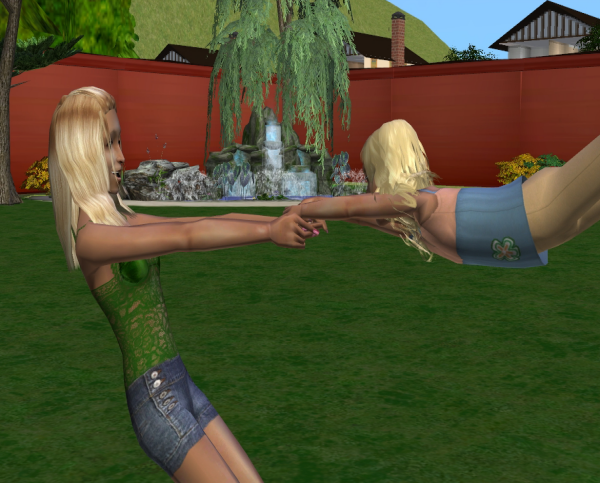 "I like to get her out of the house though. And since we live a few blocks from the park we visit it a lot. Not to mention that walk to it is good for us as well
I can tell Jordan loves spending time with me. And lets face it, I may not be the worlds greatest mother, but I do my best for my daughter. She's the brightest spot in my life and I would do anything for her!"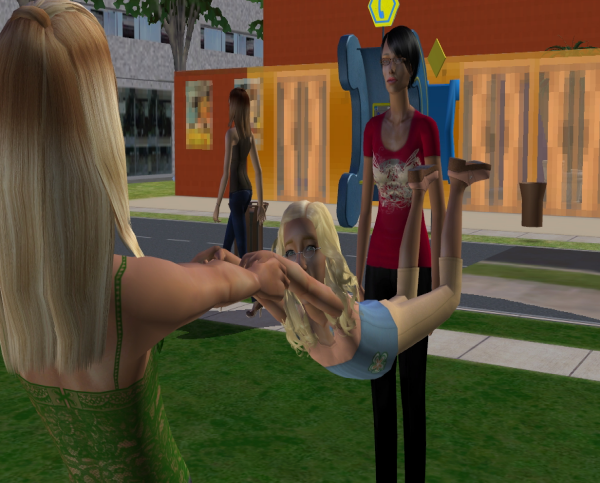 "Some still have a problem with me though. Taking issue with the way that I dress. I over hear them as they pass, sometimes with friends and other times alone. But seriously, some people, like Cynthia Kim shouldn't throw stones. Especially when her son, my ex, knocked up some student in his class. Focusing on how a grown woman dresses should be the least of her concerns."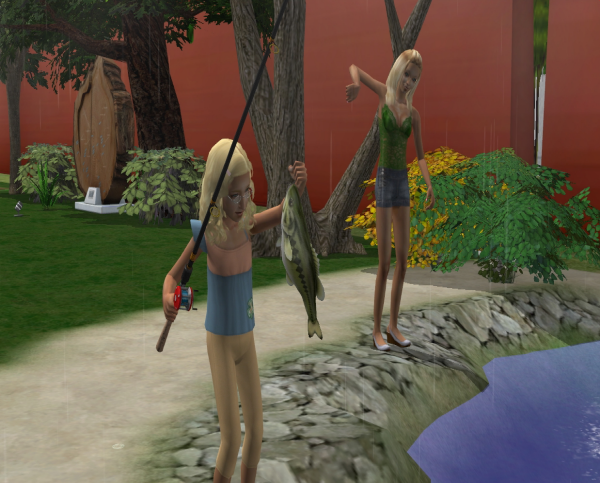 "I don't normally let those type of comments bother me. Water off a ducks back I always say. Plus, why let someone get me down and ruin the fun that I have with Jordan?"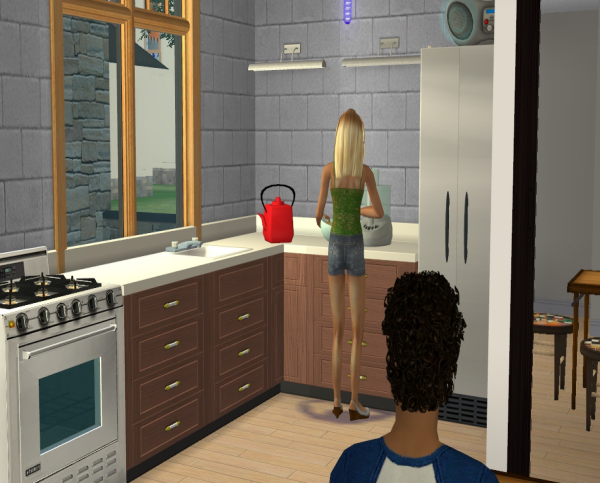 "I do share what happens with Rupert when I just can't seem to shake it though."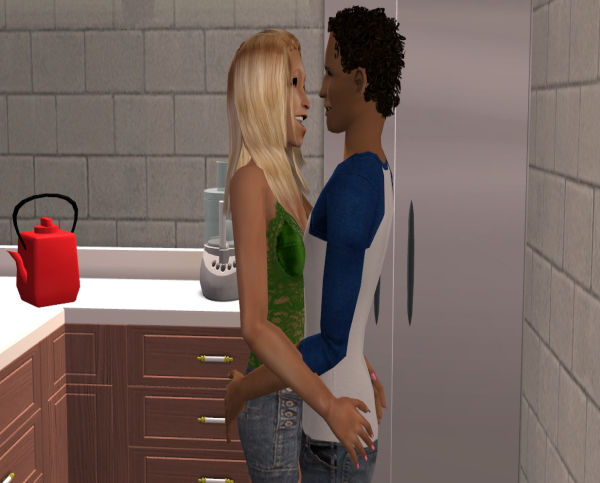 "And he always knows the right words to say to put a smile back on my face. Sometimes I wonder what I would do without him. He's the my second brightest spot in my life."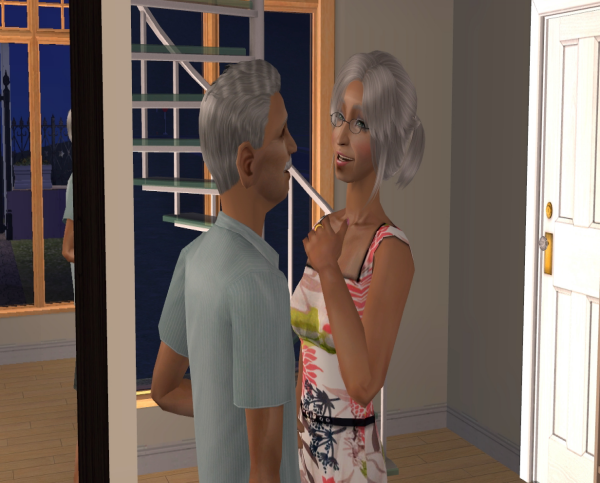 "And then there's my family. We don't get together as frequently as we used to. Everyone's so busy with their lives, mom being the Dean of RoU, dad heading up the Sports department for the local news, and my brothers off living their lives. But even with all that I try to invite my mom and dad over at least once a month for dinner."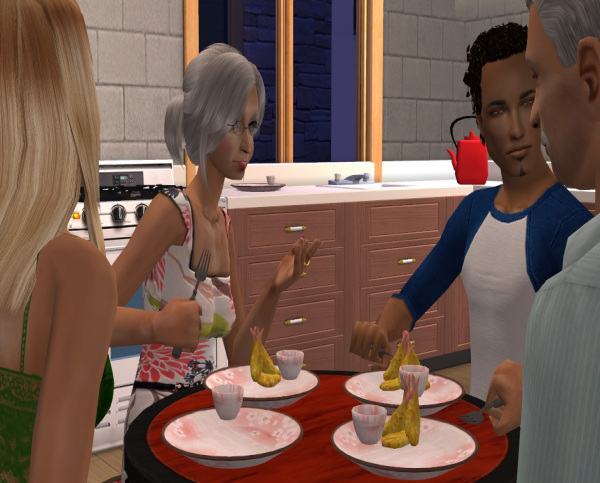 "Did say I had to enjoy their company though. Ever since Bart and Vanya tied the
knot
my mom hasn't stopped with the hint dropping. But I'm surprised that she hasn't started yet while we eat. That's until she comments about my choice in clothing."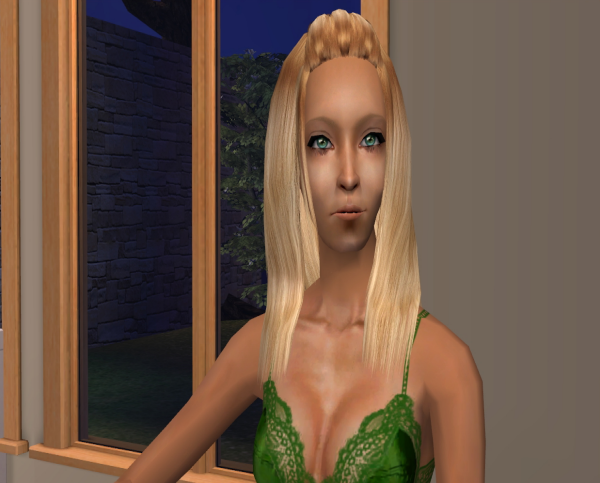 "Really? Is everyone attacking me for the way that I dress? She says that for a mother of a growing daughter I dress to provocatively. I'm giving Jordan the wrong message."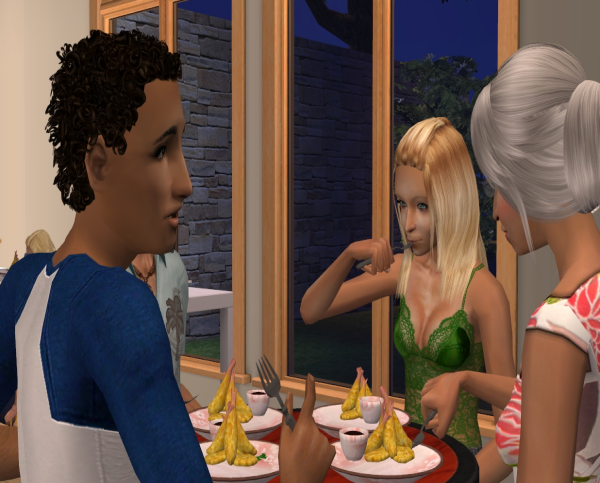 "I don't say a thing, but Rupert quickly jumps in. He adds that there isn't anything wrong with the way that I dress, and I am sending a positive message to Jordan. I'm showing her that there is nothing wrong with being a woman, and that I'm confident with my body.
I shoot him a quick glance, and I have to stop the smile that threatens to spread across my lips."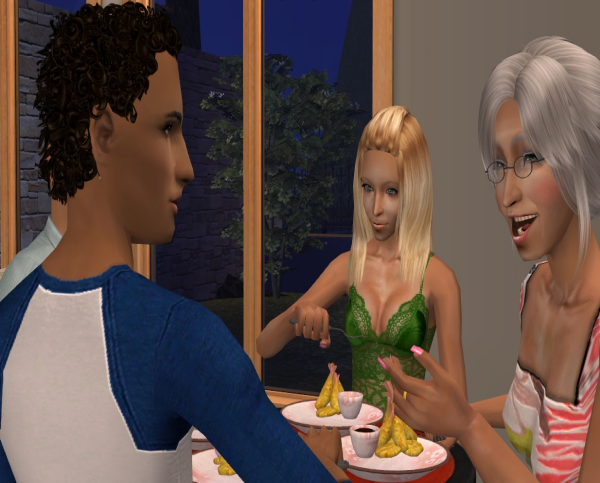 "But that doesn't phase my mom, it's as if she hasn't even heard him. She actually waves him off, then jumps into the marriage question. Instead of a veiled comment she just outs and asks Rupert when he plains on making things legal, and setting an example for Jordan, and marrying me?"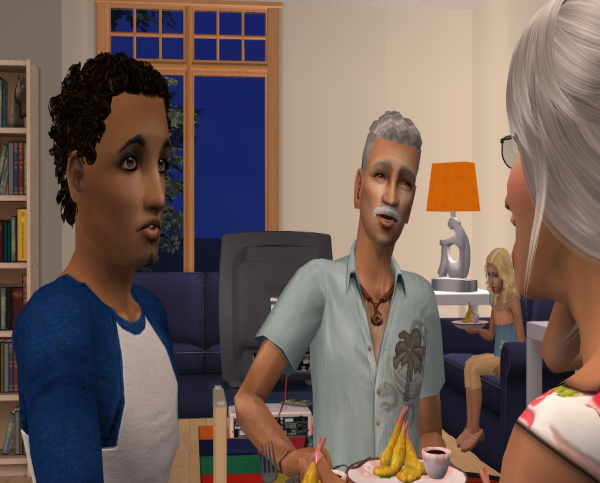 "This leaves him speechless and my dad chuckles. I know he's been wondering about the whole marriage thing as well. But honestly, they need to face the facts. I can't see Rupert and I settling down. We like where we are at and neither of us see any reason to make it "official". But I don't say this."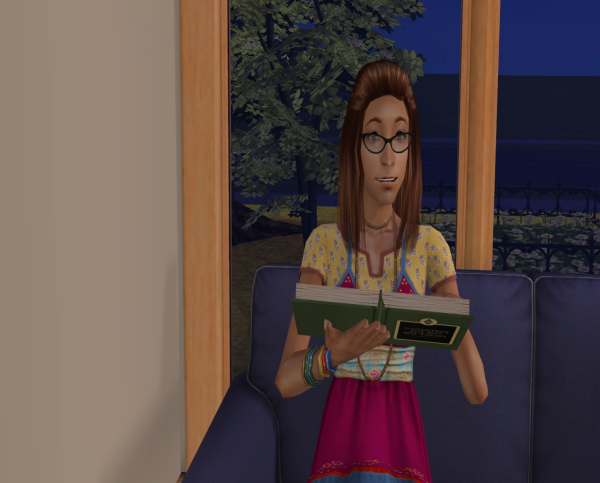 "And Amanda is clearly amused by the whole conversation!"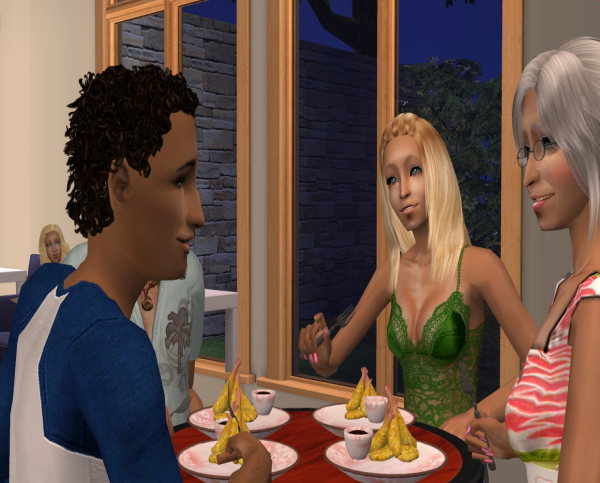 "Rupert eventually finds his voice once more. He smiles and informs my mom that the topic has never come up between the two of us. But if and when it does, and a decision is made, he will be sure to let my mom and dad know.
My mom is a smart woman and knows when a question isn't getting an answer anytime soon, and accepts it, for now."
"Long after they are gone, and the dish are washed, and Jordan has been tucked into bed Rupert brings up the idea of us becoming monogamous. He catches me off guard. Surprisingly I'm not opposed to the idea but I never thought he's be the one to bring it up."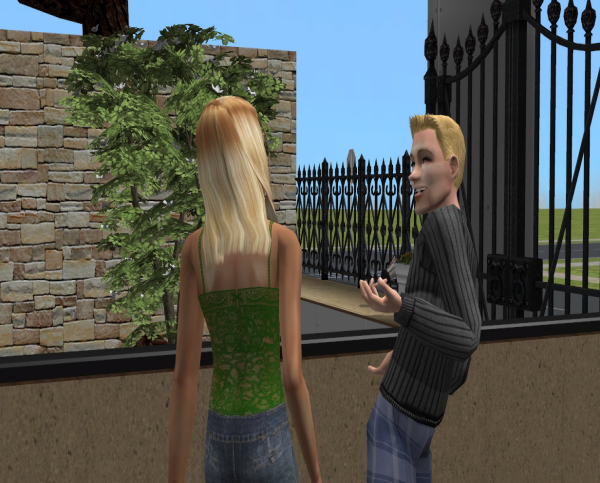 "And it's not as if we haven't been headed in that direction for a while now. He's always been open with me and same with me. And for me, even flirting with another guy has lost all it's appeal."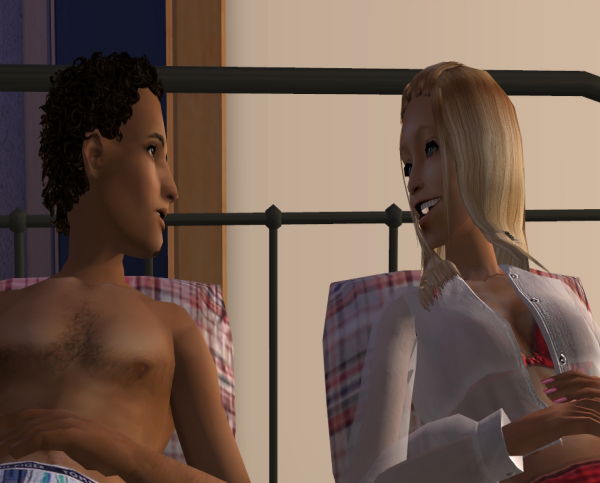 "I smile and tell him that I'm cool with that. He actually breaths a sigh of relief. I think he thought I would turn him down. And it's not like we are deciding to get married or anything. I think for now we are committed to one another on a higher plain than just the physical."
***
So Sharla and Rupert have been on this course for a while now. Neither of them flirt with other sims. Yeah, they'll get the heart farts but that's about it. Their wants reflect this as well. They roll wants for each other ALL the time. And if they roll a generic romantic want ACR will kick in and they will do the want with each other. So if they are happy then I'm happy. Samantha on the other hand, she wants a wedding. But she might have to wait for Keegan and Chloe for that. LOL
The incident with Cynthia was all game. She was walking past Sharla and Jordan at the park and she looked her way, face all scrunched up. I paused to see if there was a sim behind Sharla and there wasn't. So I took that has her not approving of the way Sharla dresses.