Spring of 2009, Zac Burrego is 50, Jodi is 49, Fyodor is 5, Cicero is 1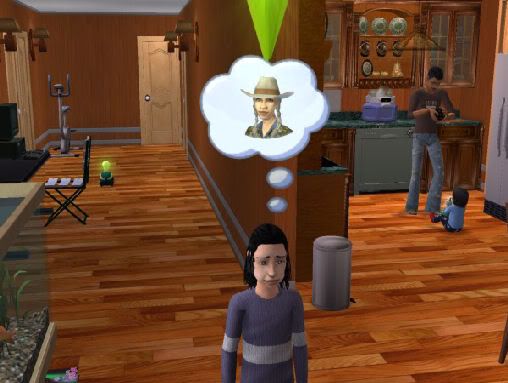 We ended last year on a sad note. First I lost my father and in December my mother died. We all took it hard, me, Zac, the girls, Fyodor. It was a hard pill to swallow. Even though he
meet
both his grandparents when he was a baby, Fyodor constantly called my mom in
Apple Valley
just to talk, to say "hi," to tell her the A he received on his report card.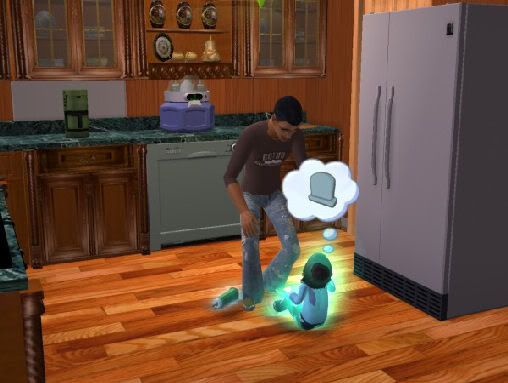 Even little Cicero took the news hard. Well I don't think he actually understood what was going on, but he picked up on the vibes going around the house. He could see that we were sad, which made him sad.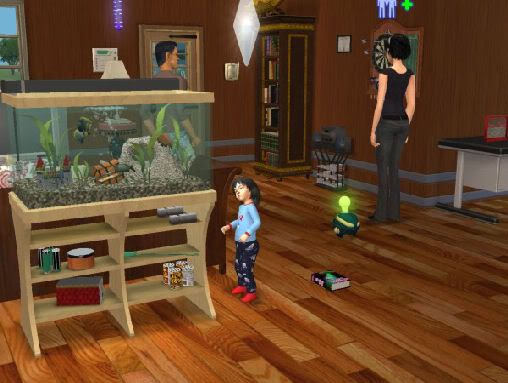 The fishes in the fish tank always makes him fell better. He'll stand there for a while, mesmerized at their swimming forms. He'll giggle and point, babbling to himself and anyone who will listen to him.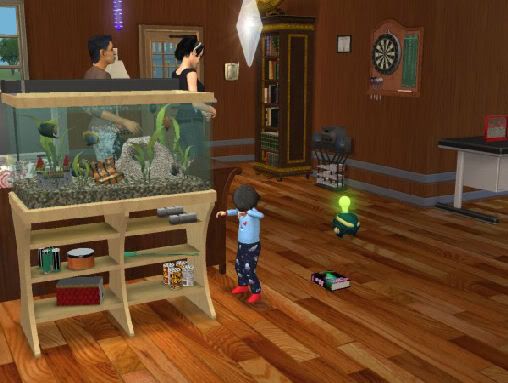 Fish watching also makes him sleepy. He's so sweet rubbing his tired eyes.
My sister Jolie called, we had to discus mom's will and the distribution of her money. I really didn't want to do it. Having to do it for dad was bad enough. I really dislike death. I wish we all could live forever, but this is something that must be done.
The twins also called from school asking if they could have their share. But I decided against it. I would put it in their trust accounts and upon graduation they would receive it.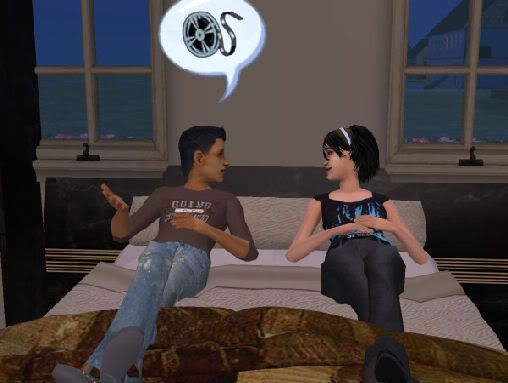 January began with a snow storm. Knocking out the power around Riverdale. I think that might have contributed to the fire/explosion at the
school
. I'm just glad no one was hurt.
Zac and I were watching TV one night and he mentioned that we hadn't been out on the town in ages. I stopped to think, had it really been that long? The last time we were on a date was when the girls were still children. It had been that long!
I agreed, a night on the town was an excellent idea. It would also help get my mind off my mom.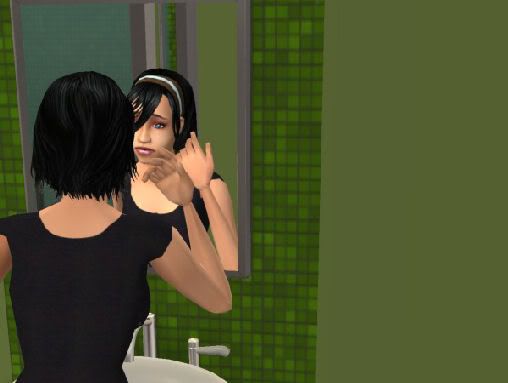 That following Saturday night I called the baby sitter and got ready. As I was putting the final touches on my make-up I noticed some tiny wrinkles around my eyes. When did that happen? When did I start to get wrinkles? Man, I'm starting to feel old. I'm only 49. Where did the time go? Well, no need to worry over aging, I'm going out for some fun tonight!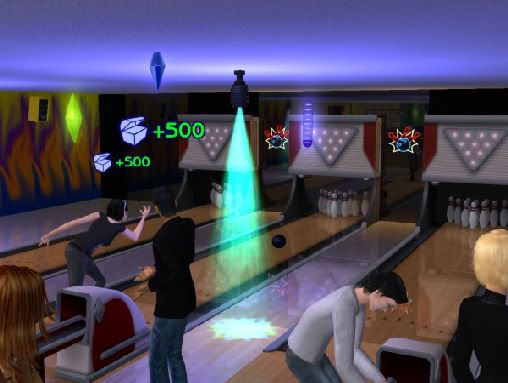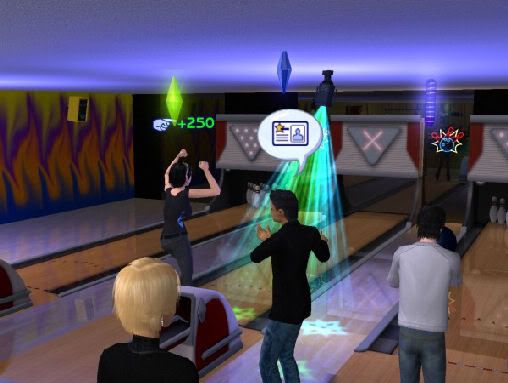 We headed down to Super Bowl Bowling to play a few games. I really enjoying bowling, but I like playing at the pool table they have there too.
Needless to say I creamed Zac on the lanes. He needs to practice some more. lol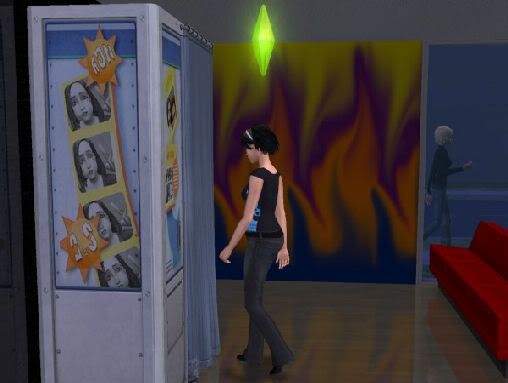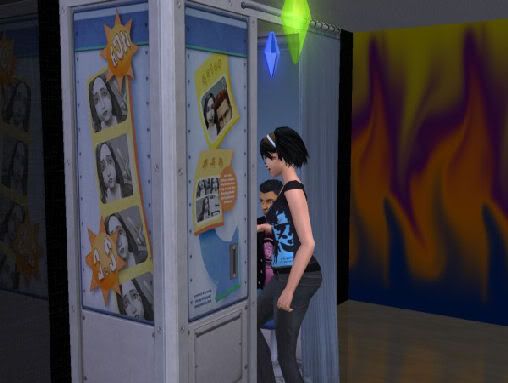 We decided to try out the photo booth. No! Not for that! Gutter brains. We only took goofy pictures. We are way to tame to do public anything other than hold hands, lol.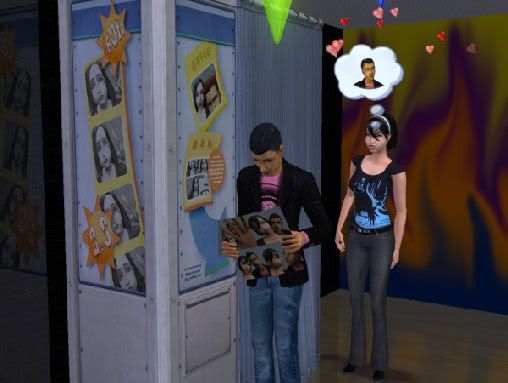 And I still find Zac as attractive as he was the day I met him. I may like to do things in public, but it goes against my morals.



Once we left the bowling alley we headed over to Cafe Mode for a nice dinner and some adult conversation. Needless to say as hard as we tried we still ended up talking about the children. I guess once a parent always a parent, lol.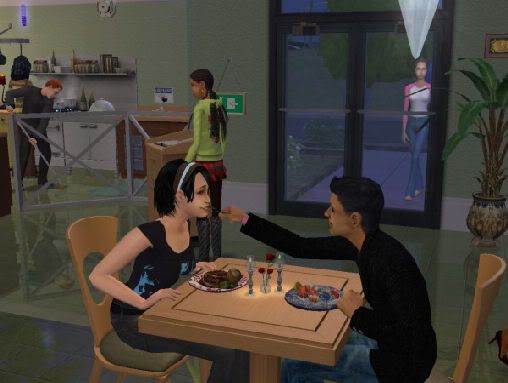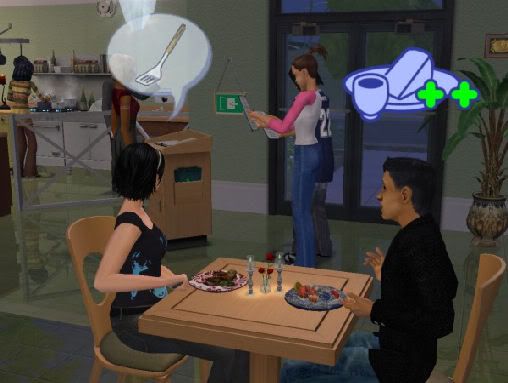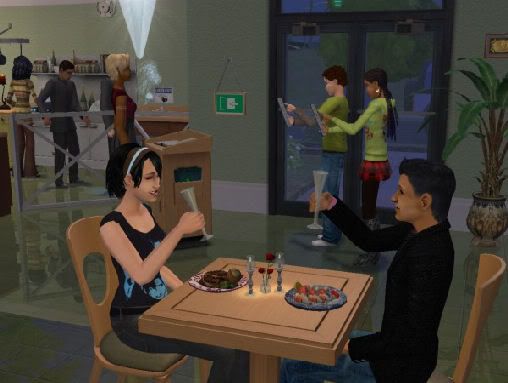 Okay, maybe it's not against my morals for a quick romp in the jeep after dinner. Hey, I blame it on too much champagne.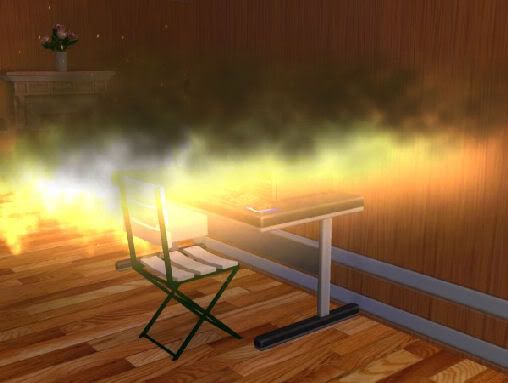 Sadly, tragedy struck once more. Around 3 am the next morning Zac frantically woke me up. I could hear the smoke detector screeching in the background, and as I slowly woke up I smelled smoke. We dashed out of our bedroom only to find the living room engulfed in flames.
I frantically ran towards the nursery to get Cicero. He was standing in his crib crying. He had no clue to what was going on, but he could smell something, and it told him that something bad was happening.
Zac had ran to Fyodor's bedroom but our son was no where to be found. I almost had a nervous breakdown right there, but I had to get out of the house, as the flames were moving faster.
We exited the back door located in the kitchen, and that's where we found Fyodor. He had smelled the smoke and heard the detector too. And doing what we always told him, he ran out of the house, meeting us at our safe place.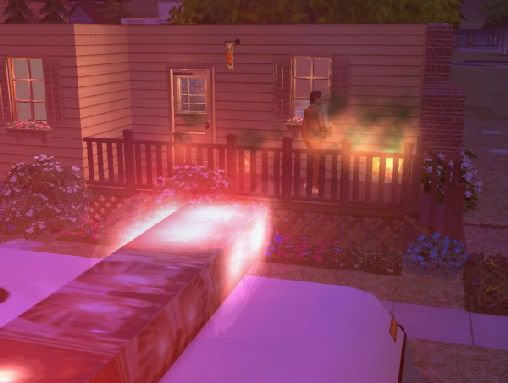 The fire department soon arrived. Our alarm system alerting them to the threat. Zac stood there in shock as the fire raced through the rest of the house.

All I could do was stand there, clutching Cicero to me, and watch as the flame destroyed everything. We lost everything except the clothes on our backs, and the tiny bit of things we had in storage.
Our whole lives gone in an instant. But I should complain, I should be happy. We all made it out alive, that's what matters. At least I was able to save our family photo albums.
Notes from GB: Well if you're read my ROS post you'll see about the fire. This really killed me. And I'll have to be honest when I first rolled this ROS the Burrego's popped up. I didn't want them to be homeless so I rerolled. And guess what? Yup, their name popped back up. So I took that as fate. They were to lose their home in a fire. *cries* I loved that house, I built it, lol. I didn't actually burn it up though. After the fire bomb was put out, I moved them out and put the house in my lots bin. But this was really really hard. At least no one died. *yay*