Spring of 2009 Peter Ottamas is 58, Samantha Ottamas is 57, Danny is 15, Keegan in 13, and Amanda is 5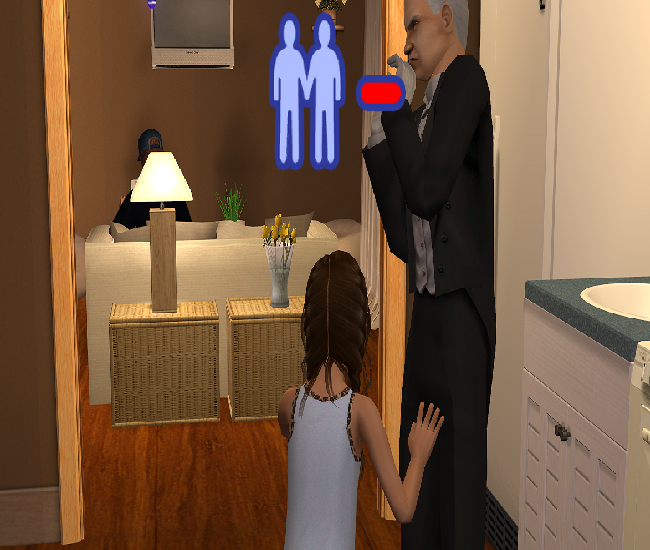 Amanda is growing up to be a little fire cracker. She wants everyone to like her, unfortunately not everyone see eye to eye with her on that idea. The Butler isn't to taken with her.

Amanda distracts him from his daily tasks, making him take longer than normal. He was hired for a reason, and wasting time talking with Amanda is not one of them.

That doesn't bother her though. She sees her older brother Danny studying on the couch in the living room. She just go over and have a conversation with him. Her brothers always have time for her.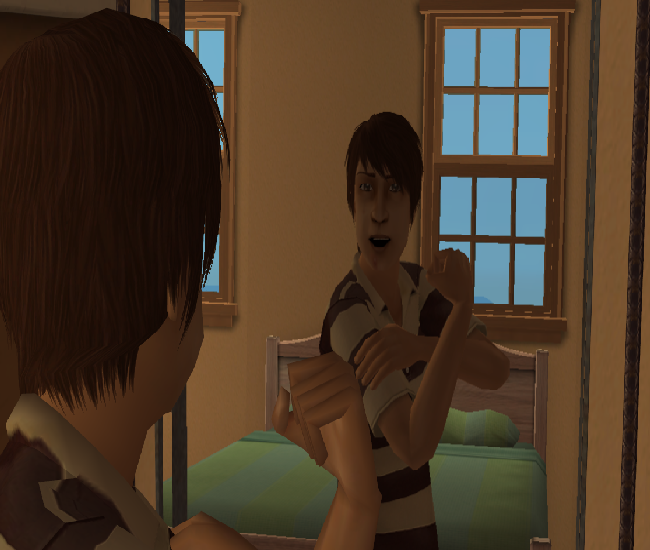 Keegan on the other hand is a bit shy. He's happy to finally be out of the awkward stage of 12, not a kid but not yet a teen. Well at 13 one can't deny that he isn't a teen. And being a teen means spending hours upon hours gazing in the mirror at non existent muscles.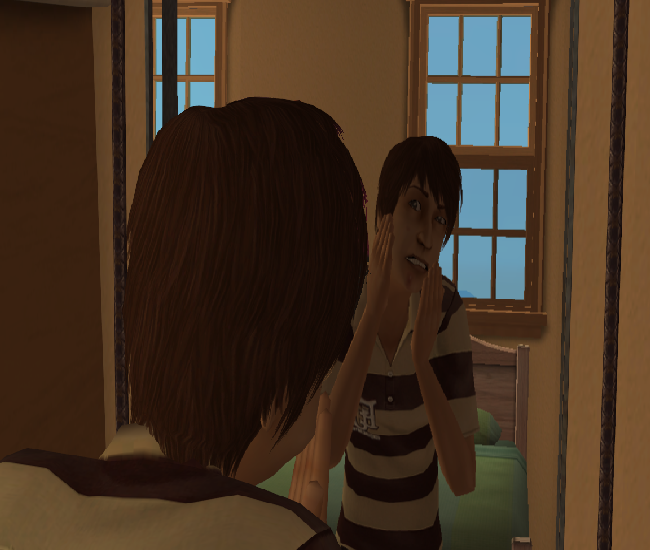 And searching for facial hair that is still a few years off.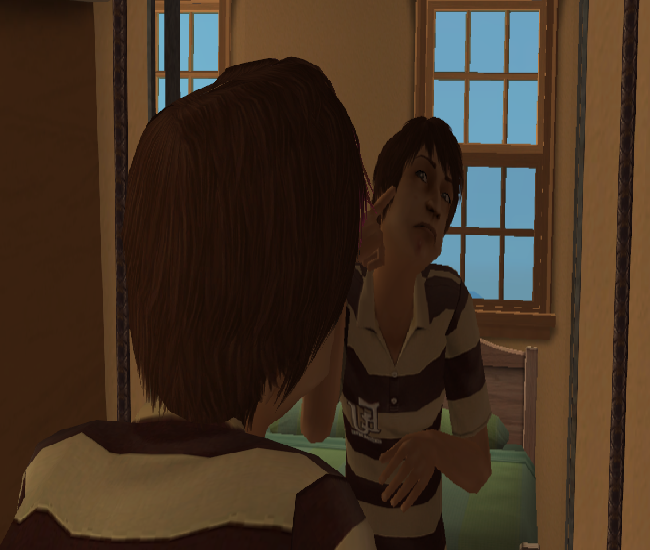 But finding something totally unexacting... acne. Poor Keegan. He just hopes the girl he's crushing on doesn't notice too much.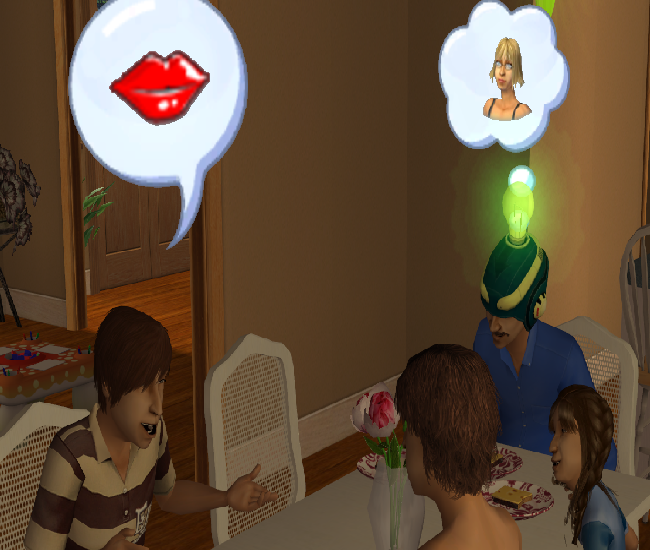 He talks about her constantly. Keegan tells Danny how badly he wants his first kiss to be with her, and their father looks on, remembering his first kiss with their mother. Awww, how romantic.

But every time Danny's asks Keegan for her name he only blushes but refuses to tell his older brother. There is no way in the world he'd tell who he is crushing on. They all attend the same school. He doesn't want Danny to ruin it for him. He'll make his move when he's ready... that's what he tells himself anyway.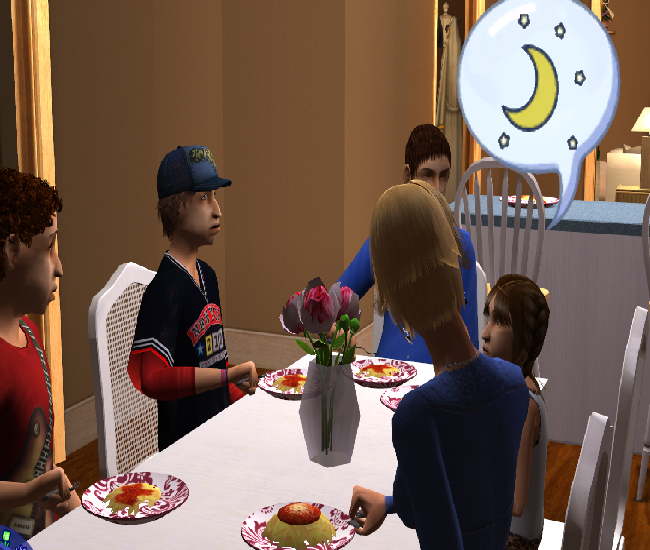 Samantha does her best to have family meals together at least four times a week. She's done this since the beginning of their family. When it was just her, Peter, and Peter's mom, Dora. Family meals are important, it's how one keeps up with their family and their lives. Granted, you're not always going to be told what's going on. Like sons who get their girlfriends pregnant, or a daughter who has way to many boyfriends. But at least an effort is made, and the children know their parents love them.

She has to fight back tears. Her family used to be so big, but they lost Dora when Bart was only a new born. Then David went to college, and after graduating and being left at the
alter
by Emma, he took off to travel around the world. And then Sharla moved out followed by Tommy and then Bart. The large family is shrinking. And next school year Amanda starts school. Time flies by so quickly.

That's when Amanda starts to talk about how creepy the night can get. And the only light that one can see are from the stars and moon in the sky.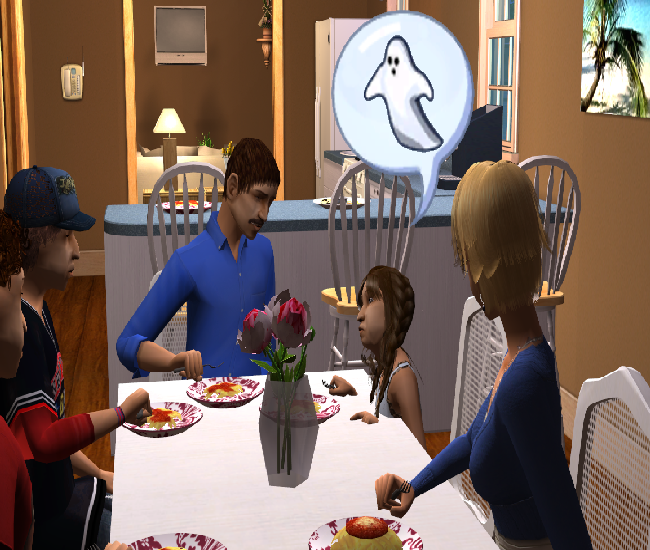 And how cool would it be f Grandma Dora came back ti visit them.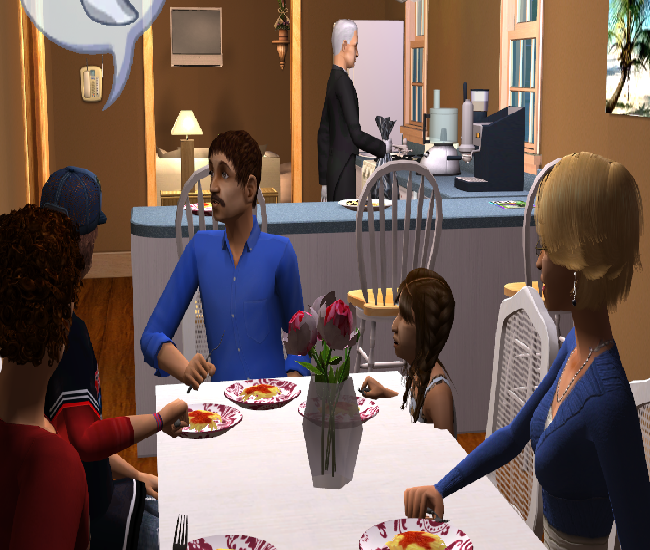 Danny agreed, thinking it was an excellent idea. He at least knew their grandmother, and he missed her dearly. If only it were possible, he didn't believe in ghosts anyway. And told this to Amanda. Peter just sat there wondering how they got on the subject of ghost and his beloved mother haunting them. He was glad when the topic changed to the coming summer.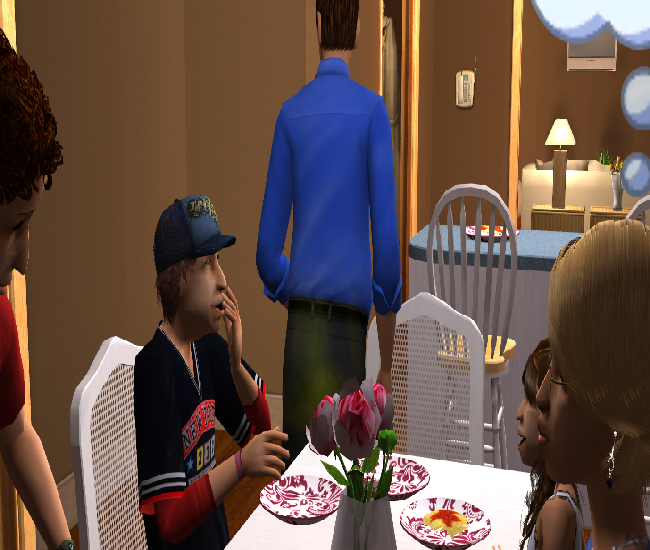 Samantha could only roll her eyes when her husband got up from the dinner table and told Danny to pull his finger. What kind of manners were they teaching Amanda. A girl should never have to deal with flatulence jokes.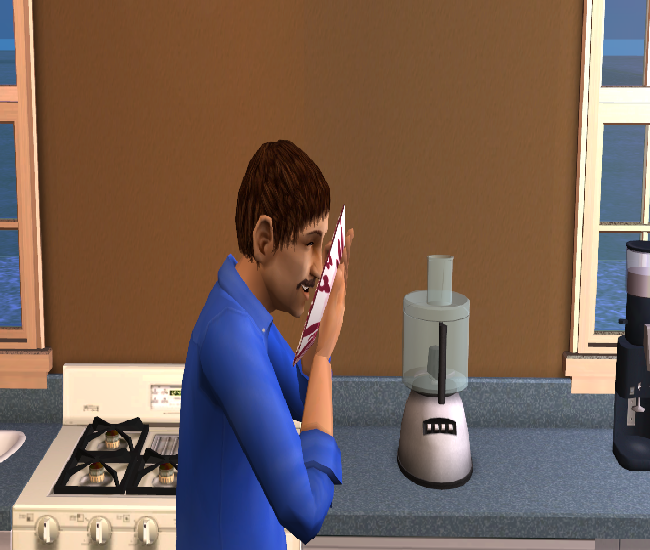 Peter also offered to help with the dishes. Yeah, make sure you put those in the dishwasher when he's done Samantha!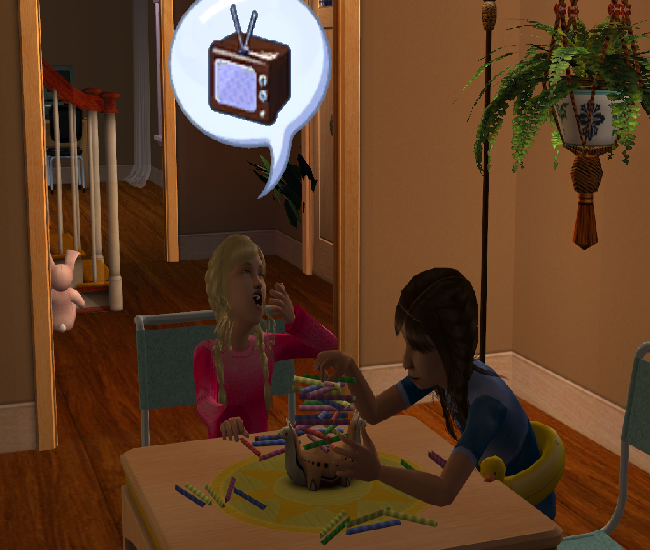 Amanda's best friend in the whole wide world, Brooke Sanchez drops by at all hours. Well not ALL hours, but she seems to show up after dinner nightly. And always wanting to play a game of Don't Wake the Llama. She complains that her mom is watching Sim Nation's Next Top Model, and how much she hates that show.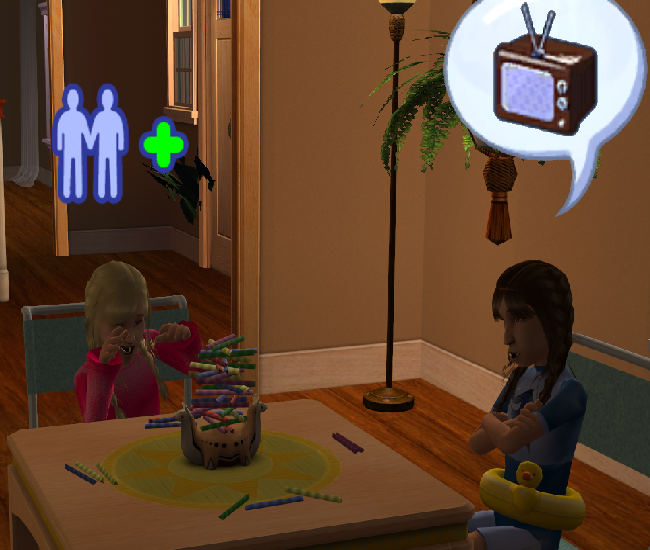 Amanda adamantly disagrees with her, stating that she plans on being on that show when she's older. She's going to be a model/actress when she's big. And Brooke will have no choice but to watch the show to support her.
Brooke only laughs and turns back to her game. Amanda glares at her. She'll she, when she's a famous model Brooke would have wished she watched the show!