September, Fall 2013, Keegan Ottamas, Chleo Gonzaga, Ricky Cormier, and Sophie Miguel are 18, Mary Snowden, Marchon Cunningham, Lilly Sanchez, AJ Christian, Harvis MacAsril, Danny Ottamas, Nora Reed, and Ye T'ang are 20, and Richard Smith is 21. Part One.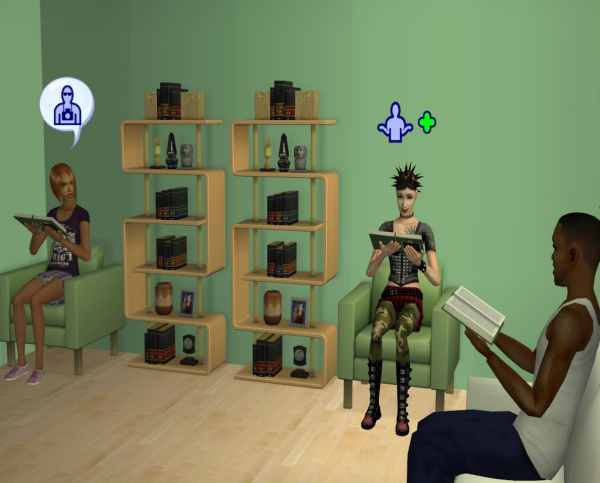 "So what's going on between you and Ye?" Mary asks Danielle.
The girl laughs a bit. "Nothing. We've decided that we're better off as friends."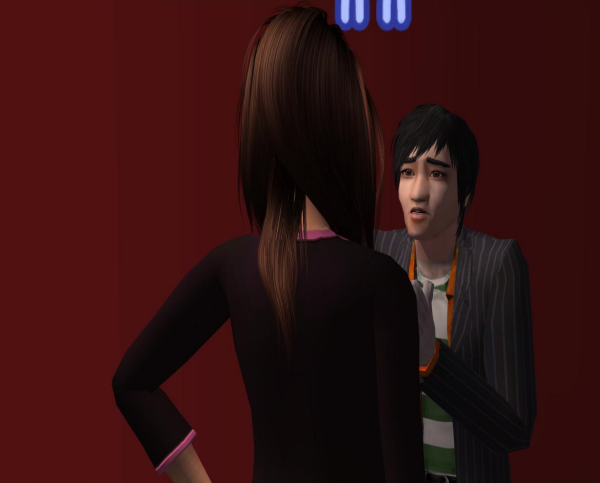 Yeah, Ye basically decided for the both of them, but Danielle was on the same page. They have a good time together but there really isn't thing solid there. Plus, it's a real turn off to be with someone who still has strong feelings for their ex. Based upon that, Ye apologizes to Nora for what he's done to her.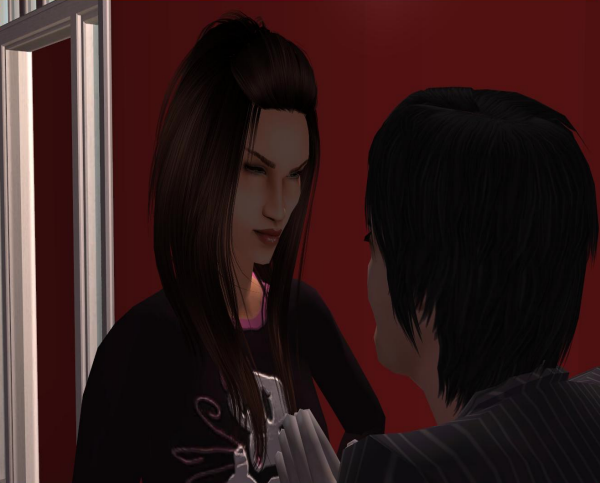 She's not sure if she should forgive him though. He really did hurt her feelings acting like a jerk.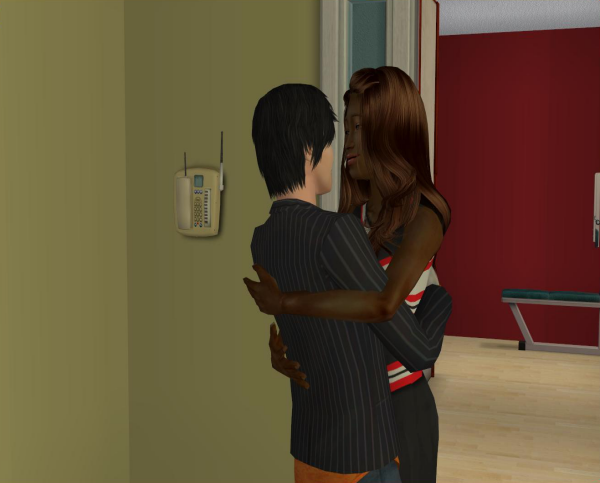 Ye is unfazed though, and has moved on to that perky cheerleader he tried to hook up with Harvis.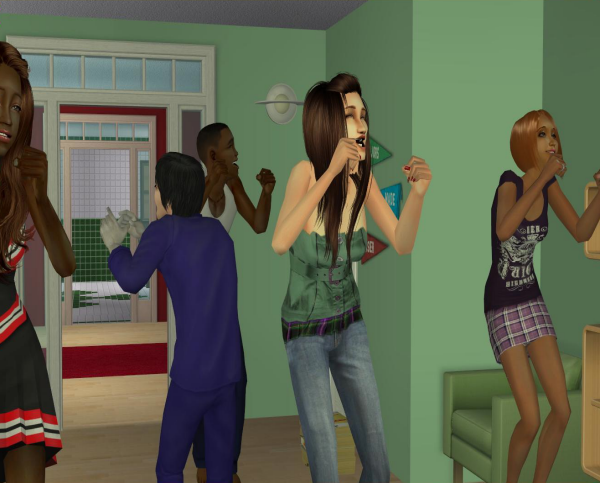 The first grading period is closed and everyone celebrates with a group smustle.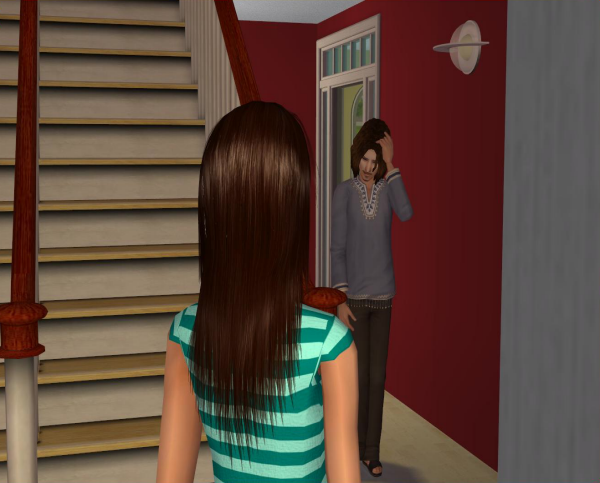 That's Cameron's first introduction to college life, a group a kids line dancing. She giggles a little until her brother comes into sight. For some reason having him see her with her swollen belly makes her more nervous than telling her parents that she was pregnant.
Richard can't even look at her at first. It's strange, seeing your little sister with a huge belly. And he could really kill the little punk that put her in this situation. It makes him mad, but also glad even with his carelessness at times, he hasn't gotten a girl knocked up.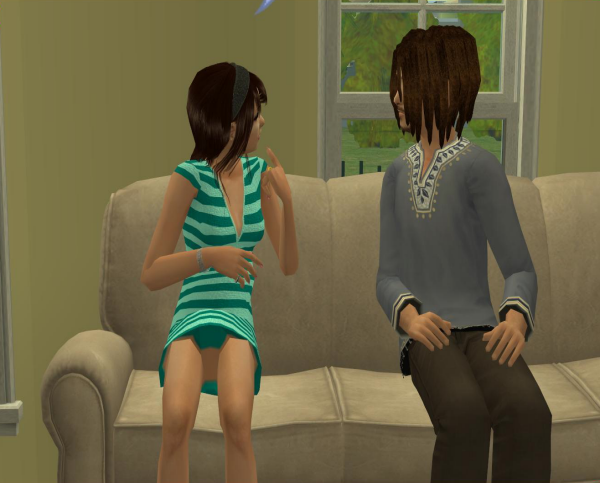 He takes her into the common room and they sit down. She complains of the heat and how horrible it is being pregnant in the summer. Richard laughs a bit.
The discussion turns serious, and to the real reason why Cameron dropped by. Her and her brother may not have always been close but she does value his opinion. And she needs that right now. What does he think she should do about her situation.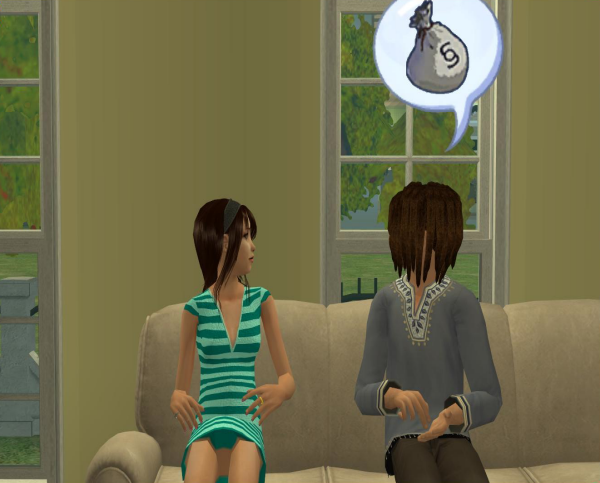 "Babies are a huge financial burden. I mean, I don't know how mom and dad managed to raise all three of us and still get the bills paid." Richard says.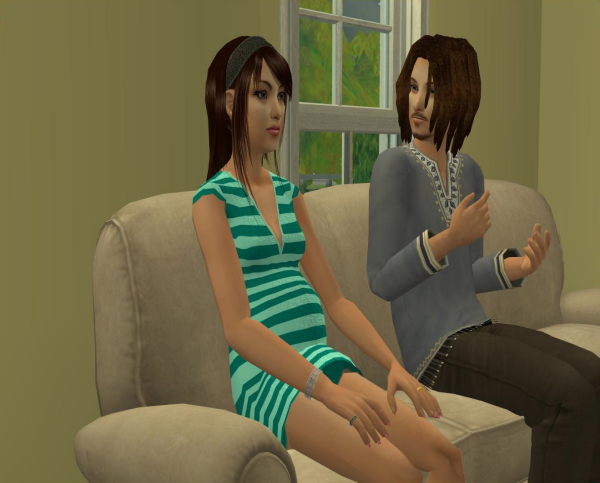 "But in the end it comes down to what you think is best for your baby." He tells her.
Cameron sits there for a moment lost in thought. She felt that coming here speaking with him would help her with her decision, but it hasn't. It's only left her more confused.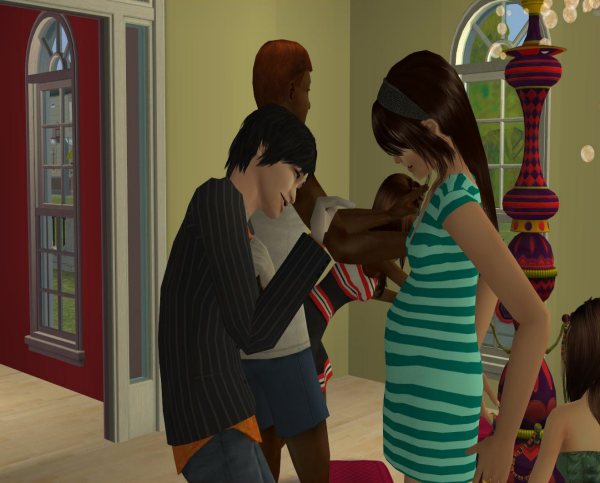 On her way out Cameron runs into Ye. They haven't seen each other since he graduated high school. And she briefly wonders what would have happened with them if he had ever come out and told her that he liked her. They talk for a few minutes and he even says hi to the baby.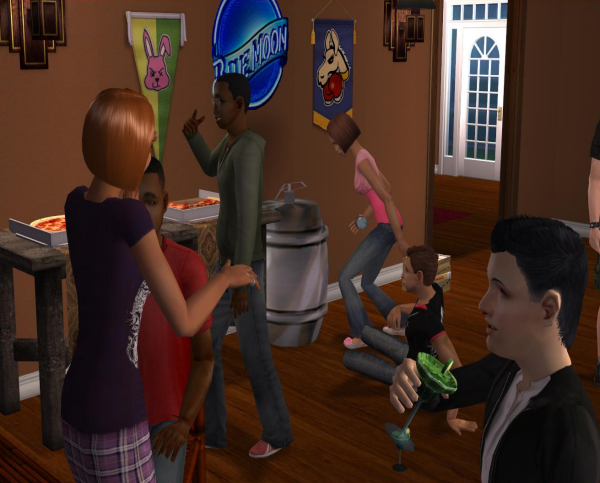 The best party of mid terms are the parties thrown at the Cham Ho Cham frat house. And this year is no exception. People are drop dead drunk, making an ass of themselves, as other look on in amusement.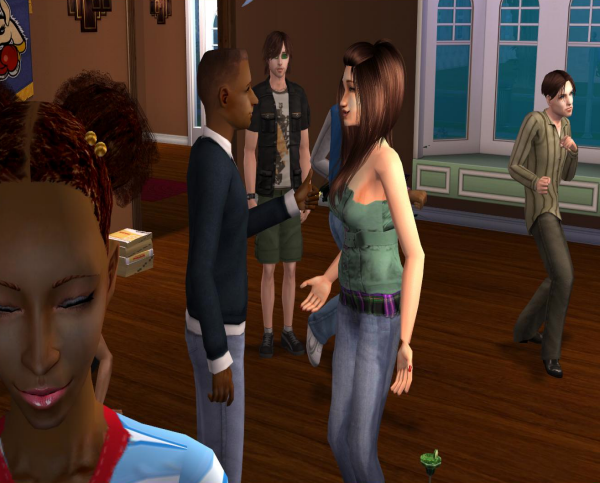 While other try to make a play on the opposite sex. Nora thinks its cute that Erik likes her. But she also knows that he has a girlfriend. A girlfriend whom he's asked to marry him. So she kindly turns him down.
Castor actually feels a bit jealous over the two, or maybe it's just the alcohol talking, but he makes a pass at Nora. She rejects him as well. There's not enough liquor in the world that would make her sleep with him again.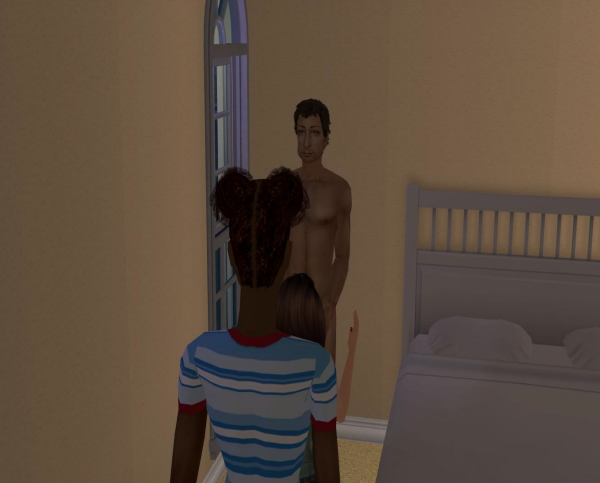 But after an hour or so it's obvious that she's had enough in her to "welcome" Keegan to campus life officially.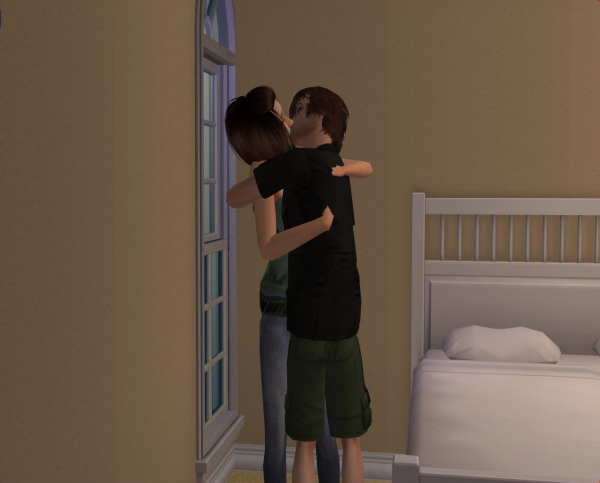 Castor finds her again and she's singing a different song now about him.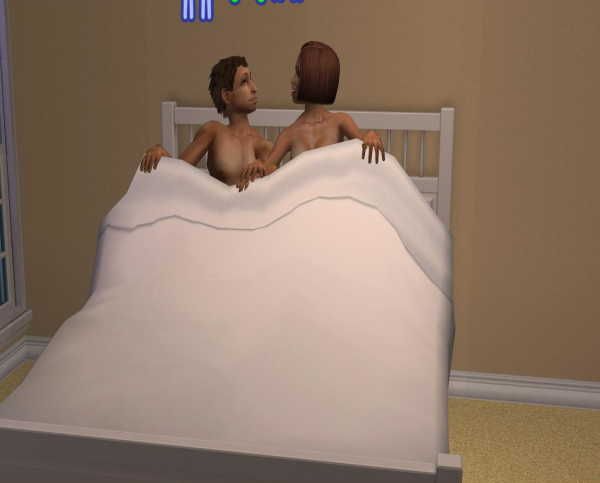 After his "welcome" Keegan is all worked up and manages to convince Chleo that now was the time for them to consummate their relationship. She's all to happy to comply.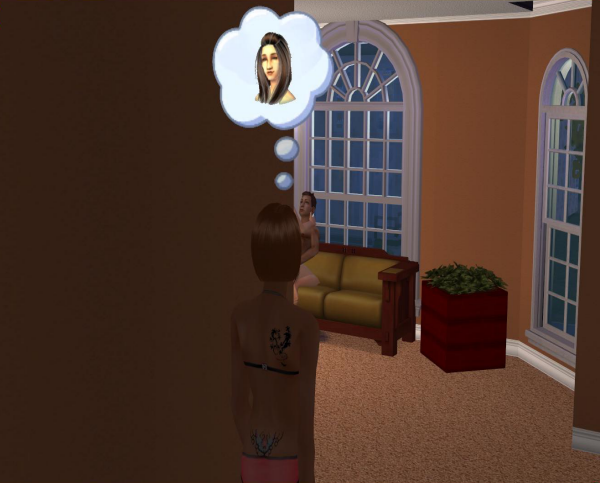 The party is finally winding down, well past 3 am. Mary is looking for Nora so that can head across the street back to their dorm, when she hears that all to familiar sounds of sex.
Man, she loves Nora. The girl is one of her best friends, but this hopping back and fourth between guys is not healthy, for any of those involved. So she only calls out that she and Marchon are leaving then heads back down the steps.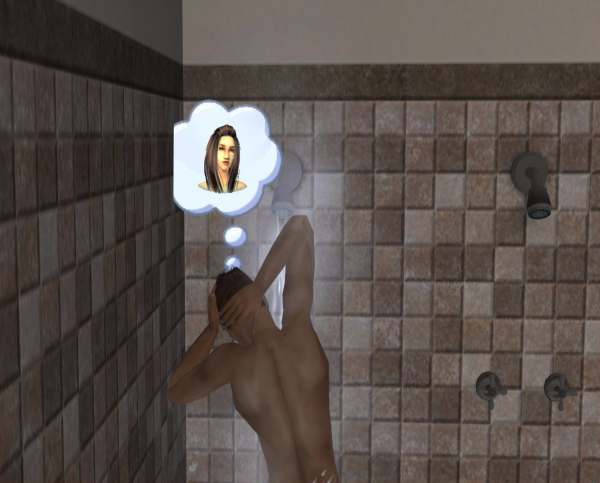 Later that morning Danny can't help but to think that he's tired of all the drama and baggage that comes with Nora. She's still trying to figure herself out. He's looking for a nice girl to settle down with, and as much as he wants that girl to be Nora, he knows deep down that it's not. Maybe it's time for him to move on.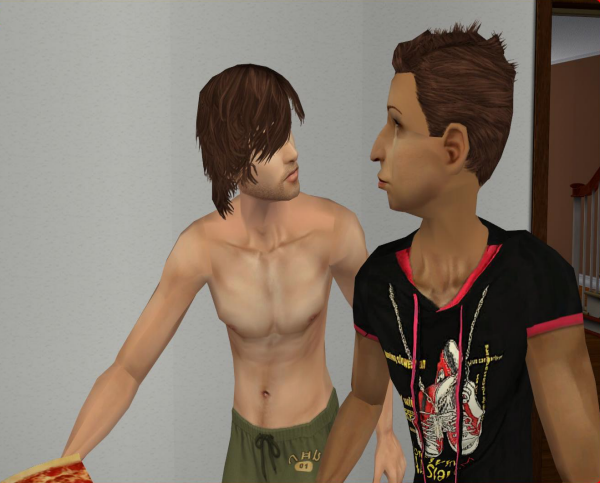 To prove his point as he's downstairs eating a late breakfast of stale pizza, Castor comes into the kitchen wearing a pair of Danny's sweats. Yeah, it's time to move on from Nora Reed.
***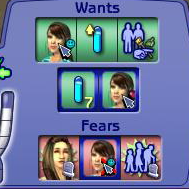 These are Ye's wants. He's been rolling wants for Cameron for a while now. It's funny, he's had a crush on her since they both aged into teens, and she's had a crush on him. She still does actually, but her crush for Viggo won out, and Ye was so shy as a teen he never mustered up the courage to ask her out. I can't help but to wonder if things would have turned out different if they had started dating instead of her with Viggo.
I will mention that while she was visiting her brother she rolled a few wants for Ye as well...
Nora. Do I need to say anything? Get a drink or seven in that girl and she goes wild. She and Keegan didn't do anything other than her showing him her oral talents, but she and Castor did sleep together. *sigh* All on her own I might add. She was a busy girl that night.
Danny is slowly getting over Nora, but he's still rolling wants here and there for her. He has rolled the want to meet someone new and to go on a date. So I think this is a sign that he's tired of her actions and playing with his heart.