September, Fall 2013, Keegan Ottamas, Chleo Gonzaga, Ricky Cormier, and Sophie Miguel are 18, Mary Snowden, Marchon Cunningham, Lilly Sanchez, AJ Christian, Harvis MacAsril, Danny Ottamas, Nora Reed, and Ye T'ang are 20, and Richard Smith is 21.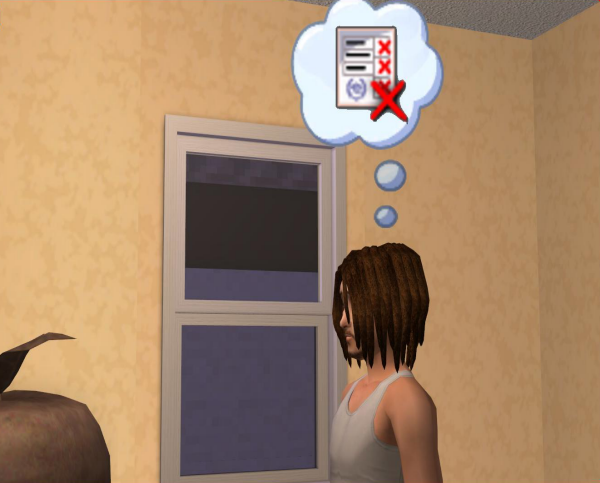 Richard is feeling a bit down now that he's on academic probation. It's not as if it were this great surprise that he would be placed on it. He hardly studied last semester and barely went to class. The majority of his time was spend smoking that bubble blower and making out with the ladies. But to know your only holding on by a wing and a prayer still hurts.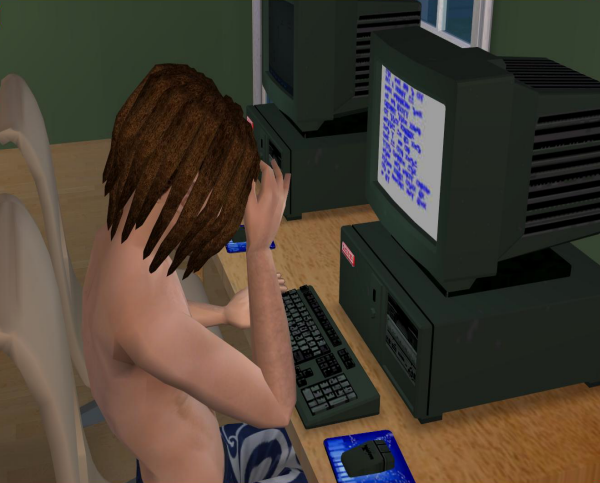 So he's made himself a promise, he's going to knuckle down and do his work. He hasn't put all this hard work into almost four years for nothing.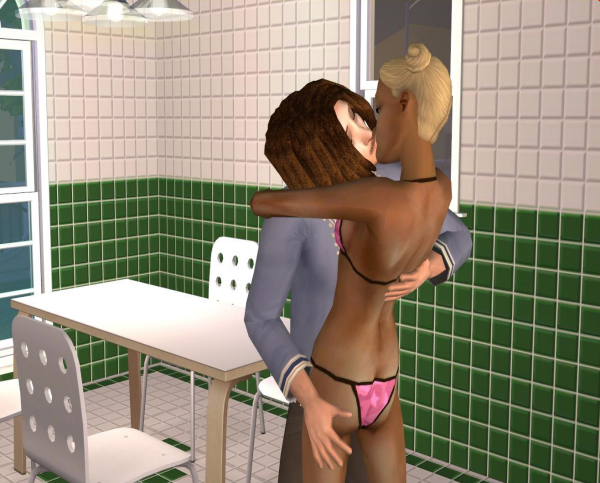 He still has time for the ladies though. You always have to make time for them!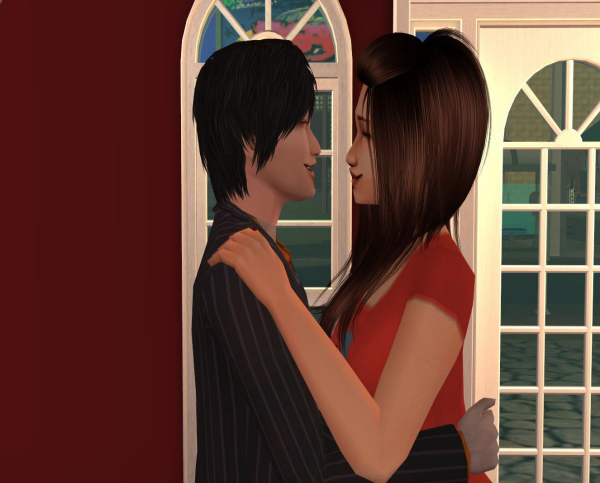 Meanwhile, Ye and Nora have been spending a lot of time together since they returned from summer break. Nothing physical, they are just enjoying each other company, talking about old times and how much they like being with each other.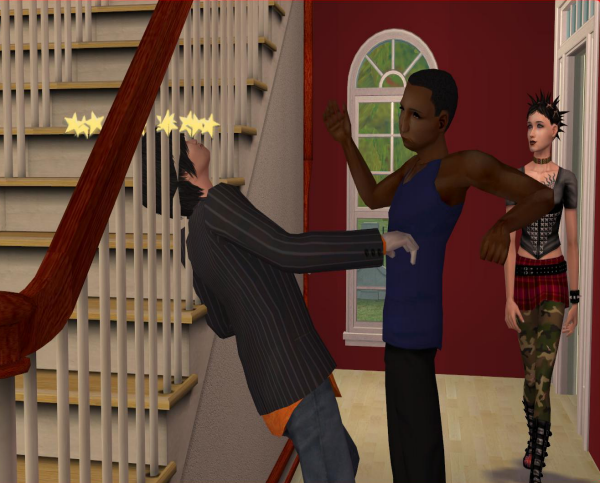 Harvis isn't too thrilled to see the two spending so much time together. He thought that he and Ye had an a agreement made back during
spring break
. But it's clear that the boy only said that to throw him off of Nora's trail. So he has a little "talk" with Ye to let him know just how he feels about their renewed relationship.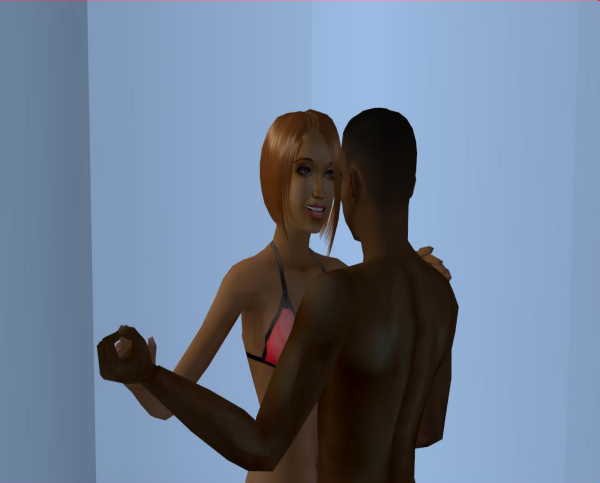 Mary and Marchon on the other hand stay out of the dorm drama. They had wanted to rent a small place for their last years of school but it fell through at the last moment. So now, they are back in the McCormick dorms avoiding all the cat fights, the bed hopping, and other stresses living with multiple people bring.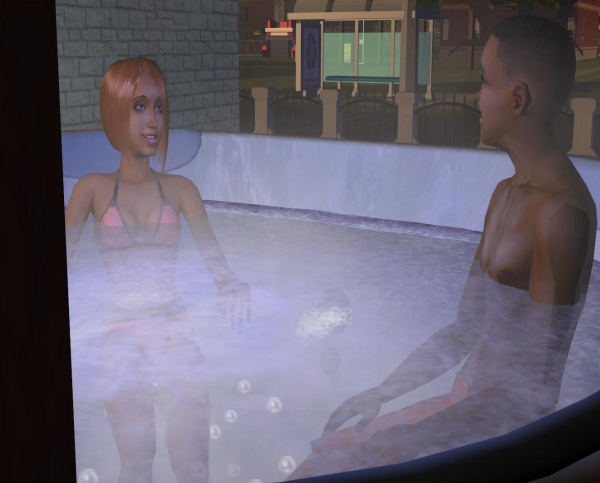 If they aren't studying they spend the majority of their time in the hot tub...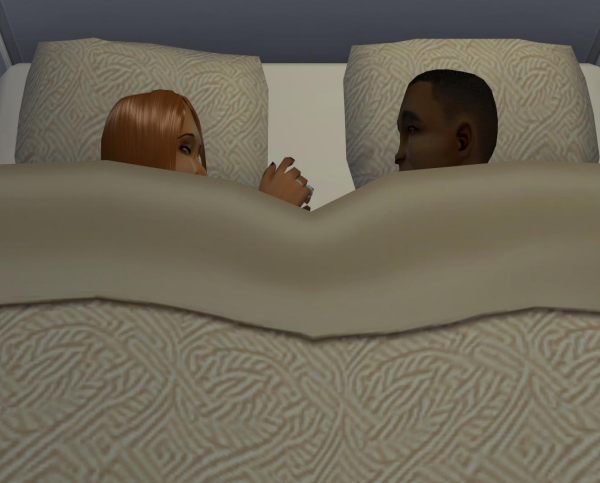 Or in bed.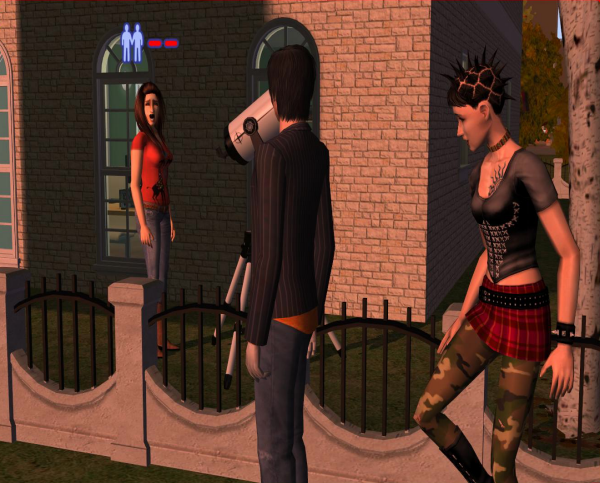 With all the ground they have covered and all the sharing of feelings, you can imagine Nora's shock when she say Ye flirting on some punk chick, right in front of her. WTF?
Ye turns to her with a smirk on his face. Yeah, he does care for Nora but paybacks a bitch isn't it? All the times she's stomped on his heart only to draw him back in. Now she knows what it feels like.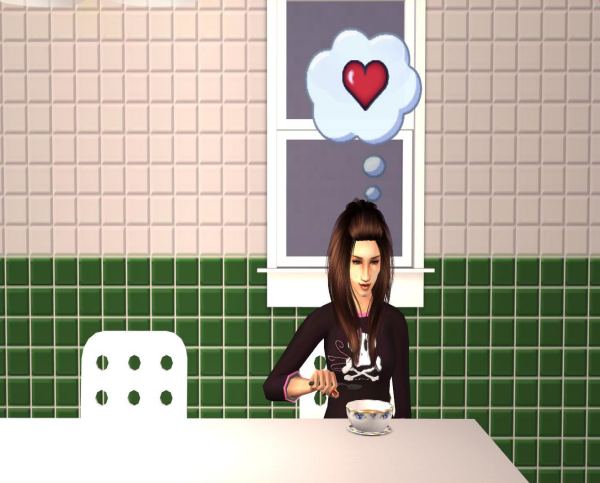 She's still in shock about the whole thing. Nora really thought that she and Ye had a second chance to work things out between them, but now she has to sit here and watch him and spiky hair fawn all over each other. It's really not cool at all.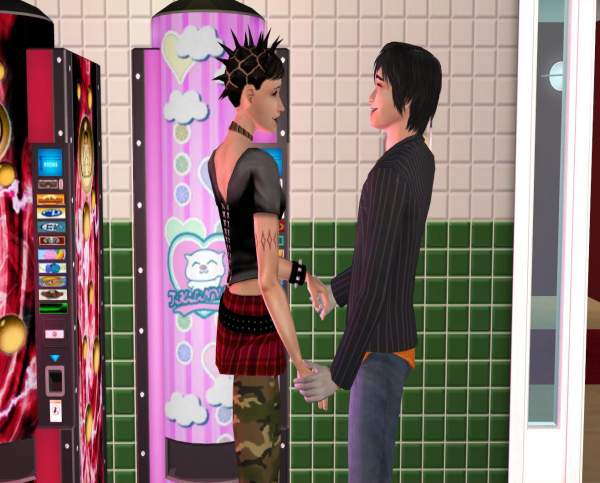 Ye is having fun! He's wishing that he moved on from Nora a while ago. There might actually be something between him and Brittany.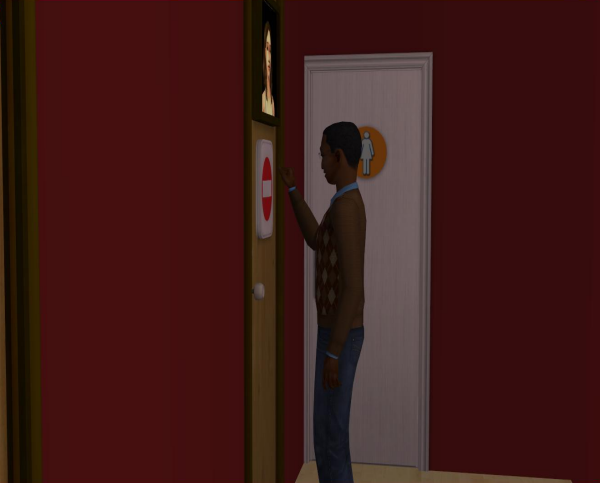 Harvis has heard and seem the discorded that has happened between his beloved Nora and his arch nemesis, Ye. He knocked on her dorm room there to offer his should to cry on.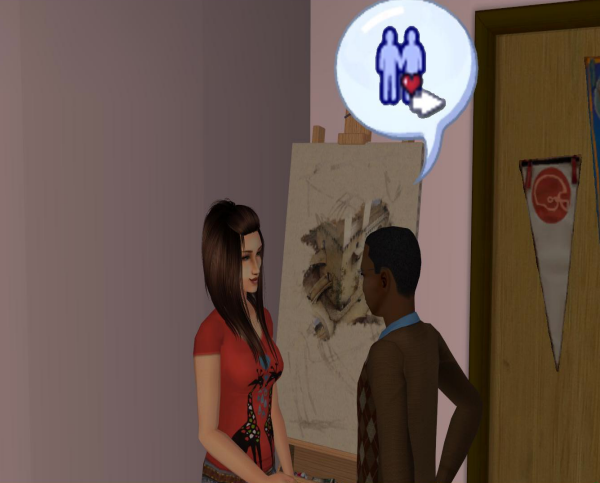 They talk for a few moments, and that's when he decides that it's now or never. So he musters up all the courage that he can find, and asks Nora out on a date.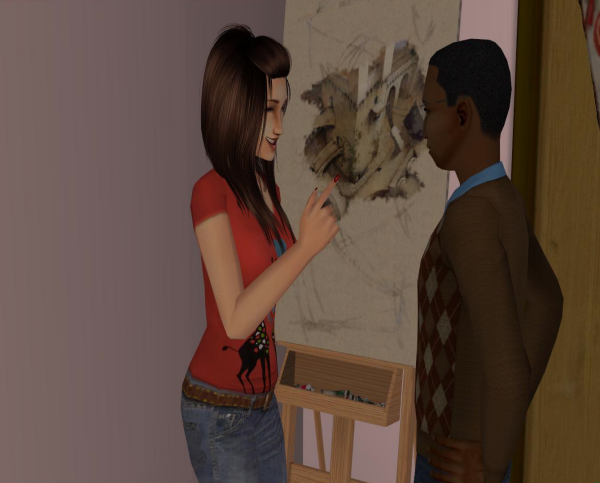 She was going to say no but decides that it might actually be fun to go out with him. So she says yes. Harvis is over the moon with excitement!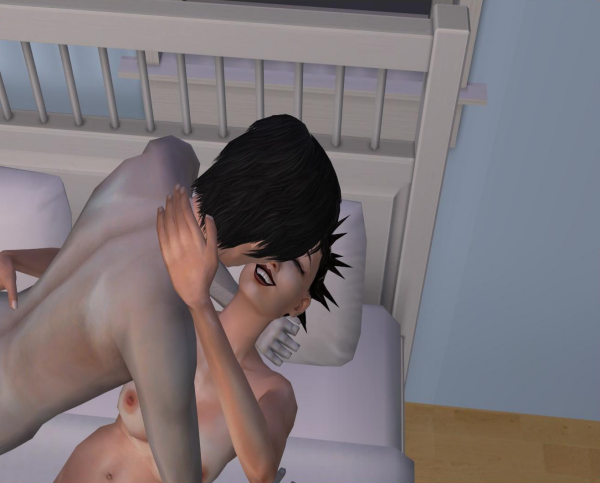 Ye and Brittany have so much fun together that they take their relationship to the next level.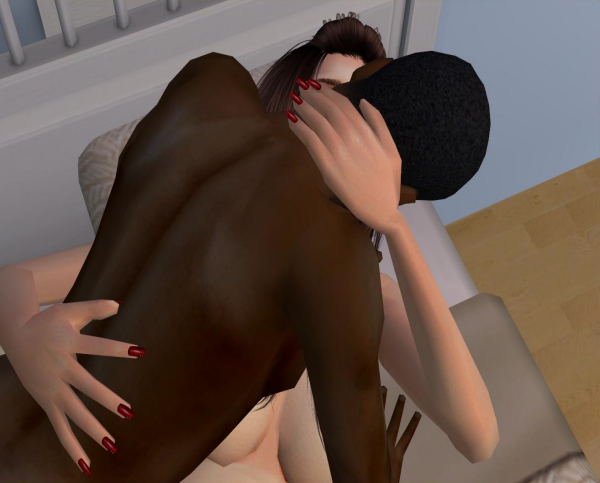 This pisses Nora off and she runs to find Harvis. Forget the damn date they are skipping straight to desert.
***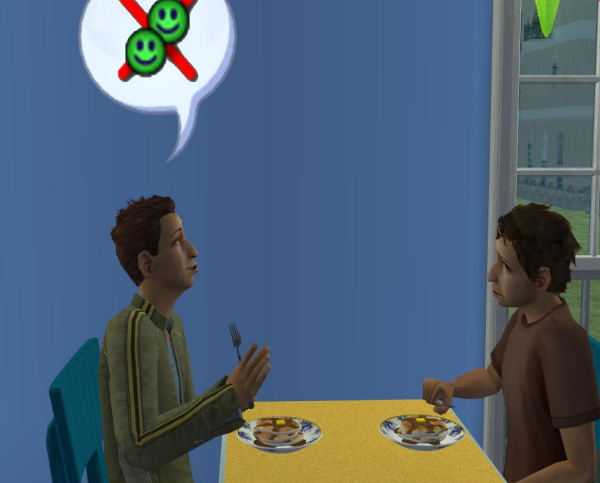 Over at the Freshmen dorms things are much less hectic. Keegan had been welcomed to campus by his older brother Danny. He offers him a few words of advice, like to say away from fast women, namely a Nora Reed. Though, it's more of selfish want for Danny. He's still carrying a flame for her. Keegan takes his advice, but he's really not looking to start anything with the girls at school.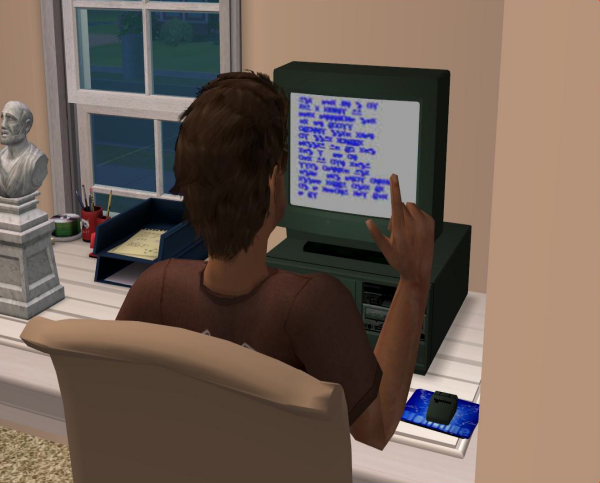 He's putting all his focus in his studies.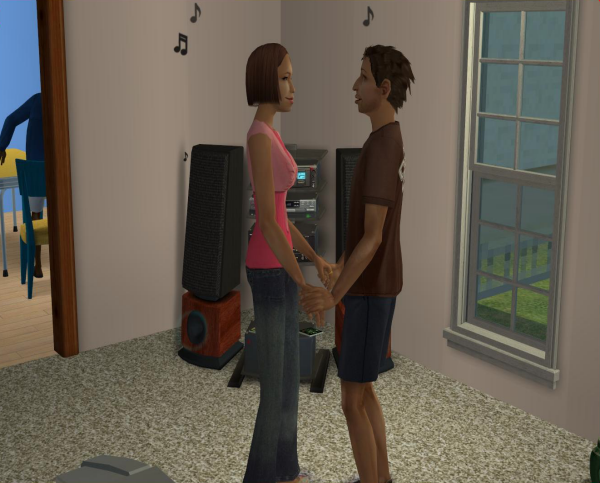 And Chloe. They started dating the last few weeks of high school and things are getting very serious between them. He's not going to do anything to mess it up.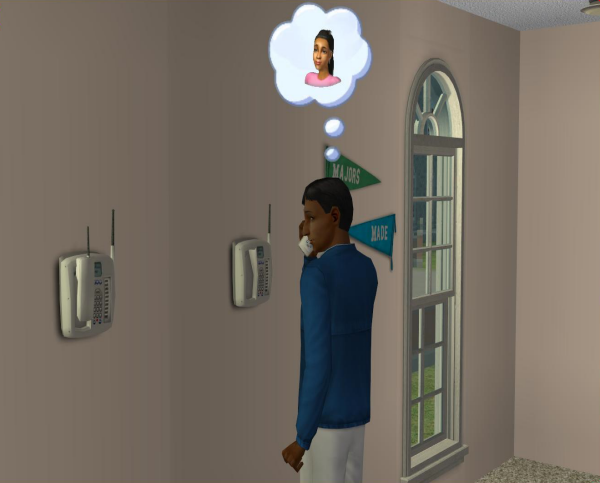 Ricky on the other hand has been getting phone calls from Sarah Corbin. She's really interested in campus life. What's it like. How are the classes. Are there cool parties. He can answer the first three questions, but so far he hasn't been invited to any parties yet. But the school year has just started so he's sure that he'll attend a few sooner or later. Sarah makes him promise to invite her to one when he gets the change.
***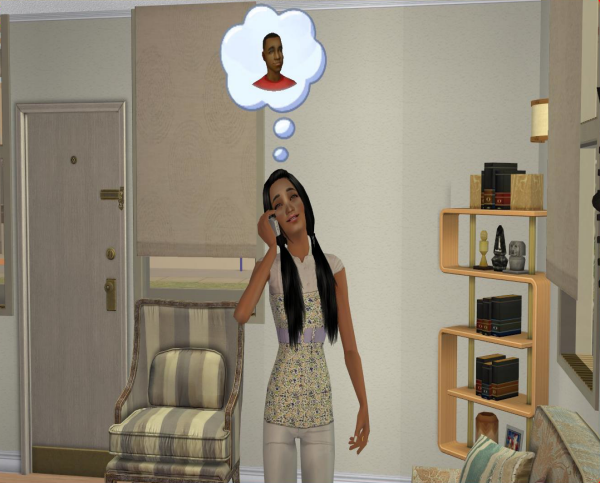 Marchon and Mary are always calling Lilly, checking up on her and the baby. It's cute but it can get on her nerves at time. They are always calling when she's trying to take a nap or make dinner, or even bath Ivy. But it's still sweet.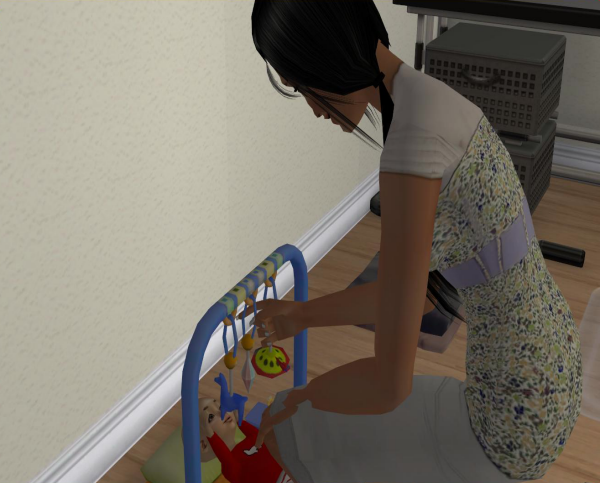 If someone had told her that she's be spending her college years stuck at home with a baby she would have laughed in their face. After her first pregnancy Lilly made sure she got on the pill. It's like 99% effective, but of course, she has to be the 1% that can still get pregnant on the damn stuff. So now she spends her days going between classes and playing with Ivy.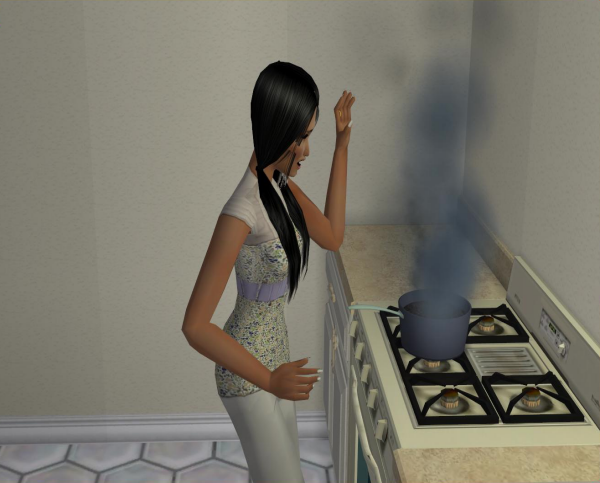 And trying to improve on her cooking skills.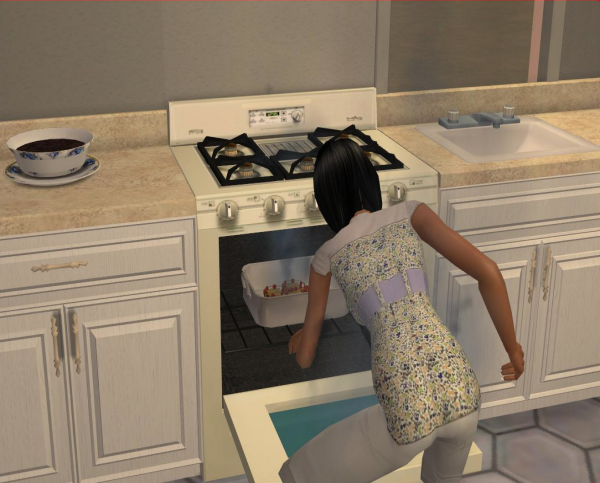 No matter how hard she tries she continues to burn anything and everything that she touches. That is still one thing she and Mary have in common.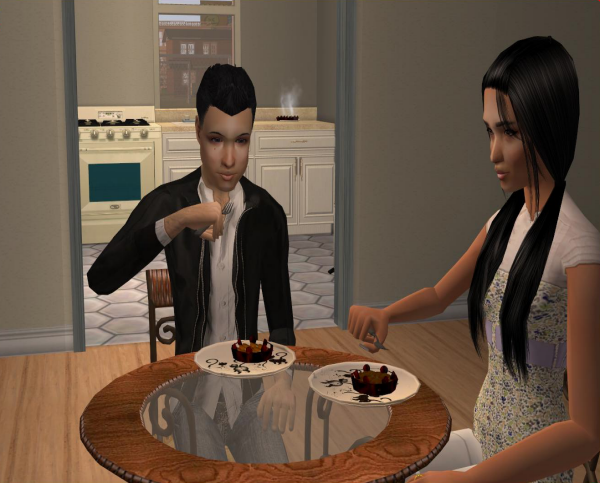 AJ is sweet though. He eats everything that Lilly makes. Even tells her that the dishes are enjoyable. She knows the truth though. She sucks at cooking.
AJ also eats a lot of pizza, the fresh and spoiled kind. As much as he tries he can only eat so much burnt food.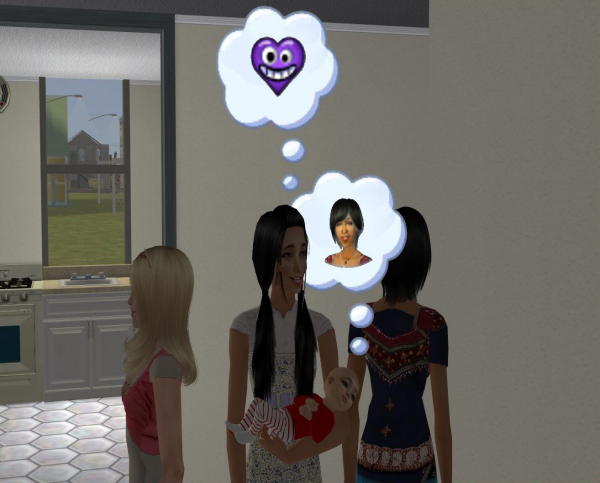 Grandma Kristen drops by a lot. She tries to visit all of her grand kids, but makes extra time for Ivy. She worries since Lilly is still in school. Lilly knows about Brooke being on birth control. She really wants to tell her not to do it period. Does she really want to risk the change of getting knocked up so young?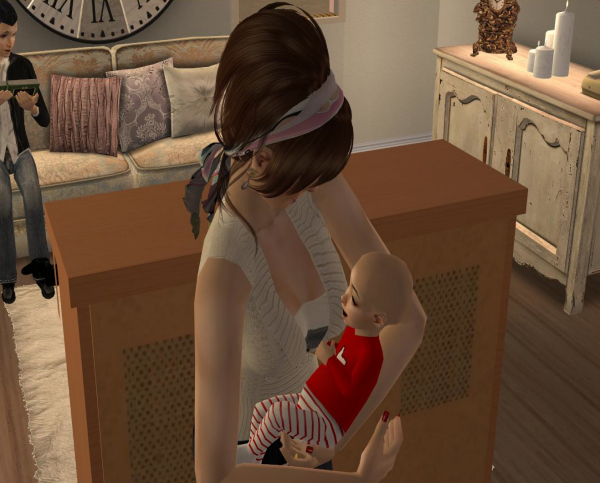 Grandma Jamie also drops by quite a bit too! She just adores her first grand baby! Ivy is the cuties little thing she's ever laid eyes on.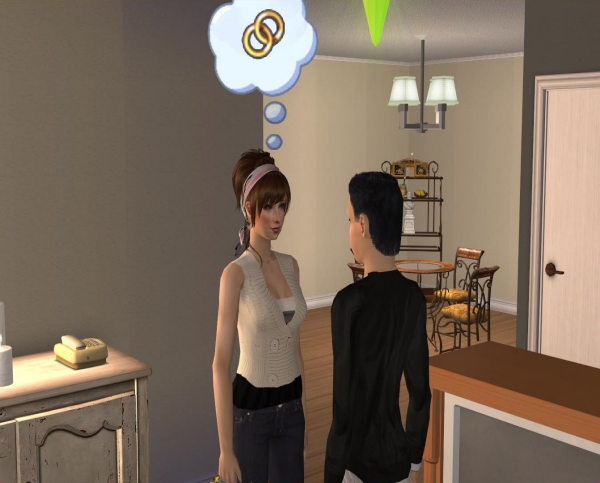 She also have other things on her mind as well. Like when will her son take that walk down the aisle and make things legal between him and Lilly. But she doesn't press. If things are "resolved" by the time they graduate though, she will.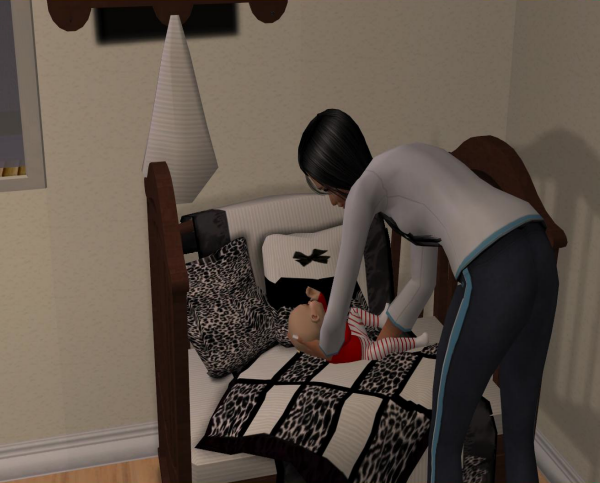 By the end of most days Lilly is drop dead tired, and so is Ivy. She's a very popular baby. And who can blame her, she is just that cute!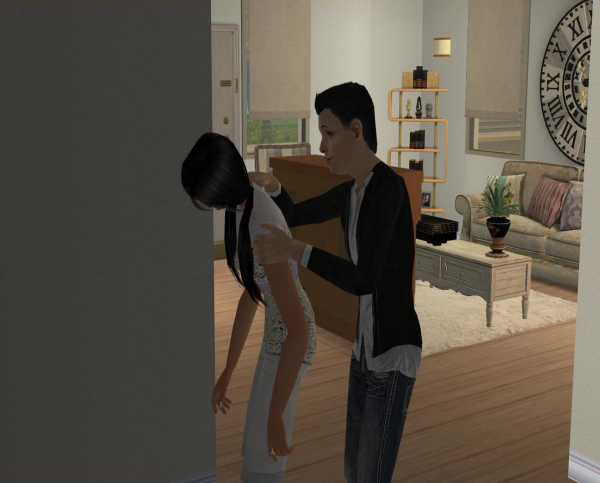 And even though he's tired to the bone as well, AJ makes sure to give a little extra special TLC to Lilly before bed.
***
Nora! Yeah, I have no words for her. Ye is very happy though. Not sure it will last long though. You know, with Nora's track record. She and Ye have been rolling wants for each other which is a surprise to me. I have no idea what's going to happen between those two.
Richard was on academic probation from last semester before summer break. I'm just hoping he's able to pull himself up, this is his last year. I need more teachers in my hood. LOL