August, Summer 2013,
Priya Ramaswami
is 58,
Sanjay
is 59, Suni si 16, and Geeta is 5. (
Oliver Brooks
is 16.)
Last updated
.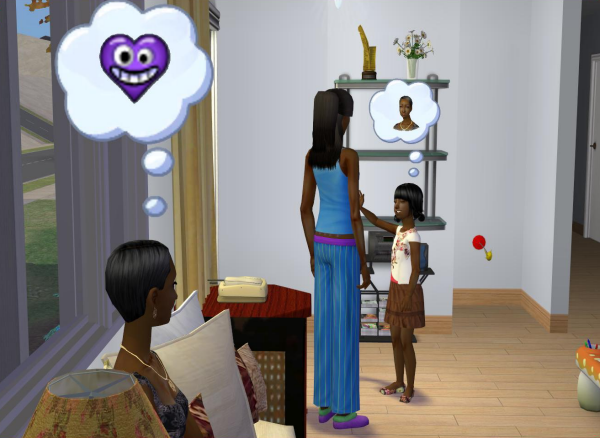 Priya watches her daughters, and it hits her just how much Suni has grown up. It's snuck up on her when she wasn't looking, and now she has this maturing young woman on her hands. And she can't help but to wonder just how much growing up has her daughter been doing.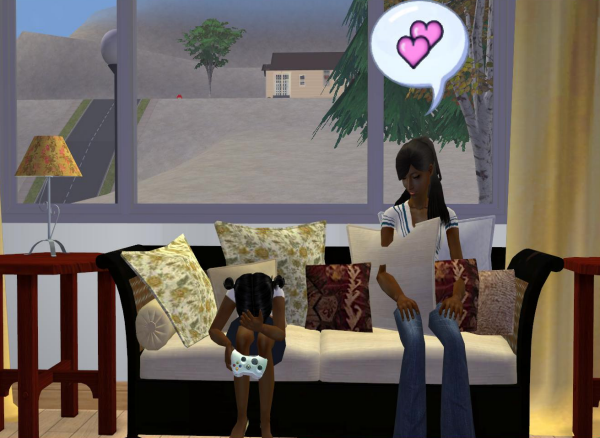 Her mother's concerns are far from Suni's thoughts though. One, she doesn't want Geeta bugging Oliver when he comes over. The girl seems to have a small crush on him and Suni hates it. Her little sister tried to monopolize all his time when he's at the house. Geeta could care less what her sister tells her. Oliver is cool and she likes playing with him.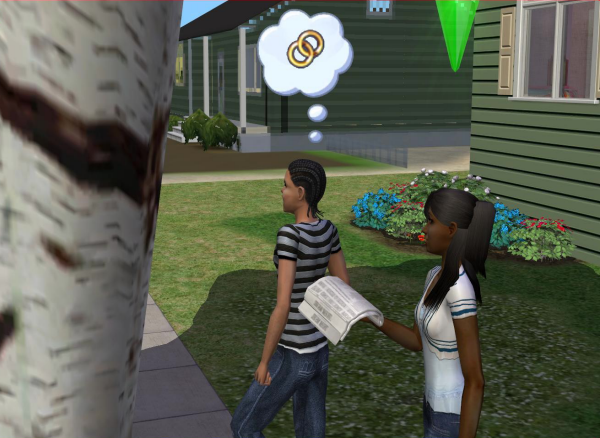 To put an end to Geeta's plan, Suni meets her boyfriend outside. It's a nice summer day, not to hot out so they can sit outside for a bit. Besides what she wants to talk about doesn't need any interruptions.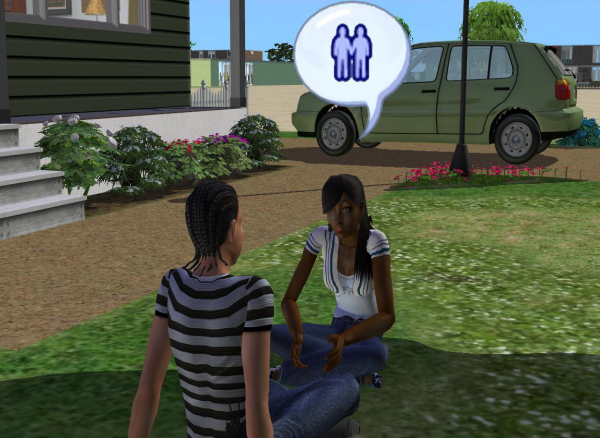 "You know graduation is just around the corner." She starts.
Oliver give her a strange look. Their eleventh grade year hasn't even started yet and she's already talking about graduation.
Suni ignores the funny look Oliver is giving her and continues. "You already know my plans for college. I'm going to study to become a doctor. But have you given any thought to what you want to do?"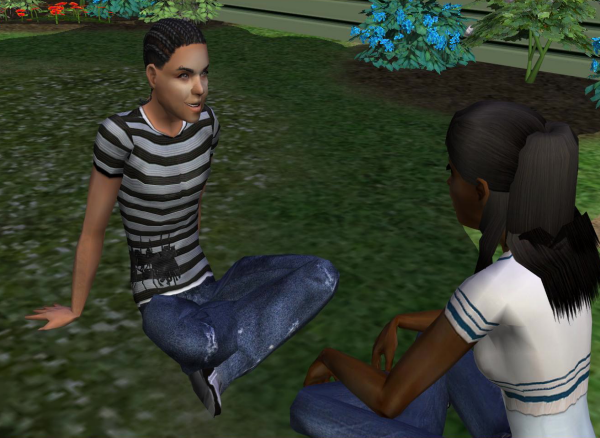 The two sit in silence for a moment as Oliver gathers his thoughts. He knew this moment was coming, he just had no idea that it would be this soon.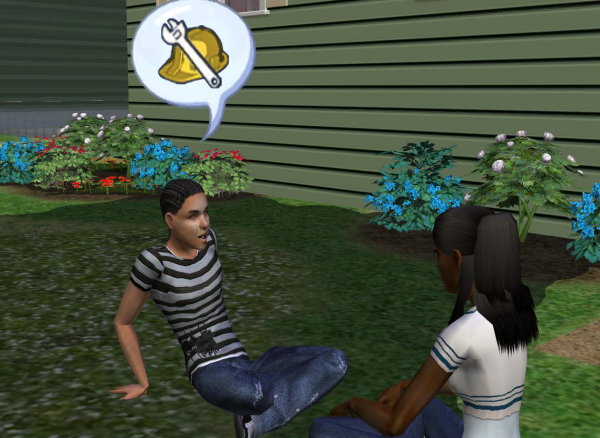 "I've been giving it some thought, too. And I'm good with my hands I like working on things. I was thinking that I could join the military learn to fix tanks and stuff."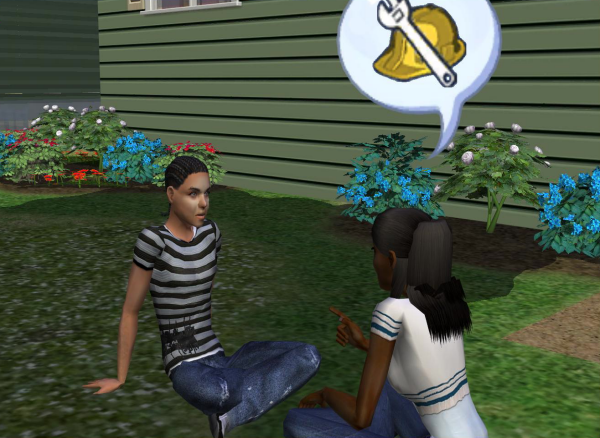 Suni frowns. "Fixing tanks and stuff? Why would you want to join the military it? It's dangerous. And I get that your good with your hands, why not go to college, get s degree in design or something. Something that isn't dangerous, that will keep you at home, safe, with me."
He knew she wouldn't understand. "College just isn't for me. I know that's something you want to do. And I support you. But if you really love me, you'll support me in my decision too."
Suni doesn't know what to say. She knows that she loves Oliver, but can she support his stupid idea?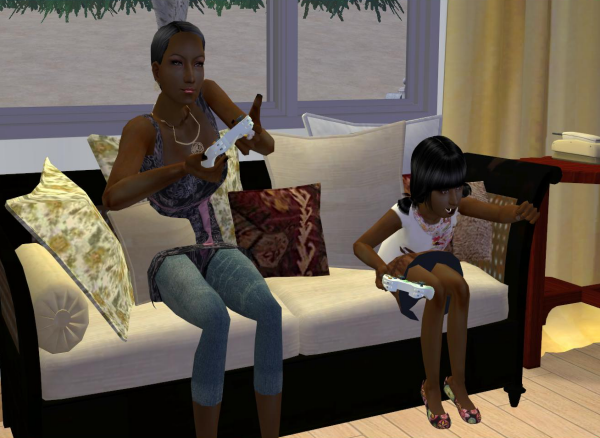 Priya keeps Geeta busy while Oliver visits. She doesn't mind. It's one of the rear days that she has off and she enjoys spending time with her youngest. But like Suni, Geeta is growing up so fast.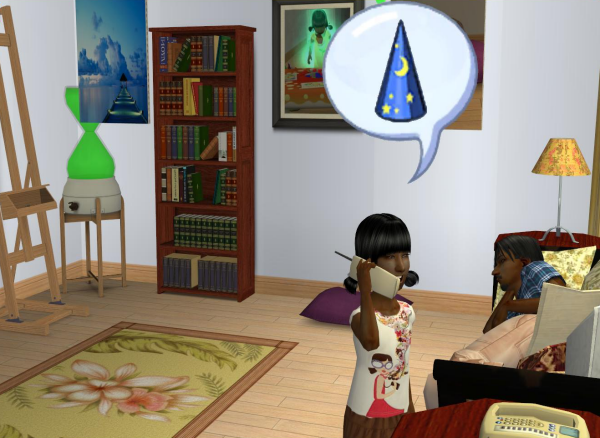 She'll only be starting the first grade this fall but she's already starting to become popular. If she isn't playing per Nintendo 64 then she's running her mouth on the phone. They will most likely end up getting her a cell phone when she gets older to keep the phone open for calls... other than hers that it.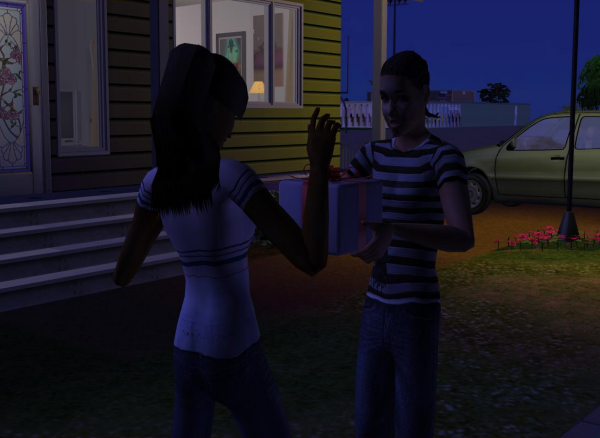 Before Oliver leaves he gives Suni and gift. It makes her smile and also makes her forget, only for a moment, about his stupid idea of joining the service. She accepts it and opens it. It's a cell phone. Which is awesome, since Geeta is always on the phone.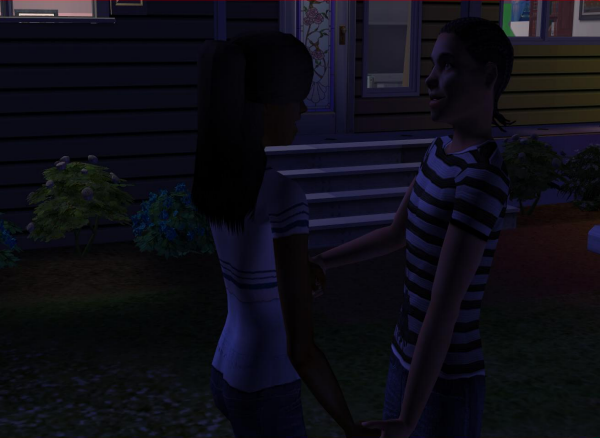 She thanks him for the gift and says good night.
"Suni, can you come sit with us." Sanjay calls to his daughter.
She takes in her parents sitting at the dinning table. She doesn't like the looks of this. But she sits down anyway.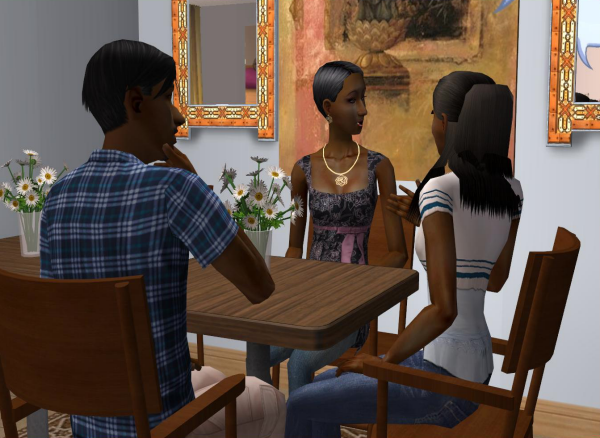 "I don't know how to say this, so I am." Sanjay starts. "We know that you and Oliver have been dating for a while now, and we also know that things are serious between the two of you. We just want to know... is.. um..." Her dad can't finish is question and Suni is starting to turn pale.
Well at least she thinks she is.
Priya speaks up. "We want to know if you two have taken things further than just kissing?"
Yup, Suni's pretty sure she's beyond pale and now is turning a lovely shade of green.She can't believe her parents are asking her this!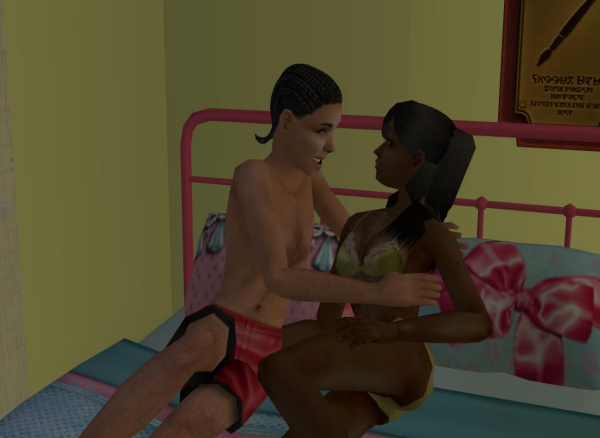 She debates on telling them the truth. And Suni's pretty sure that if the truth is known she would no longer be allowed to see Oliver.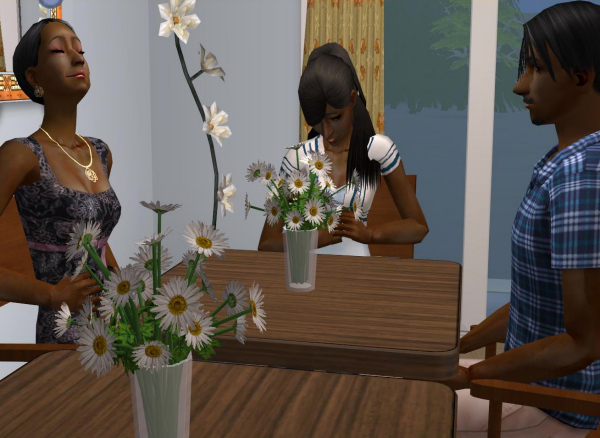 She looks down at her fingers faking disgust. "Ewww, no, mom. Me and Oliver are platonic. Yeah, we're in love, but we know that being together is worth the wait. Plus, I'm way too young." She glances up to see if her parents bought her story.
They both breath a sigh of relief. "That's good to hear." Sanjay says, just glad to hear that his little girl is still "little."
Priya smiles too. "I'm glad. And you better keep it that way."
***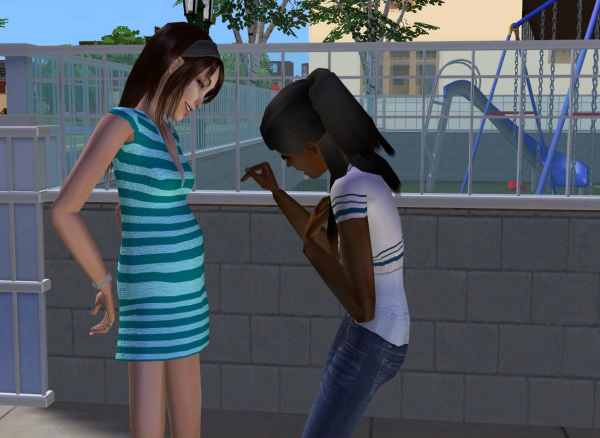 Suni and Cameron decide to drive to a park downtown. Cameron had called her saying she needed to get out of the house, her mother was starting to drive her crazy. Suni doesn't mind driving Cameron around. They are BFF's after all, plus she gets to talk to her belly!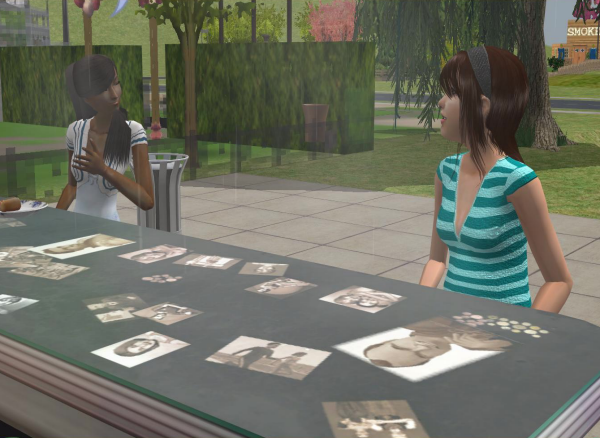 "You should have been there. I mean, I was so embarrassed. And them tag teaming me like that. And don't even get me started on Oliver and this 'I'm joining the military,' bit. I mean really?"
Cameron laughs. "I don't see why it's such a big deal. He wants to serve his country and get an education."
Suni sighs. "He can get an education at college, and after getting a degree he can work for some military company. Where, I might add, he'll be serving his country still."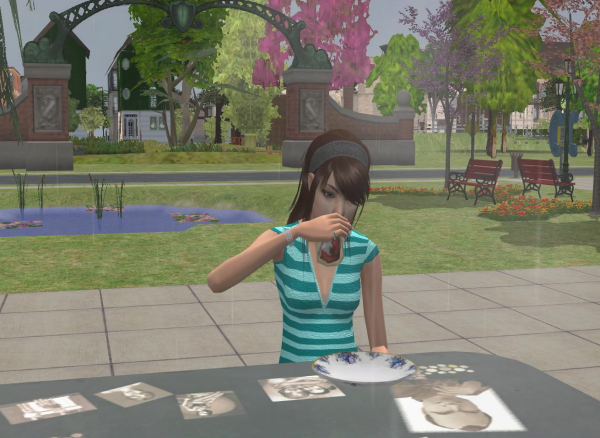 Cameron drops the subject and turns to her lunch. It's getting harder and harder for her to eat. The baby is growing which is leaving less room for her stomach, not to mention she's starting to feel nauseated once again. She also shares all of this with Suni.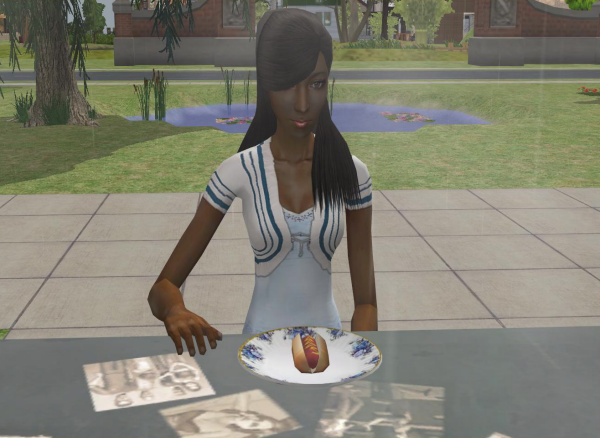 Which kind of makes her lose her appetite for her hot dog.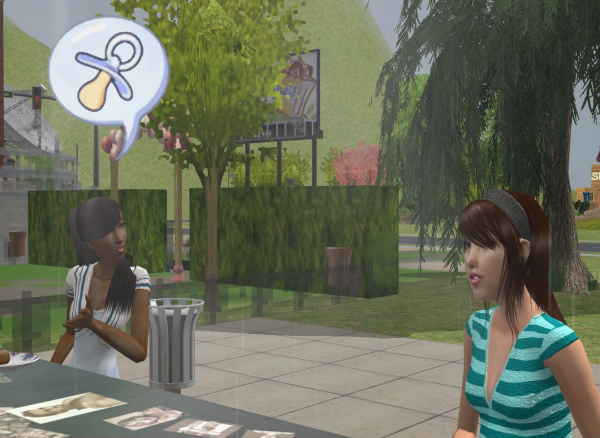 "So any news on the adoption front?"
Cameron rolls her eyes. "Ugh, that's why I needed to get out of the house. It's getting to be too much. All day long my mom had me weeding through folders on top of folder for potential couples. I wish she's just understand how hard this is for me."
Suni nods her head. "Just, just do what feels best for you. Try not to get so worked up."
Cameron snorts. "Easy for you to say. You're not living with a dictator from hell."
***

And this is what happens almost every time Suni and Oliver does it. Are they trying to make me go mad? Ever since Cameron got knocked up Suni's been trying for a baby. *sigh* So if it ever does happen I've had no hand in it.
If this update seems pieced together, I honestly couldn't remember everything I wanted to do with the update. After I had to reinstall everything (again) I forgot to save all my notes. And that included all my previous updates that I had typed up and saved on the pc not a cd. So again, if I was all over the place forgive me, and I'll send you a cookie. lol
Every time Oliver gets a moment to himself all he thinks about it marriage and Suni. I wonder if he's trying to tell me something?