September, Fall 2013 For a complete list of students click
here
. Last
update
.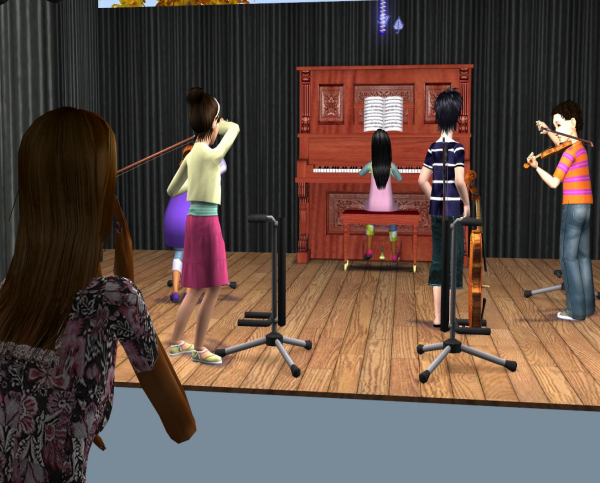 Tynisha Corbin noticed one very important thing this year. That Riverdale is going to need a larger elementary school.
Classes are filled to the brim and it's only the first day. So much so that Anya Kent had to keep the preschoolers and kindergartners in the auditorium/music room. But it wasn't so hard. She feels that all the little ones sound wonderful.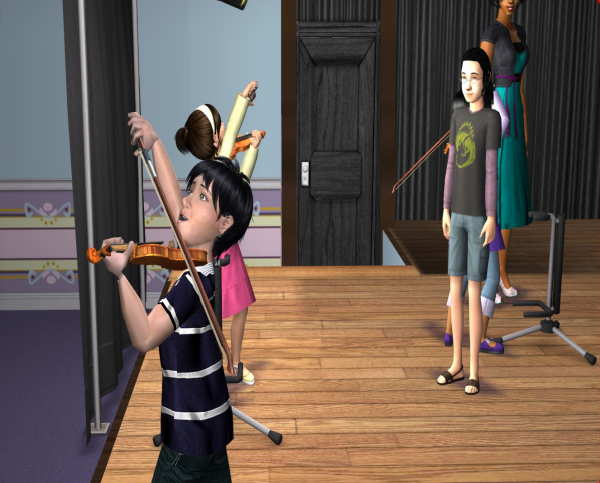 Tylor stops by to check in on his cousin. This is Alex's first year, so he wants to make sure that the boy is adjusting okay. From the looks of things, he is!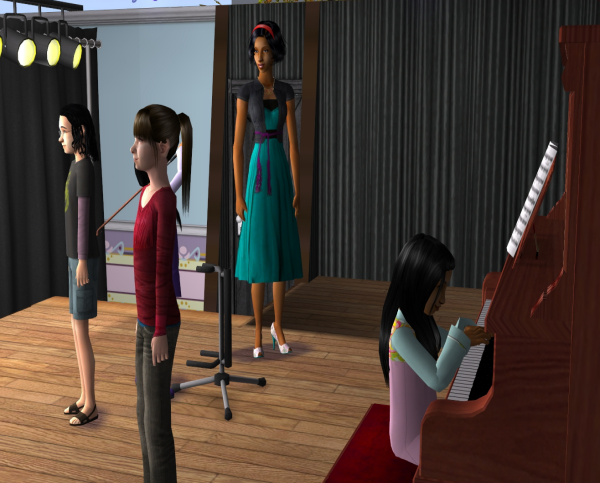 Tynisha is even drawn to all the music. She's surprised that such small children show such great promise as budding musicians. But she thinks her daughter, Natalie, stand out above everyone else.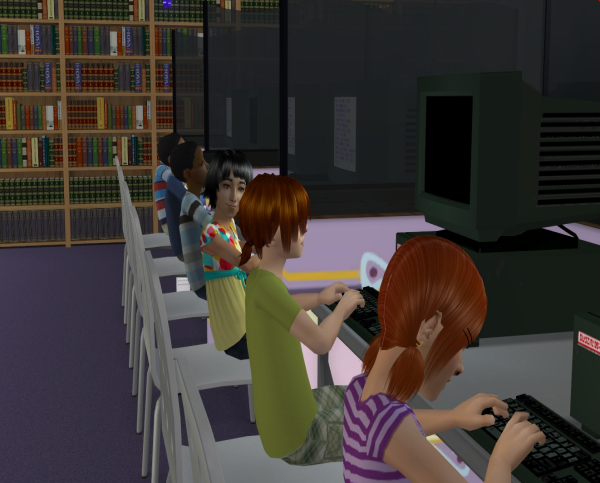 Last year Kira had a small crush on Tylor Patrelli, but it looks as if summer has washed him from her memory. Now her focus is on Nick McPhee. She thinks he's really cute with his red hair and green colored eyes.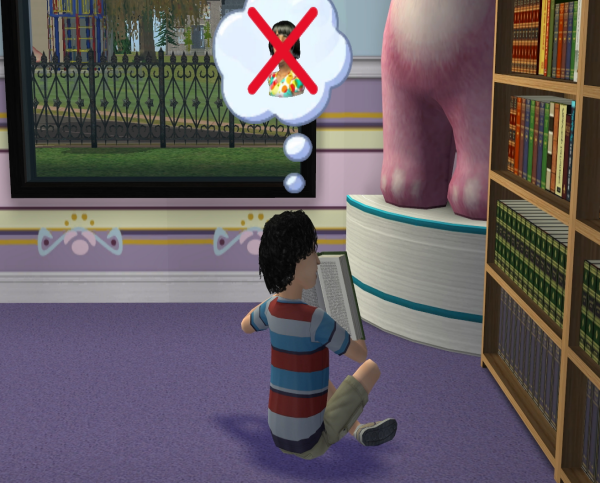 Lars is writing in his diary instead of heading to lunch or playing during recess. He's worried that someone, mainly Kira, will read what he's writing about.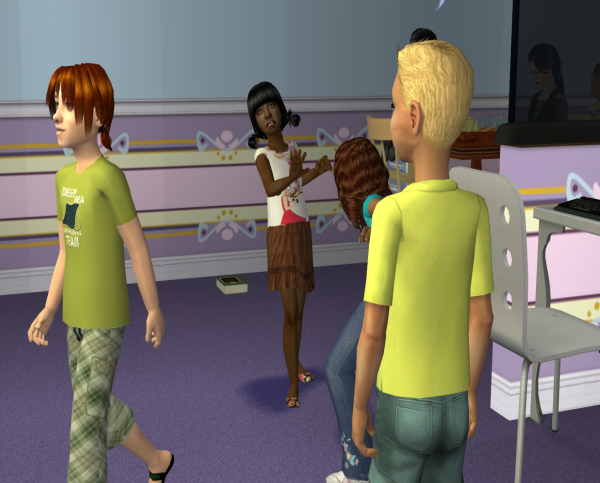 But he shouldn't worry about Kira or anyone else for that matter. They are to busy playing cops and robbers, or heading off for some much needed free time.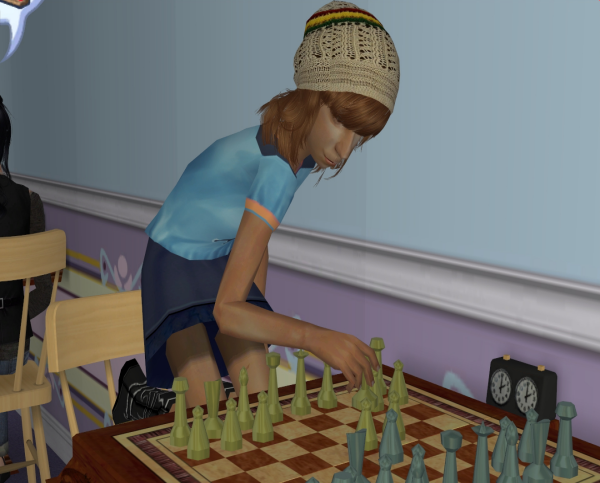 Amanda Ottamas decides to stay in the library and play chess. Not many kids like her, they think she's weird, and therefor they don't ask her to play or hang out.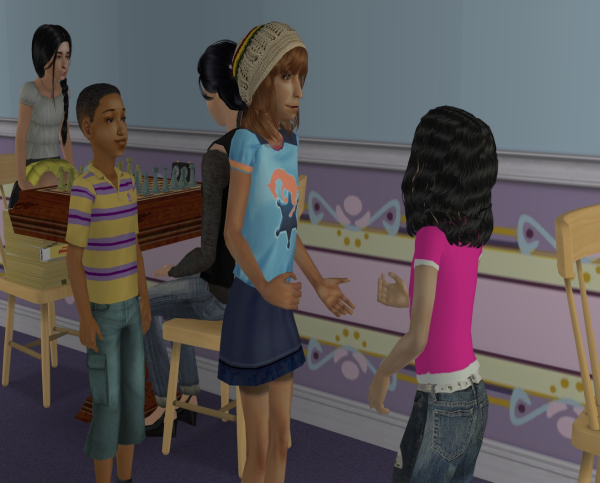 Adrian Chew doesn't think Amanda is so weird, she actually thinks she's cool and wants to hang out with her.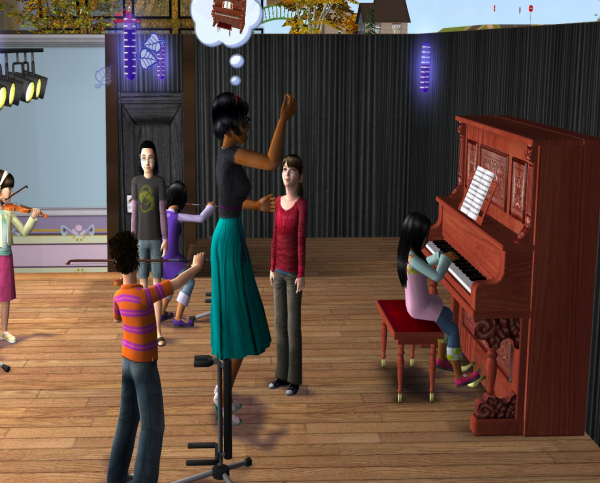 Tynisha is still enjoying the kindergartners and preschoolers music playing.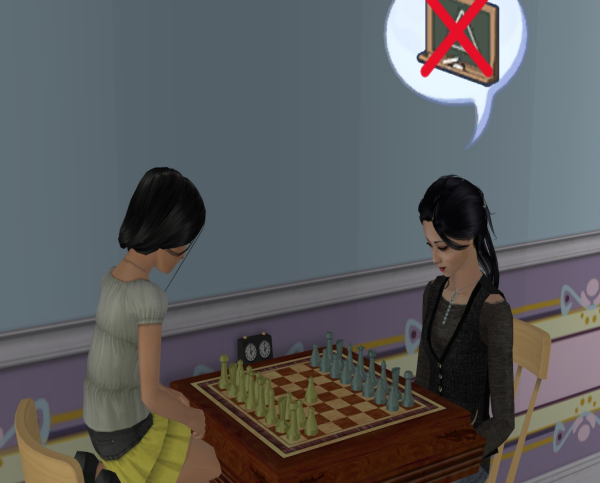 While Ruiling plays chess with her mom.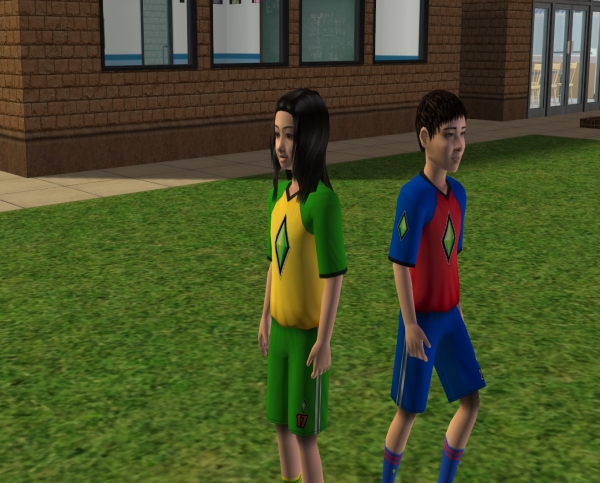 While twin sister, Ruolan hangs out with Aaron playing basketball. He's just told her that his dad is Chinese like hers. She thinks it's cool!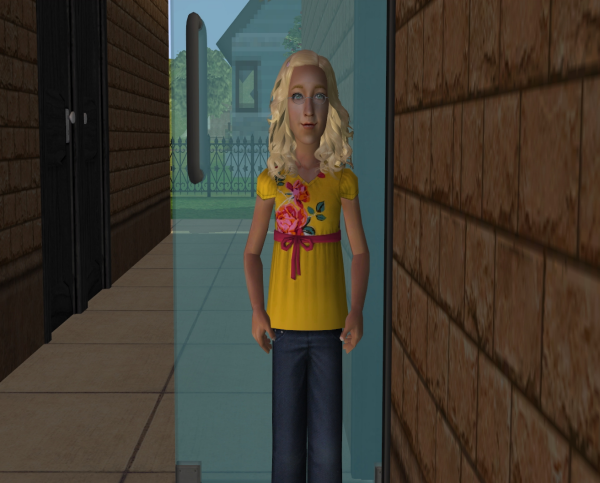 Jordan is missing her mommy. This is the first time that she's been away from home without Sharla. So she hangs back, keeping to herself.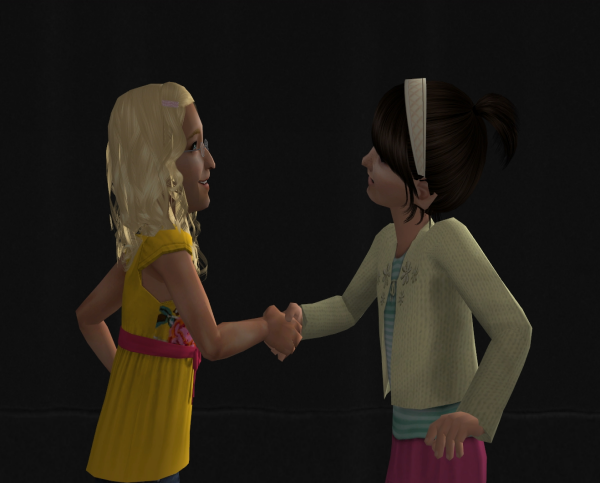 Which doesn't last long once Becca spots her. She introduces herself. This looks like the start of a beautiful friendship!
Nick and Beth play together. You would think since they spend all their time together at home on the farm, that once they get to school they want to be with other kids. But they rather play catch with each other. Amanda is also enjoying playing catch with Adrian.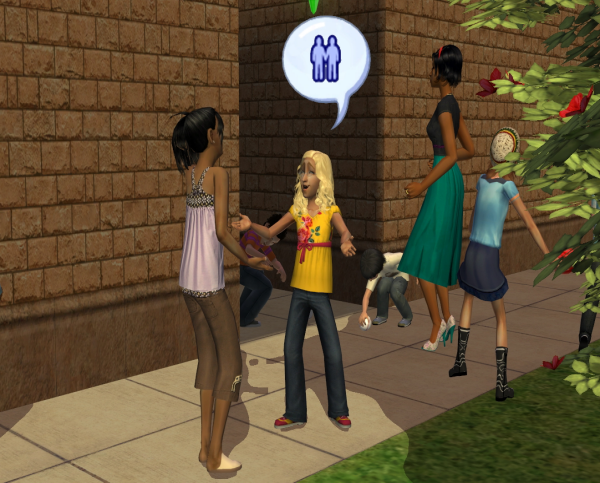 All in all the first day of school for the students of Riverdale Elementary was great! Old friends reunited. New bonds were formed. And the principal and teachers realized that they are in need of a larger school.
***
I had no idea that there were that many kids enrolled in school this round. So yes, they are bursting out of the school. LOL I'm either going to have to download a bigger school or try and build one. *sobs* I suck at building. So we'll see.
Not much happened this play session, but I think you can guess that. Many kids don't talk to Amanda, and I figure it's because she keeps to herself, plus she dresses "funny." But that's just her. You either like her or you don't.
Jordan also kept to herslef this round. I think she was missing her mom. Even with her cousin there (Amanda) she still felt alone. But she warmed up after Becca started talking to her. They both have rolled the want to become friends, so I'm going to work on that.