November, Fall 2013, Dominic Phillips is 38 and Nadya is 46. ( Vanya Novak is 20, Shaw is 5, Tandi is 3.5, Bart Ottamas is 24, Nanat Novak is 67, Mathew is 65, Nathan and Tosha Novak are both 33 and, Mary Beth is 2.5) Last
Update
.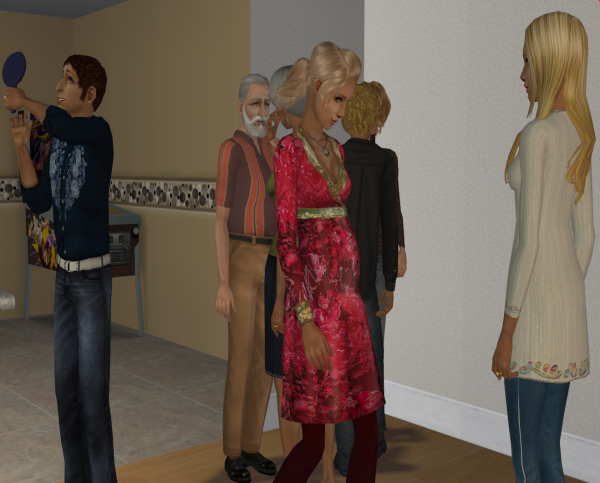 This Founders Day the Novak clan gathers at Dominic and Nadya's new place. It's a newly built duplex rental; very expensive and has a wonderful view of the lake just across the street. Everyone is very impressed.
Thanks to a jackpot lottery win they were able to afford new furniture as well. Dominic had bought the ticket on a whim, he's very glad that he had. Being eight months along in her pregnancy though, Nadya just hopes she can be a good hostess.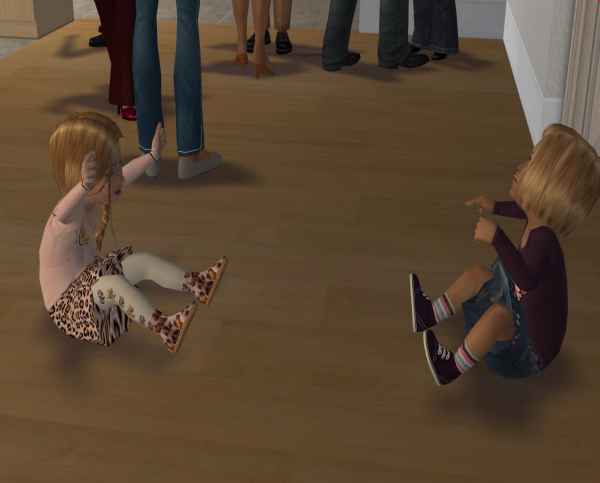 Tandi and Mary-Beth haven't seen each other in a really long time and, Tandi has no idea why this kid is trying to hug her. Mary-Beth really doesn't remember her cousin either, but she's a people person and enjoys giving out hugs. Not letting someone hug her hurts her feelings.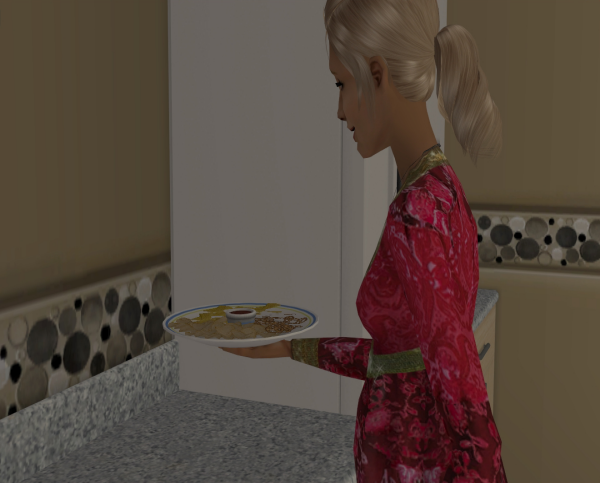 Things get off to a promising start, with a chips platter to keep everyone from starving as they wait for dinner time to roll around.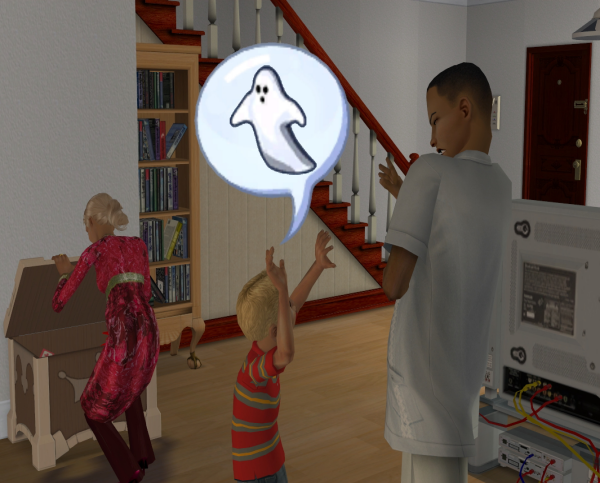 Shaw explains to Dominic how much fun he had on the haunted Mansion ride at Disney. Clearly, Dominic is not impressed. He hates ghosts and anything that goes bump in the night.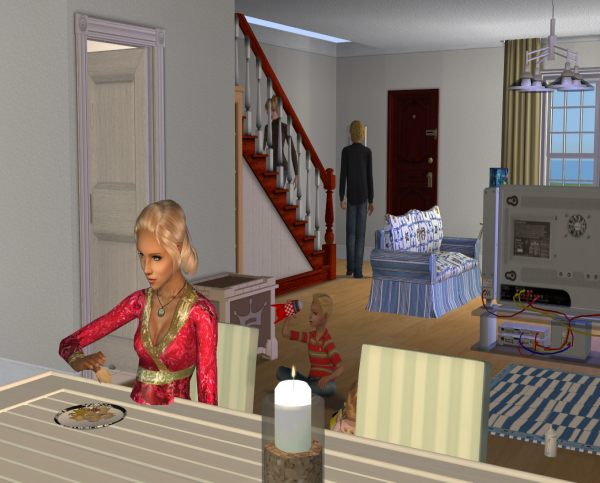 Nadya is the first to make use of the chips platter. She's been extra hungry this month. And while everyone is distracted, younger brother Nathan and his wife, Tosha, sneak upstairs for some in between the sheets action.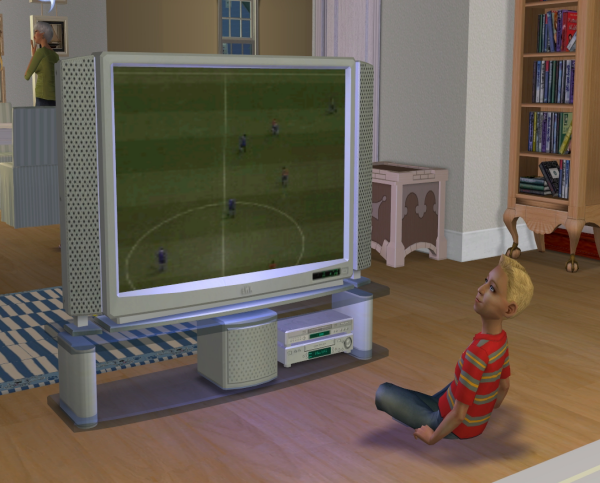 Shaw sits and acts like his watching the game on the television. In truth, he's trying his best to overhear the adult conversation going on behind him.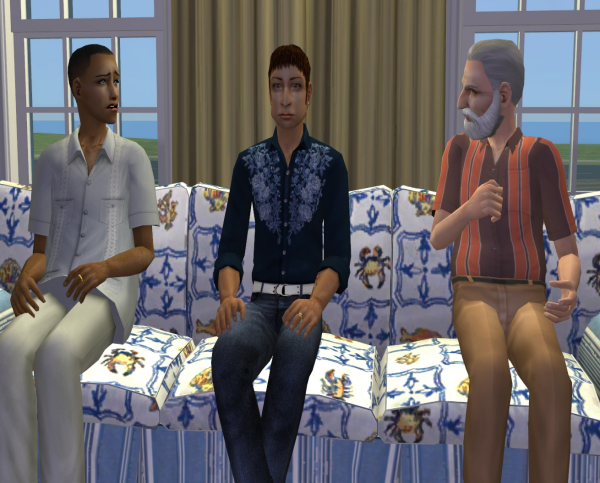 Which isn't much. His dad, Bart doesn't have much to say and lets Dominic and Mathew carry most of the conversation. He really doesn't fit into this side of the family. Next year he hopes he's able to convince Vanya to spend Founders Day with his family instead.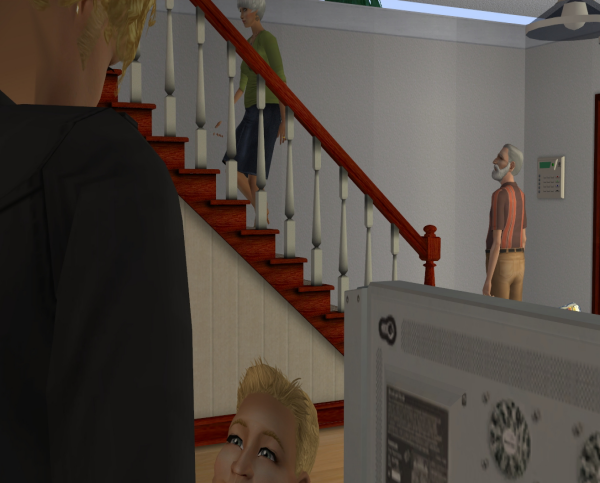 It's Nanat and Mathew's turn to run off upstairs like a newlywed couple. Though they have been married for years now, they're still all over each other. Nanat's kids think it's cute. They're happy that their mom found love after their father died. To bad
Newton
couldn't be here to share in their joy.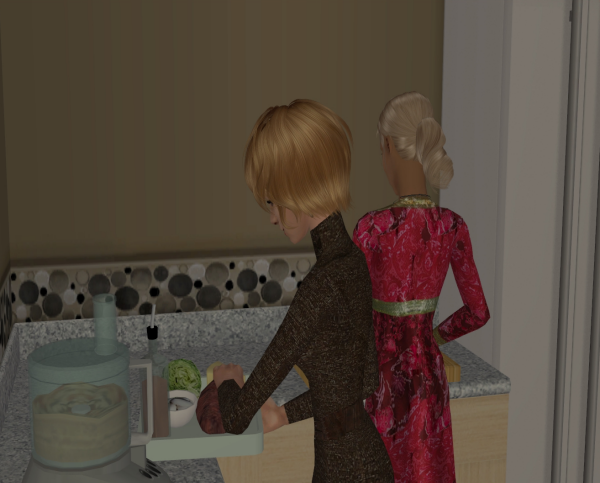 It's finally time to put the finishing touches on the Founders Day meal. Nadya works her magic on the main course while Tosha makes a delicious salad to go with.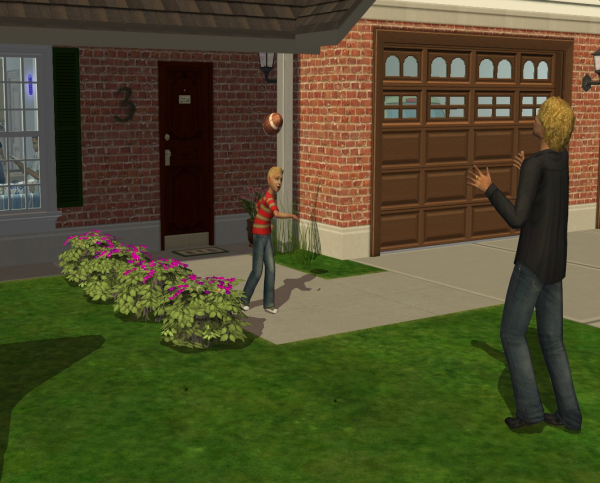 Nathan and Shaw toss around the ol' pig skin as they wait for dinner. But what Founders Day would be complete without a game of football?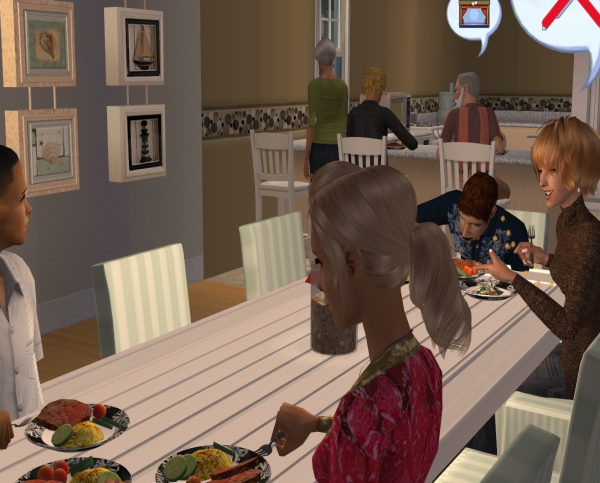 Everyone sits down to enjoy their meal.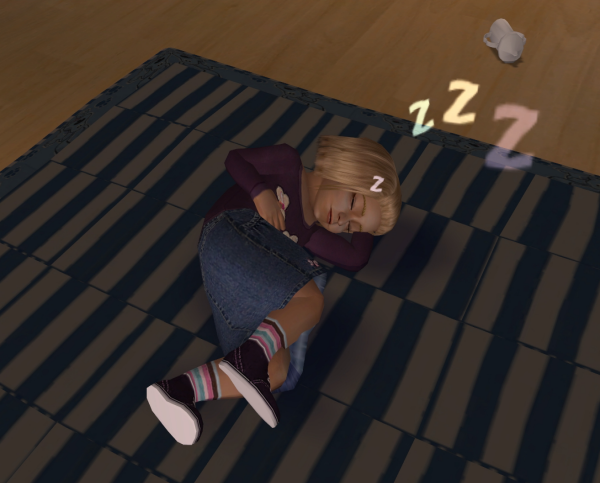 Tandi is all tuckered out and goes to sleep before she can even eat.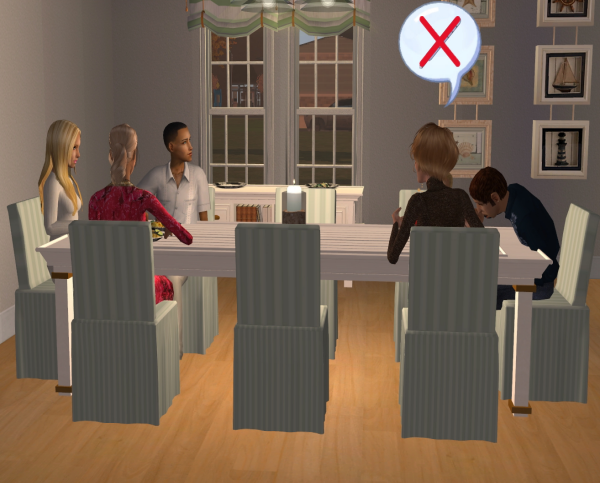 And of course the main topic of conversation is the flu. Since it's fall the nasty virus is back. Bart just got over it, but Tosha thinks she may be coming down with it.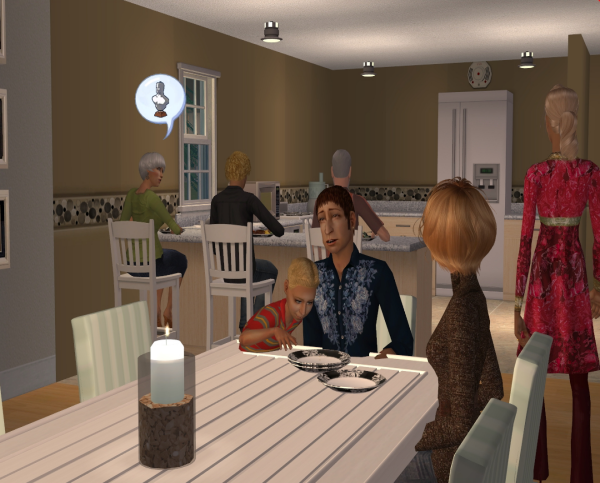 Shaw is such the little gentleman as he clears up the dinner dishes.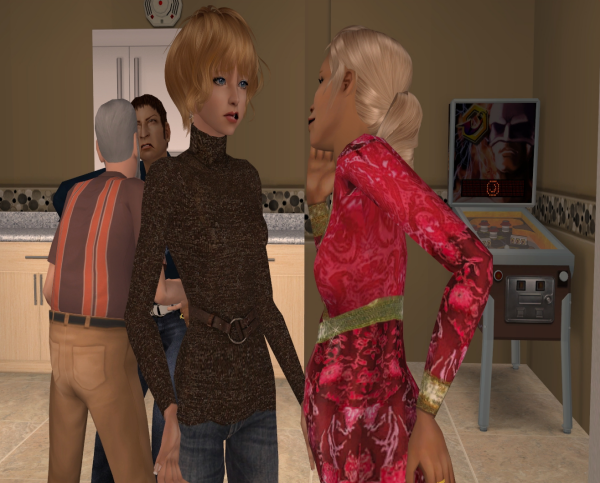 Nadya asks Tosha when she and Nathan are going to have another baby. Tosha shrugs, she isn't planning on having anymore. One baby is enough thank you very much!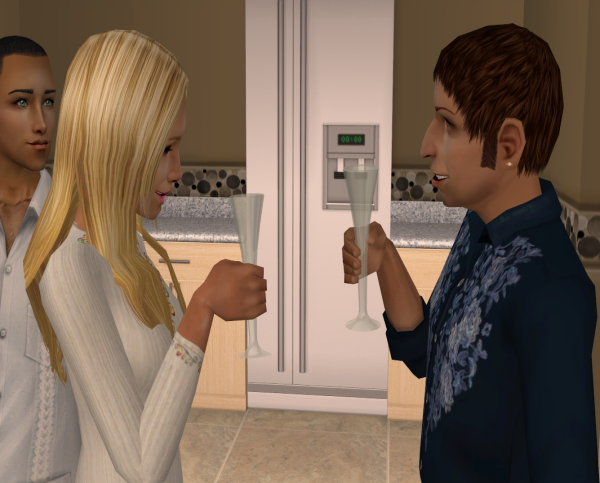 After all the dishes are cleaned and dessert has been eaten, Bart and Vanya announce their engagement and that they are expecting baby number three!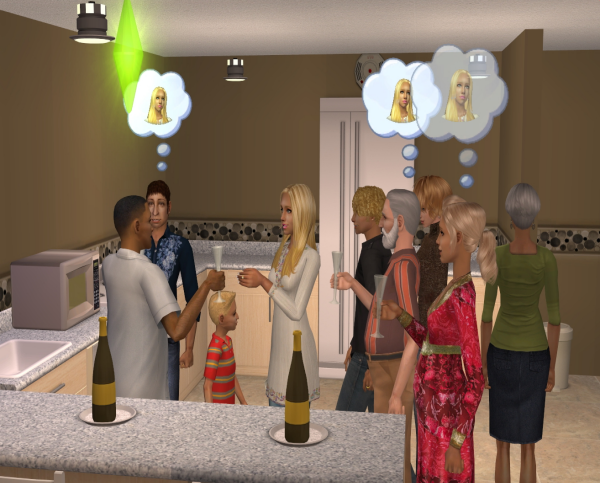 Everyone is thrilled and toasts to the couple's happy news!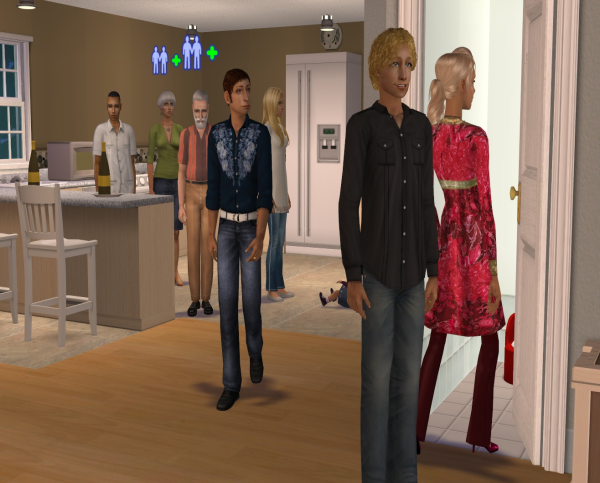 The night comes to a close and everyone says their goodbyes and heads home. Happy Founders Day Riverdale!
***
Not sure that I will do a update for every Founders Day, but this is Riverdale's version of Thanksgiving. Not only celebrating the founding of their hometown but also celebrating the fist dimension, and those founding sims in the 2D world.
Vanya getting knocked up was a surprise. She has the fear of having a baby ever since she gave birth to Tandi, but Bart had the want and I guess he took control of the matter. LOL Their engagement was planned though since they both have the want to get married.
The wedding is January 2014, a month before Vanya enters her second trimester, she doesn't want to be showing when she gets married.
The Novak and Ottamas clans are so large there was no way I could fit them all under one roof.
Dominic rolled the ROS for will the lottery.