June, Summer 2015, AJ Christian and Lilly Sanchez are both 21.5, and Ivy is 1.5.
Narrated: Lilly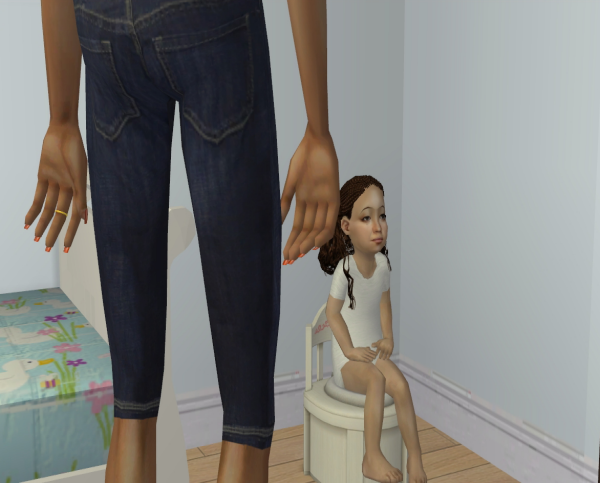 "My life hasn't changed much since graduation. I still have to get up early to take care of Lilly, but I no longer have to dash off to my afternoon classes. But between potty training..."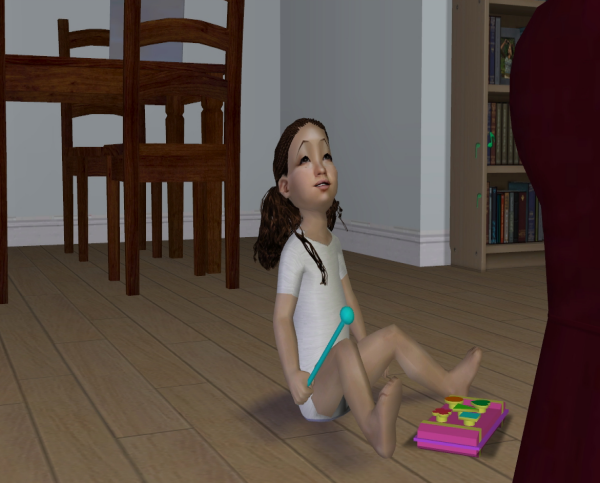 "My very own private concert my Lilly..."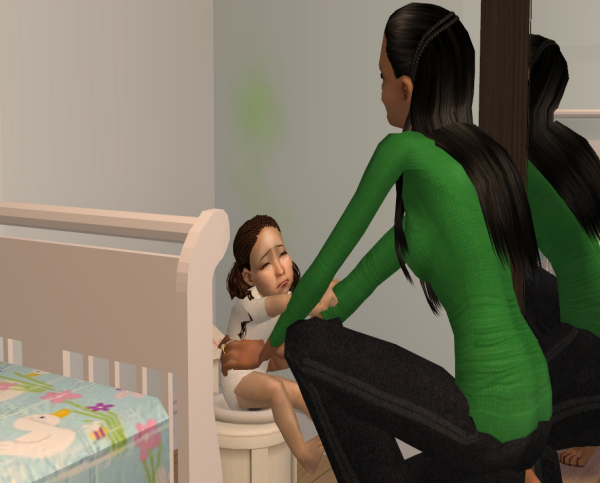 "And missed potty moments..."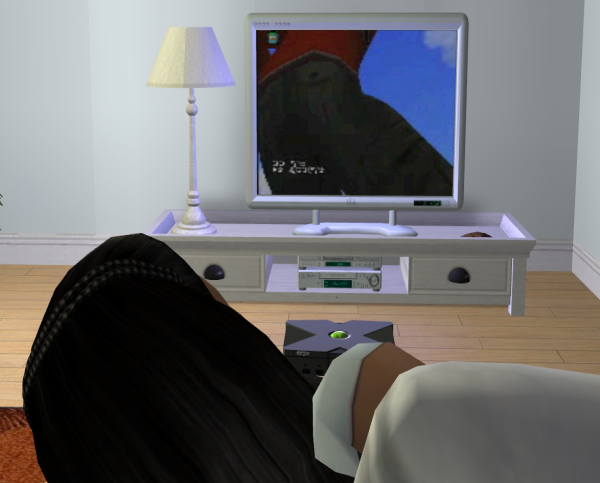 "Something has be weighing on my mind."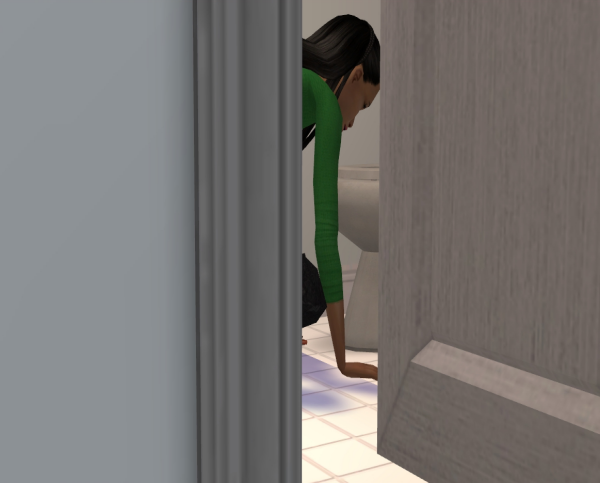 "And on my stomach. Which is never a good sign!"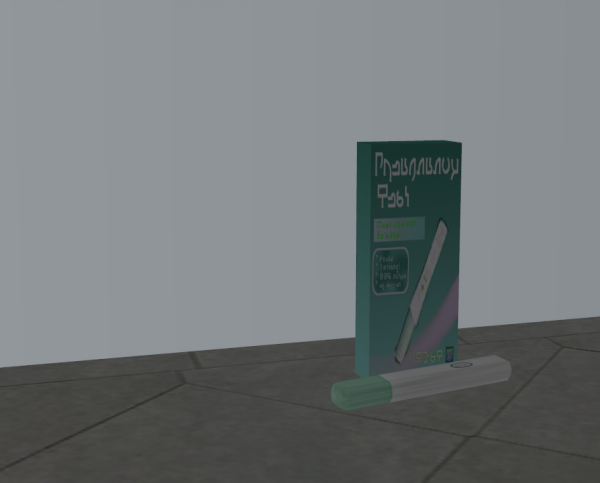 "So, against my better judgment I went out and bought a pregnancy test. Figured since AJ and I have been extremely careful, I wouldn't be needing one of these for a long time. Guess I figured wrong."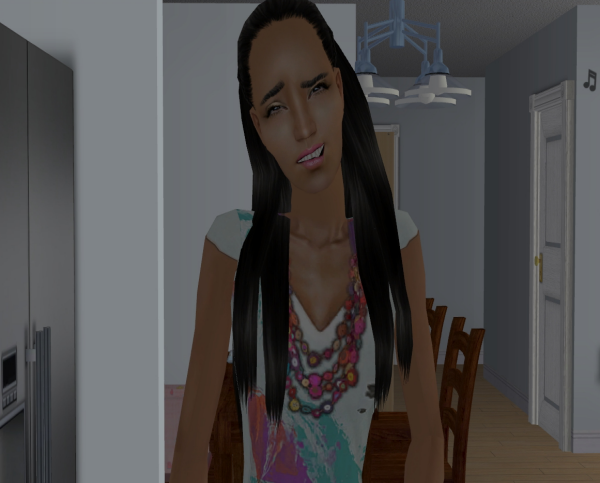 "I wasn't pleased with the results either. Why can't anything ever work out in my favor?"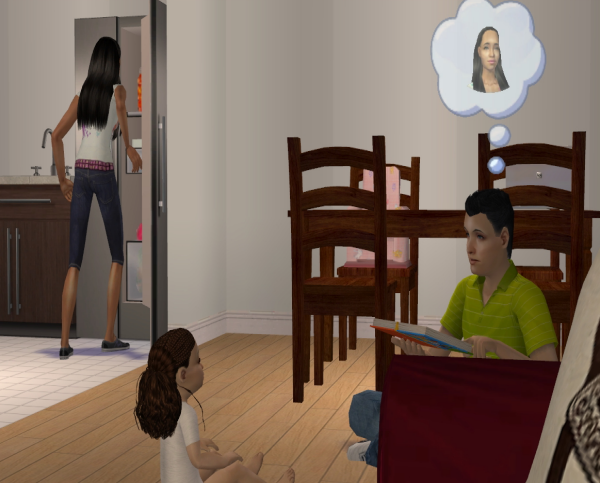 "I think AJ figured something was up with me. I don't know if I gave any vibes off or anything. But maybe it was because I stood a little too long in front of the fridge while deciding what was for dinner."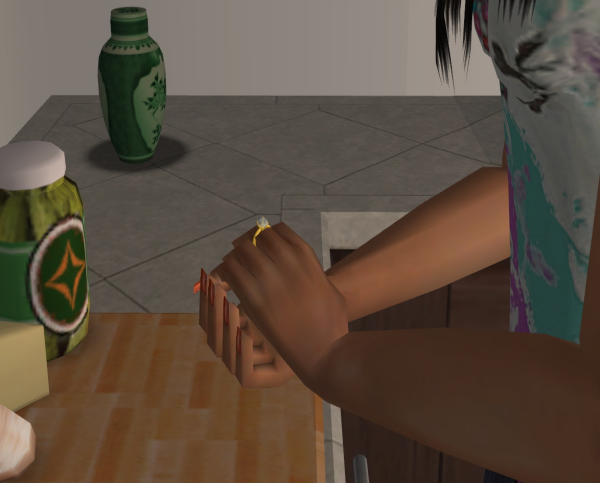 "Or may be I took a little too long shaping each patty before plotting it in the griddle."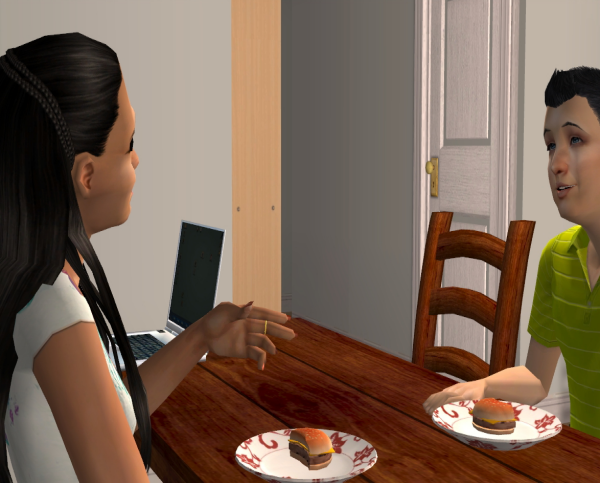 "What ever it was, he was waiting for me to start talking. I just blurted it out. That we were expecting... again."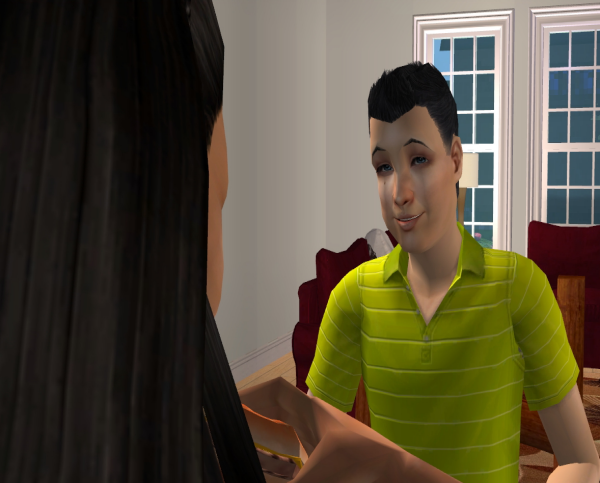 "He sat back in his seat, giving me this smug grin. He already knew that I was pregnant! How in the world did he know before I did? Men are strange like that I guess."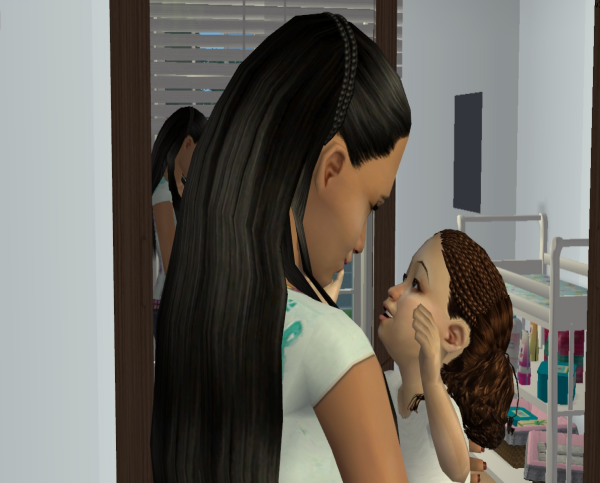 "So it looks like you're going to be a big sister, Ivy. Not that she understands are even cares at this point. But she'll get used to the idea ready or not, because this baby is on it's way."
***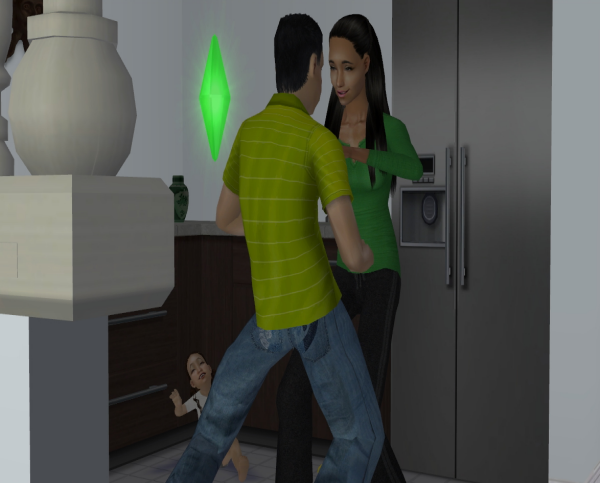 I love this pic. They are have "music/dance" as their hobby so they all dance together. Isn't Ivy just adorable!!!
Lilly got pregnant on my last play session in uni. before they graduated, so that was in May, and June she found out. Again, this baby was not planned. AJ and Lilly are both still on BC, and like Ivy, this was a risky woohoo/failed BC pregnancy.
Lilly is due Feb. 2016, oh, and before I forget, though it wasn't in the update. They have set a date for the wedding. Upon moving into their new apartment, Lilly rolled the want to marry AJ. So it will be Summer of 2016.