March, Spring 2016, Robert and Cynthia Kim are both 63, Viggo is 17. (Cameron Smith and Sarah Corbin are both 19, Jayden Smith is 2.)
Last update.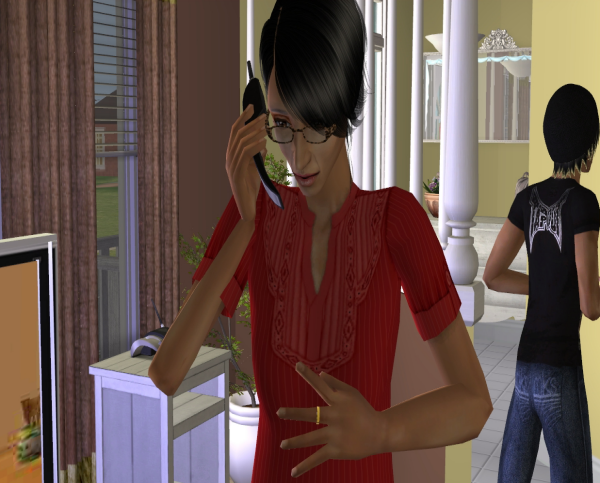 When Justin called and told them that they had to talk Cynthia thought nothing of it. He wanted to set a time that was good for her and Robert to meet with him. But their schedules were kinda hectic right now. So with a heavy heart he informs his mother on the going ons in his life right now, most notably the tryst with Ginger and her subsequent pregnancy from it.
Cynthia is floored by the news. How the hell did this even happen? Why did he even let it happen? And worst yet, the foster parents of Ginger want a paternity test to prove that he is the father. Then they will go from there. And just what do they mean by "go from there?" That doesn't sound good.
Justin assures her that he will take care of everything. But she's convinced. She advises him to get a lawyer, he's going to need one, she feels. And what about the girls.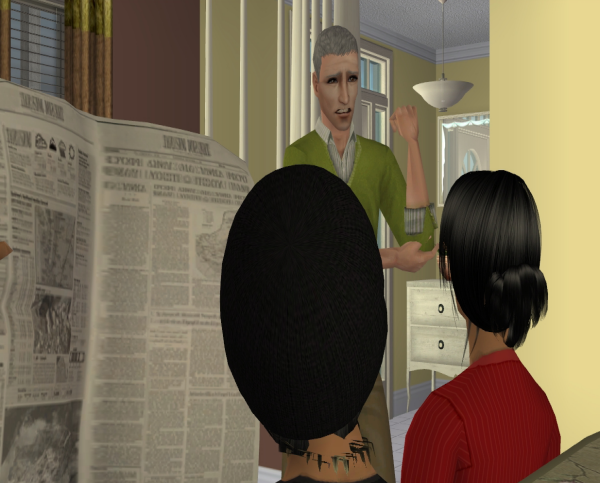 So many questions are running through her head when Robert gets home from work. He's going on and on about making an appointment with his doctor, he feels that he may be developing arthritis. Cynthia hears none of this, she's too busy trying to think of a way to break this horrible news to her husband.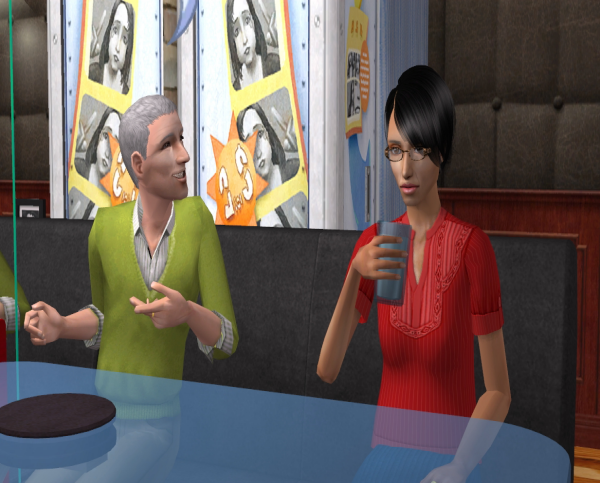 She settles on a nice dinner out. No need to drag Viggo into this, not until he has to know. Not until the paternity test is done and she knows where the Newtons want to take it.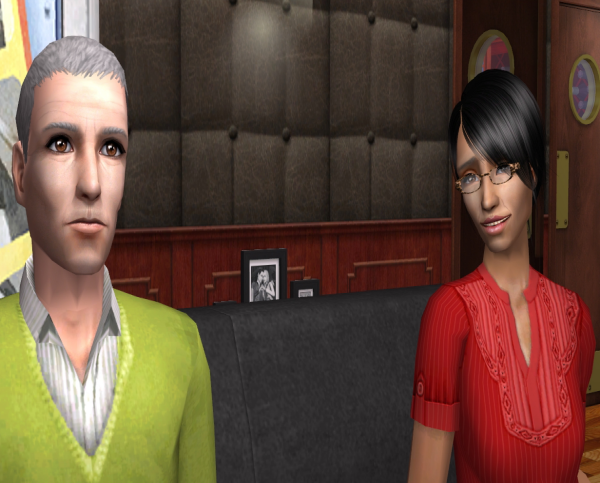 She wants to blurt out everything after dinner, and she almost musters the courage up to do it, but chickens out at the last minute.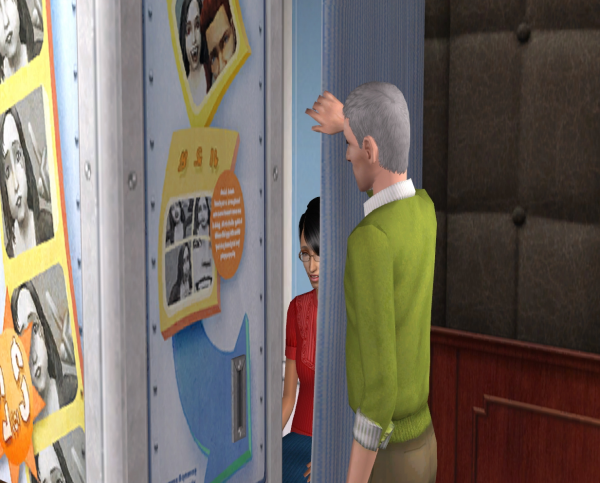 Instead she settles on a few pictures in a photo booth instead. She knows it's not going to go away, but she's not ready to ruin Robert's good mood just yet.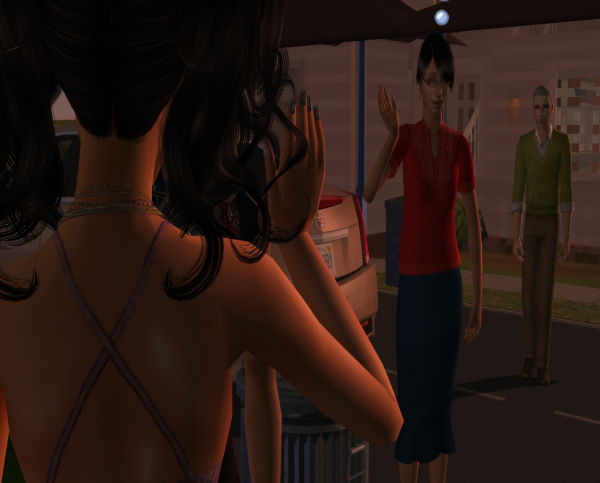 When they arrive home Sarah is leaving. Robert doesn't like the girl, but Cynthia does. Sarah may have made a few mistakes, but hasn't everyone? So she has a little spot in Cynthia's heart.
They bring back leftovers, which is almost all of their dinner from the restaurant. Viggo digs in. He was hoping they would bring him something back to eat.
They make small talk, Cynthia asking how things are going with Cameron after their breakup.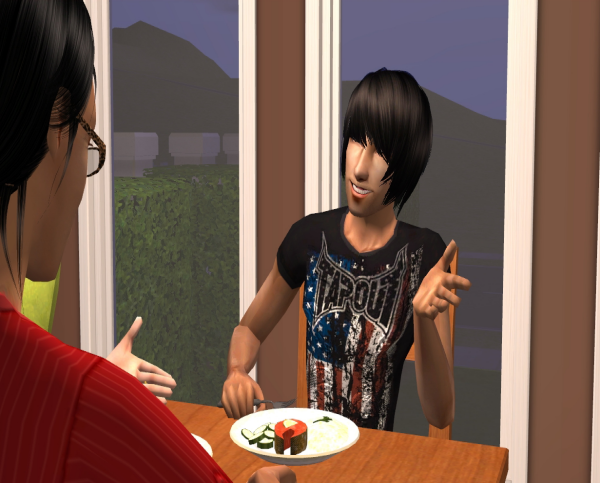 "Fine. We're talking." Viggo offers up. He really doesn't want to discuss Cameron over dinner. Especially since she has some new boyfriend. She said that the breakup wasn't because of some guy, but what is he supposed to think? Soon as they split she starts seeing some douche on campus.
"If you are having some trouble you need to sit down and talk it out with Cameron. You can't repair a relationship if you can't talk. Secrets are never good. Isn't that right, dear?"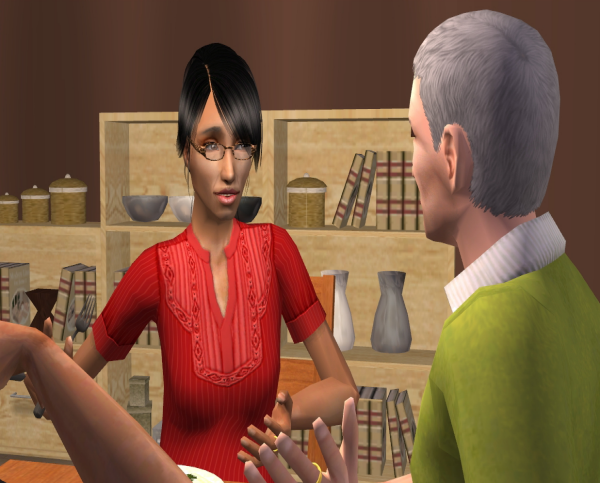 The last part of Robert's advice catches Cynthia off guard. She only nods her head in agreement, but he's right. Secrets aren't healthy for any relationship, she knows this, and this is why she must come clean about their older son.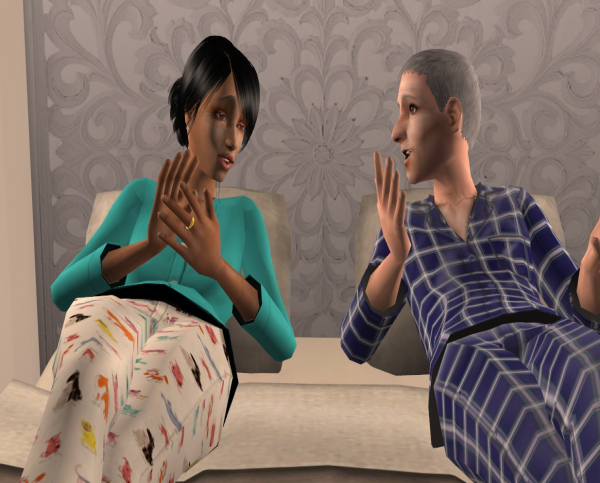 She waits until they are settled in bed. She tells him everything that's going on with Justin. To say that he took the news positively would be an understatement.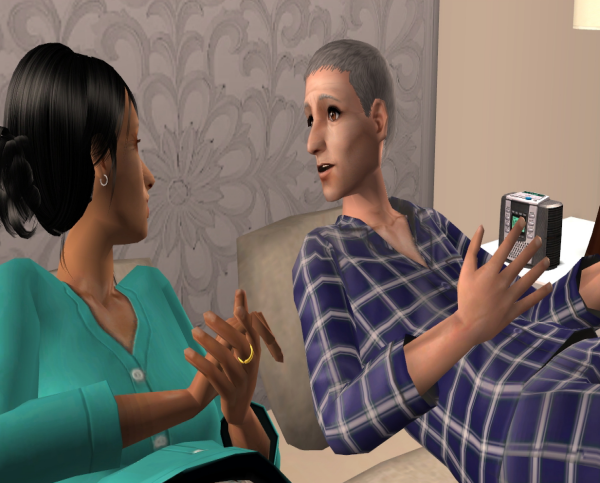 "What?! He did what?! What in the hell was he thinking? And now they are waiting on the lab results. So, what? Most likely they are going to file charges. He's going to lose his job. And has anyone thought about Kira and Misha?"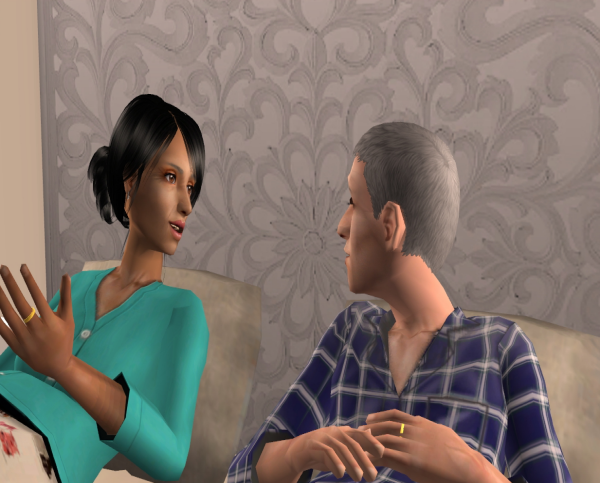 "Keep your voice down, Viggo doesn't need to hear this. Besides, I honestly feel there won't be any legal trouble regarding this. Maybe a huge payout but nothing more."
Robert snorts in disgust. "You and your denial! It's obvious that these boys have gotten their lack of morals from you. First, Viggo gets Cameron pregnant. And now
your
grown son goes and gets a teenager pregnant." Robert is beyond disgusted.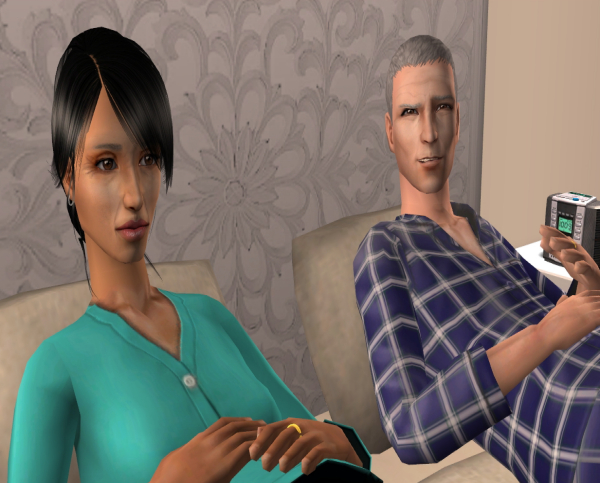 "And because of all this we are the ones who will suffer. We are the ones who always have to sweep in and pick up the pieces. At least Viggo is mine, so I don't mind helping him out. But Justin... just great!"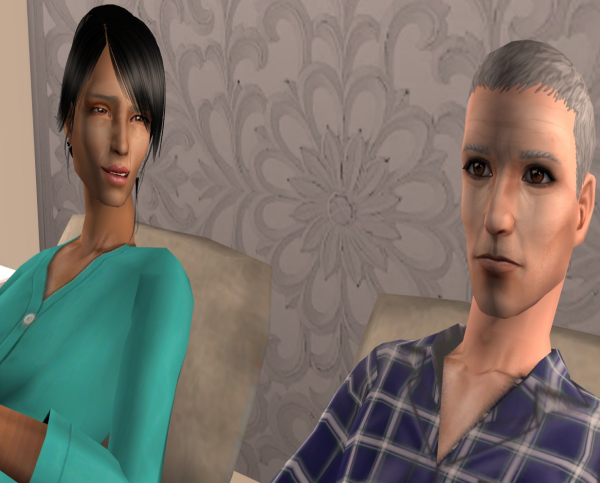 "That's a low blow, and how dare you say that about him! How dare you say that about me! And like your so great. You don't think I know about your "slip up" back when we lived in LA."
"At least I had class about it." Robert says the last part before turning over and going to sleep.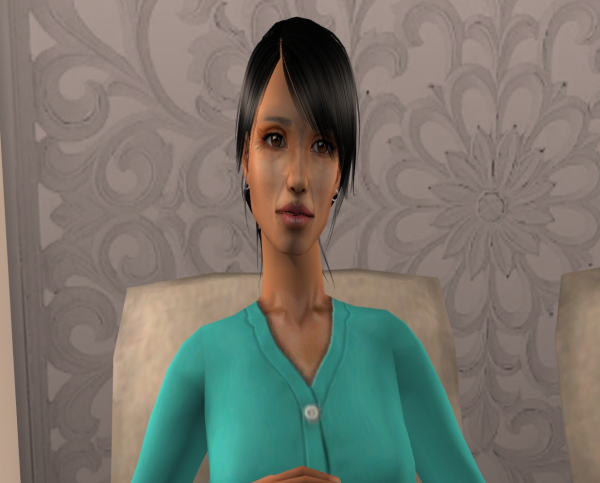 He had said that he would never hold it over her head. That he would never treat Justin other than his son, and he hadn't until now. She had messed up, years ago, and now it was coming back to bit her in the butt. But her kids aren't damaged. They've made mistakes. But isn't that why parents love unconditionally? They are there for the ups and downs in their children's lives. And right now, more than ever, Justin is in need of them both.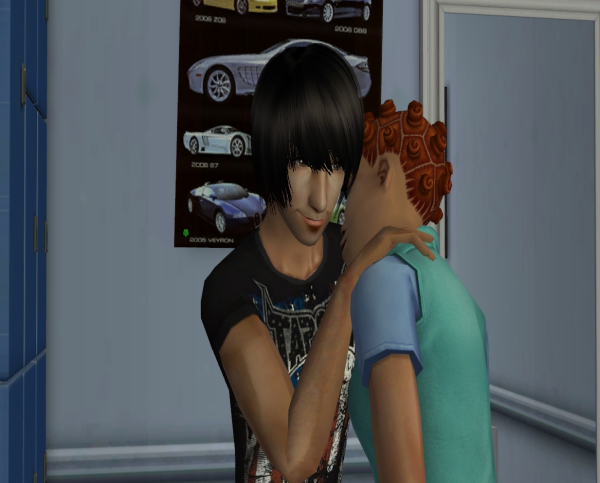 Viggo on the other hand is handling his sorrow through girls. They are helping him pass the time, but none of them are Cameron.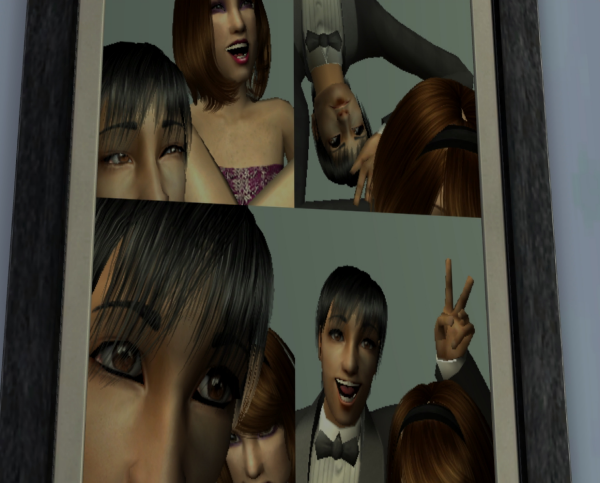 And no matter how hard he tries to imagine that they are Cameron while he's with them, it doesn't help. He just wishes that he could turn back time, go back to when they were happy. Back before he was a total bonehead and messed everything up. Back when things were simple.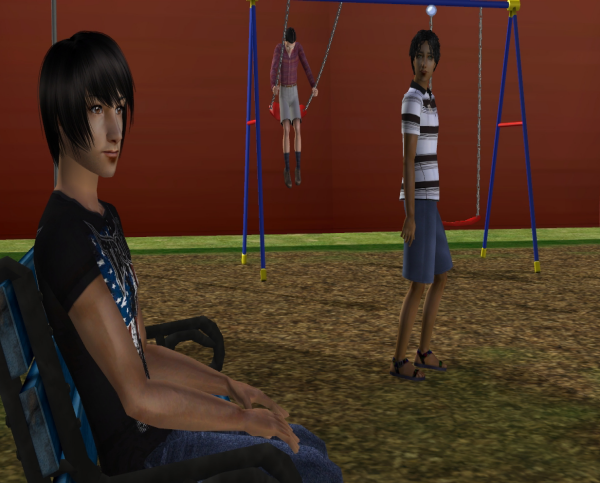 Viggo is glad to get out of the house, his parents have been acting strange lately and he has no idea why. He's agreed to meet Cameron downtown at a local park. He also has time to think about what his dad told him. He wants Cameron back and he's going to have to work to do that.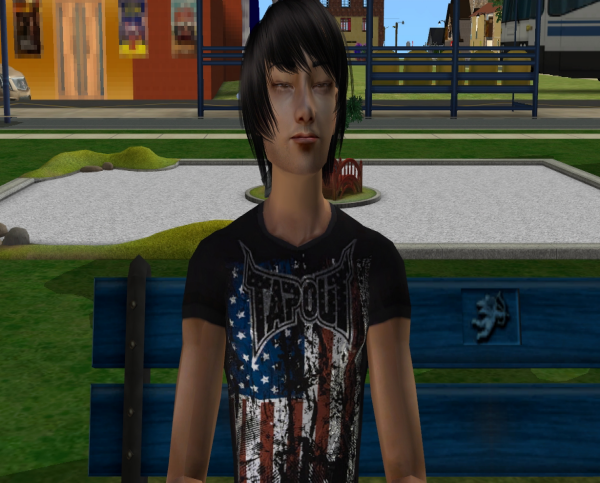 Trust. He's going to have to rebuild trust between the two of them. Show her that he's matured. That he's ready to truly be with her. Dang it, he loves her. How can she just throw all that away?
She finally arrives with Jayden in tow. He can't help the small smile that dances across his face.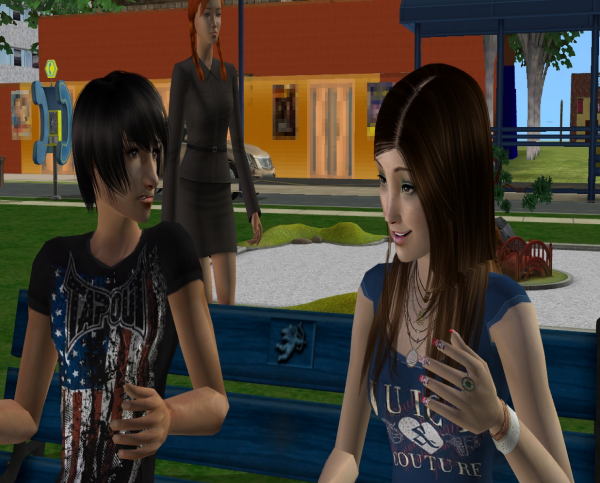 They make small talk before Viggo apologizes for all the crap that he's put Cameron through over the years. It takes her a moment to realize that he's serious. She giggles a bit, then accepts his apology.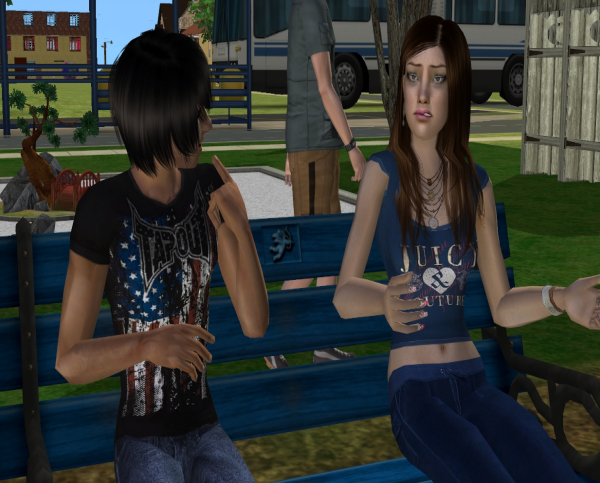 He asks her does she think that they could ever truly be friends again. She shrugs, it's what she wants. But she asks him is he really ready to just be friends. "Of course." He says, but he knows he can never truly be her friend because he wants her back!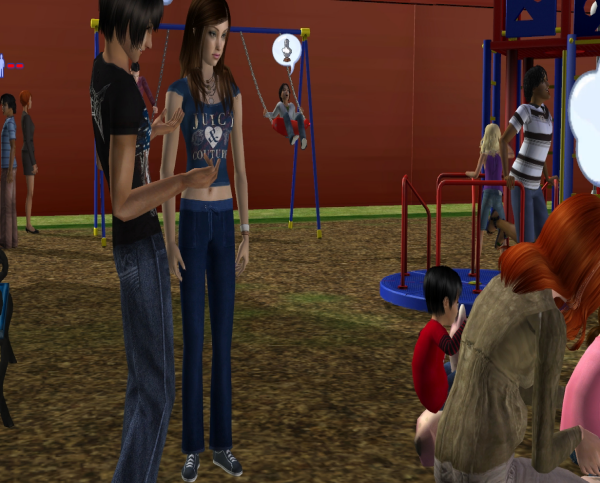 They watch Jayden play. The boy is growing so fast, he'll need new clothes soon. And it makes Viggo feel like an even bigger ass knowing that up until this point his parents have been buying his son clothing. He decides that he's going to look for a job. It's time to grow up and accept responsibility for his actions. Plus, a job would make him look better in Cameron's eyes.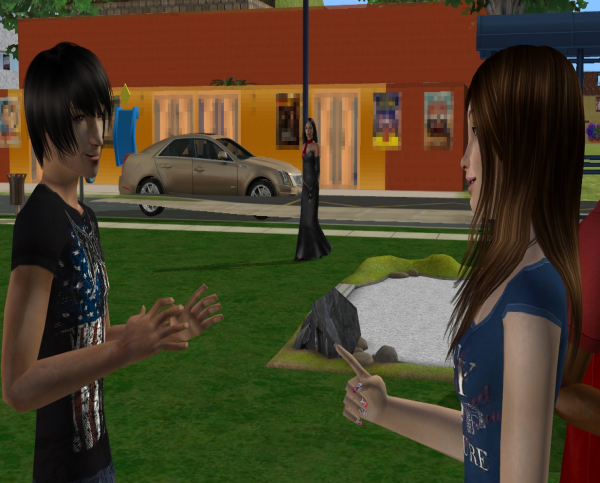 She tells him that Ashley will be meeting her here and to be on his best behavior. Viggo wasn't ready to meet the guy yet. Who wants to meet some douche who's banging your girl? Not Viggo, but he has no choice.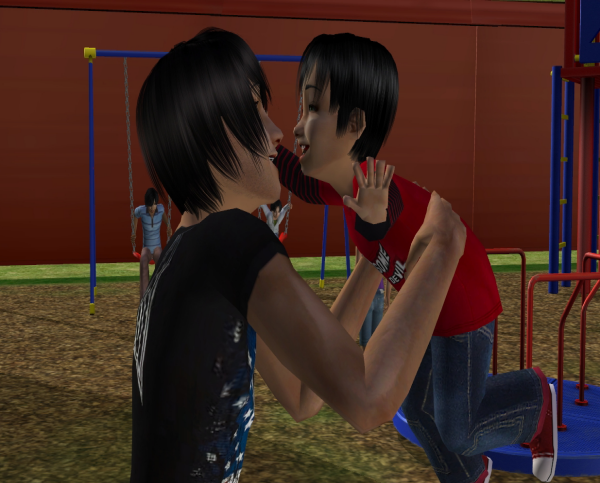 So he plays with his son. Jayden is super happy that he has his daddy back.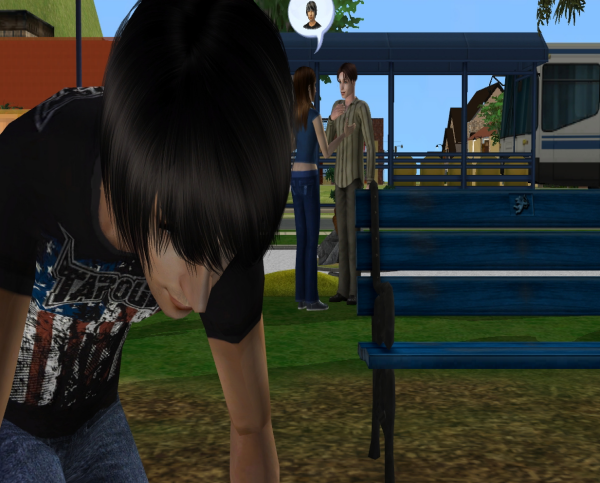 He doesn't notice when Ashely does show up. Cameron is eager to introduce the two.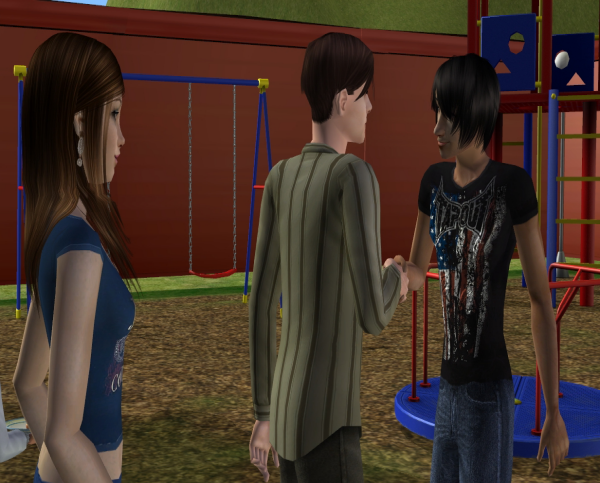 "Nice to meet you." Ashely says. Viggo accepts his hand, making sure to grip it a bit harder than need be. And really, Ashely? What kind of poncy name is that? This dude has nothing on him.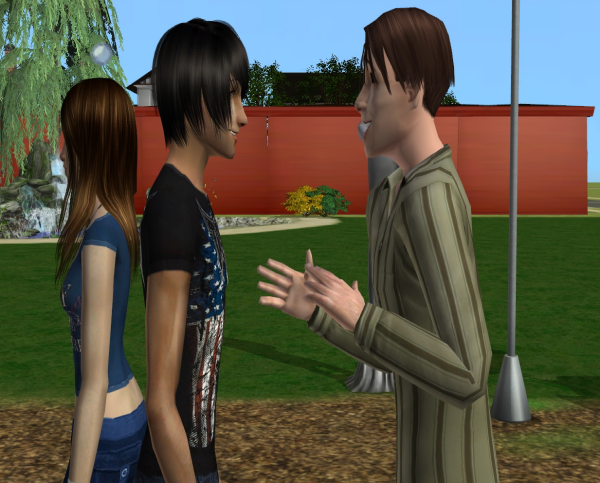 "Cameron has told me so much about you." Ashley says.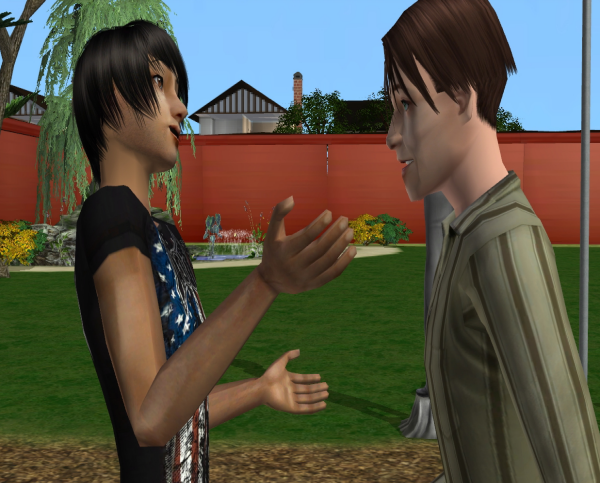 "oh, really? Wish I could say the same about you." Viggo smirks.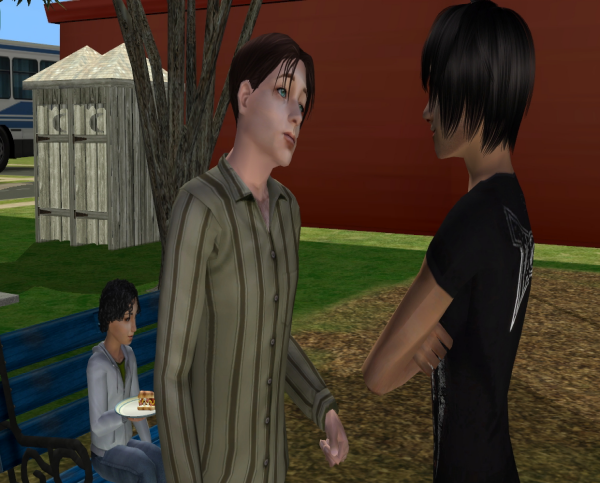 It's good to see that silly smile he's had plastered to his face vanish. Of course Cameron has mentioned the douche, that's how Viggo knows about him. Like he's going to admit that though.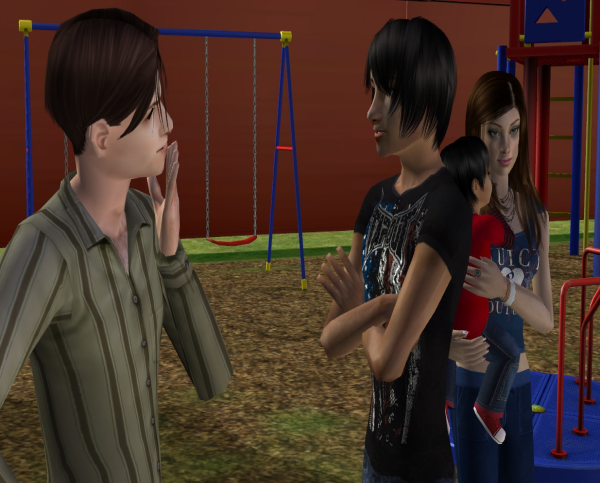 Cameron walks past the two telling them to play nice, and reminding them - more like Viggo - that they are at a park, with kids present.
Viggo says good bye to Jayden, since Cameron is taking him home before heading out with Ashely. It makes him sick watching the two be all lovey dovey. That was him once, and it's going to be him again.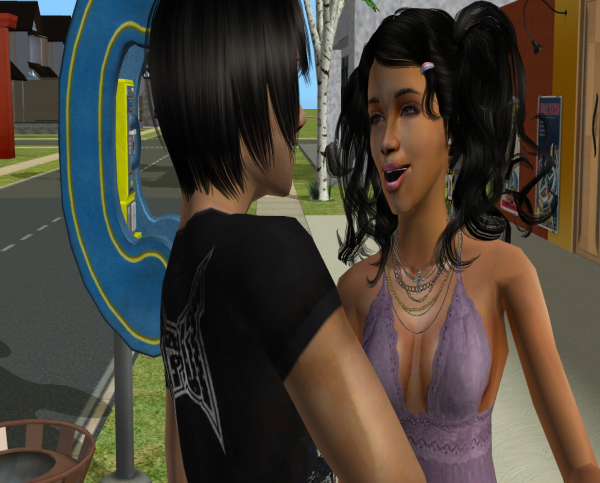 He calls Sarah, since she's only a few blocks away. Of course she jumps at the opportunity to see him, and agrees to meet him at the movie theater.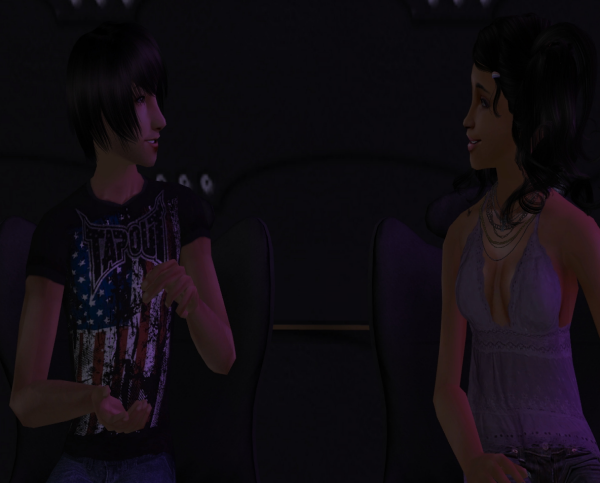 They really don't watch the movie since Viggo can't focus on it. All he can focus on is the thought of that... that... douche touching Cameron. It made him sick to the stomach. It's all he can complain about as well.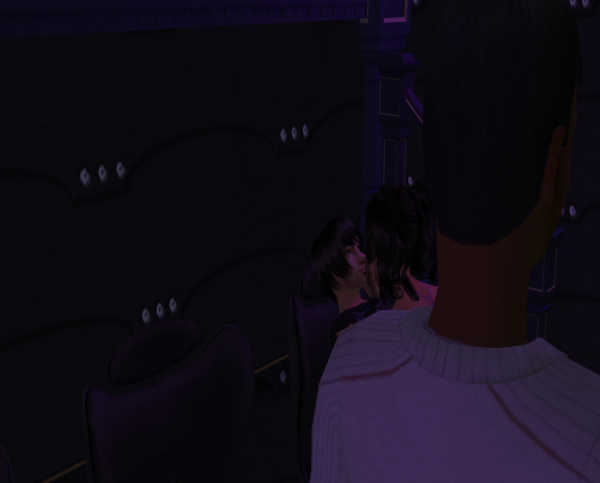 Sarah offers to distract him. That's one reason why he enjoys her company, she's willing to do anything to make him feel better. He's not an idiot either. He knows that her willingness is the reason why he and Cameron aren't together also.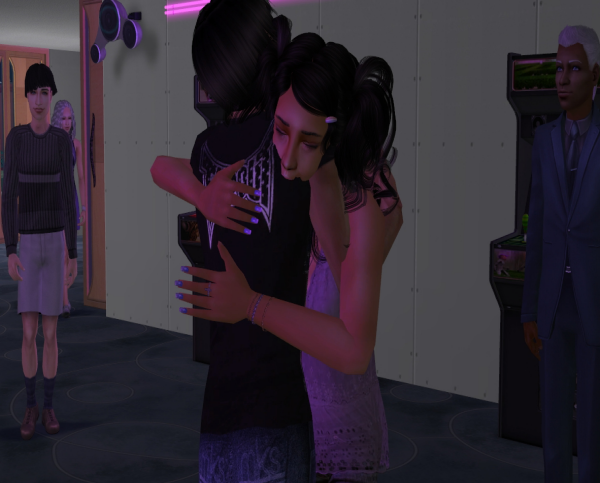 When the movie is over they say their goodbyes. He wasn't expecting a hug from Sarah, but she gives it to him anyway. Maybe he needs to distance himself from her. Not only for the sake of getting Cameron back but for Sarah's sake as well. He doesn't want to give her the wrong idea.
***
So now Robert and Cynthia knows whats going on with Justin. Well soon find out what's Justin's fate. I can't wait to find out myself!
Viggo is love drunk on Cameron. LOL He wants to fall in love with her and go steady with her. So it's clear where his head is at right now. And Sarah, well, she's just Sarah. What can I say.
And Viggo hates Ashely. Ashely was being super nice at the park, but no matter the topic of conversation Viggo didn't want to hear it. He doesn't like the guy at all.