April, Spring 2016, Bell Burrego and Brad Patrelli are both 28. Last update.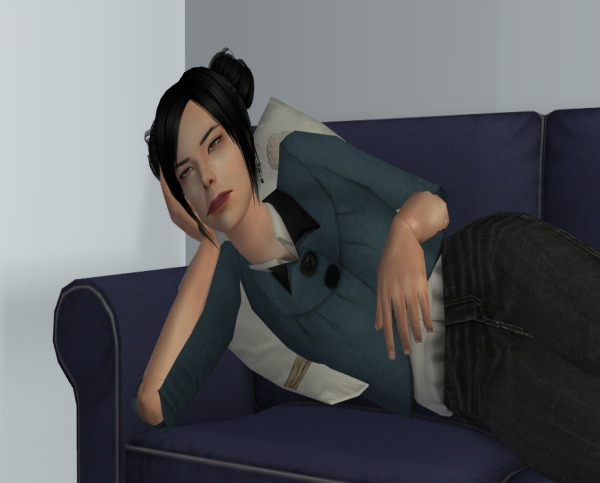 She's bored. Her job on the female soccer team didn't work out. Bell has always been apathetic, even went to college majoring in sports. But the thrill. The love of it is gone. And now she's stuck at home all day flicking through the hundreds of channels with nothing to watch. Being bored leads her mind to wondering.
It settles on her little cousin, Grace Elise. She was
sick
, like really sick. The thought made Bell feel uncomfortable. The thought that she might lose a family member that is younger than her frightens her to her core. But she doesn't like to think about dark things like that. Because that only brings up memories of Newton.
She had loved him so much and now he's gone. And though she's not close with her family in Apple Valley, she loves them all dearly. And she can only imagine what her aunt and uncle are going through right now.
So instead of wallowing in painful memories and thoughts of death, she heads for the computer, to check the local job listings.
That's where Brad finds her, bursting with good news. He's gotten a promotion at the law firm, and to celebrate he wants to take her out.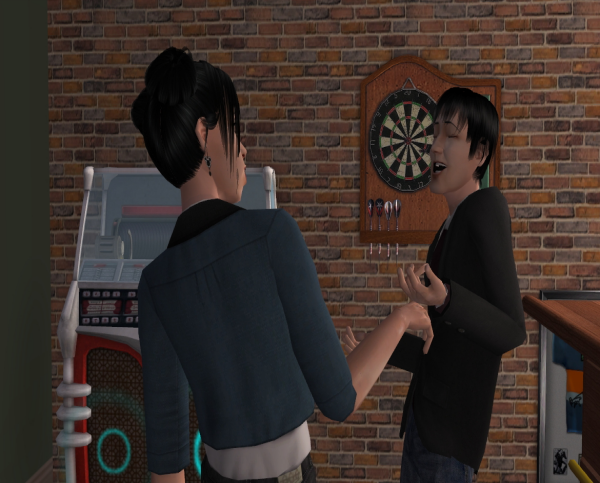 They head over to Robert's Pub and Grill and do a little dancing and flirting. It's a great distraction from her thoughts, and for that, Bell is grateful.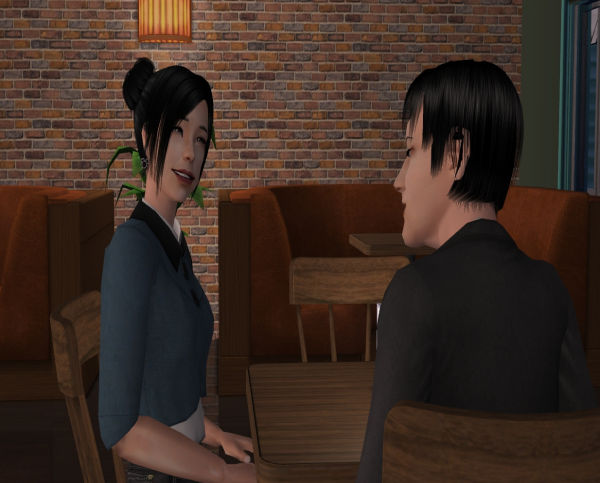 They finally sit down for some dinner and converse about Brad's promotion. He wants to start saving for a house. Renting is over rated, and all that money they are throwing away could go to a mortgage and a bigger place. They could even get that dog they've always wanted! Bell thinks it's a great idea. Now only if she could find a job to help contribute to the saving for their new home.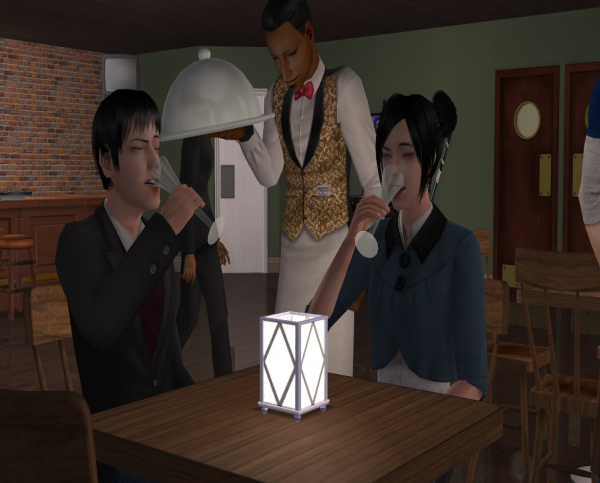 They toast to Brad's promotion. To their future home. And to Bell finding a good job... soon.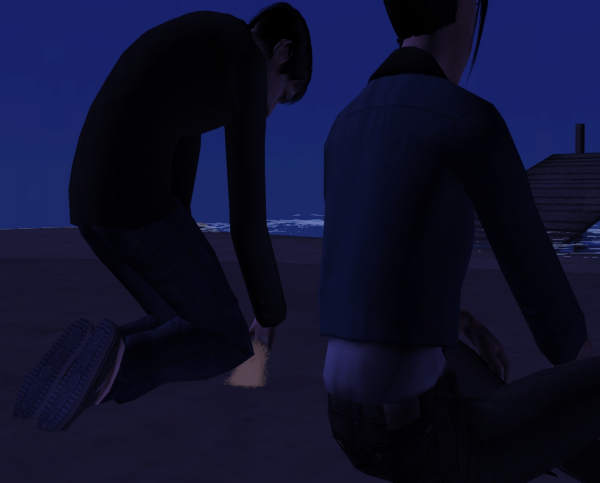 It's a beautiful night and the two walk down to the beach. They sit, gazing out at the waves as the sweep up onto the beach then roll back away. Brad was playing with something in his hand when it slipped into the sand. He mutters a curse under his breath as he frantically digs, searching for it.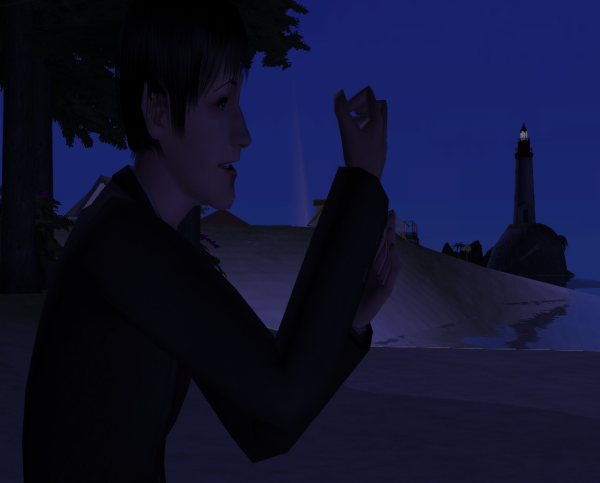 "Yes!" he announces to the night. Thrilled that he's able to recover what he's lost.
"What did you find?" Bell asks.
He doesn't say anything at first, only hands her what's in his hand. "Just a little something for you, that's all."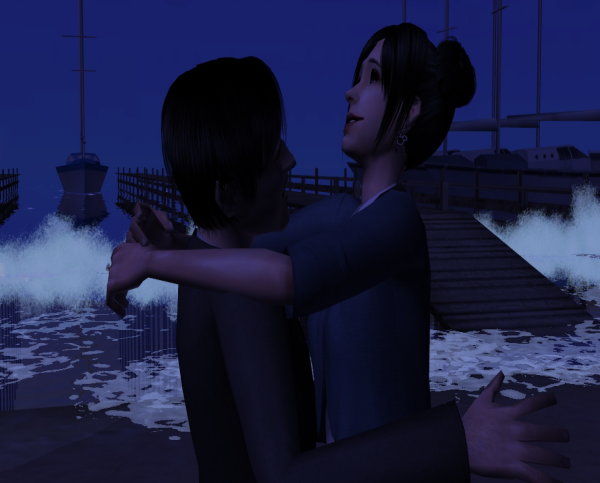 She looks down at her hand and lets out a squeal. It's a ring! A pretty awesome ring from what she can make out in the darkness. She jumps up and wraps Brad into a tight hug.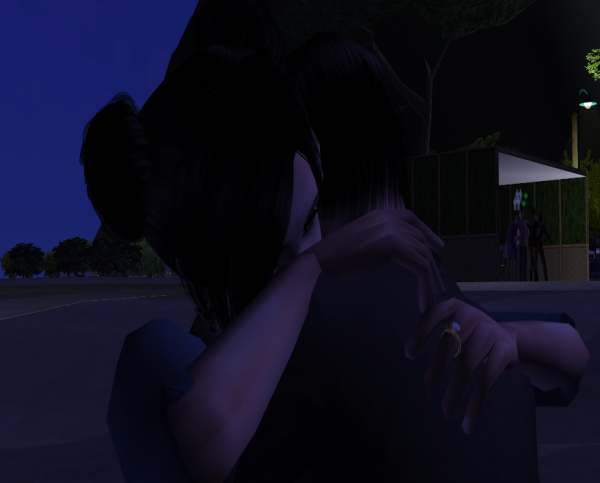 "So, I take this as a good sign?"
"Yes, you idiot! Yes, I'll marry you."
Bell never thought that he would ask her, and honestly, she never thought that she would even want to accept. But he has and she did. And it seems with just that tiny ring all her problems with the world, right now, are lifted. It's just the two of them and the beach.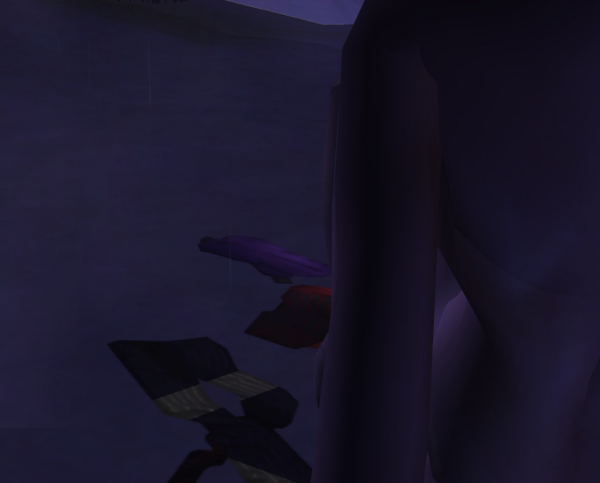 Since it's deserted at this time of night, they use the cover of darkness to celebrate a little before heading home.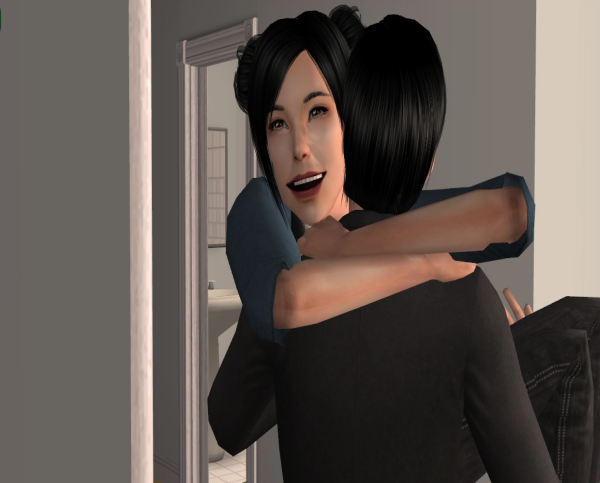 Bell can't stop smiling. She jumps up into Brad's arms, giving him the one hundredth embrace of the night. "We have to gather everyone and share the good news!"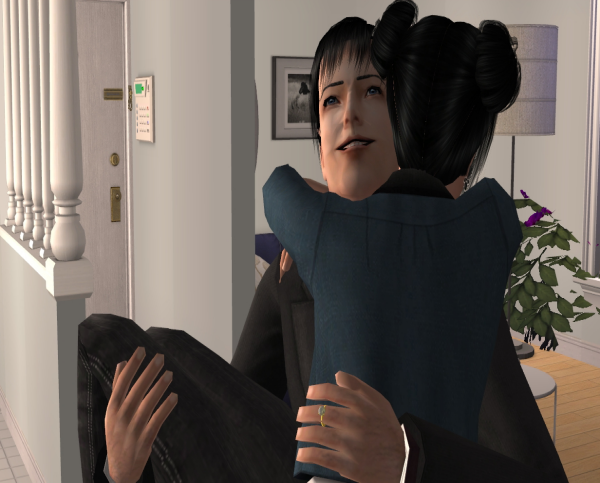 He agrees. This is wonderful news. News he thought he might not have to even share. He was afraid that Bell would reject his proposal. He's so relieved that she has accepted, and is excited about it to boot.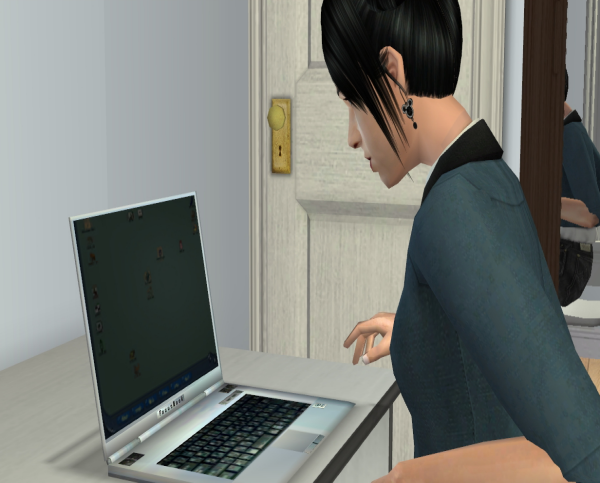 Bell is even more determined to find a job, and sends a small prayer up to the heavens before checking her e-mail. Low and behold she finds an offer waiting for her there. It's in the forensics field and a filed photographer. She doesn't hesitate and accepts the job. The pay is good, not only will she be able to help save for their new home, but start planning for their wedding as well.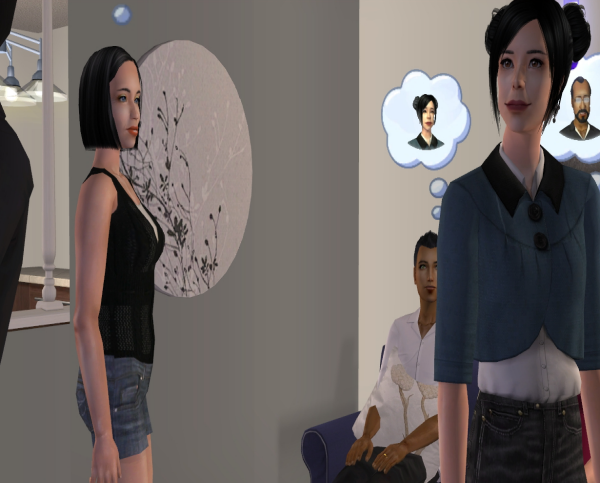 Everyone gathers at their place a few nights later. Bell's certain that they have a pretty good idea what's going on. Her mom keeps smiling at her, with this glint in her eye.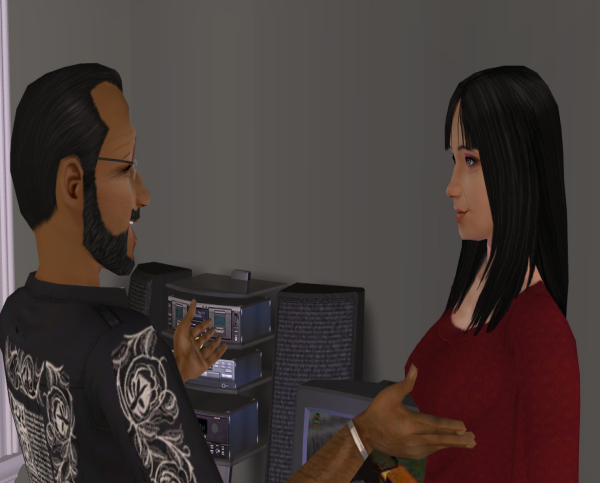 And Abi tells Samantha that either the two are engaged or they are expecting. Samantha is leaning towards the engagement, though she wouldn't mind another grandchild, she would prefer a wedding first.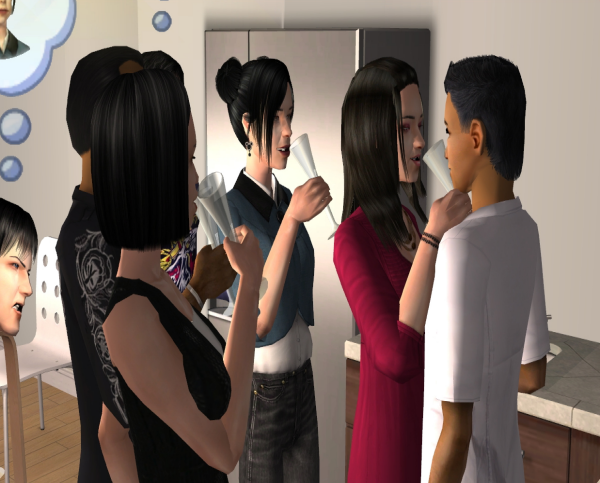 They make the announcement, and it's followed by toasts of congratulations and well wishes.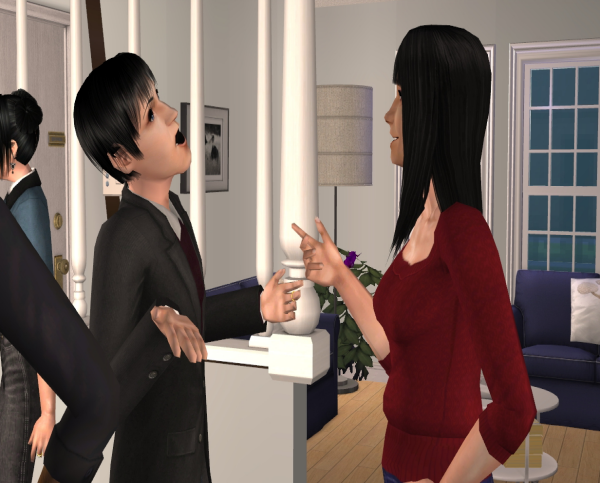 "Now all you have to do is convince your brother to ask Ariel, and we'll all be set!" Samantha jokes.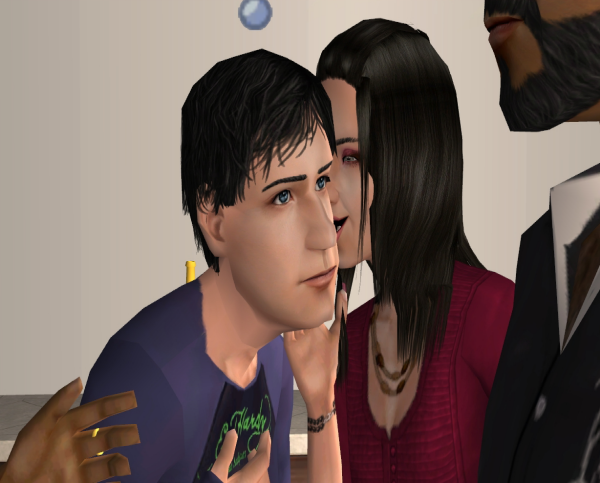 Ariel over hears it and jokes with Bret. But secretly she's a bit jealous. She's been waiting so long for Bret to pop the question to her, and still nothing. Bell doesn't even have kids with Brad and yet she get a ring for the second time. Ariel was starting to think, maybe she's just the non-marrying type.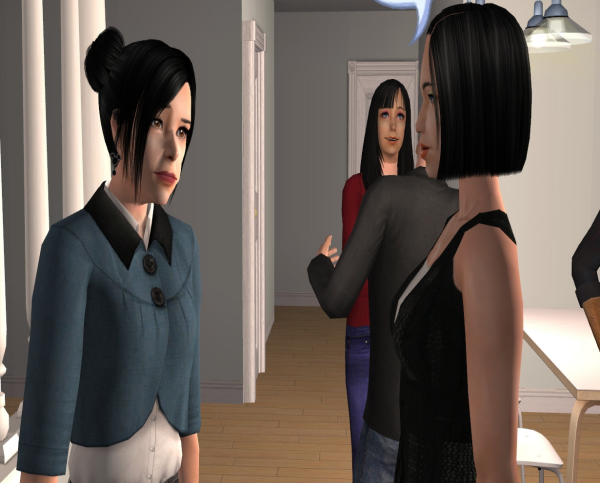 Jodi hates to be the bringer of bad news, but she updates Bell on her cousin's condition. She's not improving, the medication isn't working. Their not sure if she has much time left.
Bell feels a little guilty now. Her she is celebrating her new life with Brad and her family is dealing with the possible death of their loved one. Sometimes life just doesn't seem fair.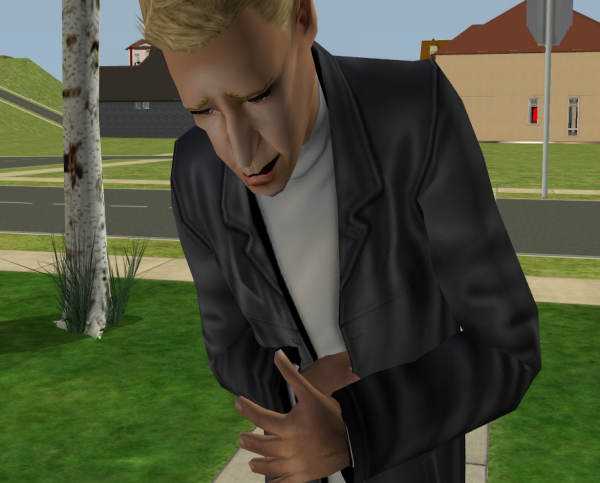 Then to hit the point home. One of their neighbors drops dead outside the building. They think it was a heart attack since he was clutching his chest before he collapsed.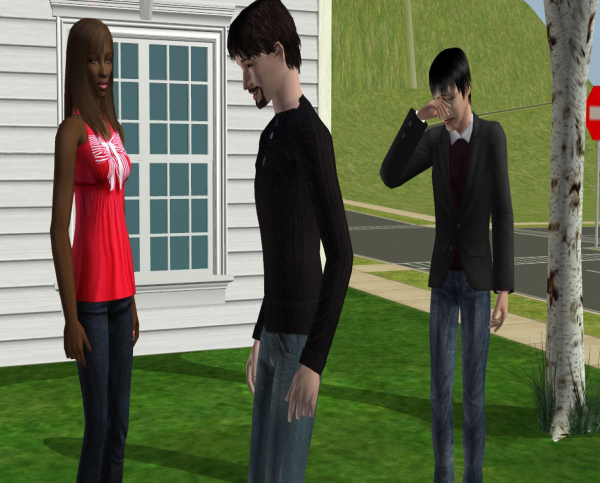 Brad takes it pretty hard, even though he hardly knew the guy.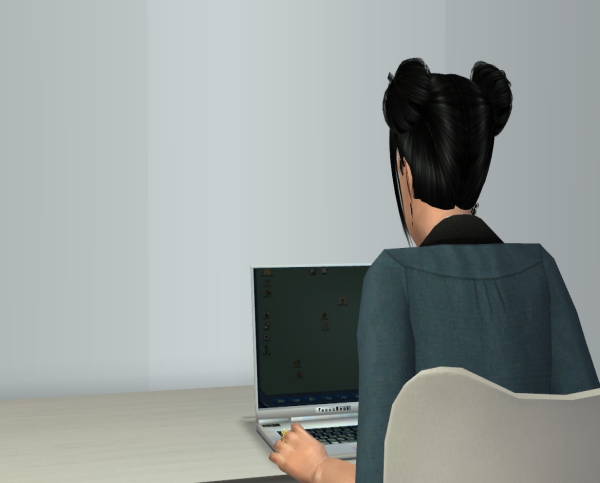 And later that day when Bell arrives home from work, she checks her e-mail. Grace Elise has
died
.
***
Brad has had the want to get engaged to Bell for the longest, so I finally let them. I honestly didn't think Bell would accept, but she did! So I'm excited!
No date yet. Not sure when they will get married. Bell is a hoarder and Brad is a binger, based on Apple Valley's money management assignment list. Not sure if they want want the house or wedding first. I'm going to have to roll the die on this one.
I figure Ariel would be happy for her twin sister, but also a little jealous. Bell has been proposed to twice now, the first from Newton Novak, and now with Brad. All Ariel wants is a ring, but Bret refuses to comply. More on them with their update.