September, 2016. Last
update
. Narrated: Lana Corbin
UoR Warrick Hall
Freshmen: Edward Christian (18)and Brooke Sanchez (18)
Sophomores: Marcus Brooks (19) and Sarah Corbin (19)
Juniors: Lana Corbin(20) and Orlando Bertino (20)
Seniors: Keegan Ottomas (21) and Chole Gonzana (21)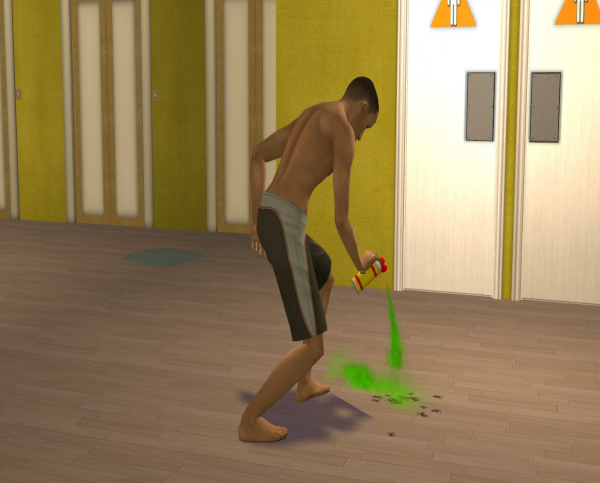 We've had a slight problem with bugs since school started back. We do our best to deal with them, but the dean said that an exterminator would be coming soon to kill them all off.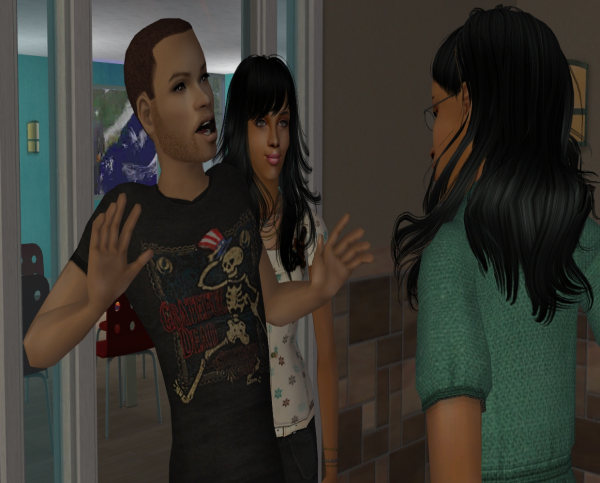 Too bad he can't come and exterminate a few bugs that have been bothering me. I try my best to keep my cool around Orlando and my sister, but sometimes it's so hard. I find myself blowing up at one of them once in a while. Sometimes I think I should have put in for a change of dorm before the semester began.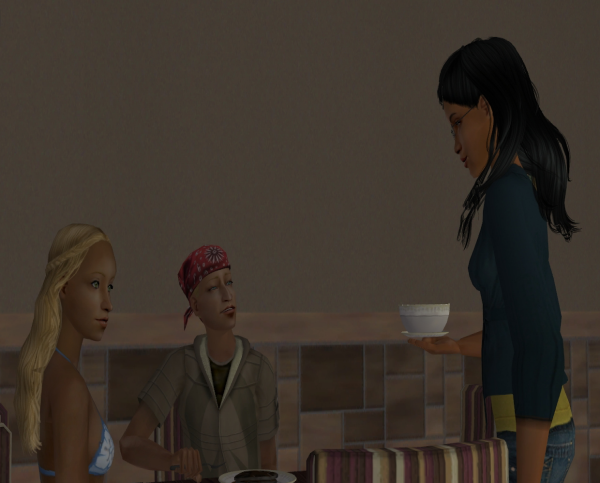 But I'm doing my best to coup with what has happened. I've been trying to make new friends, or make it appear that I'm making new friends. I only do this so that Orlando won't sit with me doing meal time. He's constantly trying to apologize, but I'm just not ready to hear it.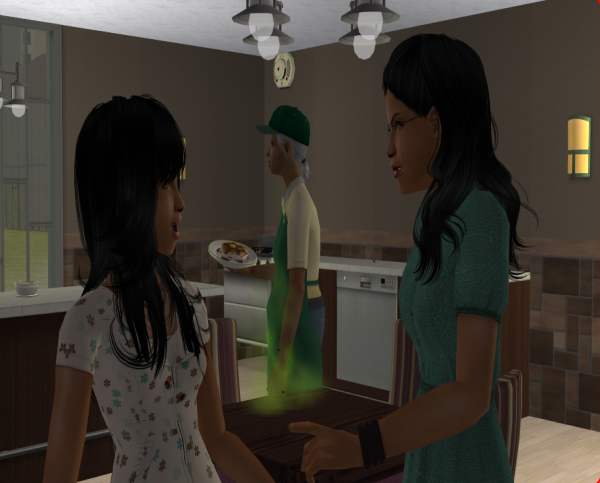 And to be totally honest I blame my sister for this whole mess. I try to be a good daughter, a good sister. I try to do my best, but who in their right mind goes after their sister's guy? It's like the woman my sister is turning into is nothing like the girl I grew up with. And she certainly isn't sticking to the morals and values that we were raised with. It's like she's a complete stranger to me know. And her lack of remorse frustrates me to no end!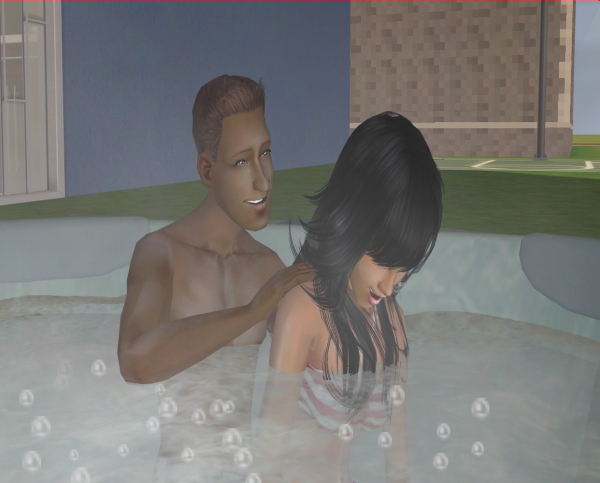 She acts as if nothing has happened. She carries on moving from one guy to the next. After I went home and spilled my guts to mom, she called. Told Sarah that they, meaning mom, dad, and Sarah were going to have a long talk. Well, Sarah wasn't in any mood and decided not to return home for summer break. None of us have any idea where she spent her summer. But I'm pretty sure it was with some random guy she knows.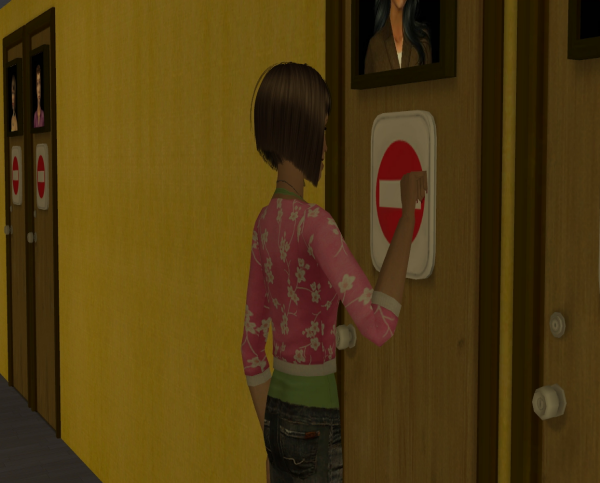 So this unresolved "family matter" has left me in a really foul mood. Guess Chloe picked up on it.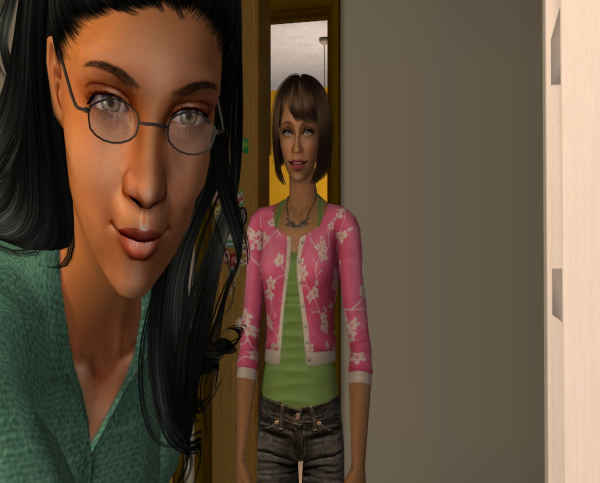 I haven't spoken to her, or to anyone besides mom as to what happened between Sarah and Orlando. So being the friend that she is Chloe tells me that we're going out. Something that I'm not really in the mood for, but she insists.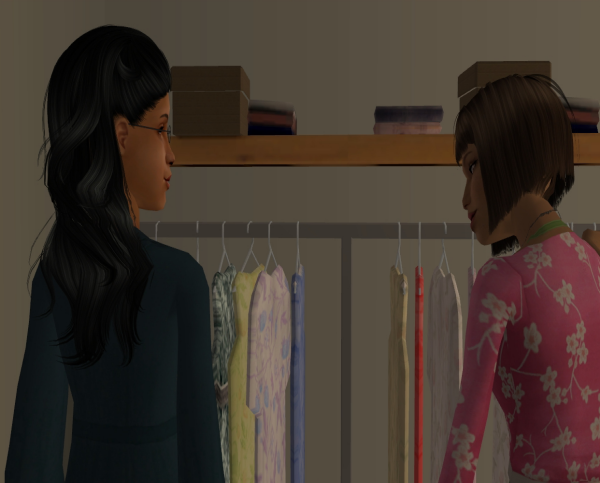 Even trying to find me something to wear. Saying I need to put something on that will let the guys know I'm looking for love. I balk at the idea. There is no one I'm dressing like my sister, and I'm most defiantly not looking for love. When you go looking for love, all you get is heartache and betrayal.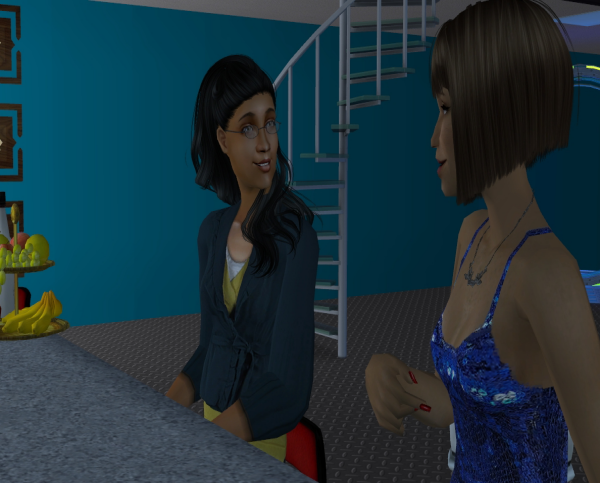 But she drags me anyway to some place close to campus. I tell her again that I don't want to be here, and she's engaged, so technically she shouldn't be here either.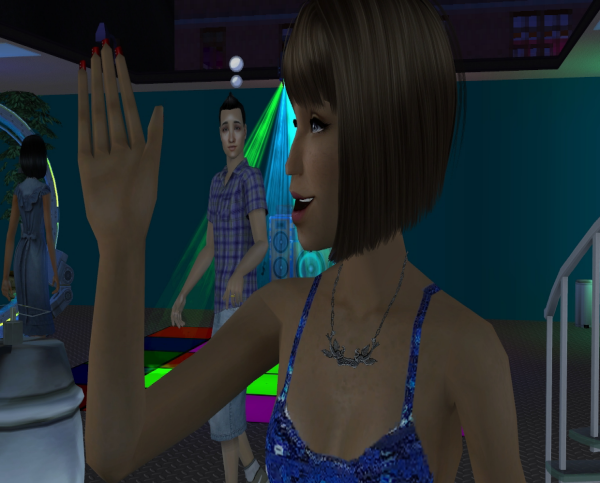 She orders a drink, laughing. Keegan knows what she's up to, and besides, they have a relationship built on trust. He doesn't have anything to worry about with her. And it's like more salt on an open wound. I thought Orlando and I had trust to, but then again Chloe isn't waiting until marriage to share her love with her guy.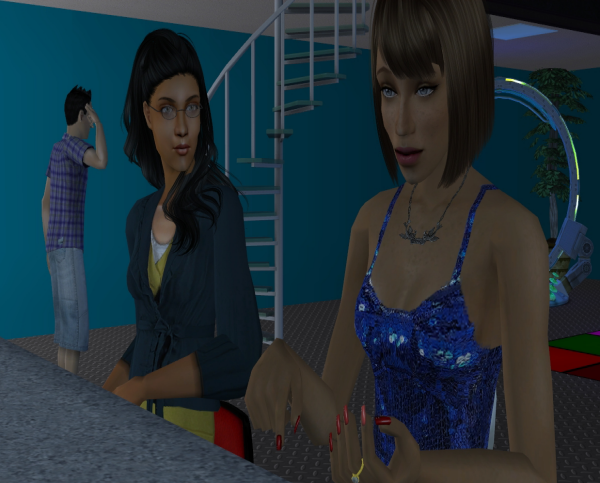 "I can name all the reasons why you should be here.!" She starts! "One, you've been hurt and you deserve some fun! Two, all the moaning and sour faces you make at home is bringing everyone down. One night of fun isn't going to kill you!"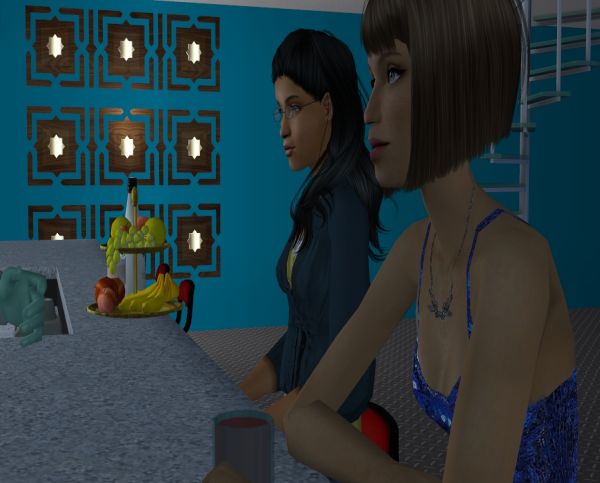 I grumble under my breath that one night will kill, and that I'm ready to go home. She begs me to give her one hour. If I'm not having fun by then, then we'll call it quits and go back to the dorms. Reluctantly I agree.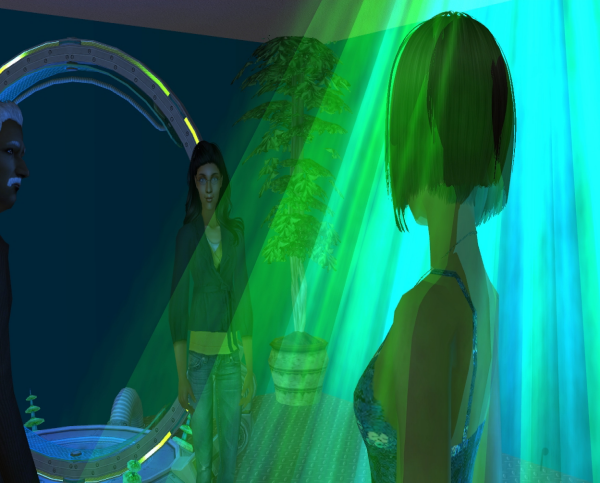 "Come on, you're not even trying!" She yells over the obscenely loud music. And it's true, I'm not trying. I don't want to be here. But I did promise her that I would try to have fun.
I join her on the dance floor...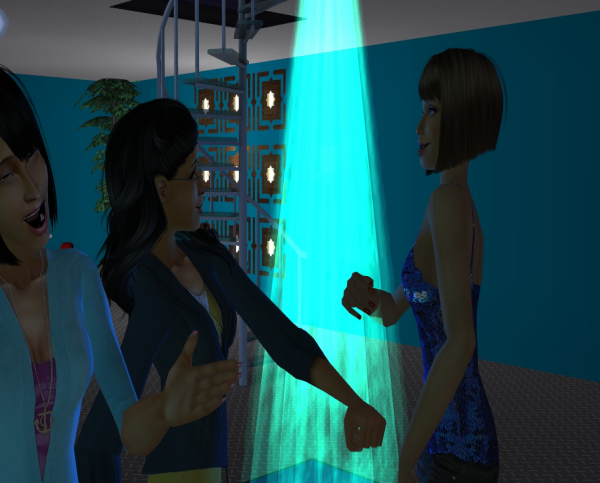 And soon I'm actually having fun, letting the music take over. For a time I've almost forgotten my current troubles, and I'm enjoying my girl's night out.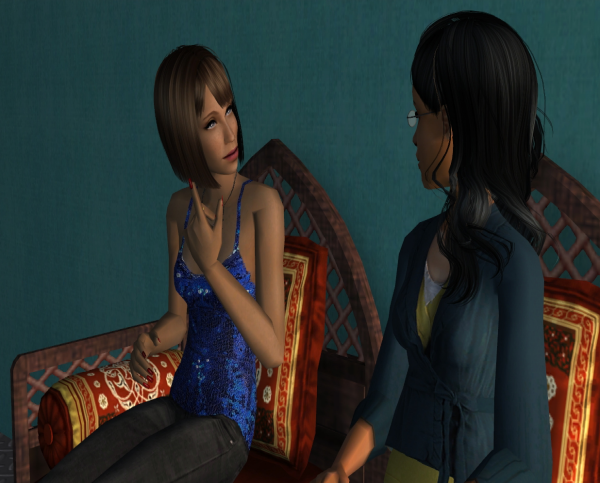 When we're too tired and sweaty we head upstairs for a break. That's when the conversation takes a turn back to real life. Chloe tells me that I need to speak with Orlando. I need to get these feelings off of my chest. And it reminds me a bit of the conversation I had with my mom as well.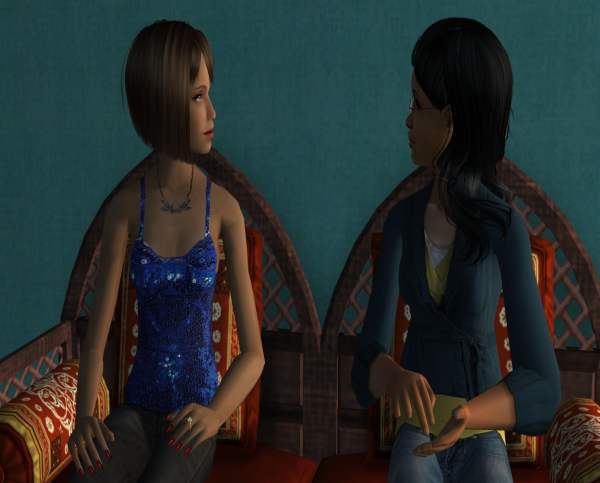 But what am I supposed to say to him? I'm not good with confrontation. I tell her this, but she already knows that.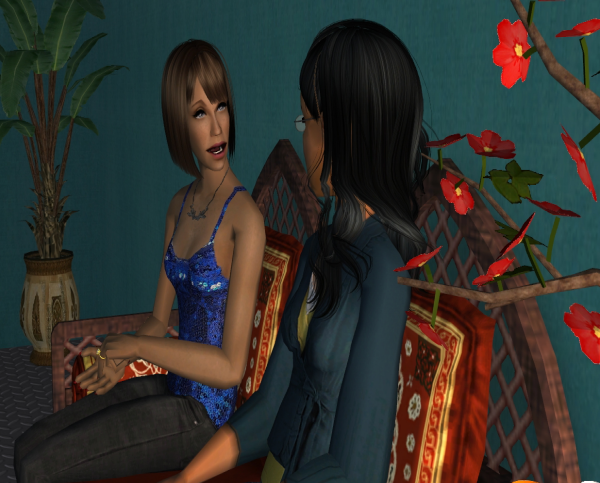 "Sometimes you need to start an argument. It's not healthy. All that gunk just built up inside of you with no where to go. Plus, he needs to face what he's done to you. Heck, your sister needs to face what she's done to you!"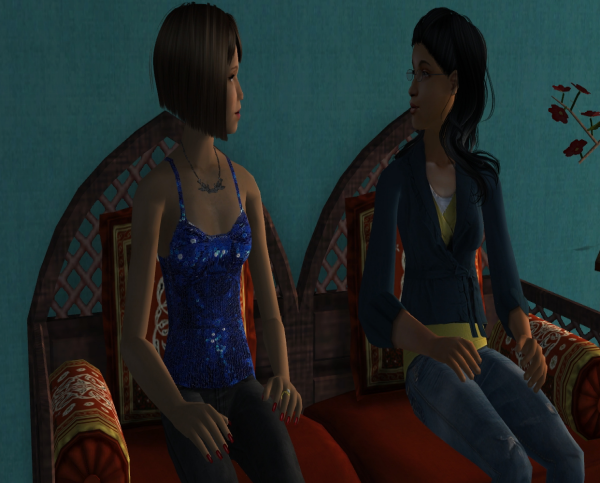 I know Chloe's right. I need to speak with both of them. They both hurt me, but my sister the most. I decide that now is the time to start talking.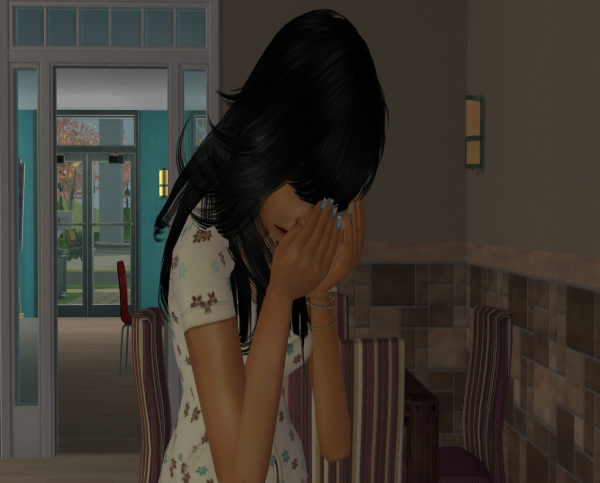 Small pleasures do come my way. Dad was finally able to get Sarah on the phone and she wasn't too happy about the conversation.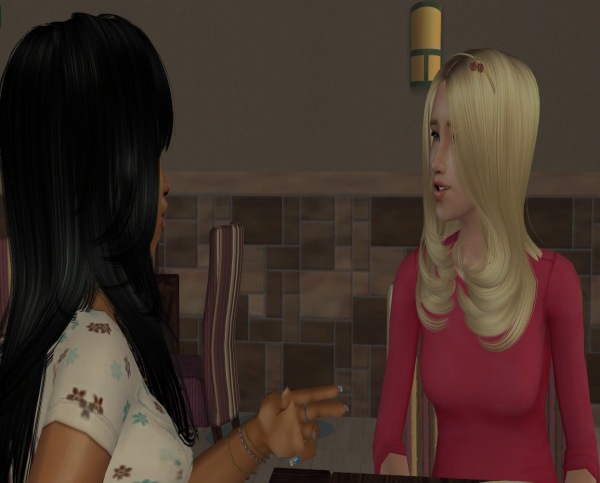 The only one currently speaking with her is Brooke, and Sarah cries to her. Dad has threatened to no longer pay her tuition if she doesn't come home and sit down with them. He's not happy with her ignoring a request from our parents, and if she wants to act like a child then he'll treat her like one.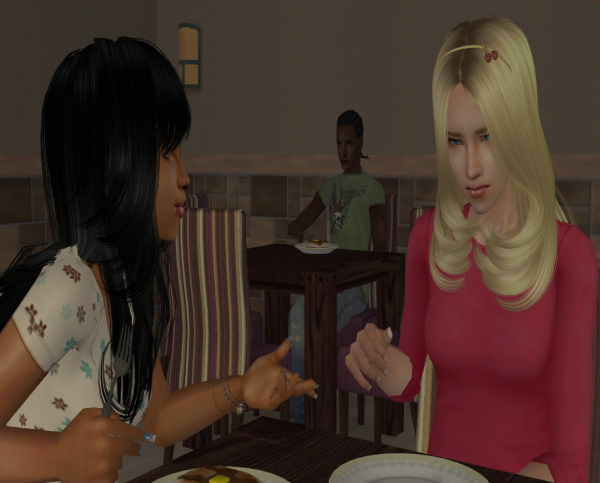 And she honestly has not a clue why he's treating her like this. The statement takes Brooke by surprise, and she reminds her to the fact that she tried to seduce her sister's boyfriend and is also the reason why they broke up. Sarah isn't listening to her words and only continues on about the unfairness of her life.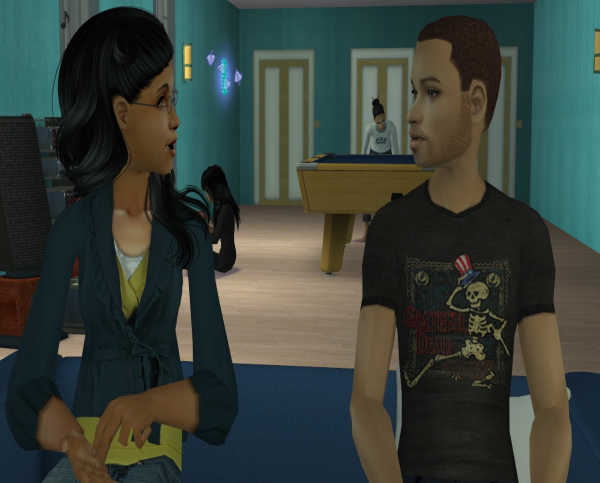 The next day I sit down with Orlando and we talk. Surprisingly there's no yelling or bitter name calling. He just sits, and listens, and I'm able to get things off my chest. I'm not trying to take any blame on myself. I know that I promised him certain favors after a game of pool. But why would he think that I would come to him in silence to fulfill my end of the bargain? He has no reply.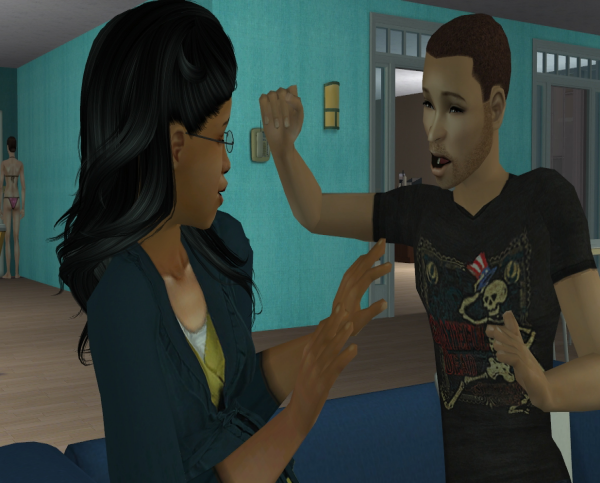 Just an "I'm sorry," then he tires to hug me.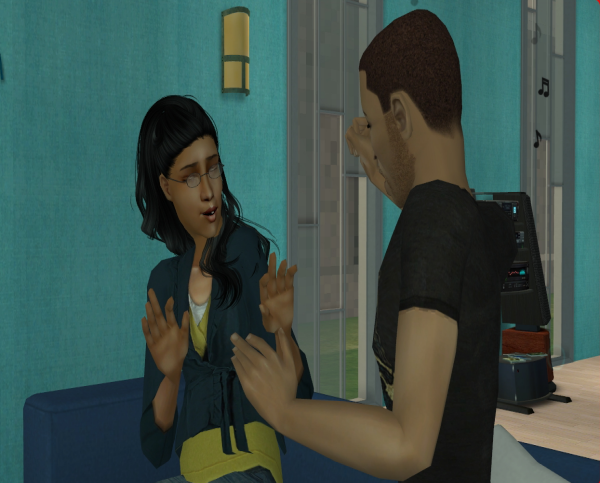 I shrink away from him. I think he's gotten the wrong idea from this talk.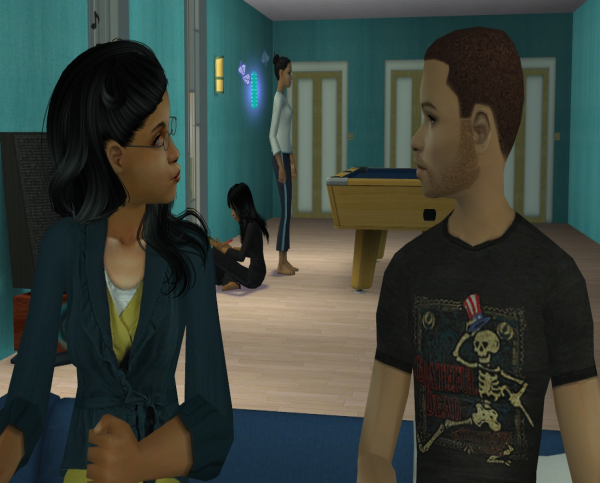 I ask him why would he think an apology and a hug could ever fix this? He looks dejected, and for a moment I actually feel bad. But then my sister's laugh hits my ears and my resolve is back in place. I have no idea if we could ever be what we where before, but for now at least I don't want to kill him.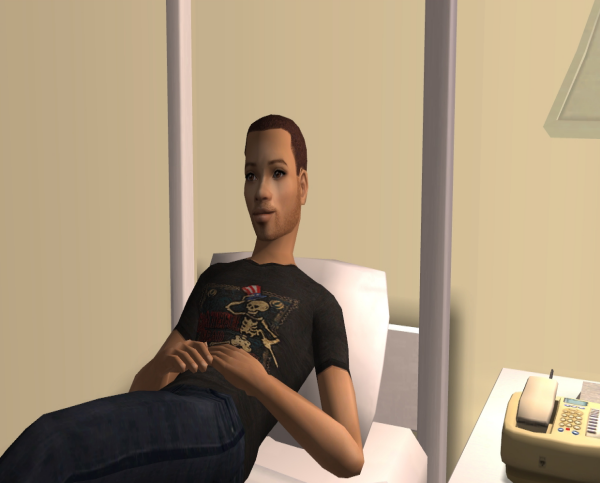 I hope that hasn't given him any false hopes that we'll get back together. From where I stand he has a lot of ground to cover before I even conciser that. I still love him, but I'm just not ready to go there again.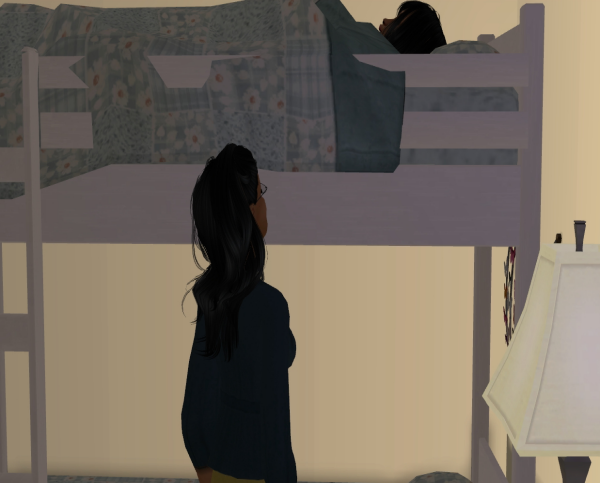 As far as my sister is concerned, as it stands I have no sister.
***
So this update finally came together, still not 100% with it, but it is what it is. I'm playing Lana and Orlando by their wants. Lana is still very angry with her sister and Orlando, but she's at least talking to him. She rolled the want to talk to him. So I'm taking that as a positive sign.
As for Sarah and her parents. When I tried to tp her back to their house the game would crash, and when I would have them invite her over she would refuse. Which is crazy since they have a mid 60's score in relationship with her. I just think sim Sarah knows why her parents want her to come for a visit. Never fear though, they will get to her one way or the other.
As for the club that Lana and Chloe went to, I deleted it by accident. I had wanted to bulldoze the lot next to it, but bulldozed that lot instead. So now I have to rebuild it.
I'm also posting grades for the semester since I can't find the pics for Cameron and Suni. If they do pop up then I'll do their posts as well.
Freshmen
Brooke Sanchez: History B+ GPA 3.
Edward Christian: Mathematics B+ GPA 3.2
Sophomores
Cameron Smith: Business Management B+ GPA 3.0

Suni Ramaswami: Fashion B- GPA 3.4
Sarah Corbin: Undeclared B+ GPA 3.0
Marcus Brooks: Biology B+ GPA 3.3

Juniors
Lana Corbin: Chemistry A+ GPA 3.4 DL
Orlando Bertino: Undeclared A+ GPA 3.2 DL

Seniors
Keegan Ottamas: Games Engineering A+ GPA 3.3 DL
Chloe Gonzaga: Education D GPA 3.1 Academic Probation