This is the third cycle of Riverdale students heading off to college for their freshmen year. Bret and Brad Patrelli, Eva Brooks, Tina Traveller, Bart Ottamas, and Bell and Ariel Burrego

The school year had started off on the right foot. The parents dropped their children off and wished them well.
Bell was a little worried about leaving her parent's house. Yeah, she couldn't wait to start her life as a young adult, but all she knew was mom and dad. And now, well, she'd have to live in a dorm with basically five strangers.

Yeah, they all went to school together. But she was hardly close to anyone except her sister and Eva Brooks.



Bret Patrelli on the other hand was edger to get started on his life. Earning only a few scholarships meant that he and his brother would have to get jobs to help pay for their education.

Their mother and father told them not to worry, but they didn't feel right leaving the burden on their parents. So Bret went to the local job placement center to find a part time job... that paid well.

He was thrilled when he did find a job in the music industry making $960 a day. Paying for college would be a breeze.

He also met a very attractive female. She introduced herself as Emma King. Brad wasn't sure if he was into older women.



But it was nice to know the offer was open if he decided to pursue anything.
He'd always had a thing for Ariel Burrego, but couldn't build up the nerve in high school to speak to her. He had always been the shy one between he and his twin brother.
So he sat and watched her and her sister talk over dinner.
Meanwhile, Bart Ottamas found that in college there were many attractive ladies. Not like his Vanya back at home, but there where many.
He took to Tina Traveller though. But she wasn't up to his advances. She knew all to well what happened to girls who messed with him. They got pregnant then he tired to cheat on them.
Maybe a phone call to Vanya was in order.
Bret finally worked up the courage to ask Ariel out. And to his surprise she accepted. They went to a little spot downtown called Chai's Cafe. It was nice, with a small restaurant in the front with an indoor bar, and a band in the back with room for dancing.
Bret was very nervous. He rambled on and on about how important it was to have two working eyes. Majoring in art he needed 20/20 vision.
Ariel agreed with him. She also thought he had lovely eyes.
After their date Ariel decided that a celebratory streak was in order.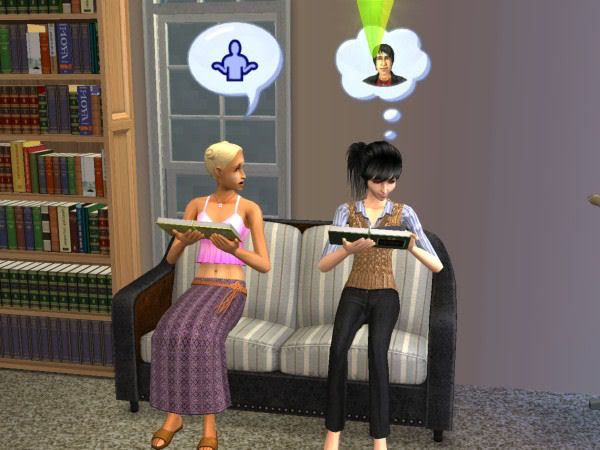 Ariel was faced with a huge problem. She had Bret Patrelli on the brain. All she could think about was Brad.
He was just like her, they shared so much alike. They both enjoyed pleasurable activities like eating out, playing pool, and just relaxing on the sofa play video games.
She wondered why it had taken her so long to even notice him. She hardly remembered him in high school. He was so quiet and shy back then. Granted, he was still shy, but nothing like he was last summer.
She was glad she had given him a chance.
Meanwhile, Tina found herself thinking more and more about Bart. He was nothing like what she was looking for in a man. She wanted serious. He was a prankster. She wanted someone who was studious. He blew off his studies. She know this since they were in the same class together.
She wanted a man who was faithful to her, and it was clear that Bart was not faithful to Vanya. She really wished she hadn't broken up with Robert Smith before she left for college. Yeah he was two years younger than her, but still.
Yet she couldn't take her mind off of wanting to kiss him. Did that make her a bad person?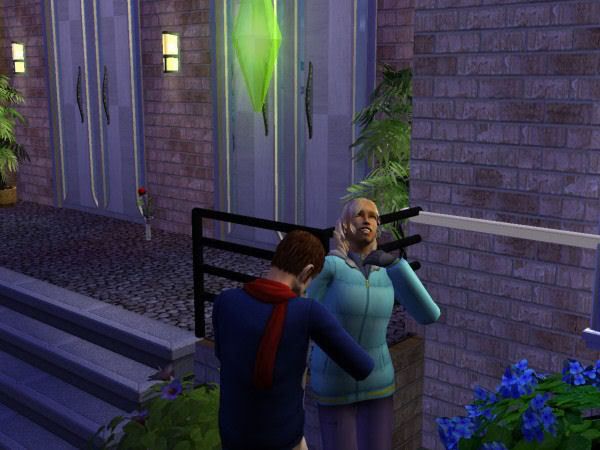 Bart had sensed his opportunity had shown itself and he took full advantage of it. Tina was thrilled. She couldn't help the small jolt of electricity that ran down her spine and into her toes when his lips met her hand.
But that was where she drew the line. She got her kiss, no matter that it wasn't a lip lock, and she didn't want any more of Bart. And that was final!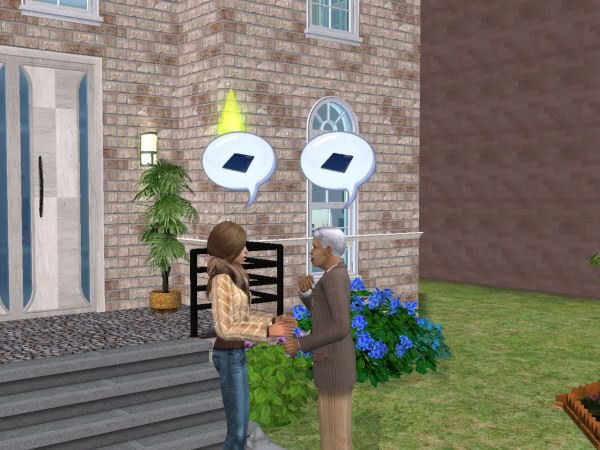 Eva on the other hand wasn't having nearly as much fun as the rest of her housemates. She was working a full time job and trying to keep her studies up while majoring in medacin. She wanted to be a doctor, and her education wasn't cheap.
She had gotten some pretty good scholarships, only leaving her to pay $2000 out of a $6000 a year tuition. But with her parents having to send her twin brothers to college in a few years, she didn't want to put added stress on their bank accounts.
So when she realized that she falling behind in her classes she asked her professor for help. He obliged and she was caught up with her lessons in no time.
The next morning Ariel was greeting to Bart and Tina making out in their shared room. She decided that what happened at college stayed at college. She saw no evil.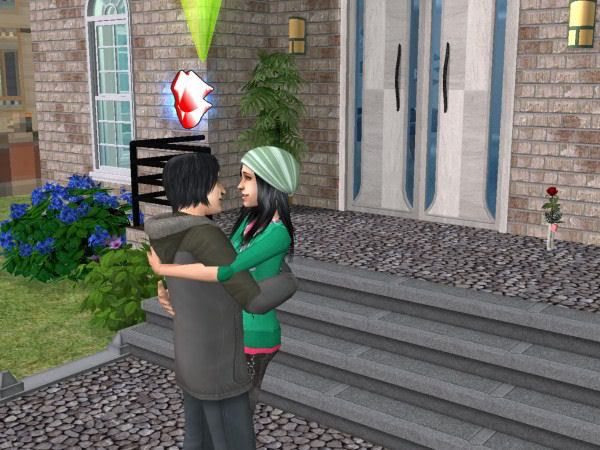 It seamed that Tina wasn't the only one kissing on another girl's man. Bell had no idea what had come over her, but she found herself in a lip lock with her sister's soon to be boyfriend.
It seemed as if Bret had no objections to the little encounter when he kissed her back with just as much enthusiasm.
She did feel bad afterwards and just hopped that her twin didn't find out sooner or later.

Bret hadn't given second thought to the kiss that he had shared with Bell. He looked at it as a practice run for the real thing with Ariel.
He stopped her in the hall way and laid one on her. She was totally not prepared for it, but was very pleased. She had been hoping that they'd share their first kiss soon.

She was starting to believe that Bret could be the "One". The feelings were mutual.


She shared her joy with her sister later that night after classes. Telling her that it was everything she had imagined and more. Bell only sat there thinking, hoping that Ariel never found out about her kiss with Bret.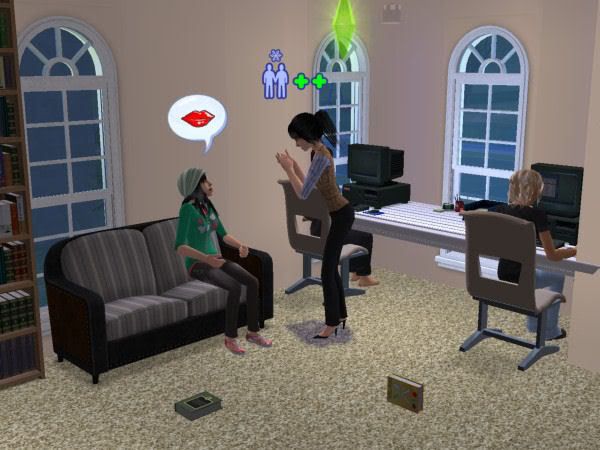 "Yeah, kissing can be fun. With the right guy." Bell added. Ariel only clapped her hands in agreement as she thought about all the smoochies she'd be sharing with Bret when he returned back to the dorms after class.



Two days later Ariel decided to through a party. And invited a few friends from high school, one was Vanya Novak.

Ariel wasn't playing Devil's Advocate, really. She wasn't. She just felt that Bart needed a small reminder of who his loyalties lied with.



The display of affection didn't sit will with Tina and, acting on emotions alone, she stormed over to Bart to give him a piece of her mind.

Vanya totally oblivious to the reason why she was so mad waddled off to grab a bite to eat.

Bart didn't want to make a sense and tried to plead with her.




Which only made Tina madder. Before she knew it she had slapped him. She was so happy she hadn't slept with him yet.
So over come with anger and hurt, Bart slapped Tina back! Davon Christian only watched from afar. It reminded him of the time his parents had gotten into it after their divorce.


Meanwhile on the other side of the living room Bret realized that he was totally head over heels for Ariel.


He lead her into the kitchen.

"I know we haven't been together long, Ariel. But there's just something special about you."

Ariel was so excited was this the moment she'd been waiting for since she realized that Bret was the "One"?

And it was, he made it official asking her to be his girl. She was so thrilled, letting out a small cry of joy then jumping in his arms.



The two left the party to go out back to the hot tub, were they decided to take that next step in their relationship.

____________________________________
Freshmen Year First Semester

Eva Brooks: Medical Major - A+ GPA 4.0 Dean's List
Ariel Burrego: Business Major - A GPA 3.9
Bell Burrego: Undeclared - A- GPA 3.8
Brad Patrelli: Art Major - B+ GPA 3.6
Bret Patrelli: Undeclared - B GPA 3.0
Tina Traveller: History Major - A+ GPA 4.0 Dean's List
Bart Ottamas: History Major - B+ GPA 3.4

____________________________________
Freshmen Year Second Semester
Eva Brooks: Biology Major Major - A+ GPA 4.0 Dean's List
Ariel Burrego: Political Science Major - A+ GPA 3.9 Dean's List
Bell Burrego: Literaiture Major - A+ GPA 3.9 Dean's List
Brad Patrelli: Economics Major - B+ GPA 3.5
Bret Patrelli: Art Major - B+ GPA 3.1
Tina Traveller: History Major - A+ GPA 4.0 Dean's List
Bart Ottamas: History Major - A- GPA 3.5
Outtakes:

I had no place to stick this in the update. I thought it was funny. Ariel decided that dinner was the best time to bring up getting their inheritance money from their grandfather when he died.
Notes from GB: Yeah, I had a ton of pics from playing this uni. round, but I had to weed through them and only post these. I have more since you still have Sophomore year to read but that will be another update. A lot happened on this lot, and I mean a lot. Like Bret kissing Bell. I didn't even know they had an attraction to each other. But once he fell in love with Ariel he hasn't paid Bell any attention. I guess he wanted to see what it was like to kiss twins, lol.
And Bart! He's rolling wants to be with almost every girl in the dorm and he's not a romance sim, he's a family one. And he had no secondary aspiration. I guess have two (yes) two kids changes a guy. Vanya is pregnant again. *sigh*
Also, I didn't send them off to my pervious uni hood. I have set up the university downtown. So it has its own location. I'll post pics on the main site soon. (I hope.)