May, Spring 2014, complete list of students look
here
. Last
updated
.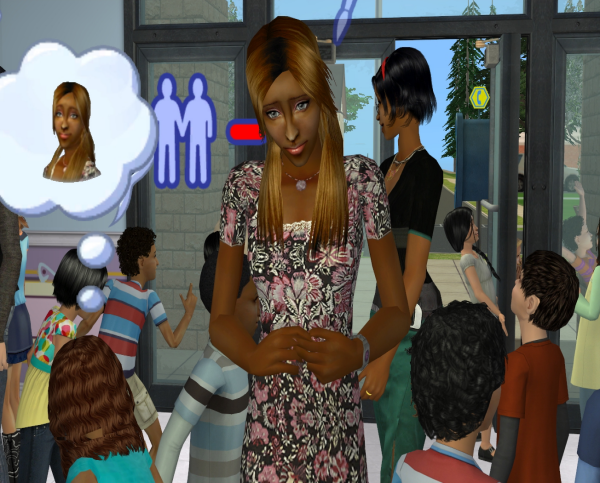 Anya Kent is looking forward to the school year winding down, but that's not what she worried about. Tony is now five years old, and even after cutting things off with Rupert, she still hasn't found a new man. So that's what has Anya so worried. She's not getting any younger, and she just hopes that she'll be able to find someone not only for her, but for Tony as well.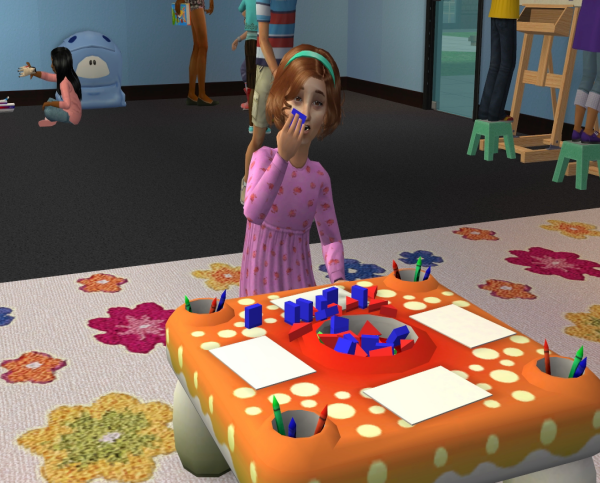 Lola Picaso is really going to miss this block and drawing table. Next year she won't have access to it since she'll be going to the first grade. She wonders if she asks her parents and does extra chores if they will buy one for her and her sisters.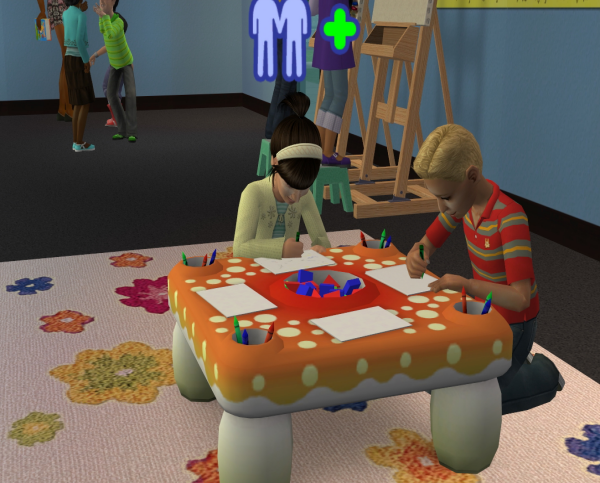 Her sister Becca on the other hand isn't too worried about missing the arts table. She'll have it for one more year, plus she'll also have little Shaw Ottamas with her as well. She's taken a liking to him, and he to her!
If left to their own devices they would spend their whole school day just drawing and sharing jokes.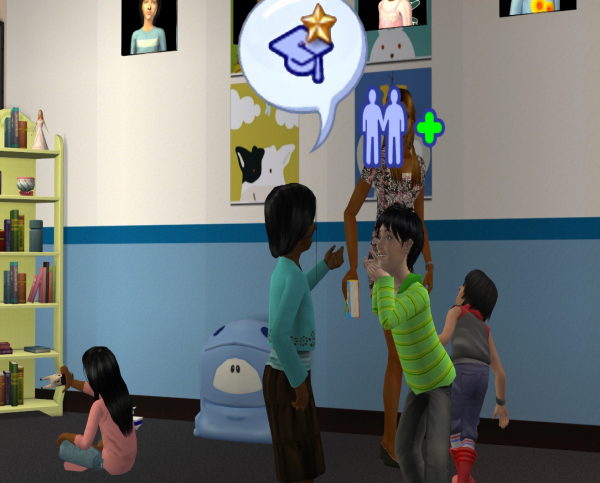 Geeta Ramaswami can go on and on about herself if you let her. Little Alex Burrego will no doubt get an ear full, but he doesn't mind. He's holding on to her every word. For Geeta at least, this is the start of a beautiful friendship.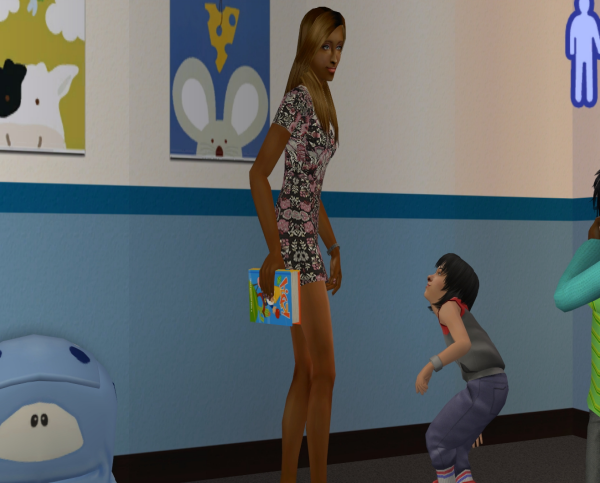 Alex's uncle, Cicero asks Ms. Kent for a story. he's going to miss her story times, but he's also excited about entering the first grade.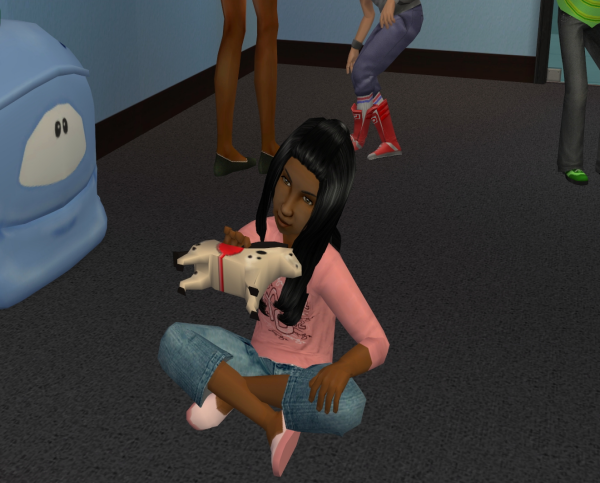 Natalie Corbin still hasn't made many friends, she prefers to sit in a corner alone and play with the toys. It's not that she hasn't tried to make friends, she's just used to being the youngest at home. Which means her older siblings don't spend much time with her, so she's never tried to make friends her own age.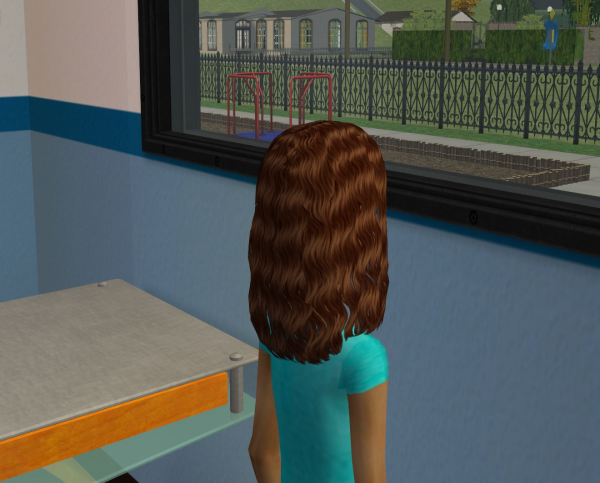 The upper class men are finishing up last minute work and cleaning out their desks, all but Sofia Traveller. She's counting down the minutes until school is finally out for summer. She just hopes the weather will soon turn from rain to sun, so that she can spend most of her time at the pool.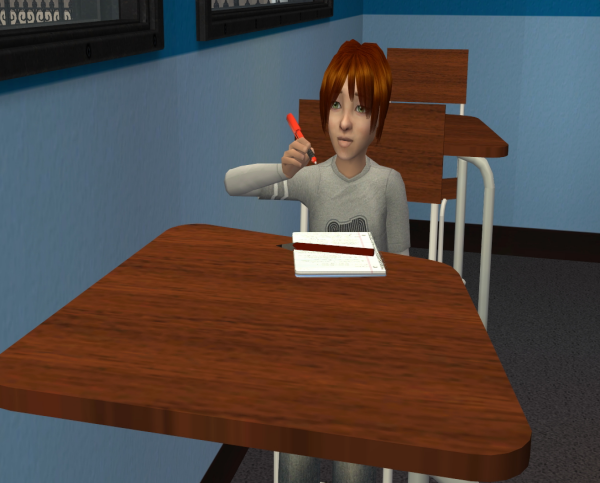 Nick is thinking that Sofia should really get back to her set and finish her work. It might be the end of the school year, but this work counts towards the final grade!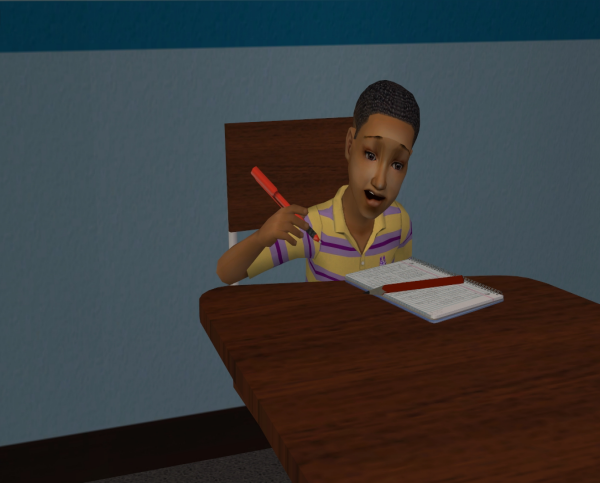 Gavin seems to be suffering from brain drain, and all these math problems seem to bleed together. Just when is school officially over?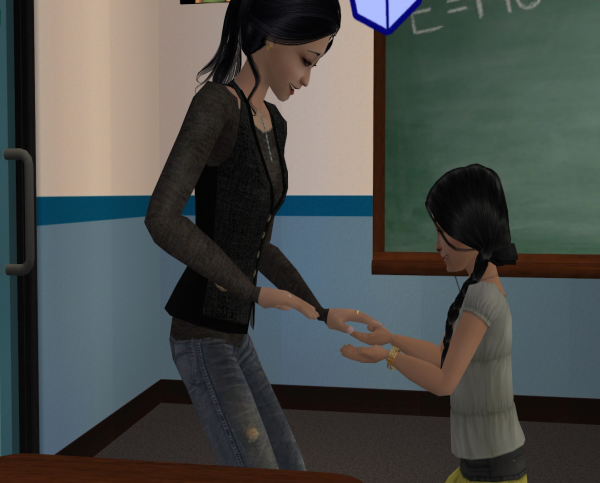 And in no way is Li-Fen playing favorites with her daughter. She just likes to play red hands in the middle of class.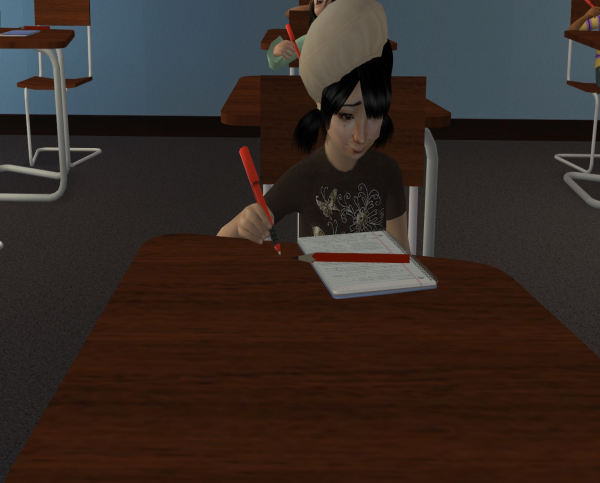 Adrien hates math almost as much as any other first grader, but she's going to be a trooper and push through it, no matter how much it may make her head hurt.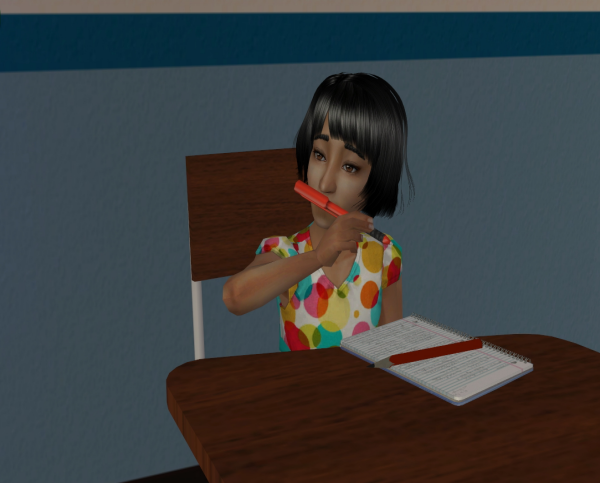 Kira decides to sniff her pencil instead of doing her school work. I sure hope that smells good.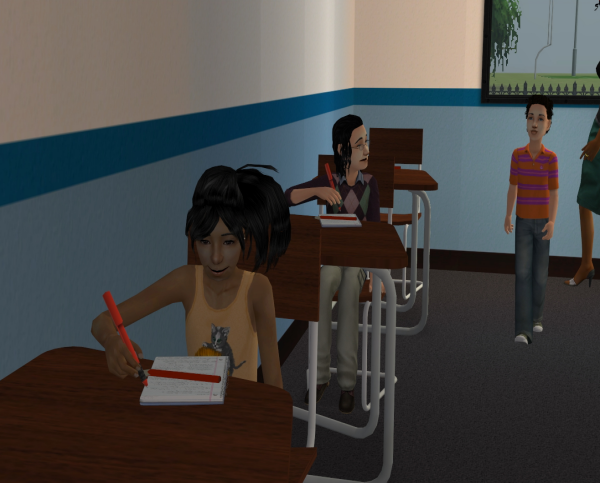 Tylor wonders why his nephew is in his class room once again.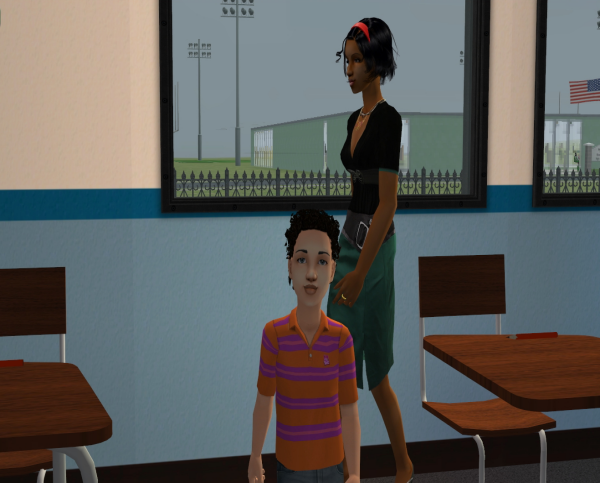 Even having a whole year under his belt Winthrop still gets a bit confused and ends up in the upper class men's area of the school. Principal Corbin walks him back to class.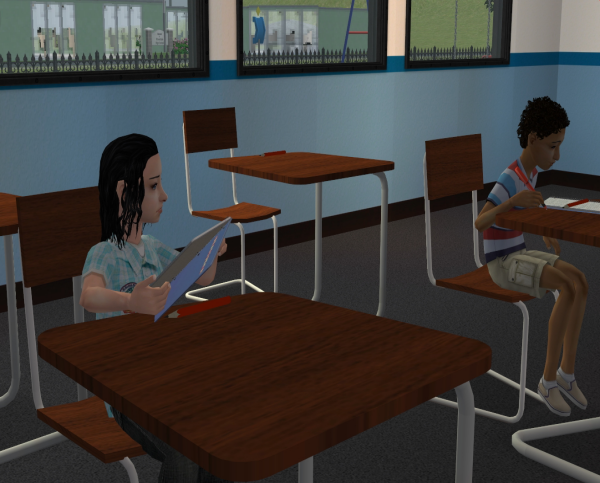 Fyodor takes a small peek at Dallas' paper, just to see how much he has left. He really hates being the only students in class still doing work once everyone else is finished.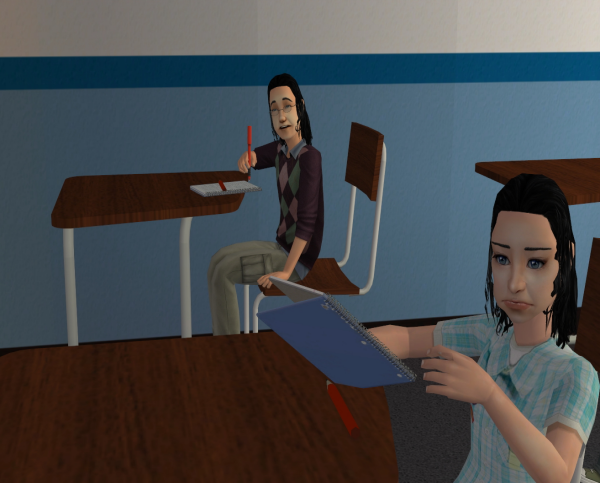 Tylor isn't too pleased and tells him to get his eyes back on his own work.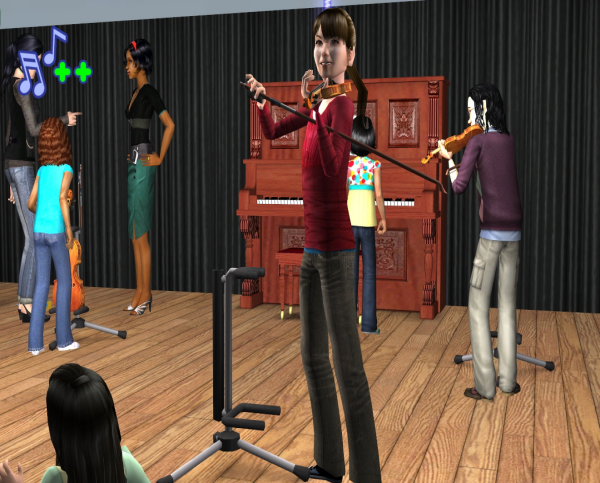 Rose daydreams as she plays the violin. She is finally out of her and will be starting Riverdale Jr/Sr high next year. She's so excited. She's finally going to get to be with the older girls. The cooler girls. The girls who wear bras! Did she mention just how excited she really is?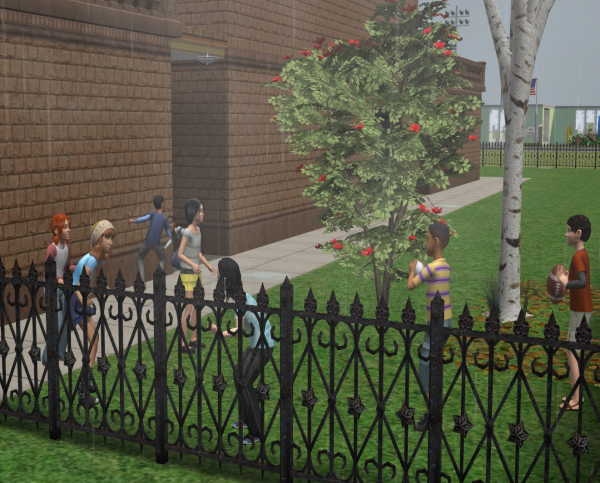 Everyone finally gets a break from all the work, and even in the rain they run outside to play.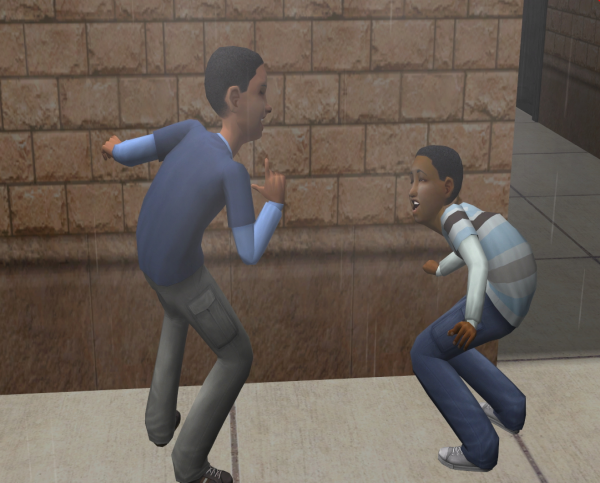 Some kids still play with their siblings instead of other kids.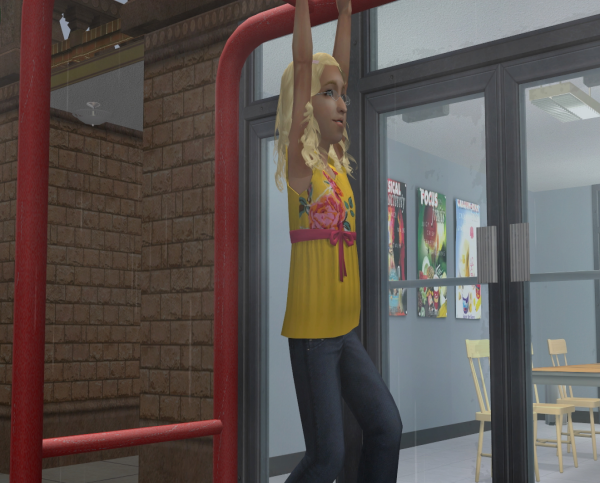 And others still play alone.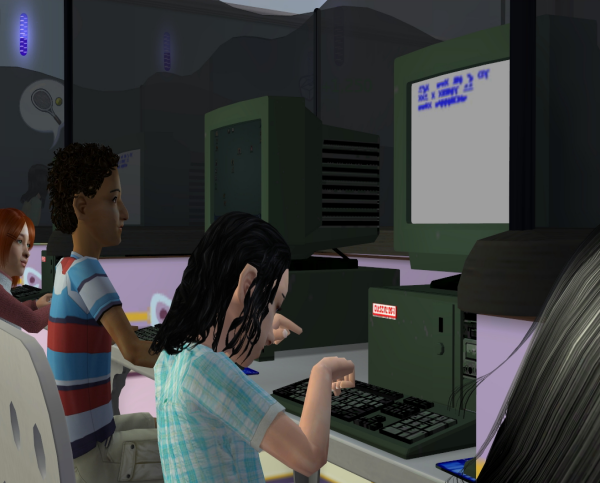 And others chose to spend their free time in the library typing away on the computer.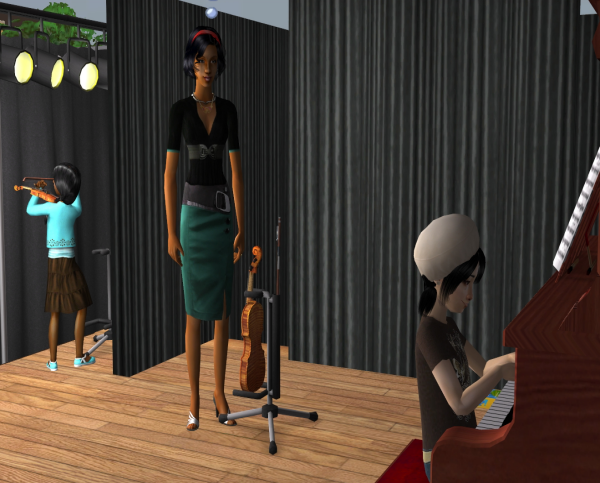 All in all, this school year has shaped up to be pretty good. Tynisha is still pushing for a small remodel of the school, and she's hoping to hear back from the Hood Council by the end of the week. If all goes well, come next school year there should be a little more room for the students to spread out.
***
Sorry if this update is a little off. 1) I have a major migraine that just won't go away. It got worse as I started working on this. And 2) I played the school like last month, and I can't remember everything that I wanted to do in the update.
I'm hoping that the council can give some money to the school. I really need to expand and make some room. So I need to crunch some numbers. If everything goes according to plan the school will be added onto. Those baby booms are really starting to catch up to me. lol