February, Winter 2015, Simone Lewis is 33, Ryker is 36, Winthrop is 6, and Orlando is 2. Last
update
.
Narrated by Simone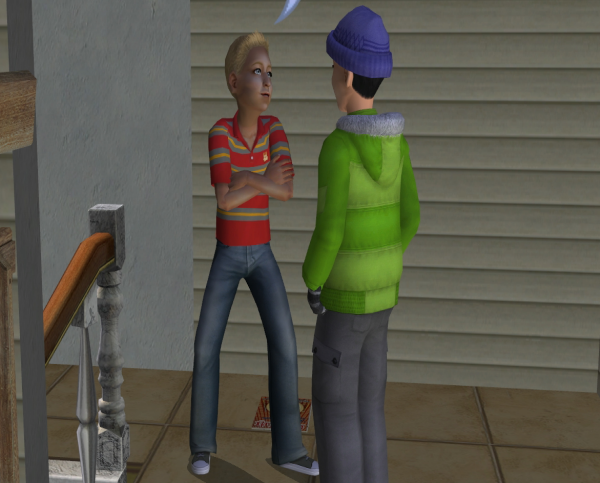 "Winthrop is very excited about our family secret. Well, it's not really a secret, I just didn't want him telling his friends until everything has been set in motion. But Winthrop can never keep anything a secret for long, and he "spills the beans" to his friend, Shaw.
He excitedly tells him that we are moving. Not far away, only a block or so up the street. Shaw didn't seem that impressed with the news though."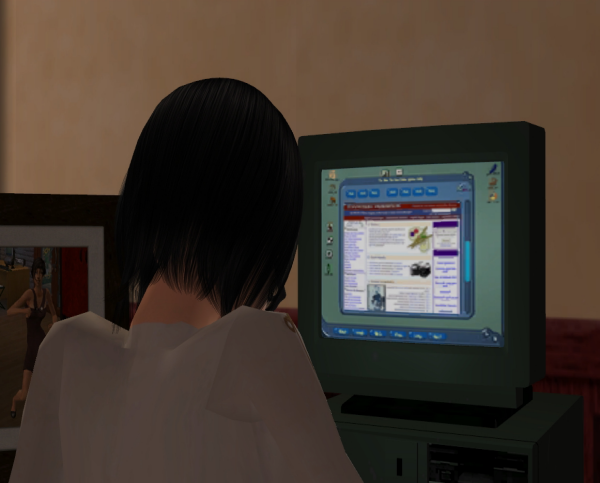 "Ryker and I have been searching for a while now, trying to find the best "bang" for our buck. We actually started saving up to purchase a home once we moved here, and soon after Winthrop was born. And with the arrival of Orlando, things have been super tight in here. So when this lovely home came up on the market, we knew had had to act quickly!"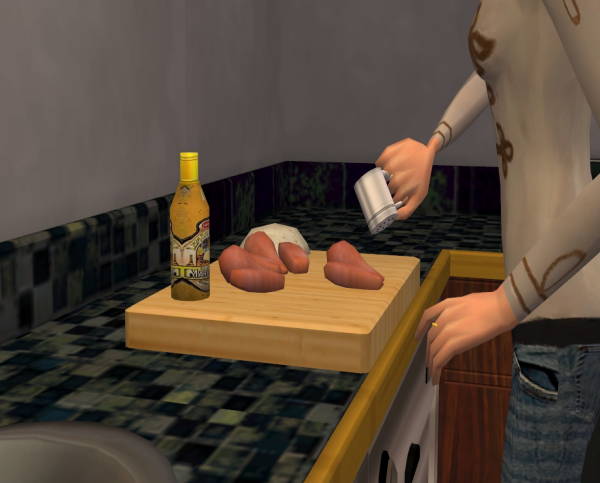 "But it is a bit bitter sweet. Knowing that this will be the last dinner I serve, here, in our first place where we started our family."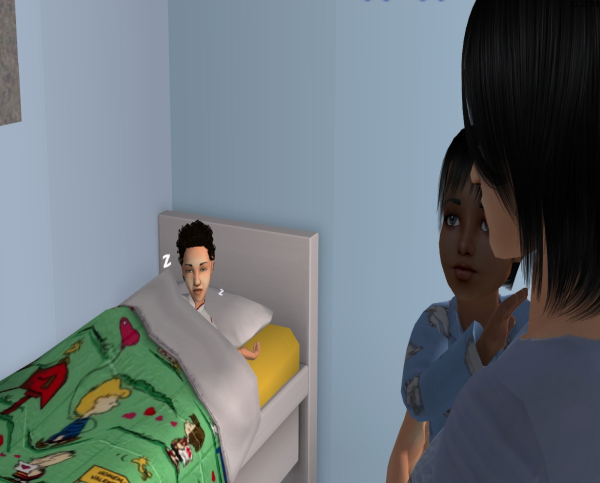 "The last time that I will wake Winthrop up in the morning to get him ready for school. Orlando's so cute, he tells his older brother to "Up! Up!" in the morning so I don't have to!"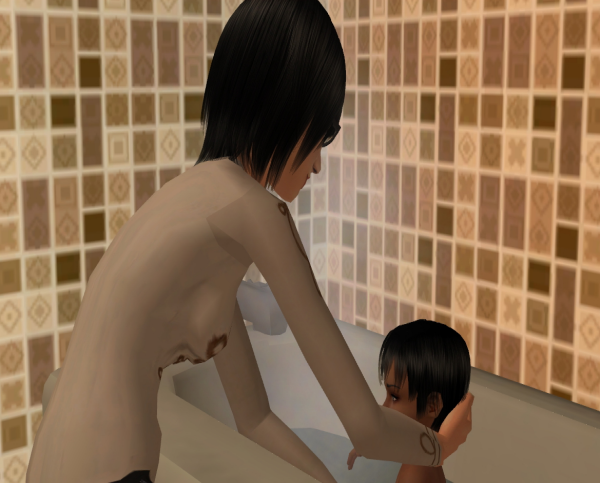 "This will be Orlando's last bath and splash too."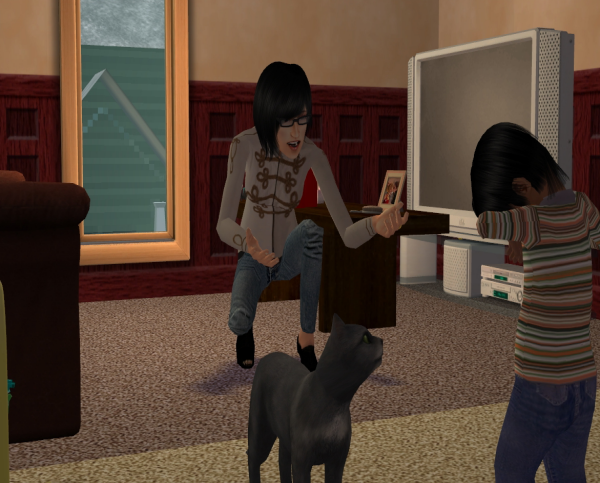 "And both my boys learned to walk in this living room with Bonkers watching closely."
"Yes, it will be bitter sweet, but the added room will be nice. Not to mention no neighbors, and us not having to tell the kids to play quietly, so they don't bother others in the building."
***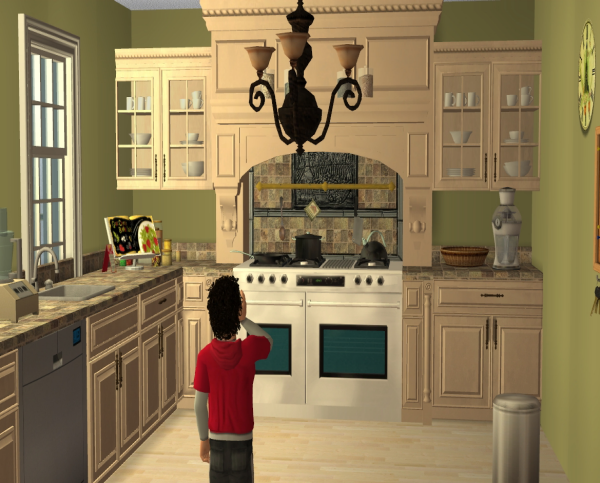 "But here in the new home we will make many new memories. One of the very first! Winthrop being able to actually drink milk in the kitchen and there being enough room for me to start breakfast!"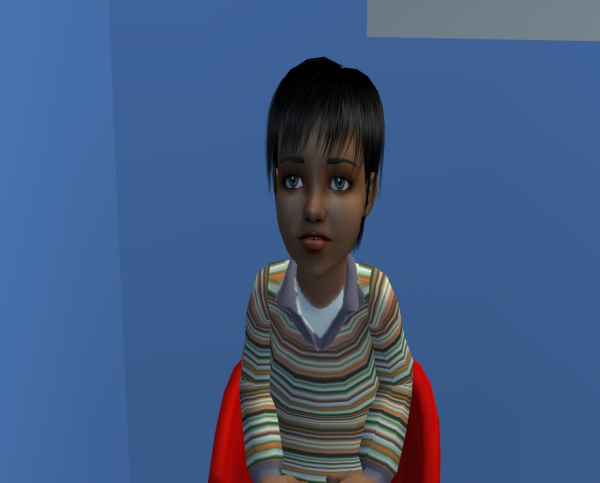 "And Orlando learning to go potty in his very own "big boy," bedroom. He even picked out the blue paint for his walls!"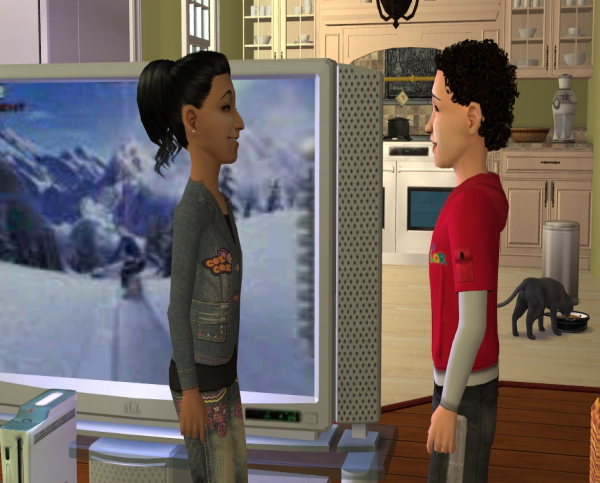 "Now that we have more space, and a front and back yard to run around in, Winthrop has started to invite more kids over to play after school."
"The precious little thing. I can't remember her name, though, I'm sure I'll learn it as I see more and more of her. But she just happened to visit while Ryker and I were trying to "settle" our friendly little game of Madden 2010. He gets mad since I beat him so bad. But it's all in good fun!"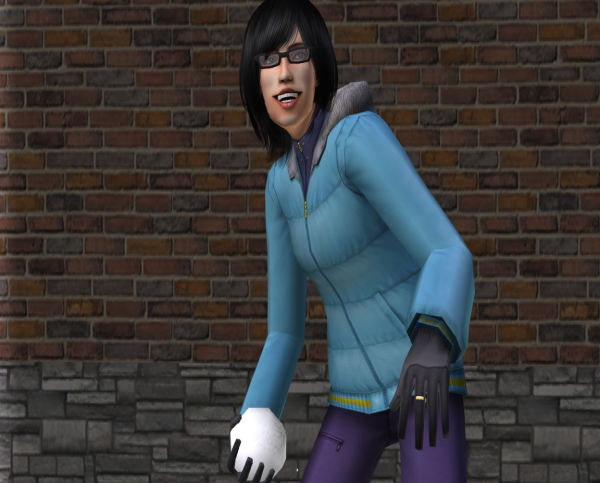 "I'm glad that we finally have our first home. I see us enjoying many years, many
good
years here together!"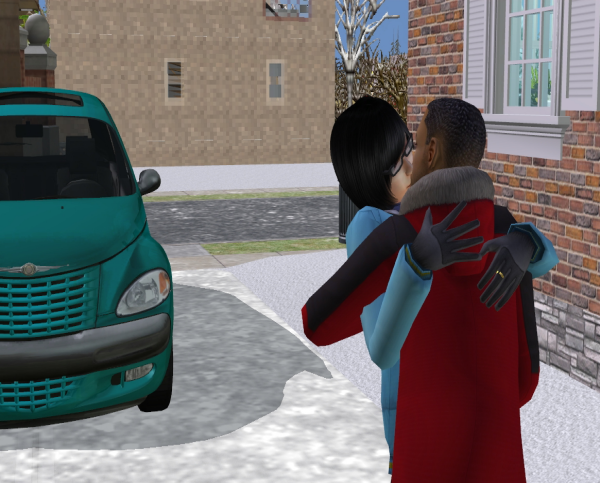 "And I'm sure my honey envisions them as well!"
***
Yes, another one of my boring families, but again, in a good way. I love Ryker and Simone and their two little boys. Things have been nothing but good for them ever since Simone graduated college and they got married. And I adore their home as well!
No more babies on the horizon for them. Not to say that it's out of the question, but for now, their family is complete.

This is the finally post for 2014-2015. Next post will start the new year of Winter 2015 to Winter 2016. This round seemed to have taken so long. I'm glad to be done and moving on!