December, Winter 2014, Peter Ottamas is 62, Samantha is 61, and Amanda is 12.
(Breta Johnson is 12, Adrian Chew is 11, Jordan Ottamas is 5, and Sharla Ottamas is 31.)
Last
update
.
Narrated by Amanda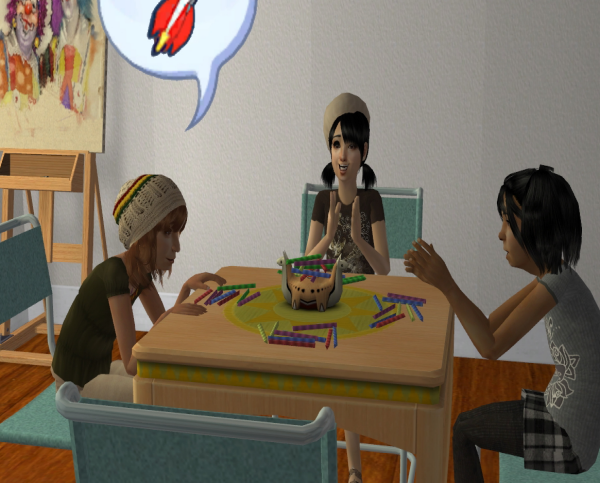 "We've had a pretty normal winter so far, but last night the sky opened up, spilling it's powdery contains all over the town. When I woke up this morning and looking out the window, it was as if I were looking at some french toast off the griddle, covered in white goodness.
Well, because of so much snow, we had a snow day. I invited my two best friends over to visit. And I was really nervous. I've never had anyone over for a visit. I start to talk about rockets and launching men to Jupiter. Adrian enjoys the conversation, but Breta, not so much."
"Soon I start talking about this movie that I was watching. I really enjoyed it, it was about so emo vampire who falls in love with this snarky girl. And he wants to be with her, but he also wants to eat her, so it's really hard for him to be around her. LAME! But they eventually share their first kiss.
So I tell them that I actually can't wait for my first kiss, I just hope it's not with some emo vampire who wishes he was still human.
Adrian has her first kiss already planned out in her head. She's just waiting until she's old enough to date, then actually find a boy to share in with her kiss.
Breta turns up her nose. She's "so not into boys" at the moment. I guess if I had a twin brother I wouldn't be too thrilled to talk about boys either."
"But when we are together we do have a bunch of fun together! I'm just glad that Breta will be in seventh grade with me next year. So I won't be alone and without any friends."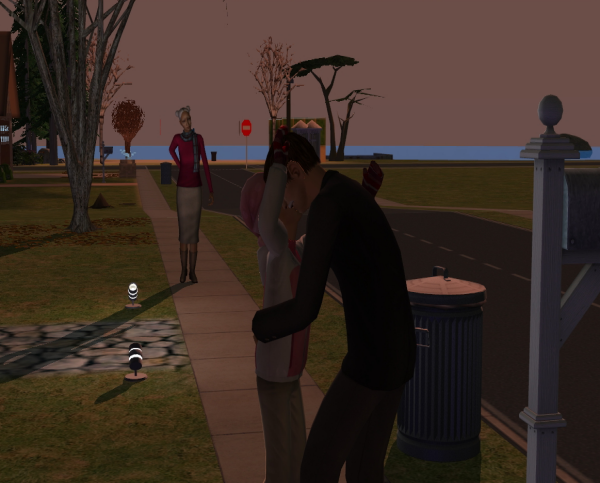 "Even though I'm talking about having my first kiss and even thinking about training bras, I still love when Daddy comes home from work. I run outside to greet him. I really hope I don't grow out of this as I get older. It feels great sharing this with him! I'm his special girl!"
"But I know my mom is his super, awesome, special woman. As much as it makes me gag, and shutter, I've known for a long time now where babies come from, and once you get old and can no longer make the babies, you still have the
urge
to do so.
Ugh, old people love, it's so wrong in so many ways."
"Sharla comes over when she has free time, and she brings Jordan. I really like my niece. We have fun together, and I was so happy once the two recovered from their flu. I missed seeing them. Out of everyone Sharla visits the most. She doesn't make lame excuses like having too many small ones at home to get out, or being bogged down with school work to visit.
And when they visit we always do fun things together, like ice skating!"
"Sharla isn't the best on the ice."
"Luckily, I don't have the clumsy gene and I'm able to glide across the ice like flowing water."
"Jordan and I also enjoy building snowmen. So once we got tired of skating we eagerly pile snow together to make our creation."
"That's when the most beautiful event that I have ever see happens! The aurora borealis happens! It's amazing and rare. Like super rare, never thought I'd see one unless I travel to Alaska. But here one is, in Riverdale. And I don't have a camera to take a picture."
"While we are amazed by the light show mom and Sharla sit inside the small cabin at the rink and sip hot cocoa and catch up.
Mom is still bugging Sharla, asking her when she's going to settle down. Sharla always skates around the issue. But Jordan has told me that she would really like it if Sharla and Rupert got married. Then she'd have a real daddy."
"But they don't spend the whole time talking, they also people watch. The enjoy watch others and trying to pick up on their body language."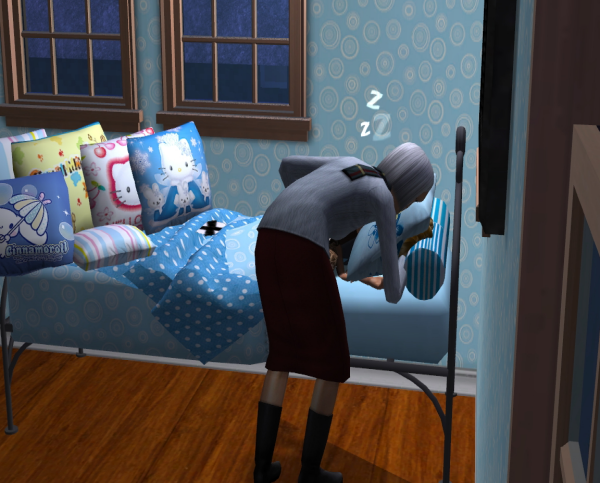 "All in all I always have fun, no matter if I'm out with the family or at home with my parents. I think my mom feels that this will all change once I enter into seventh grade. She's always sneaking into my room once she thinks that I'm asleep, and planting light kisses on my forehead.
I'll admit though, if I do out grow this deep down I'll miss it very much. I love my mom and dad."
***
Not much happened with them. They are really boring. Not as wild as when Tommy, Bart, Danny, and Keegan where still at home.
Amanda only has two friends, and that's Adrian and Breta, sadly the other kids think she's weird. She says that it doesn't bother her, but I'm sure that with a new school she's glad that she's not going it alone.