This is the first time that I'm posting some unused/outtake pictures from this round. I don't normally share because I forget and end up deleting the pics. I hope you find them funny like I do. So enjoy!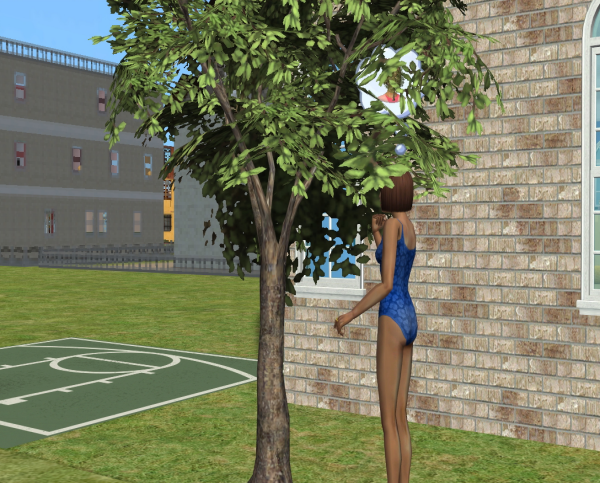 Chole has gotten in touch with her natural side. She's all about being "green," so much so that she's trying to become one with the tree.
Cameron was truly pissed with Sarah after she found out what when on
between
her and Viggo. I played Viggo's lot once after the dance and Cameron never walked past. I played Sarah's once too, and Cameron walked past 6 times. Yes, 6 times. She was that pissed off!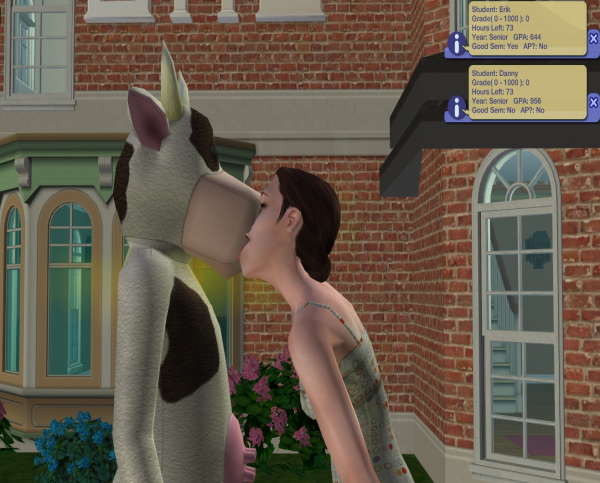 Apparently lazy sims will have a belching contest with each other. Eww, gross much? I've never seen this before, and I took way too many pics of them burping in each other's face. I laughed really loud and hard too. Just look at the green fumes. *GROSS*
I love how Taffy has been scared my the "iron" man, and yet her face remains unfazed. LOL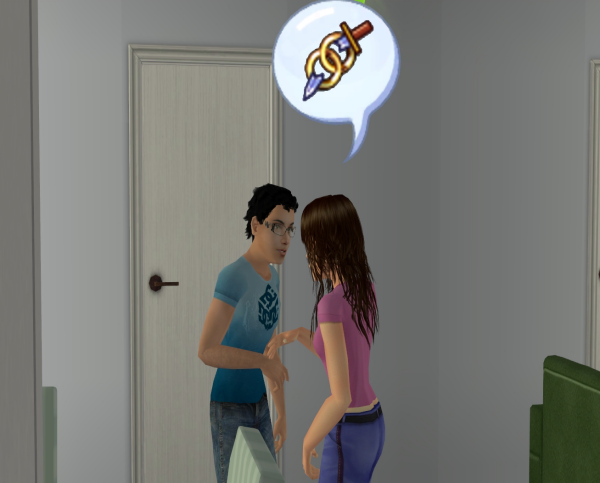 Cheating was the main topic of gossip for teens over the summer. Can you guess who Anan and Kobi are gossiping about?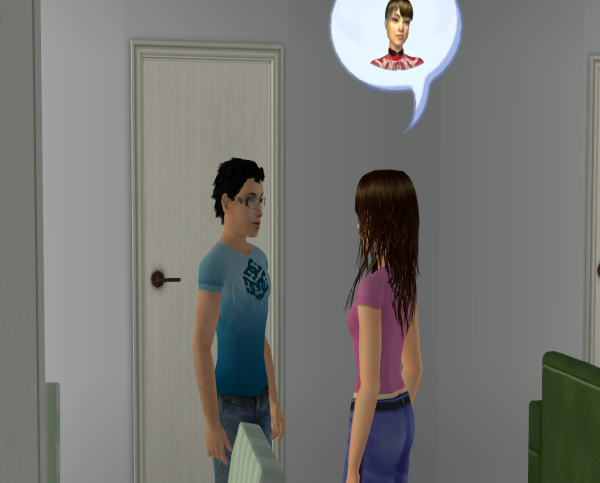 None other than Cameron, Viggo, and Sarah.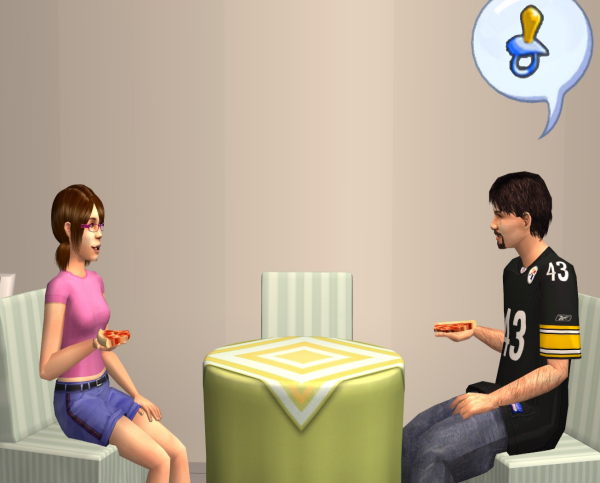 And here is Brandon having a heart to heart with his daughter over some dinner. He's begging her not to go and get knocked up like her older sister, Nora did.
Llamas not only like to watch people getting busy, they like to cheer them on as well.
And Nannies like to kidnap toddlers!
With all the
drama
going on in Suni's life I found it sweet that she took the time to tuck her little sister in, and give her a kiss goodnight.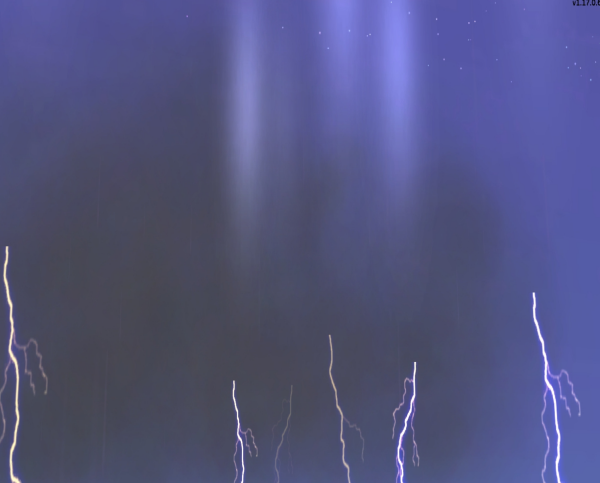 This was
another
pic that I caught of the Northern Lights. I like the lightening.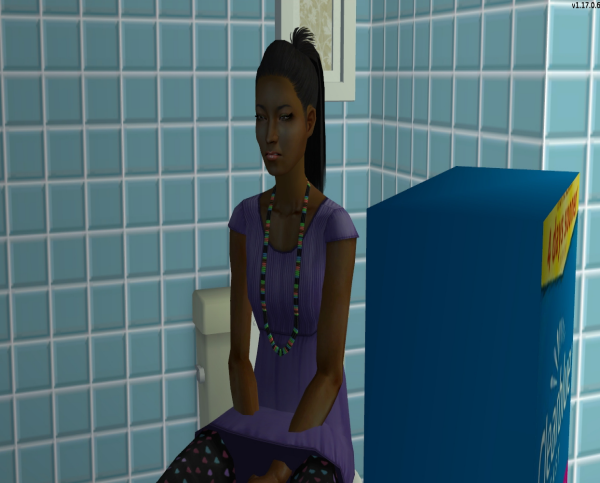 Suni and pregnancy tests don't mix! I love the look on her face.
Eddie had anger issues. He directs his anger at his own garbage can, too bad for him his mom makes him clean it up afterwards.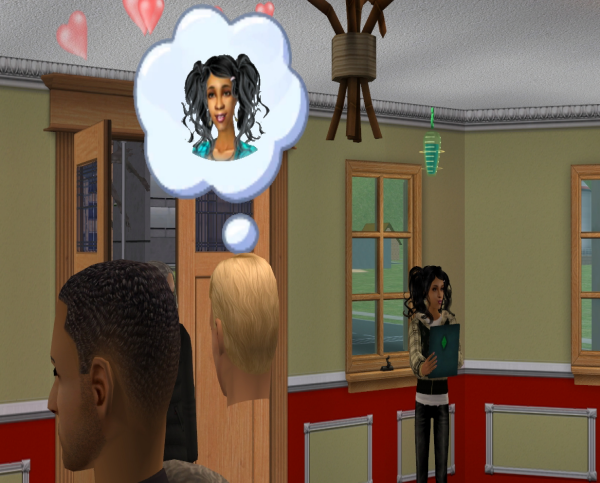 This bodiless host thinks Sarah is the stuff.
Meadow knows other wise. She knows what Sarah has been up to.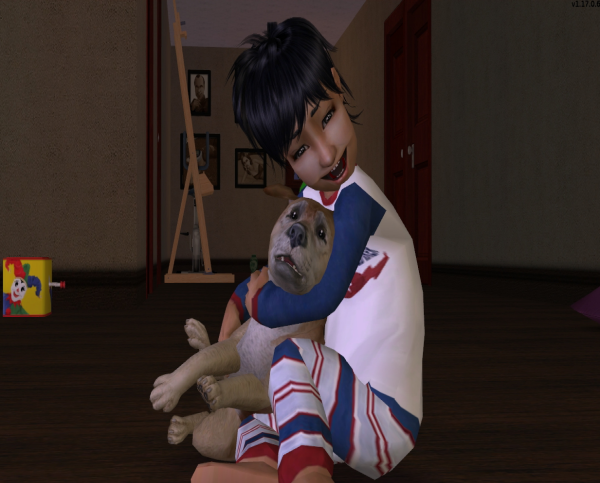 I had to toss in a pic of Jayden. Isn't he the sweetest! He looks like Viggo so much!
Ryker is really proud of himself! Look how strong, he can knock his wife down with a single snowball!
And finally. Winthrop finds out about his snow day after getting out the shower, getting ready for school. Jumps of joy in the bathroom, it's always fun!