Birthdays for September 2014. Last
update
.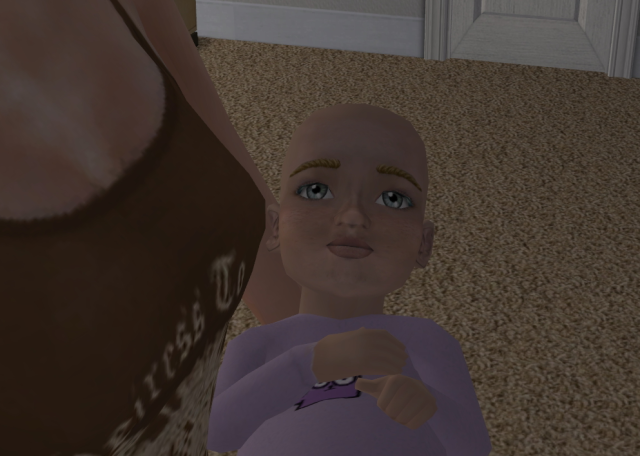 There's only one birthday this month, and it's the birth of Franco Novak. He's the second addition to proud parents Nathan and Tosha Novak. His big sister, Mary-Beth is finally glad that he' here, but she's also sad. He really doesn't do much but cry and poop. No fun... yet!
He has his mother's skin tone, his father's blue eyes, and both parents blonde hair.
***
No hospital birth, just imagine that she had him there and came home. I was so tired when I did this one, and I was still in the process of remodeling the hospital. It wasn't ready so I couldn't take any pics there.
Franco is one month younger than his cousin's Caitlin and Kian.