July, Summer 2012, Mathew Novak is 64, Nanat is 66, Vanya is 20, Shaw is 4, and Nadya is 44.
not so mini mini-update.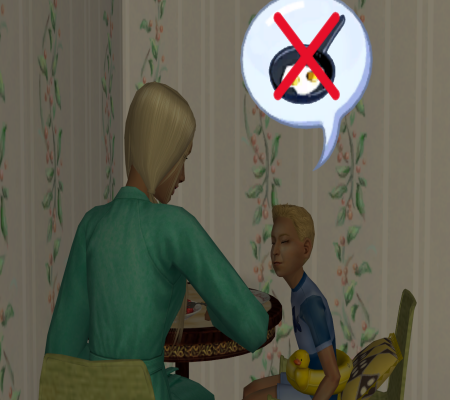 Nanat and Mathew made good on their promise to their grandson Shaw. He's so excited!
Shaw can't believe he's actually in Florida and will be going to Disneyland soon! What a way to spend a summer.
He tells his mom this over breakfast in their hotel room. He also tells her how much he misses her cooking and asks her why can't she work in the hotel's kitchen.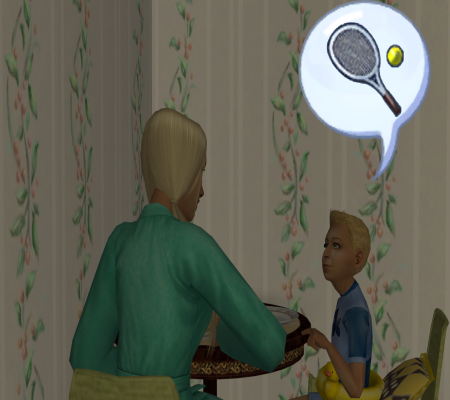 Shaw also tells Vanya that he wants to sign up for tennis lessons. She laughs and says she'll think about it. It just might be a good idea. Four year olds are so full of energy, it might just help to wear him out at night. So she makes a mental note to look into it.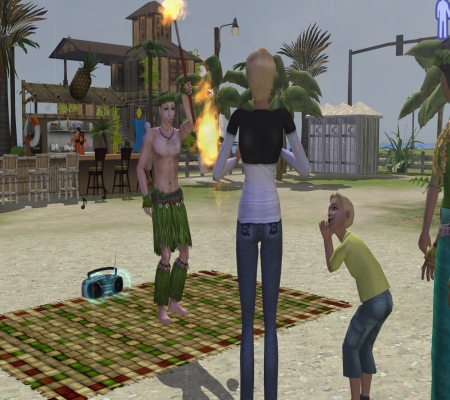 Even with Shaw's excitement their scheduled trip to Disney isn't for another day, so the spend the first day of their vacation visiting Dolphin Cove. Shaw isn't too disappointed, he's fascinated by the fire dancer. So is his grandmother, Nadya. She pulls him back a little not wanting him to get burnt. Safety first even when on vacation.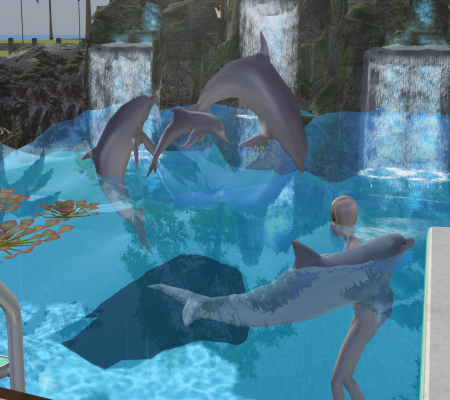 Vanya tries her luck and swims with the dolphins. She tried to get Shaw in the water but he's to scared of the big mammals to even try. They look too much like sharks to him, with their dorsal fin and grey colored flesh.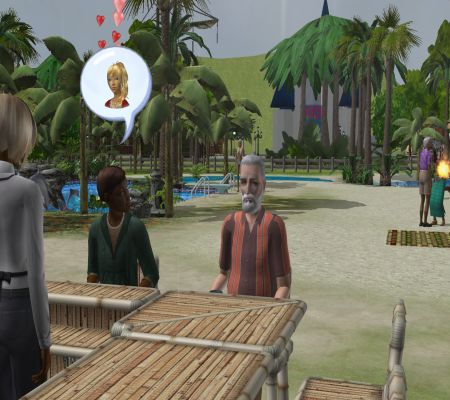 Mathew gets one of those tropical foo foo drinks at the bar. A local seats next to him telling him about this blonde he met a year or two ago and, how he hasn't stopped thinking about her since. Mathew realizes that he's talking about his upstairs neighbor, Tina Traveller. What a small world it really is!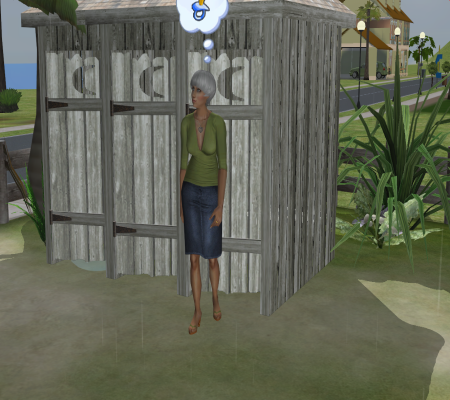 Nanat has garndbabies on her mind. She's happy with the ones that she has and she adores her two great grandbabies, but she can't help but to want at least one more from Vanya and Dominic.
Finally the big day arrives! Shaw could hardly sleep last night before. He's finally going to Disneyland! Vanya has to run full speed just to keep up with her son.
So, while everyone is off doing their own thing, Nanat decides to give the Haunted Mansion a go. It really does live up to it's name.
Seems another Disney guest agrees with Nanat, the Haunted Mansion is one scary place.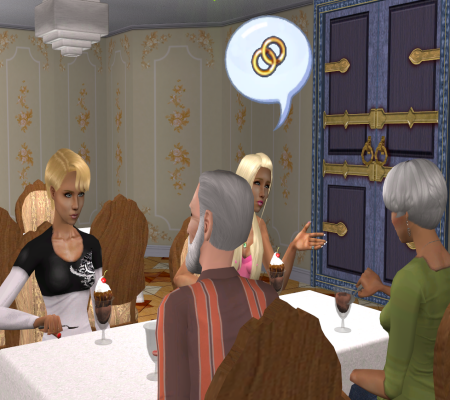 The adults grab a bite to eat and discuss wedding plans.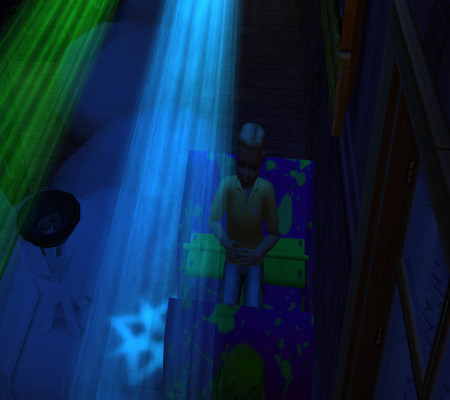 Shaw uses their distraction to his advantage and sneaks onto the Haunted Mansion. He's Nana wasn't joking, it really is scary. And since it's night time now it's even darker inside the ride. Shaw really wishes he listened and stayed away from the ride. But after he wants to ride again!
Great grandma and Shaw riding a roller coaster.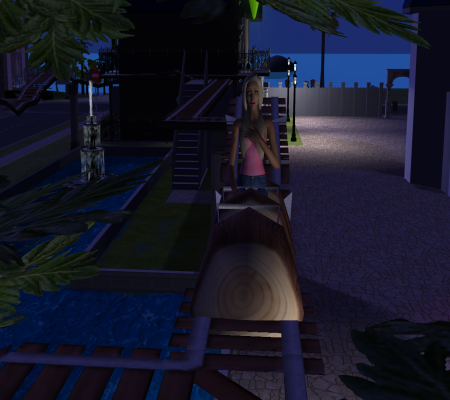 Vanya catches the last ride of the night.
Before leaving and heading back to their hotel Nanat takes a moment to bask in the warm summer night.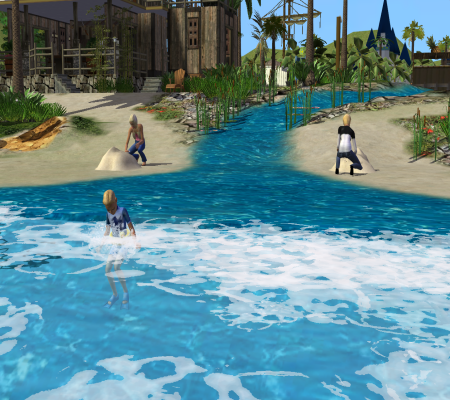 The next day everyone agrees that they need a breather. Shaw isn't to happy about the turn of events, he doesn't need a breather and he sure doesn't understand why all the grown ups need one. But since he's only four he doesn't have much say in the matter.
When they get to the Conquistador - a day spa - Shaw is excited that it's at the beach. He spends the majority of his time digging in the sand looking for sea shells, and possibly buried treasure, and building sand castles. Vanya also lets him wad in the shall surf as she keeps an eye on him.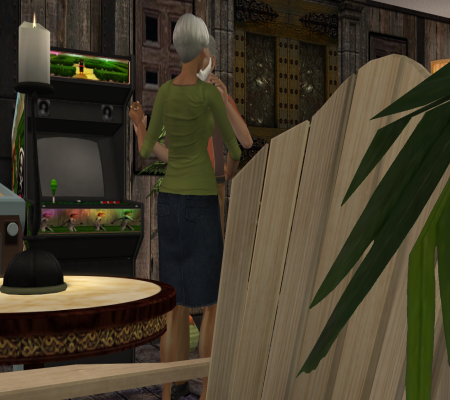 Mathew and Nanat spend the most of their time inside dancing and flirting with each other. They may have found each other late in life and after the death of Nanat's first husband. But they are very much in love and show it every chance they get.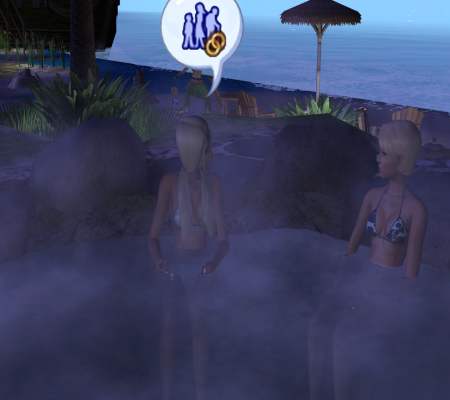 As the day turns into night and every one starts to get ready to head back to their hotel Vanya tells her mom how happy she is that she is getting married soon. She just hopes that Bart will make such a commitment with her soon. But she's starting to think that's wistful thinking.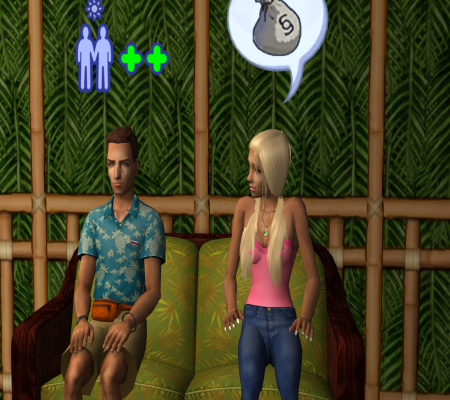 Vanya meets a fellow vacationer since she can't sleep and for some reason she starts to tell him about her financial woos. How she could never afford a family vacation like this for her kids, and how grateful she is to her grandmother from bring Shaw along. How she's dreading returning home since she will have to return to past due notices and little to no pay from her job.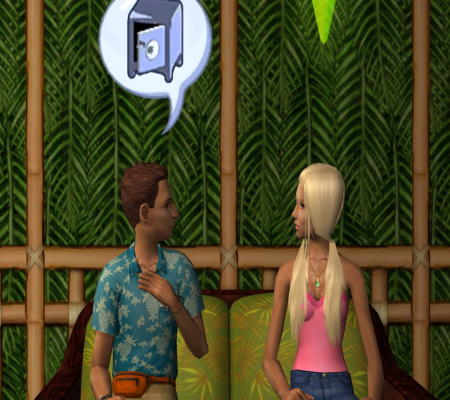 The stranger just happens to be a financial adviser and he tells her that no matter how little money she makes she needs to put at least 10% into savings. That's one of the best things she can do for her family. Make a nest egg.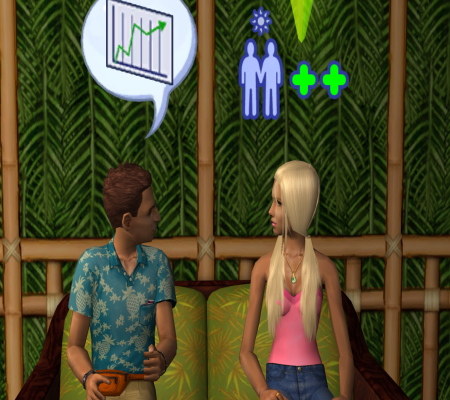 Once she starts to save she'll be surprised at how fast her money will grow.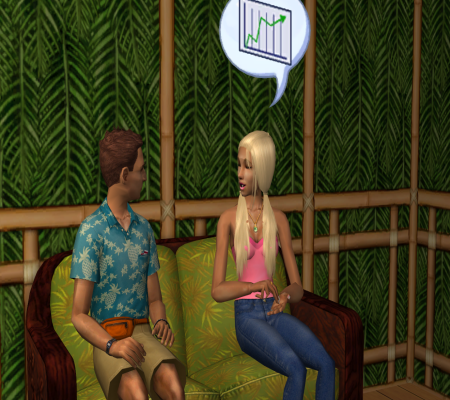 Vanya agrees that its a wonderful idea and she's going to take his advice. After saying thank you she stands to leave, but he stops her, giving her his business card.
"If you ever have any questions feel free to call me!" He says.
The last day the family heads to Animal Kingdom. There's axe throwing.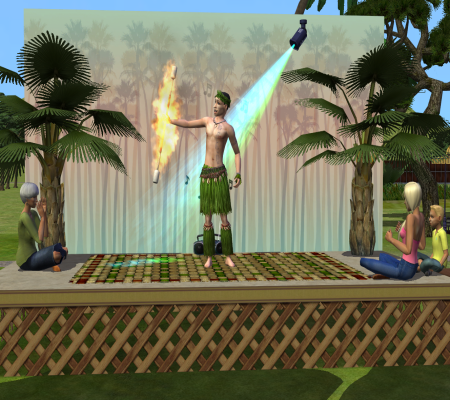 And more fire dancing. Shaw thinks that when he gets older he'll want to learn this art!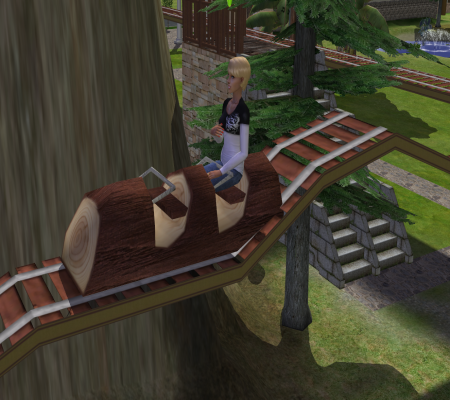 And there's more roller coaster rides!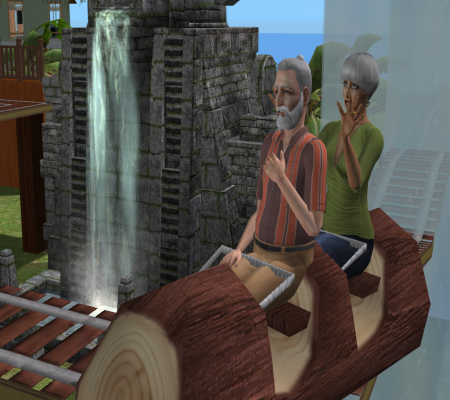 They spend their final night at Animal Kingdom Safari. They took a tour of Africa seeing the elephants and lions. The meerkats were the star attraction though as well as more roller coasters. But Mathew is thinking he's getting too old for this sort of excitement.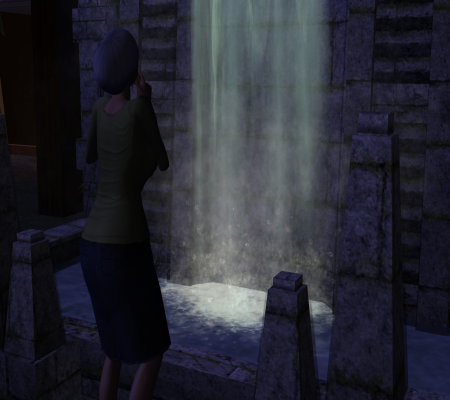 Nanat makes two wishes actually. One, that her daughter has a long and happy marriage. And possibly give her one more grand baby. And two, that her grand daughter is finally happy with a man who deserves her.
Nadya makes a similar wish.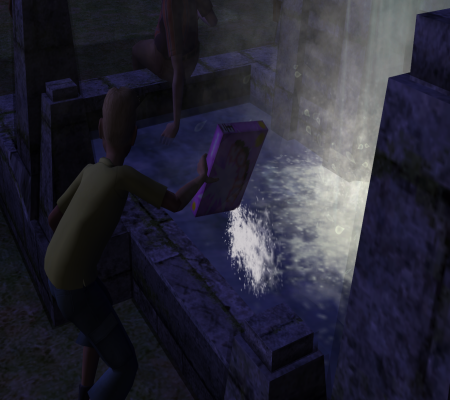 And Shaw decides to add a little soap to the monkey shrine.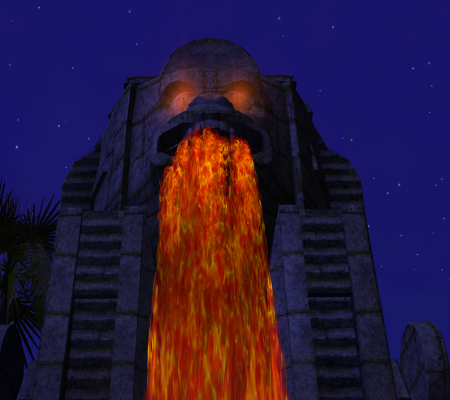 Monkey shrine doesn't like the old soap in the fountain trick.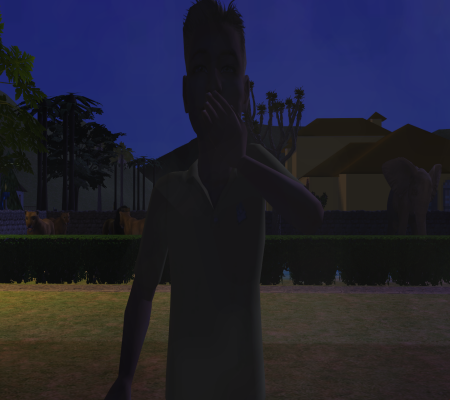 It scared Shaw so bad he starts to cry.
Nanat thinks now it's back home and time to go head first into wedding planning. It will be spring before anyone knows it, and time for Nadya and Dominic to get married.
***
notes from GB: This vacation was fun. Dominic didn't come because I decided that someone needed to stay home with Tandie. Bart was busy. You'll soon find out why.
But the vacation was fun like I said, they all had a good time. I really wasn't expecting much to happen, but when I had them visit my lots can you imagine my surprise and excitement to find that the roller coasters started working again! I missed getting pics of the "wild life" at Animal Kingdom Safari, sorry about that.
And yes, weddings, marriage, and babies were all everyone talked about on this vacation. I figured they are all excited about the upcoming wedding with Dominic and Nadya, and since they are a close knit family planning it together fits them.
Nanat has baby on the brain. All she thins about are grand babies when she sees her daughter. LOL But Nadya is in her 40's so I'm not sure if it's going to happen. At least not naturally. She and Dominic have been trying for a long time to conceive, way before he popped the question, and still nothing. So we shall see
Their wedding is scheduled for Spring of 2013.