August, Summer 2011, Mohindr is 31, Danielle Lillard is 30 (Suni Ramaswami is 14, Prya is 56, Sanjay is 57. Sharla Ottamas is 31, Rupert Cotton is 32 ( those are all the playables invited to the wedding)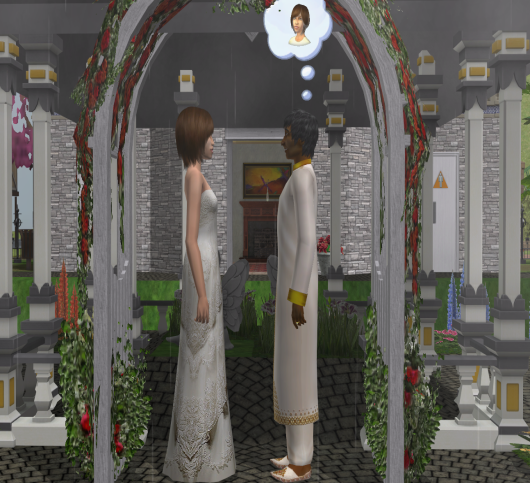 Not much words this update mainly wedding spam.
Mohindr is thinking that Danielle is the most beautiful bride ever.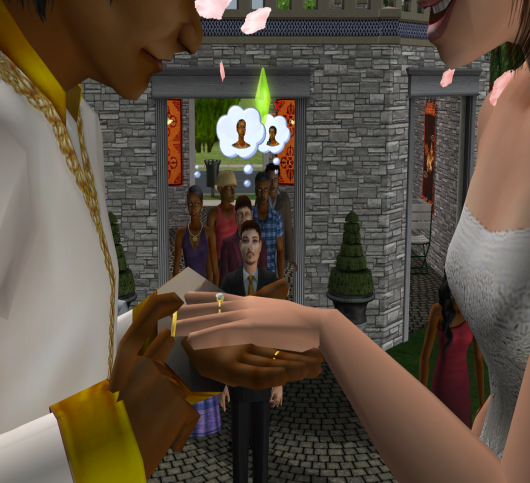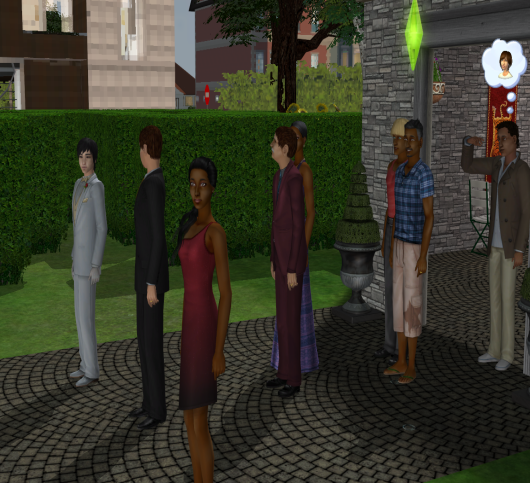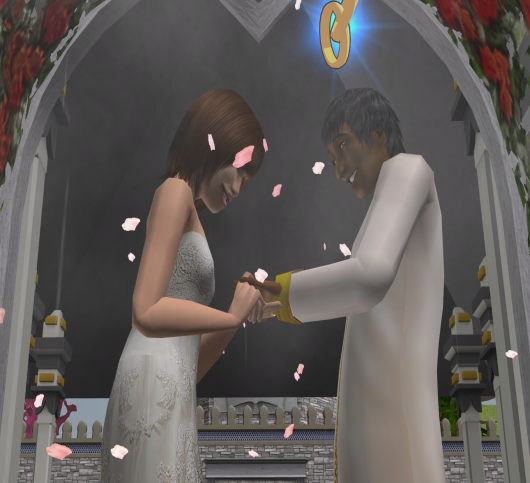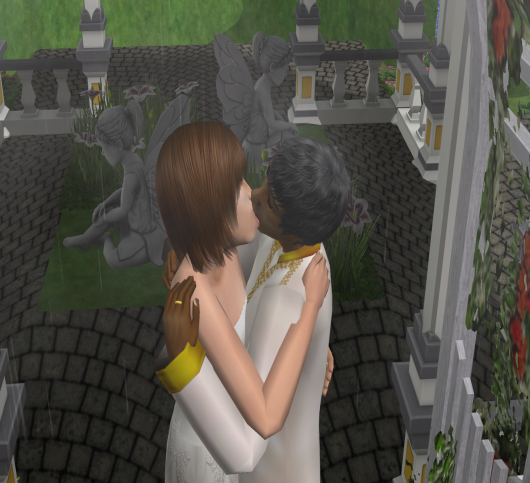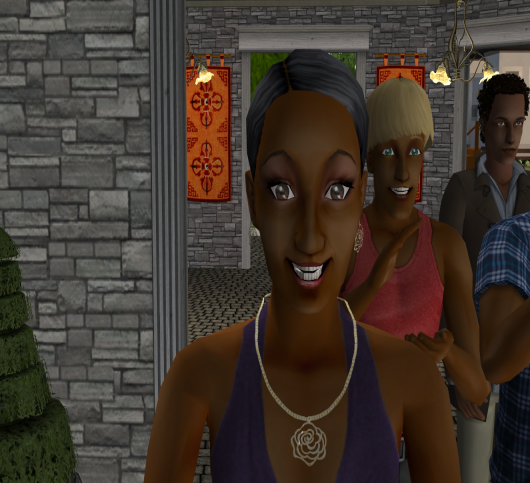 It's safe to say that Priya is very pleased that Mohindr had finally gotten married. Took him long enough.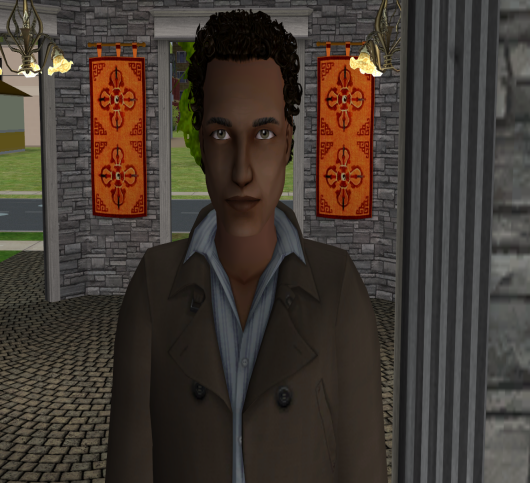 Rupert on the other hand isn't so happy. He really hates weddings and he doesn't know why he always accepts invitations. Marriage is for losers!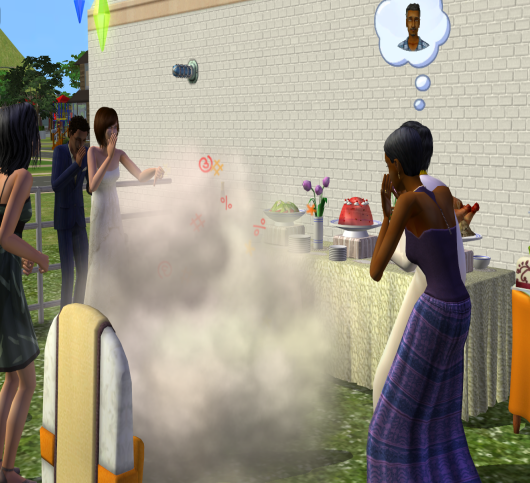 As soon as the reception started Sharla and Sanjay got into it. I have no idea why either. But they fought.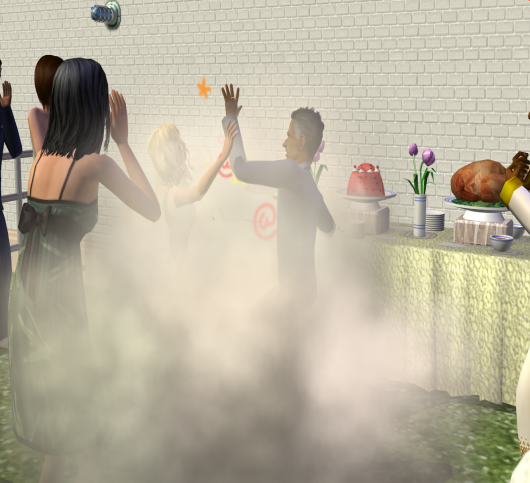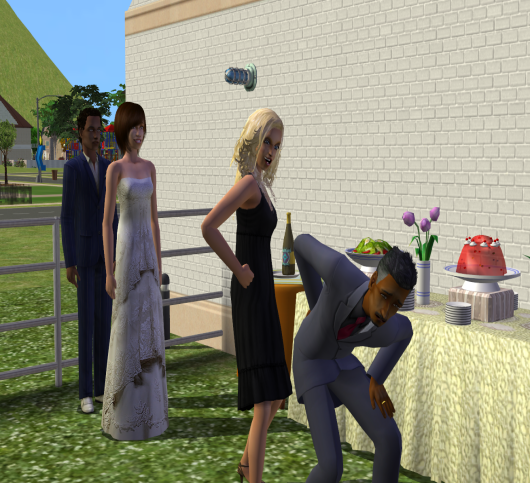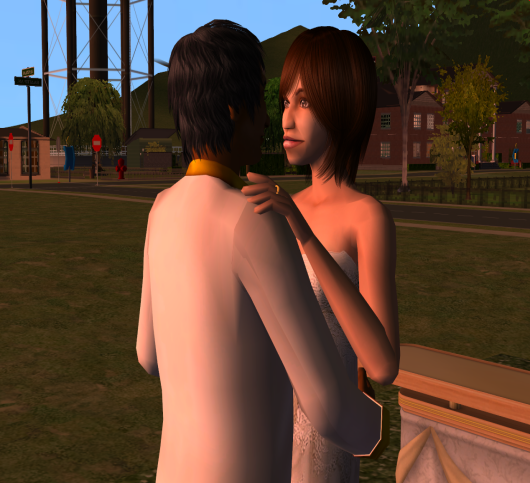 First dance as husband and wife. Awwww :P
Why must everyone swoon over Rupert? We get it! He's a romance sim, but he'll love you and leave you. Why even waste the time??? And at your own wedding reception? Really classy, Danielle! Real classy!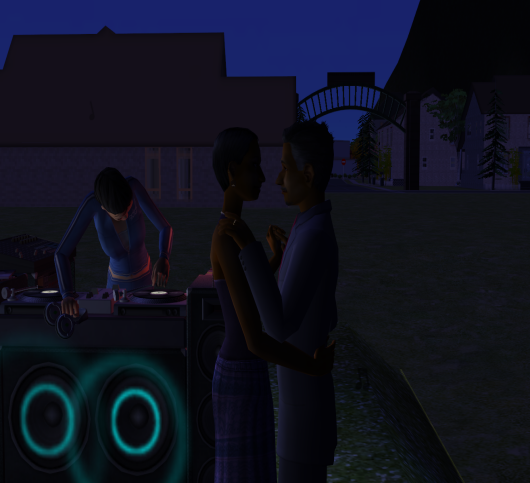 Priya and Sanjay slow dancing.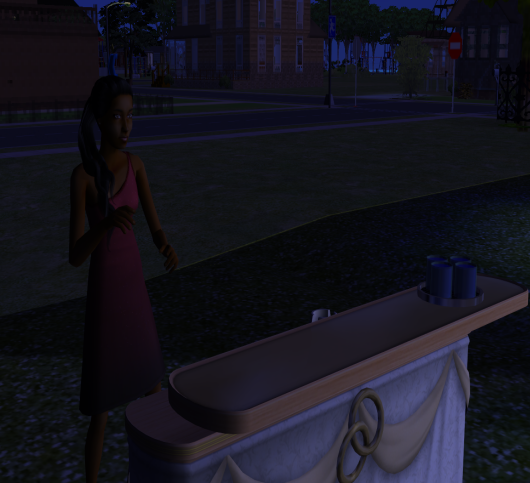 Suni uses the moment to try and get a drink from the bar.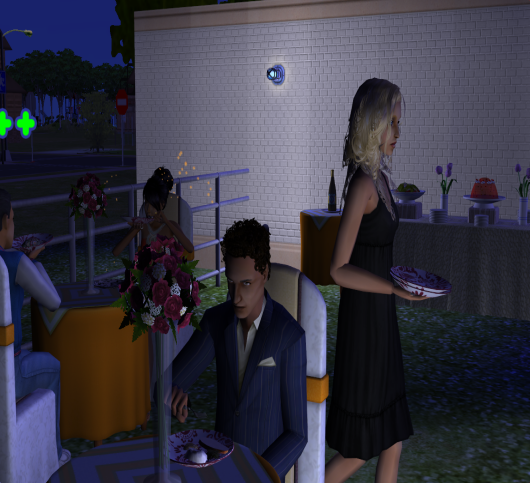 An awkward moment between Rupert and Sharla. He's been ignoring her all night. Which is really strange normally they are all over each other on community lots. She feels somethings up.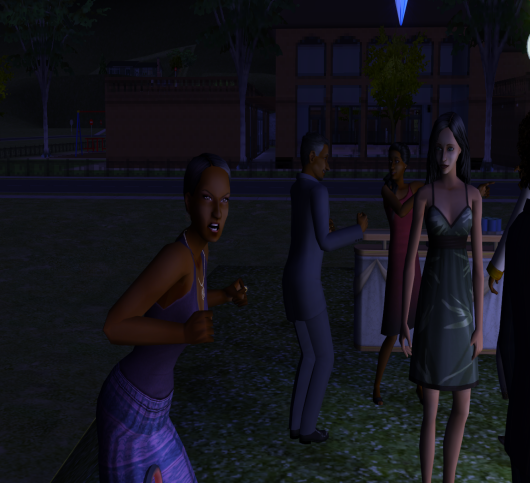 No idea why she is angry.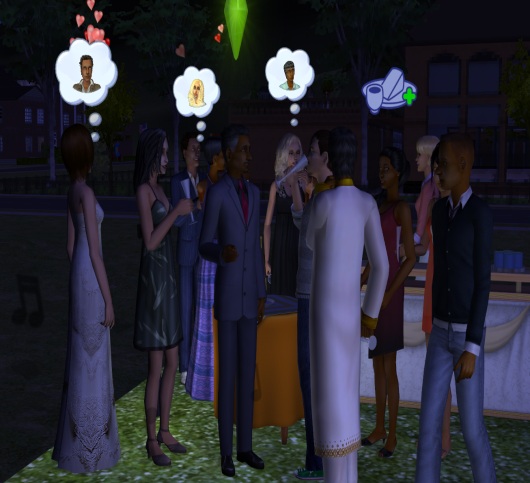 Toast time!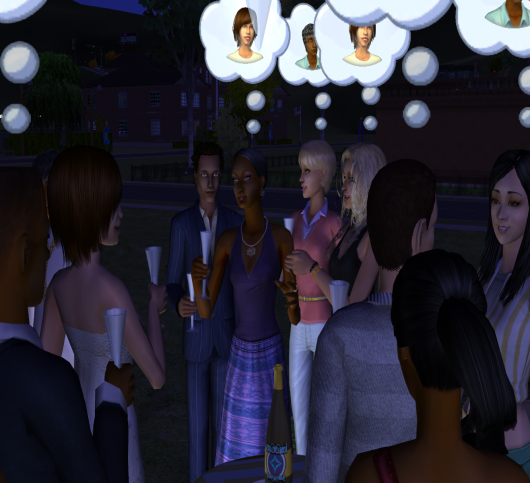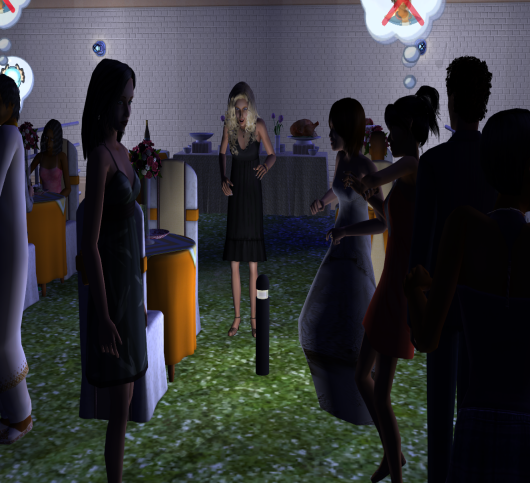 ***
(notes from GB: I messed up the cake scene. What happened, I married them on a community lot downtown. I think it's called King's Garden, it's a Maxis lot. After that they had the reception back in Riverdale at the community center. I forgot that if you leave the lot you married your sims on they can't cut the cake. So they did have a cake but no cutting or eating it. :[ )