April, Spring 2011, Brian Chew is 50, AJ Christian is 17 and, Aaron Chew 6This is a mini update.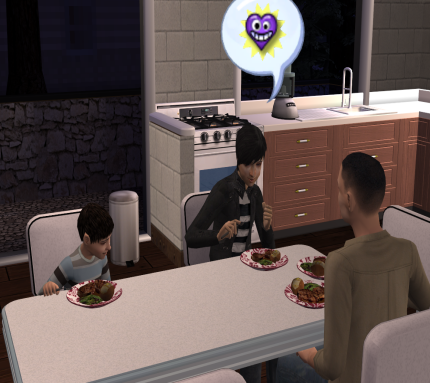 "I did it! I actually had sex!" AJ blurts out at the dinner table.
Brian almost chokes on his steak. "I don't think this is the best time to discuss this." He says, nodding his head in the direction of his son.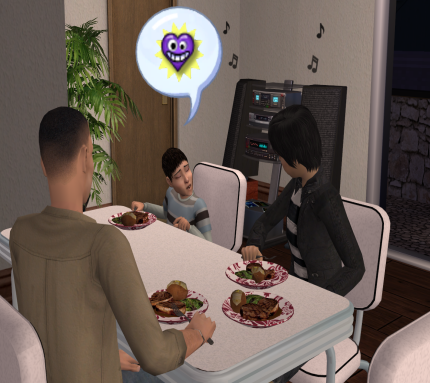 Aaron places his fork down on the table and turns to face his brother. "We talk about this
topic
all the time at lunch."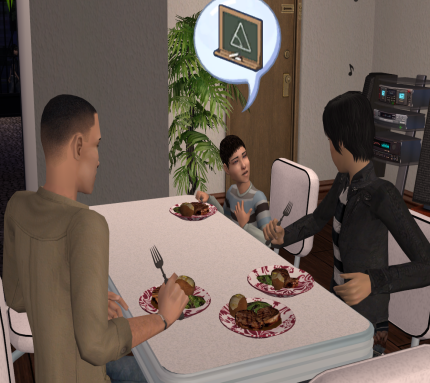 "Well, not me. I'm there to learn. It is a school. But the girls, all they talk about!" He shakes his head.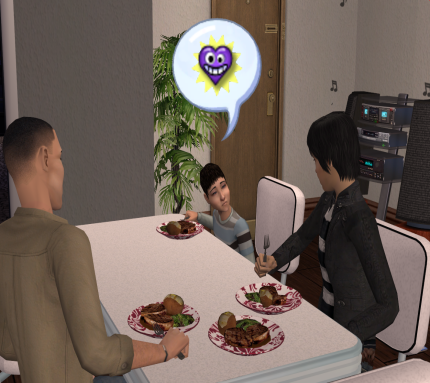 "It hurts my heart. I'm only in the first grade!"
(notes from GB) I thought this was hilarious. I popped into their house to get AJ his tux for prom and decided to play a little bit with aging off. Well this was their topic for discussion over dinner. So if anyone remembers the back to school thread, then you'll get this joke. Well at least I thought it was funny. lol