June, Summer 2011, Brian Chew is 50, Jamie Lopez is 56, AJ is 18 and Aaron and Adrian are 6.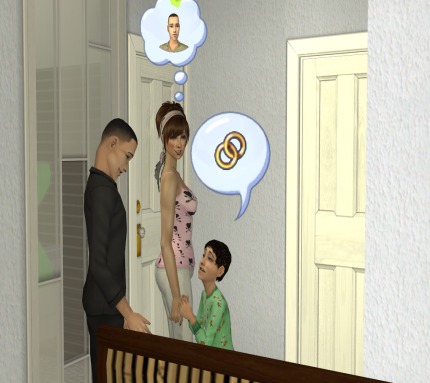 "So, when we go on vacation you and mommy will be getting married?" Aaron asked, looking up as his day.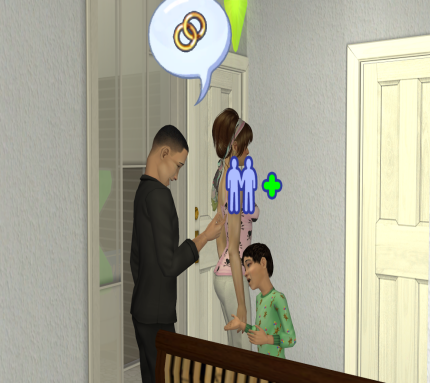 "Yup, we sure will." Brain said. He was looking forward to this day.
He'd been nervous for years, wanting to ask Jamie to marry him, but, always afraid of rejection. He had finally asked her a few months ago, and she said yet, much to his relief.
And now, they soon would be leaving for Florida not only for a much over due family vacation, but for their nuptial as well.
***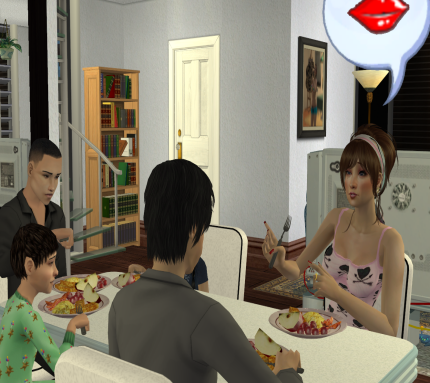 "Just promise me that you'll be opened minded, to meeting new girls. Maybe even kissing a few. Sometimes you need to kiss a few to find the right one." Jamie said.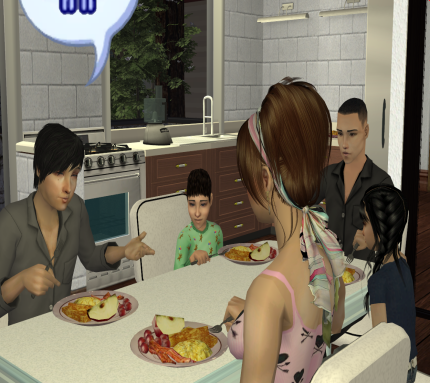 "Mom, we've been over this before. I'm opening to meeting new people, but there will be no kissing. I love Lilly. And she's who I want to be with." AJ huffed.
He was tied of his mom breathing down his neck about meeting new girls. He was with Lilly and she would just have to deal with that!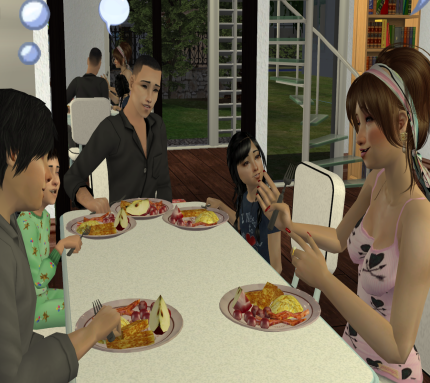 "Just keep your options open." Jamie didn't have anything against Lilly. She was a sweet girl. But she was only trying to look out for AJ.
She and his father, her ex, were high school sweethearts. They had moved in together after graduation, making a life with each other. Later marrying, and soon had Davon followed by AJ.
But Edward has always wondered what it was that he was missing, travelling outside of their marriage and sleeping with Joy. Starting an affair with Joy, which resulted in her first pregnancy. She didn't want that to happen to either of her boys. So, she wanted AJ to keep his options open.
"Mom, I mean it. Lay off. The only person I'll be kissing is Lilly! Got it?"
The twins sat watching the conversation. Adrian giggled to herself as Aaron rolled his eyes. Why couldn't people talk about more important things? Anything was better than talking about kissing! Blech!
***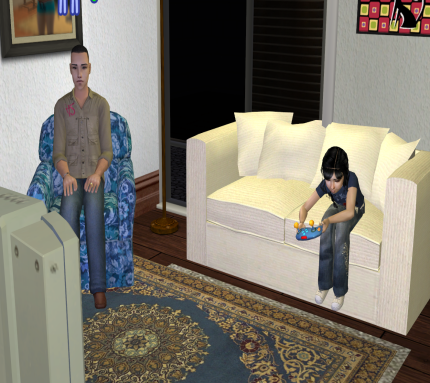 Adrian enjoyed it when her daddy sat and watched her play her favorite video game. With all the vacation and wedding planning, he hadn't much time to spend with her. So when she did get time with him she enjoyed it.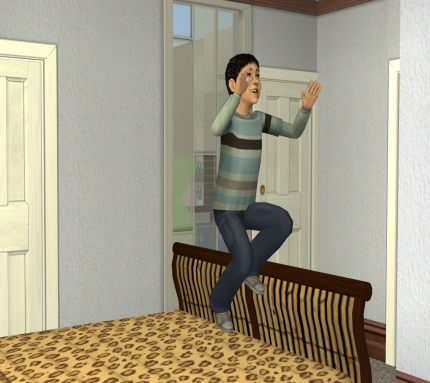 Aaron on the other hand really wasn't that into video games. He preferred to spend his time jumping on his parent's bed. It was an expensive bed, meaning it had some excellent springs in it. Letting him jump high in the sky.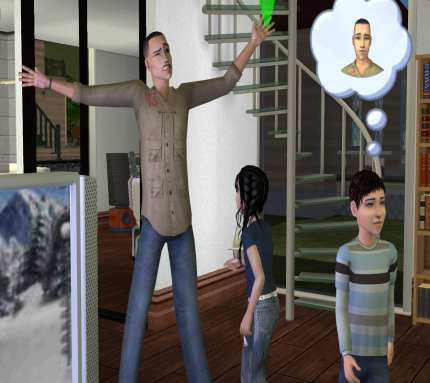 Adrian also like to prank her dad too! Static shock was always her favorite thing to do to him.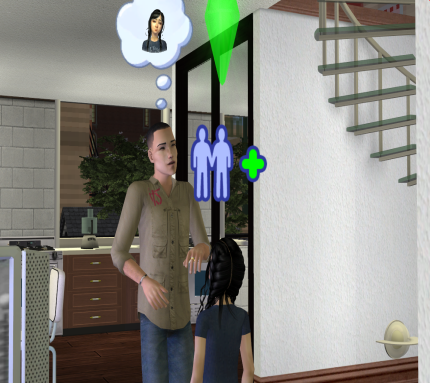 But Brian was a good sport, always laughing afterwards.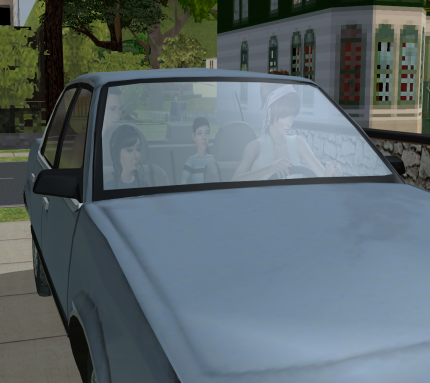 But all good things must come to an end. And that sunny summer afternoon everyone, minus AJ, piled into the family car and headed downtown.
Jamie had a few things left to do before they left for vacation. Like picking up her dress as well as the twins, and everyone one needed new swimsuits. There just never seemed to be enough hours in the day to get things done.
As soon as his mom and soon to be step dad left AJ called Lilly over. He knew they wouldn't mind her being over while they were gone, he just didn't feel like inviting her over while they were there.
The longer they were gone the better. He wanted so special time alone with his girl before he left for Florida. He watched as she walked down the driveway towards the front door, smoothing out his hair before going to meet her. AJ wanted everything to be perfect.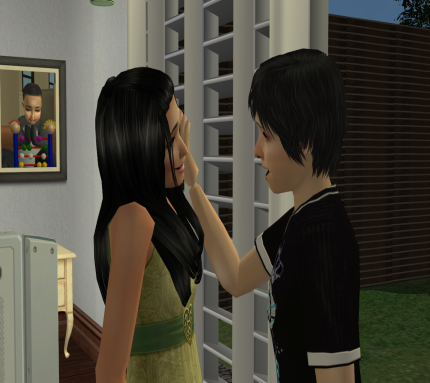 "I was cleaning out some boxes left over from the move and found this book." AJ said showing it to Lilly.
She glanced down at it, reading it's name. "Kama Sutra? Really?" Lilly questioned with a smirk.
"Yeah, I was thinking we could try a few of them out?" It took her only a few seconds to think about before giving him a sultry smile and a nod of the head. She was definitely game. (Sorry, but I can't post those pics. Then this would get NC-17, lol)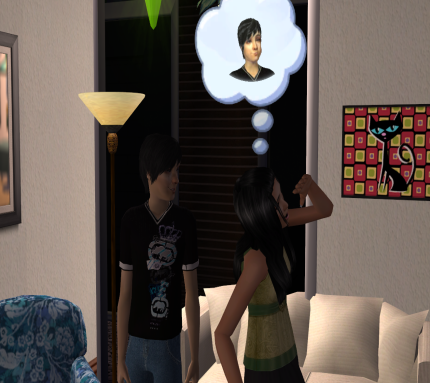 The two tried a few of the positions depicted in the book. Some were easy to execute while others a bit harder. By the time they had finished and redressed it had grown dark and AJ was sure his mom would be home soon. (AJ must have done something right because after they finished Lilly did a triple swoon over him, lol)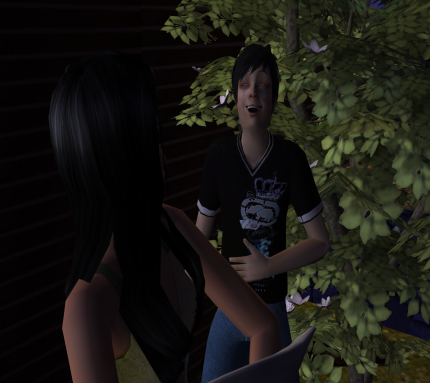 AJ laughed. "You should have seen your face when we did that one position with the leg." Lilly's eyes narrowed. 'So not funny!' she thought as she swung her pillow.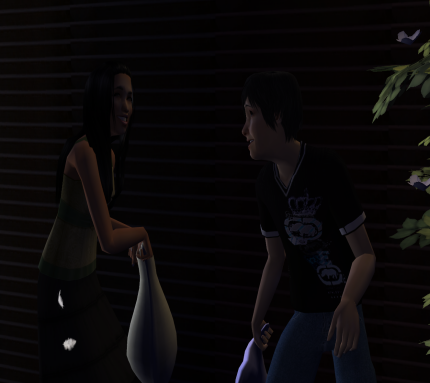 "Yeah, well you should have seen you face just now as it met my pillow!" The two burst out into laughter before dropping the pillows to the ground and, collapsing into a heap.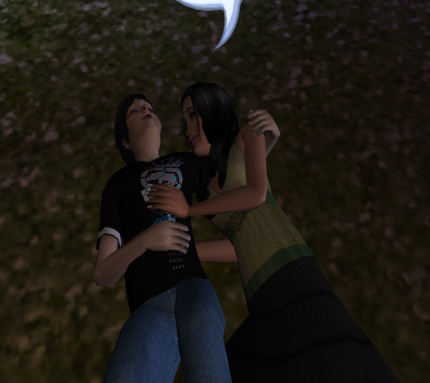 "I don't want you to go." Lilly whispered into his ear. "I'll miss you too much."
AJ wrapped his arm around her tighter. "Yeah, I'll miss you too. But at least I'm not going away to military school or anything. It will only be for a week, then I'm back home for the rest of the summer and you can have me all to yourself."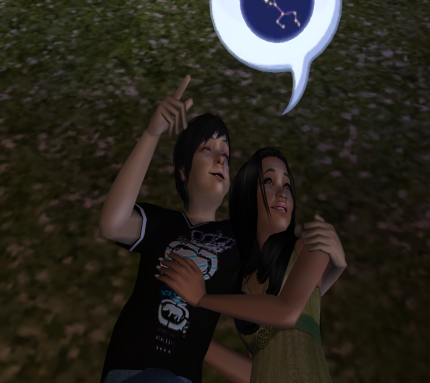 They laid like that for a few moments, listening to the crickets sing back across the night.
"Look!" AJ said, pointing up into the night sky. "You see that?"
Lilly turned her head her gaze following his extended finger. "Yeah."
"When you feel lonely, just gaze up at those stars and know that I'll be looking at the same ones, thinking of you." Lilly smiled before planting a chaste kiss upon his lips.
***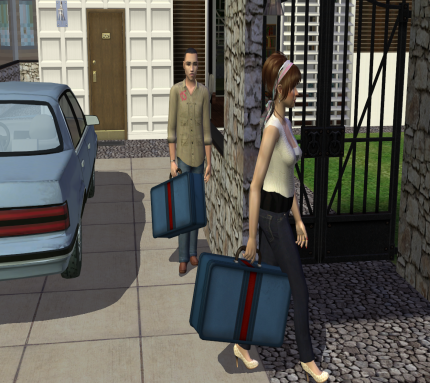 Two days later the airport shuttled arrived to take the family to the airport. Jamie was getting more excited by the moment. She couldn't believe it. She was going to get married... again!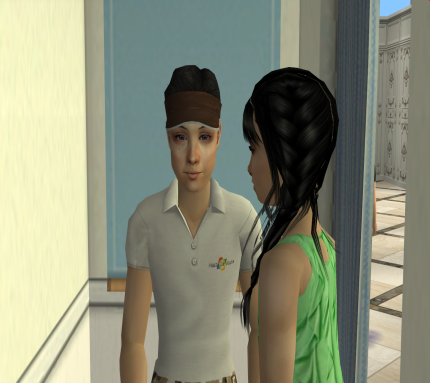 The first thing that Adrian wanted to do when they arrived at the hotel was to get a picture with her big brother AJ. He was happy to oblige, entering the booth before her so that she could sit on his lap.
"I want nice pictures. No goofy faces. Got it?" Adrian said.
AJ nodded his head, suppressing an eye roll. The girl was only 7 and already as bossy as a grown woman.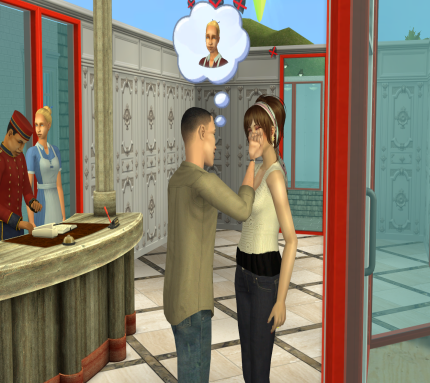 "You nervous yet?" Brian asked, stroking Jamie's cheek.
She sighed softly relaxing into his hand. Whatever it was that he went through last fall, she was glad that he was over it. She was glad he was home again, part of their family and ready to make a formal commitment.
"No. I'm just ready to get married!"
***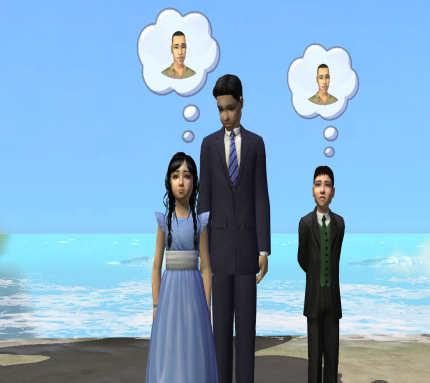 With check-in out of the way, and the group freshened up from the long flight. Everyone got dressed and headed down to the beach. The kids stood on the shoreline watching the adults before them.
Aaron wished they would hurry up. He really wanted to go swimming in the ocean. But he was happy his mom and dad were getting married. Adrian was happy as well. AJ looked down at his little sister and hoped that she'd never grow up. He'd kill any guy who even thought about touch her!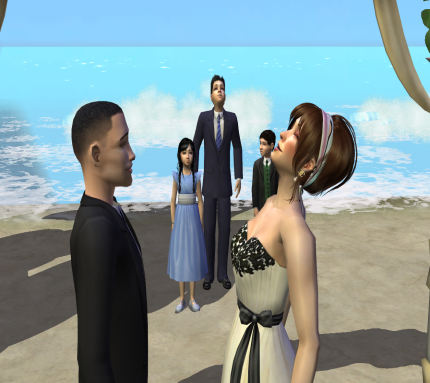 Jamie couldn't believe it! They had made it. Who would have thought that when she had first met Brian that they would raise a family together, let alone get married.
What started out as a rebound relationship (i.e. booty call!) Turned out to be one of the best things that every happened to Jaime.
She would have to remember to send Edward a thank you card when they got back. You know, to say thanks for being such a jerk and cheating on her. Because if he hadn't she never would have met Brian and fell in love with him.
(Wedding/Vacation spam)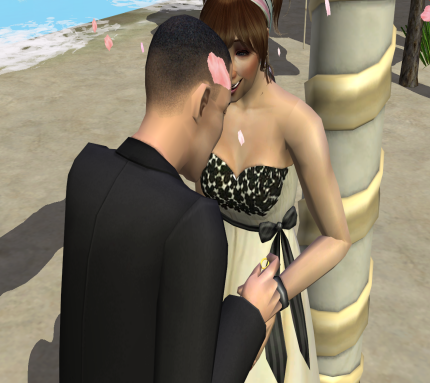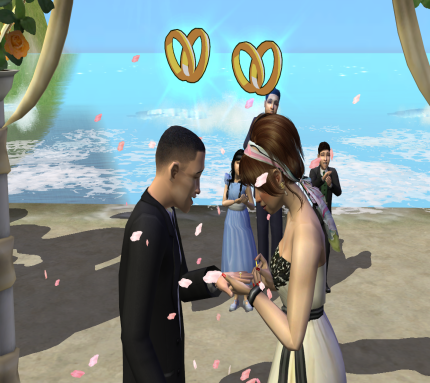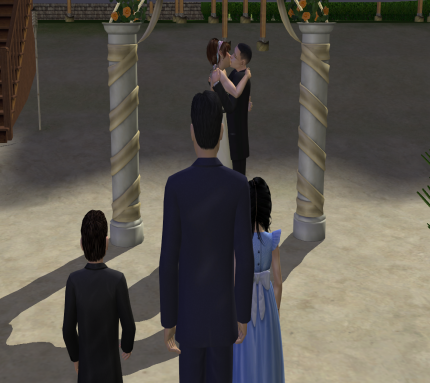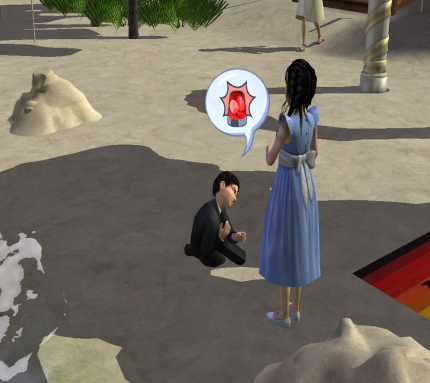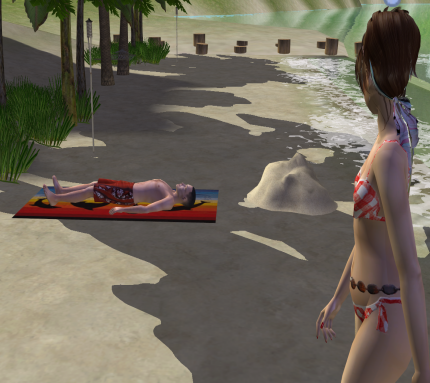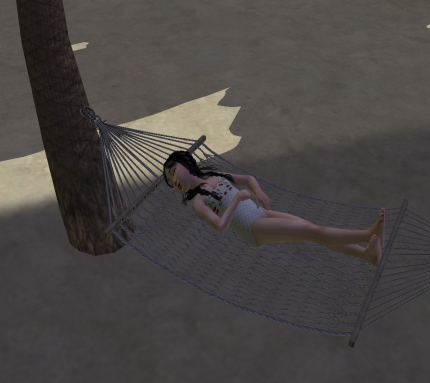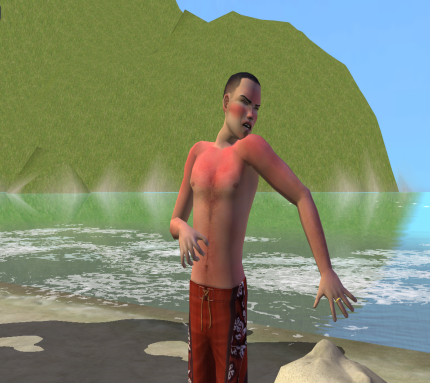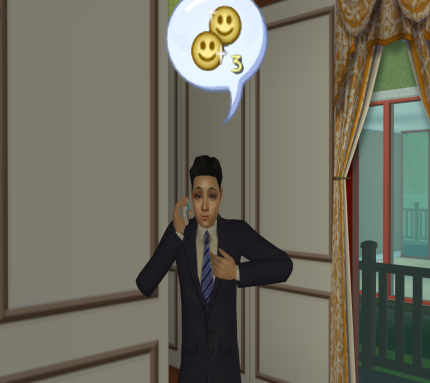 After the wedding AJ wandered off exploring the hotel. He was bored, he missed Lilly. So he called her, telling her how much he missed her. How much he wished that she could be in Florida with him. That she was like three best friends all wrapped up into one.
She asked how the wedding went. "It went great." He said. It got him thinking. Maybe they could come here in the future for their wedding. He could tell that Lilly was blushing over the phone. She agreed. She'd love to get married to him on a tropical beach.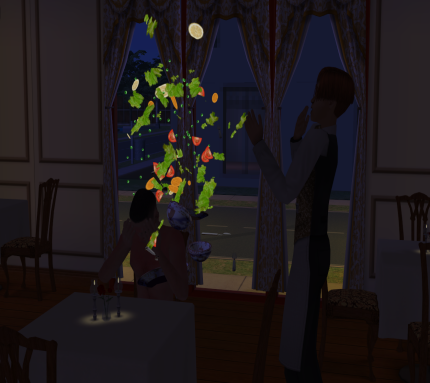 And just when it seemed that Brain's day couldn't get any worse, the waitress spilt the salad all over him. But Brain wasn't angry, the cool salad dressing actually soothed his sunburned skin and, Brian breathed a sigh of relief.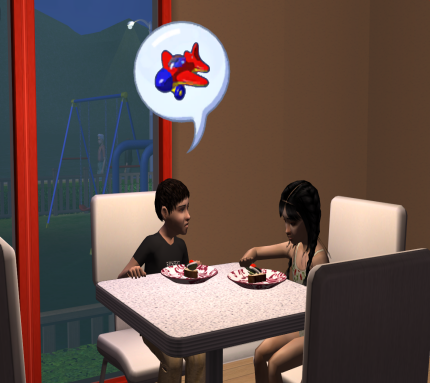 "Do you think mommy and daddy will have another baby now that they are married?" Aaron asked.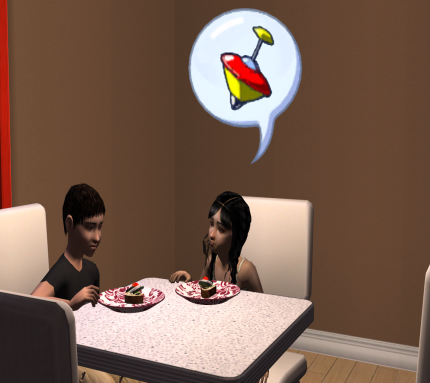 Adrian shook her head. "I hope not! Besides, mommy has wrinkles. I think those mean that your too old to have babies."
***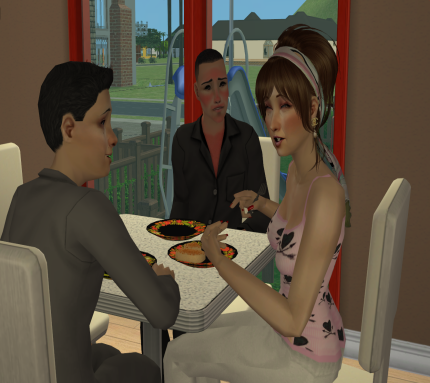 The next morning Jamie waited until the twins left the table to get ready for Disneyland, before she turned to talk to AJ.
"AJ... I know you and Lilly are having sex. Brain told me a few weeks ago." Brian sat looking at his wife in shock. Now the boy would never feel comfortable talking to him ever again. Jamie ignored his look of surprise and continued.
"You know I love you and only want the best for you. I'm not going to give you this long speach on why you should wait. Lord knows me and your father didn't. Just, please, be careful. Okay?"
"Yes, be careful. It may seem like all fun and games. And it is, that's until someone get's knocked up." Brain chimes in.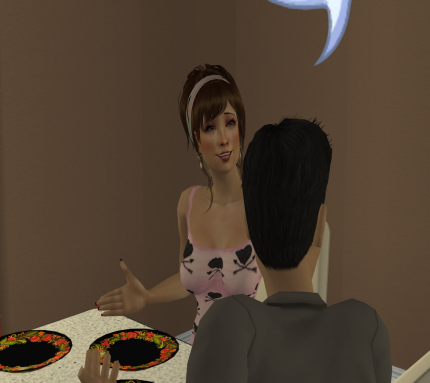 "Mom, don't worry. We are being careful. I wouldn't want anything to happen either."
Jamie smiled a little. "That's all I wanted to hear. So please, please, remember just be careful."
***
They finally left the hotel two hours behind schedule and, by the time they made it to the theme park it had started to pour, with no signs of letting up. But Jamie was deturmained to get a group pic of them infront of the enchanted castle.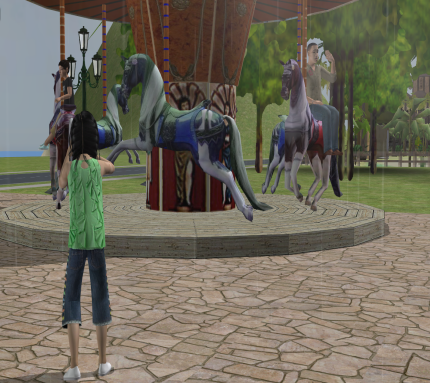 disney spam (I would have taken more pics, but the rollercosters on all of my community lots are no longer working and I don't know why. Any one else uses Echo's rollercoster and it not work for you? How did you fix it?)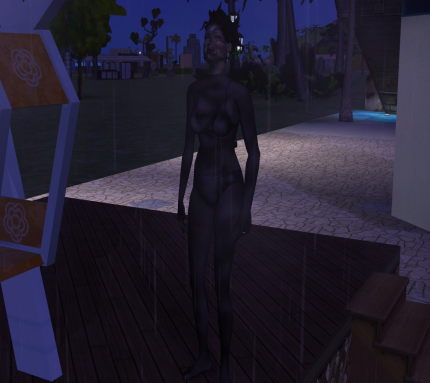 Jamie knew that should have returned to the hotel as soon as the first rod od lighting light up the sky but she wanted to let the kids enjoy themselves. Which resulted in her being struck by lighting and cutting their vaction short.

(notes from GB) I'm happy Brian and Jamie finally got married. I was waiting until one of them rolled the want to get married. It was Jaime, and Brian asked her back in March, but I never mentioned it.
As far as Jamie speaking with AJ about Lilly. Ever since he told Brian about him and Lilly having sex Jamie has been talking to him non stop about toys (which for me, when adults talk about toys it means babies) kissing and meeting new people. So I figure that she worries he's going to slip up sooner or later with Lilly, but she likes Lilly, though she would like him to meet other girls. And possibly date them too! But AJ is head over feet for Lilly enough though he's a romance sim. He rolled the want to ask her to go steady. I was surprised. I've never seen a romance sim want that before. And they are so lovey dovey with each other. I chalk it up to ACR. lol.
As for Disney. I got so fed up withthe roller cost not working I left the lot only after taking those pics. I had planned to take tons of them. I wish the set would work. I'm not sure if M&G borked it or what. *sigh* I just wish it would work again.