These are the fall births of 2011. Tosha Snapple is 35 and Xander Snapple is 38. Nashira Sanchez is 28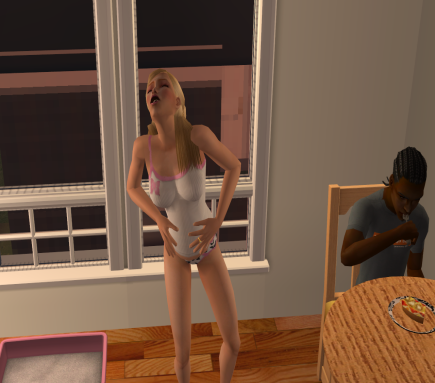 Tosha has been uncomfortable all day. No matter what she does she just doesn't feel right. Hence her still wearing her underwear. She and Xander had fooled an hour before trying to start some contractions. And it looked like it worked.
Tosha grabs her stomach. "I think it's time." She says.
Xander doesn't react he continues eating his slice of pie.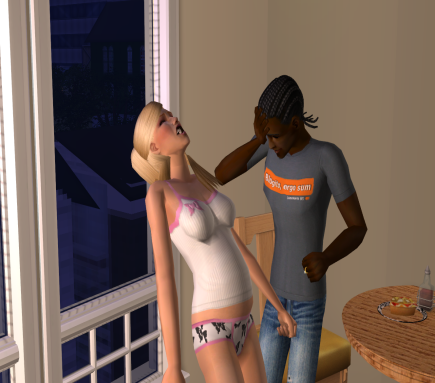 Xander finally jumps up. He's not ready for the babies, yes babies, to be born. He's just now getting used to Tosha's larger breasts. He wants her to keep them for as long as she can.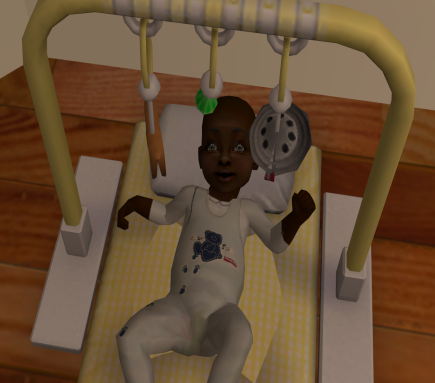 Say hello to Bryce and Tito Snapple. Bron at 6:35 and 6:38 pm. on a crisp September evening. I think the boys will be my first identical twins. I hope so. I have never had identical twins. So far they look alike. They have their father's skin color and their mother's eyes.
***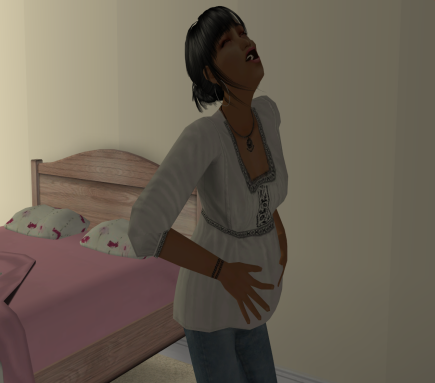 As Nashira is getting ready for work the first pangs of labor start. She figures that she has enough time before active labor begins.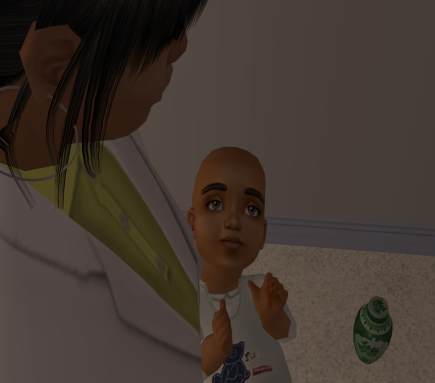 So she changes for work, but she soon realizes that the baby is coming ready or not. So meet little Donte Sanchez - Cotton, born at 8:30 am in September. He has his grandmother's skin tone and his father's eyes.
Baby Spam: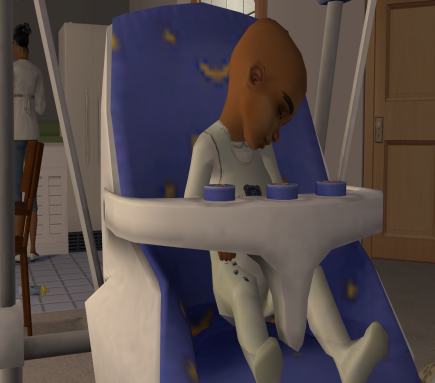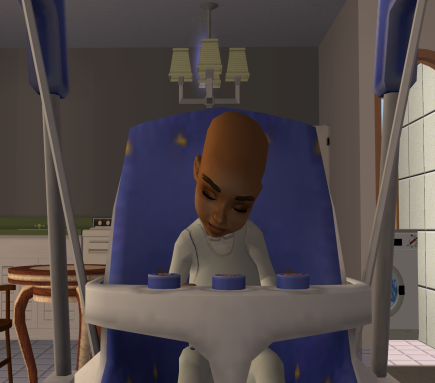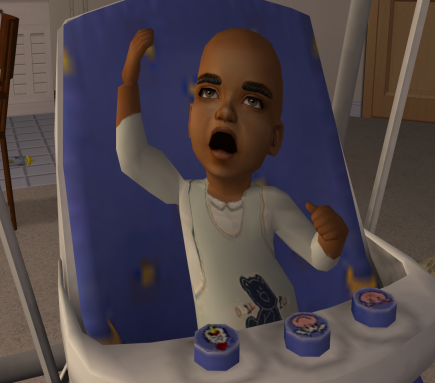 Donte is mad because of his double brow. He should be happy at least it isn't a uni brow. I can't remove the double brows on infants so he'll have to wait until he's a toddler.
Nashira decided not to put him up for adoption. The couple who were waiting for him was heartbroken, but they understood.