January, Winter (2012) 2013, Rupert Cotton is 33, Sharla Ottamas is 30, Jordan is 3. Last update a really long time
ago
.Narrated by Sharla.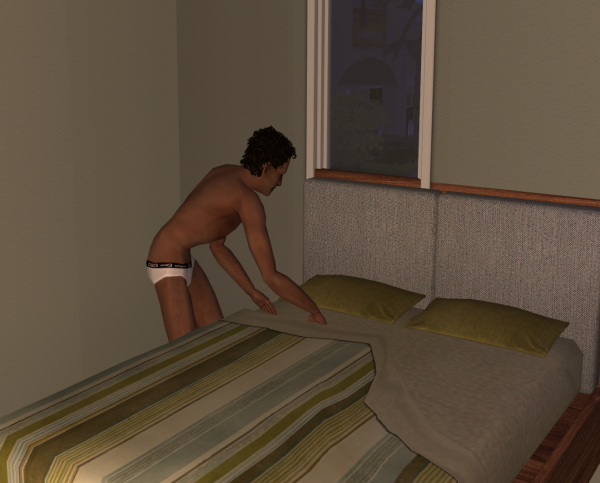 "Having Rupert move in with me has it's advantages. 1. He actually makes the bed when he gets up. But he's always done that, even when we didn't live together."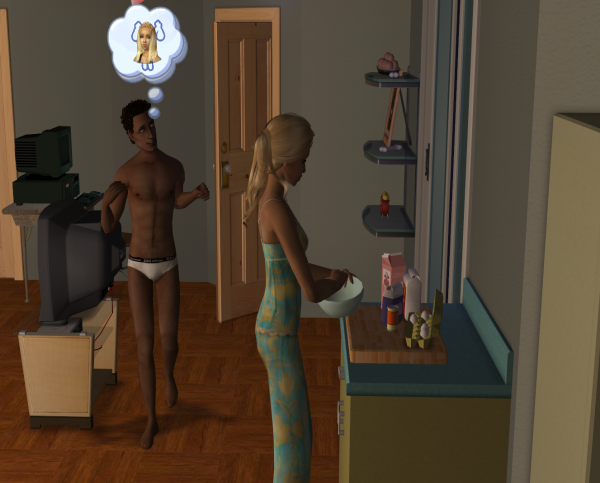 "2. He's great eye candy. A girl can get used to watching a very handsome man walking around her house in his under ware. And I know he also enjoys what I do for him as well. He's the only man I ever cook breakfast for. But then again, Rupert has always held a special place in my heart."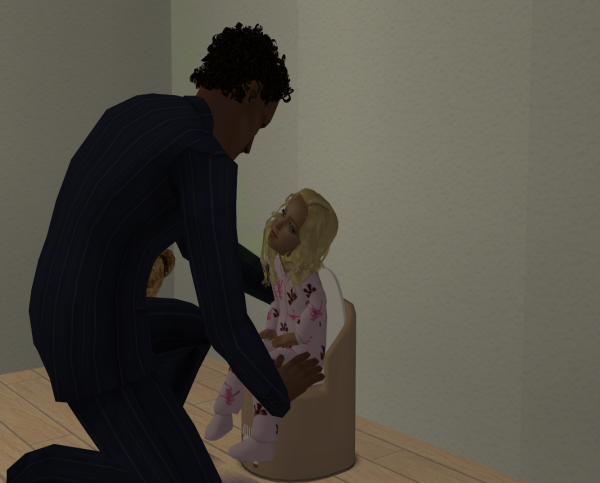 "He's a natural with Jordan."
"And I tell him that all the time. I'm glad that they will be close. He treats her as if she were one of his children."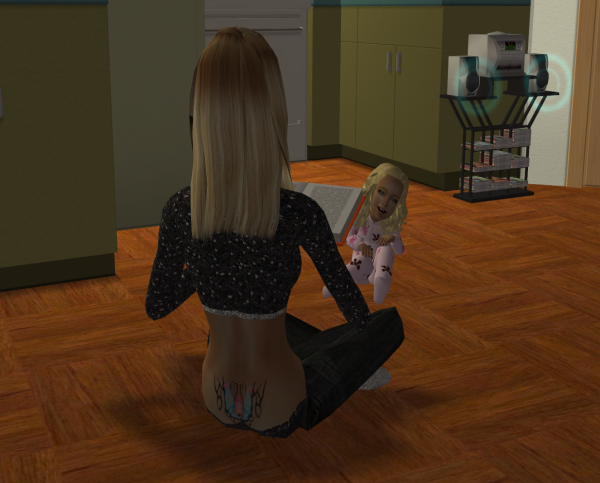 "I do my best to spend time with Jordan. I never seen myself cut out for parenthood, and not so young either. Maybe when I was much older, like my late thirties or something.
But life has a way of tossing you a curve ball when you least expect it. So I do my part with loving and caring for her. Jordan really is the light of my life."






"But I'm also working hard to same up money. I want to move her out of this place. Give her a place where she can have a proper room, a yard to run around in. Rupert has told me again and again, that he will gladly give me the money for a new place.
But I'm not going to take it. Living with someone and and paying rent is one thing, but to have him buy me a home. Out of the question. We could do it together, 50/50, but if he won't accept that then I'll just keep doing what I'm doing to buy my own home."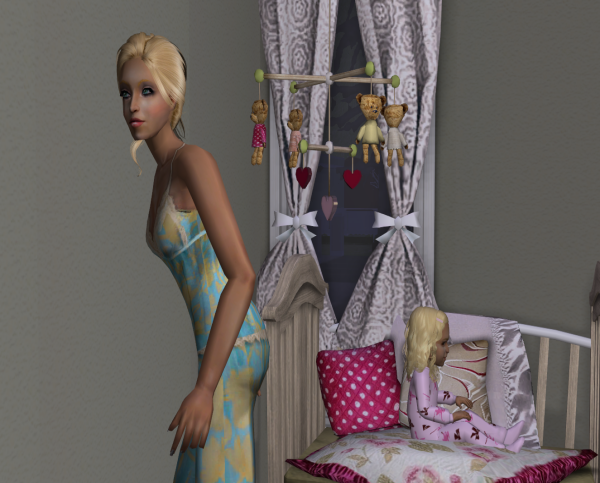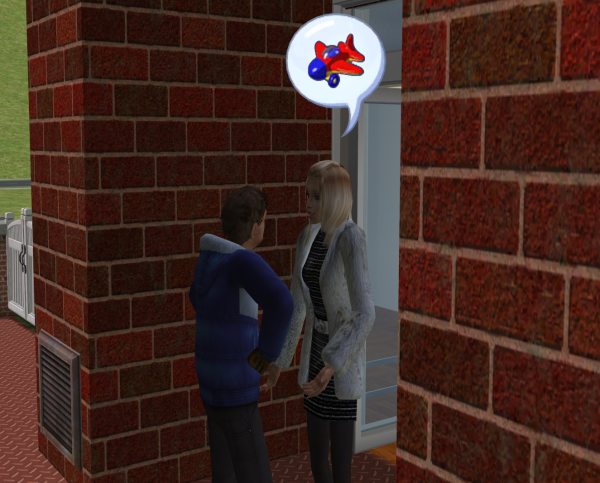 "My youngest brother Keegan dropped by for a visit. This is his final year of high school and then he'll be headed off to college. I'm proud of him, but I also tell him to be careful. We don't need a repeat of Bart's
mistakes
."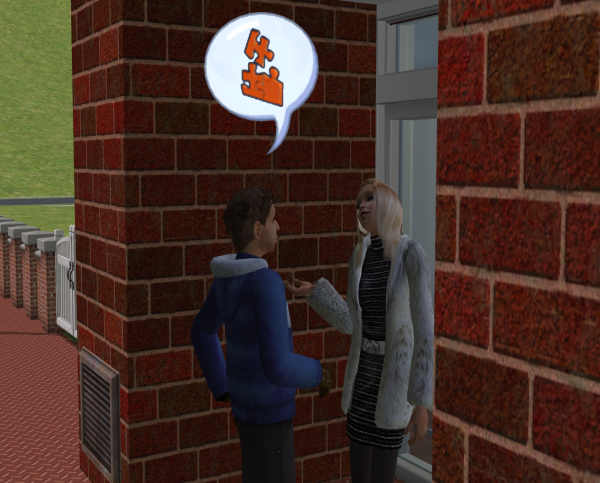 "He assures me though that he is way to smart to get tripped up like his older brother."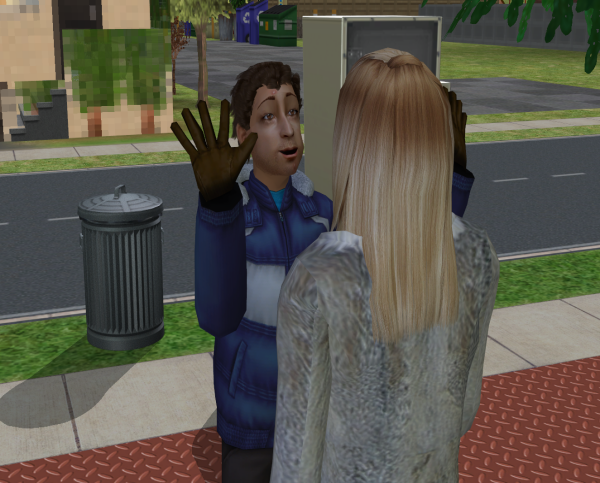 "I sure hope so. I mean, yeah, Jordan was an accident but at least I was an adult, to get your girlfriend knocked up twice and still in high school is a sad thing. I just hope Keegan doesn't get his head all twisted up in college and end up falling into that situation as well."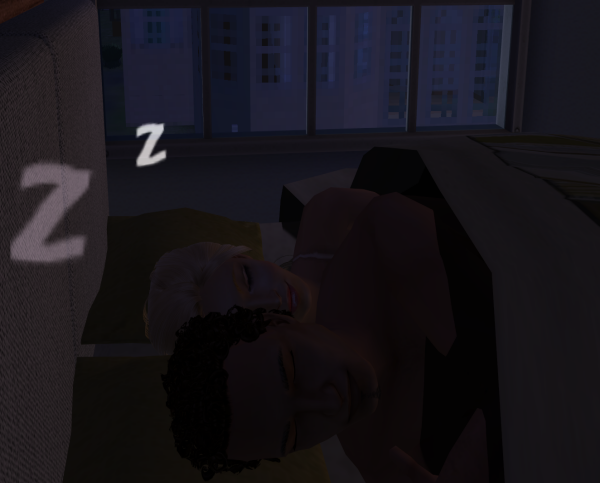 "But all in all, I'm pretty happy with my life and my choices. And in the end, if I could do it all over again. I would."
***
Not much happened with Rupert and Sharla. Surprisingly for romance sims they live a normal life. LOL Boring too I might add. Sharla reached her life time want of woohooing I think 20 sims. She did that like two sim years ago, so she's always platinum, and she never rolls wants for anyone but Rupert now.
Funny thing, Rupert is still sewing his wild oats, but it's as if he's just going through the motions (thanks to Joker's Wild lol). He doesn't really flirt or anything with his "other" women. He saves that only for Sharla.
I can't wait to see where they are headed. And he's really great with Jordan. Sharla loves it!