December, Winter 2011, Zayilla Burrego and Christopher Shahan are both 32 and Bri is 13.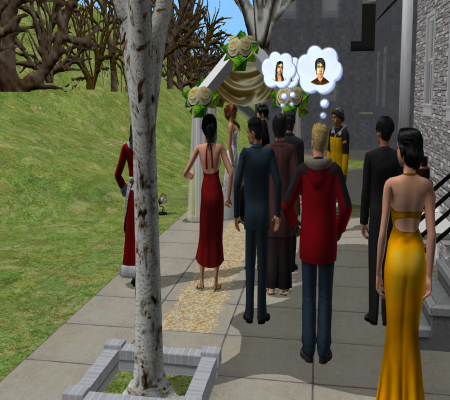 Zayilla and Christopher's big day finally came. Everyone that they were still close with are invited.
It's going to be a small ceremony held in the back yard of their house. Nothing fancy, just family, friends and fun.
It may be winter but Zayilla has her heart set on a sunset wedding. She was hoping that it would snow, but the forecast just wouldn't comply. So she's settling on the sunset only.
At least it's warm enough for guest to go without their coats for a bit.
Bri is wishing that she had a shawl or something to cover her shoulders though. Regardless of what her mother thinks, it's still winter.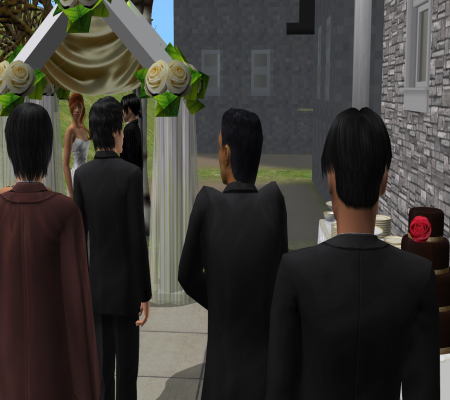 Zayilla looks out at all the familiar faces. Her eyes land on her brother Zac. She's so glad that he's here. Not only for her wedding but also in Riverdale with her.
It has been years since they first fled here searching for a save heaven from their mother. Losing their father was hard on both of them, but Zac had helped her through it. And for that Zayilla would be forever grateful.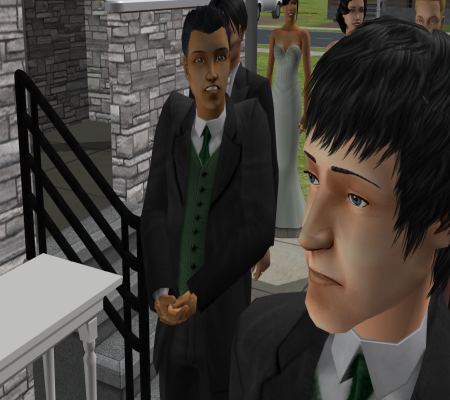 Zac smiles back at his sister before his thoughts turn to one of the Patrelli boys. He knew it would be only a matter of time before they asked for both his daughters' hands in marriage, and he wasn't looking forward to that day.
So standing here watching his sister get married, he knew he should be happy, but he was too worried. Too worried about his own daughters and their dreaded wedding march. But did all dads fear that day?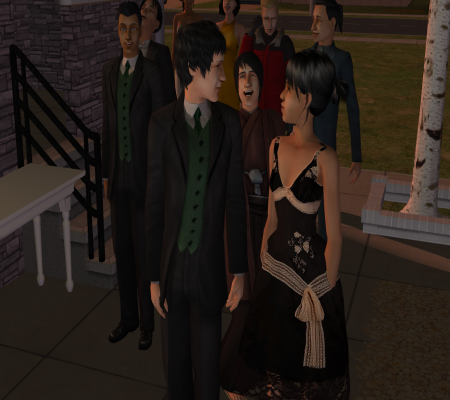 Bri looks over at Brad. "Why are you so happy? At least your boobs aren't about to fall off from frost bite!"
Bret says from behind them, "It's not that cold. Plus we'll be partying after the ceremony is over!"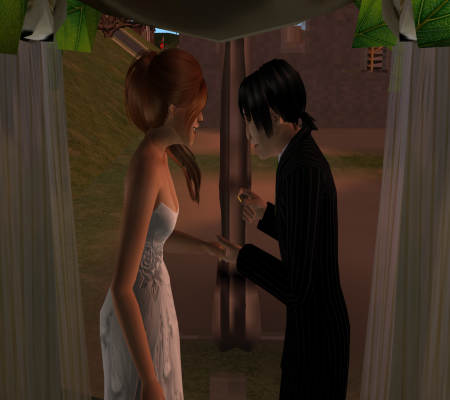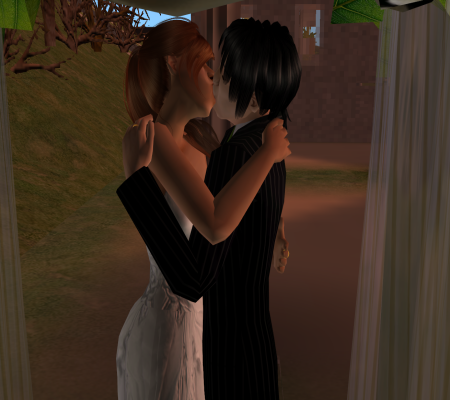 Zayilla is very pleased that the sun decided to work with her and set on time.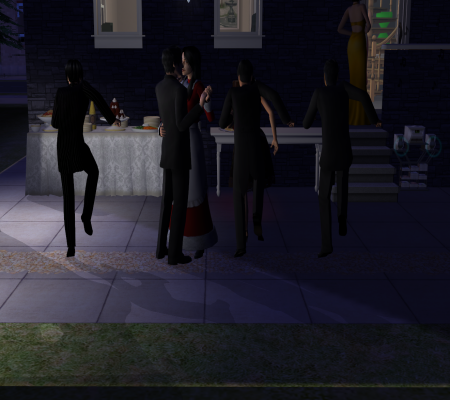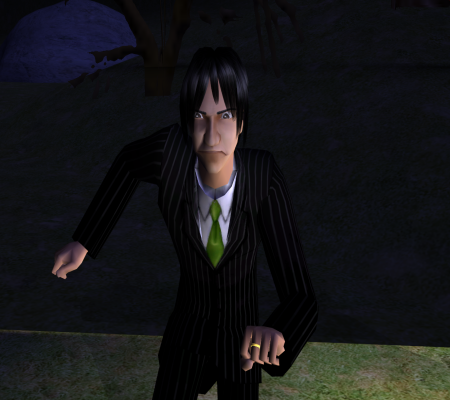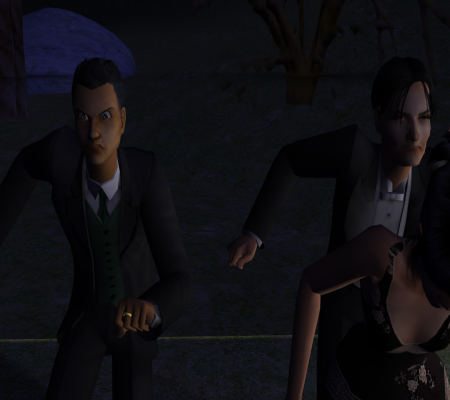 These guys are serious about their dancing. Mansur, Zac and Christopher. ROFL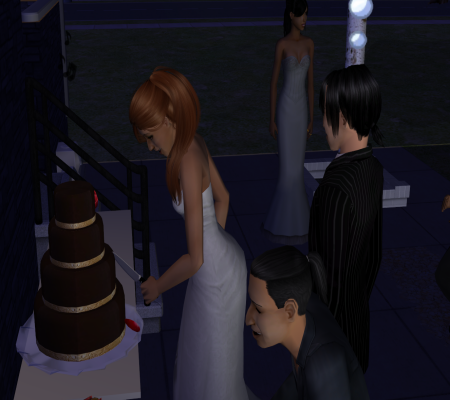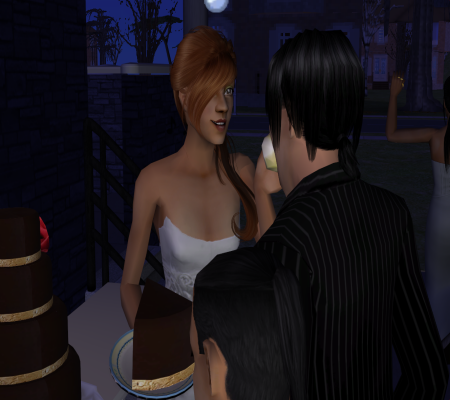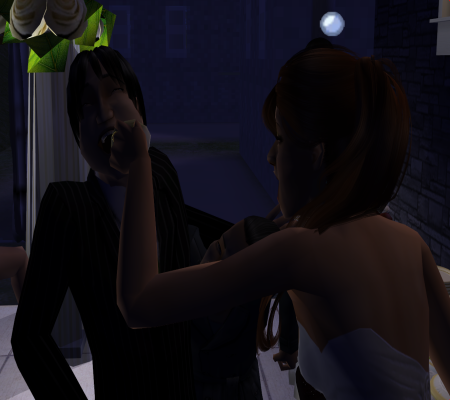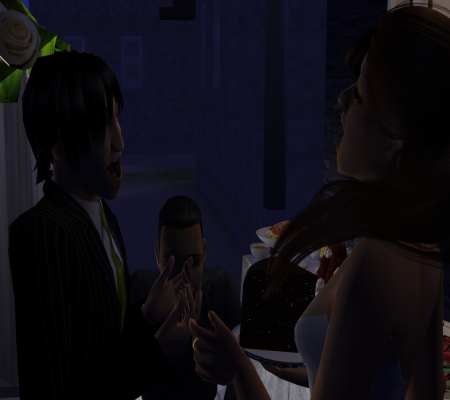 ***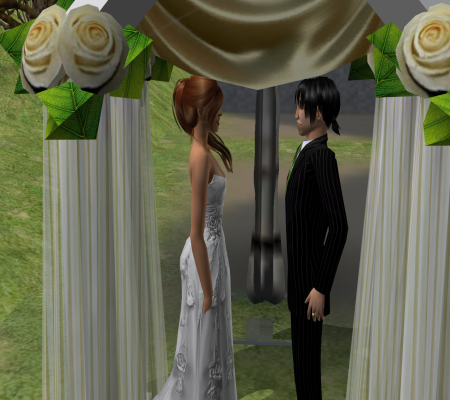 I forgot to add this pic to the update so I'm giving you one more wedding shot.
As well as their marriage Zayilla and Christopher are expecting their second child. She got pregnant the day after their wedding. So baby Shahan is due September of 2012.
I really need to update faster. I'm dragging my feet. I'm way far ahead in playing. Though I'm working on my winter updates hood wise I'm in mid summer. I'm just in one of those moods were I just want to play and be lazy with updating. LOL