March, Spring 2012, Thomas Brooks is 56, Tyra is 53, Marcus and Oliver are 15 and, Eva is 24. Last updated
Fall 2010
. (Davon Christian is 20)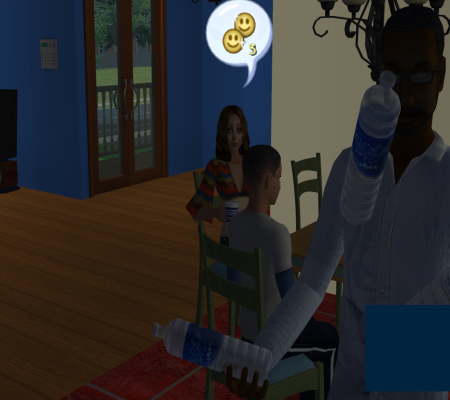 Tyra's excited for Oliver. He's landed a roll in the school play. "I think it's great that you're doing the show. You're really getting popular aren't you?" She looks over at her husband and can't help but to think that their son is much like him, out going, playful, and a handful.
This makes Oliver squirm in his set. He doesn't like the added attention that his mom's been giving him. She should shower the extra attention on Marcus.
He's the one who spends hours on end either playing his online game, World of Warcraft, or buried in a book studying for school. At the rate he's going he'll never get a girlfriend.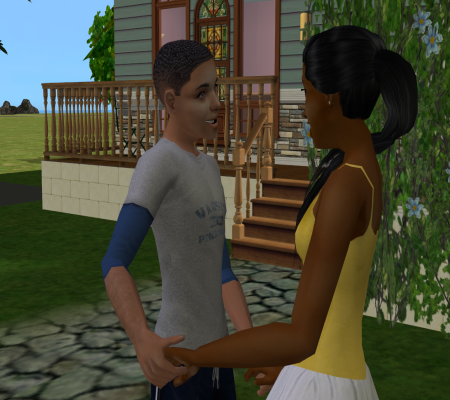 Speaking of girlfriends, Suni Ramaswami and Oliver are going strong. Things have been going great and just keep getting better. But he doesn't mind telling her how special she is to him.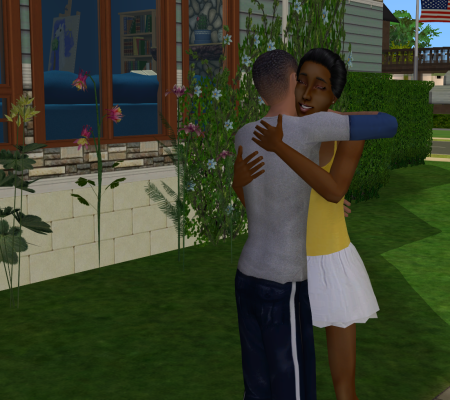 Suni's glade that she gave Oliver a chance. He makes her feel good about herself, especially after the
year
she's had after AJ.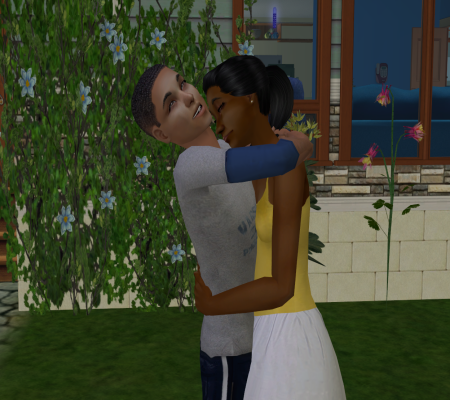 They also enjoy making out, but clothes stay on in public.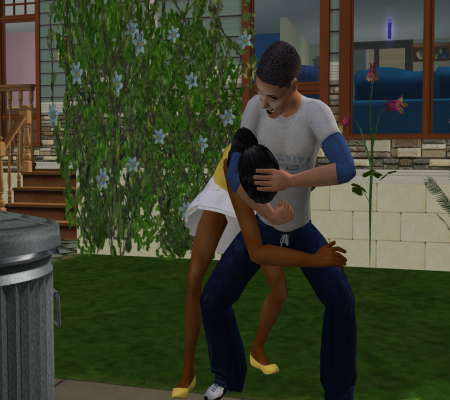 And one can't forget the obligatory noggie of love.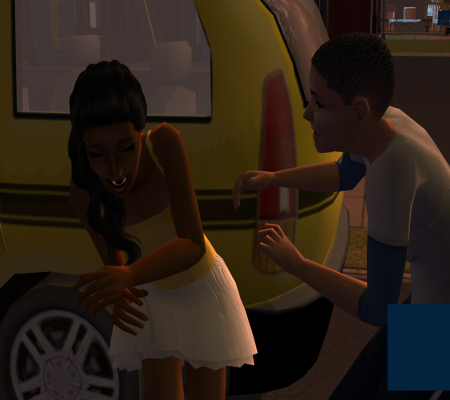 They head out on their date. Thomas offered to drive them but Oliver refused. It's embarrassing having your dad drive you and your girl everywhere. Oliver can't wait until next year, he'll be able to drive! And hopefully get a car.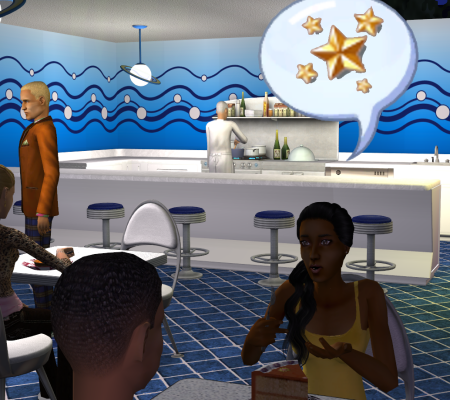 "I mean, I just don't get it. How am I supposed to compare to my brother? He was a overachiever! It's too much pressure, I can't do it!" Suni exclaims.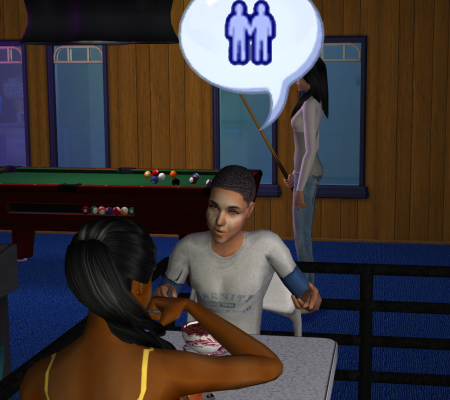 "So stop trying. Stop trying to be your brother. Why not try to be Suni. I think if you gave her a chance you just might like her. Even if she's not an overachiever." Oliver says.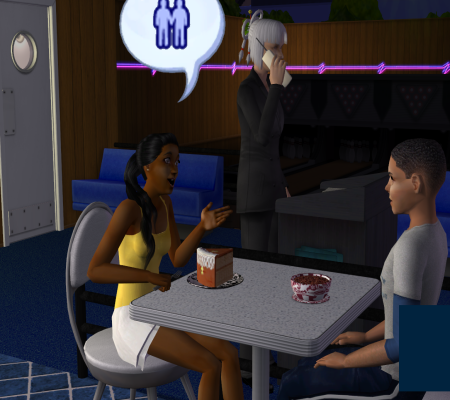 Suni arches a brow. "Be more like Suni, huh? I... I'm not sure if I know how. Suni really isn't that good at what she does. Mohindr is though."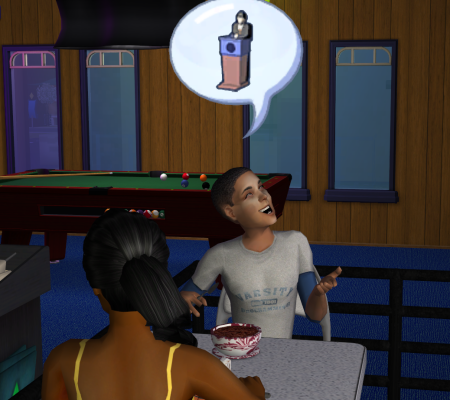 "You can stop with the politics. You're an awesome person, Suni. And when you let your guard down I like who I see. You need to be more like that ALL the time." Oliver suggests.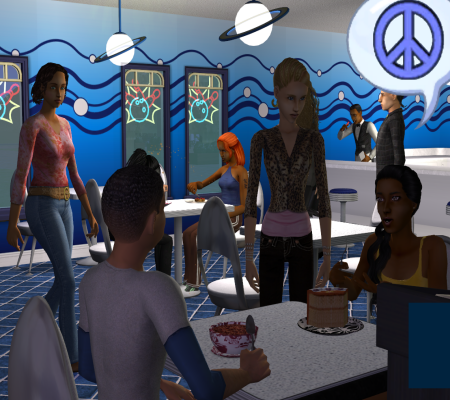 "I need to make peace with myself and like who I am." The revelation actually makes her feel better.
Brooke spots the two and walks over to say
hi
. She can't help but to feel a bit jealous. Suni's parents let her date. It's so not fair. She's the only teen in Riverdale not allowed to date.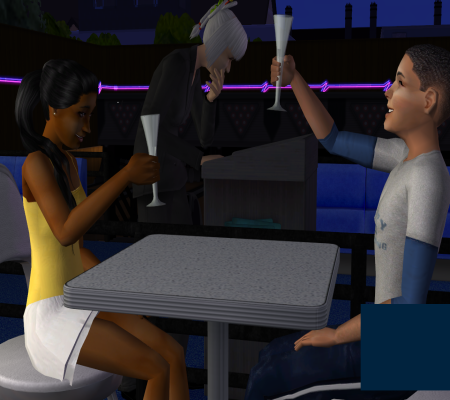 They end their date with some sparkling apple cider. Oliver asks the waitress if she could place the drinks in fancy glasses. Suni giggles at the sight but finds it romantic none the less.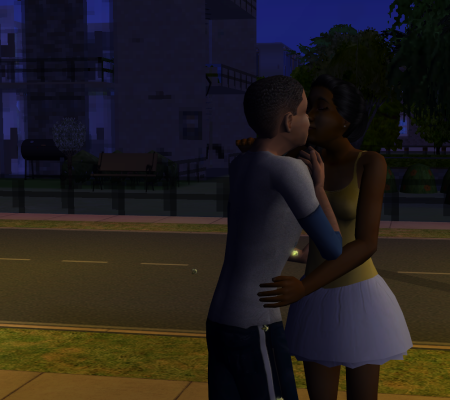 The date officially ends with a good night kiss. There's no time or making out tonight, it's a school night and both teens have a curfew.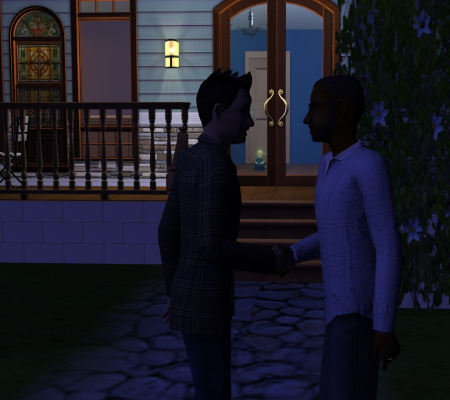 Davon stops by later that night to see Eva. It's become a ritual of sorts and Thomas greets the young man out in front of the house.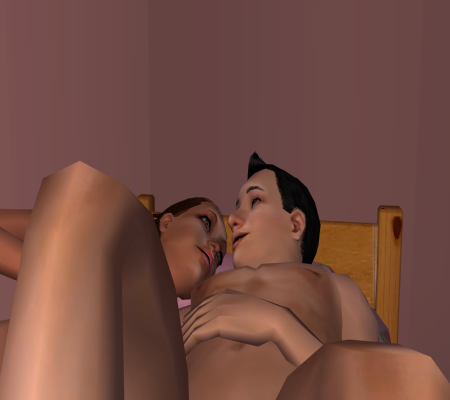 "You know I hate that your parents know what we're doing in here." Davon says. Eva giggles a bit before placing a kiss on his chest.
"When are you going to move in?" he asks.
Eva sighs. "Soon, I promise," she says. "You better, this bed isn't big enough for the two of us." He says.
Davon rolls over and gives Eva another kiss. She kisses him back maybe a little too enthusiastically. She had all the intentions of moving in with him after she graduated, but now, she's just not sure. She does love Davon, but Eva isn't sure if moving in with someone and starting something so serious is the best thing to do at the moment.
***
notes from GB: I'm not sure what I'm going to do with Davon and Eva. He rolls wants for her when I play his house and when he comes to visit her. (I make all my visiting sims selectable). But Eva hardly if ever rolls any wants for Davon. She used to roll wants for him ALL the time. Then it after they finally did it her wants for him stopped. Hmmm, I wonder if she's trying to tell me something. LOL
She thinks about him. She walks around with his head in her thought bubble, but I just don't know what to do.
As for Oliver and Suni, they roll wants for each other all the time. They make out on their own, it's so cute! They also think about marriage and babies when they are around each other. I really do think Oliver has helped her get over AJ. She no longer rolls wants for AJ and she's no longer making those angry faces with a flaming Lilly head in her thought bubbles. LOL I guess time and a good boyfriend will help heal open wounds.